Sahil Gahlot Age, Wife, Family, Biography & More
Quick Info→
Father: Virender Singh
Age: 26 Years
Caste: Jaat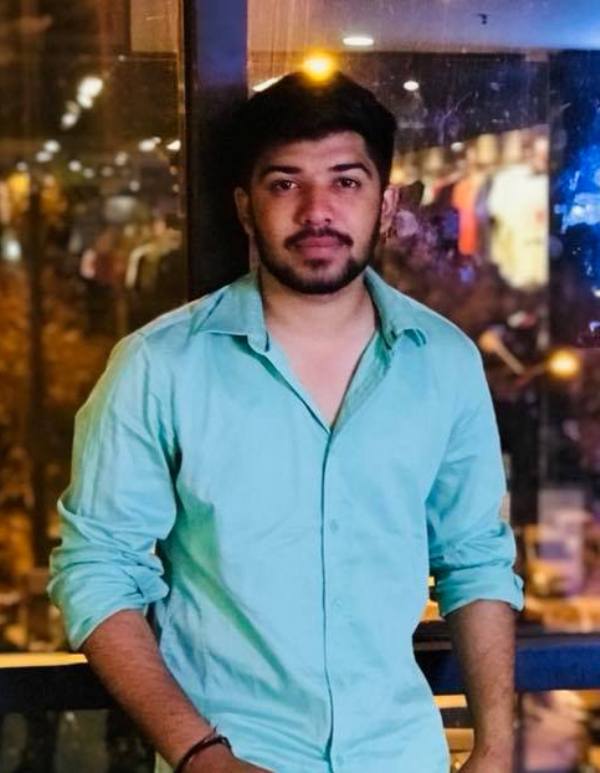 Bio/Wiki
Other name
Sahil Gehlot
Known for
Murdering his alleged live-in partner Nikki Yadav by strangling her to death using a mobile charger's data cable in 2023
Physical Stats & More
Height (approx.)
in centimeters- 170 cm
in meters- 1.70 m
in feet & inches- 5' 7"
Weight (approx.)
in kilograms- 60 kg
in pounds- 132 lbs
Eye Colour
Black
Hair Colour
Black
Personal Life
Date of Birth
17 March 1997 (Monday)
Age (as of 2023)
26 Years
Zodiac sign
Pisces
Nationality
Indian
College/University
• Galgotia College of Engineering and Technology (GCET) in Greater Noida, Uttar Pradesh
• University of Delhi
Educational Qualification
Diploma in Pharmacy at Galgotia College of Engineering and Technology (GCET)
Caste
Jaat [1]

Sahil Gahlot - Facebook
Relationships & More
Marital Status
Married
Affairs/Girlfriends
Nikki Yadav

Marriage Date
First marriage: 1 October 2020
Second marriage: 10 February 2023
Family
Wife/Spouse
• First wife: Nikki Yadav (m. 2020 - till her death in 2023)
• Second wife: Name not known (m. 2023 - present)

Parents
Father- Virender Singh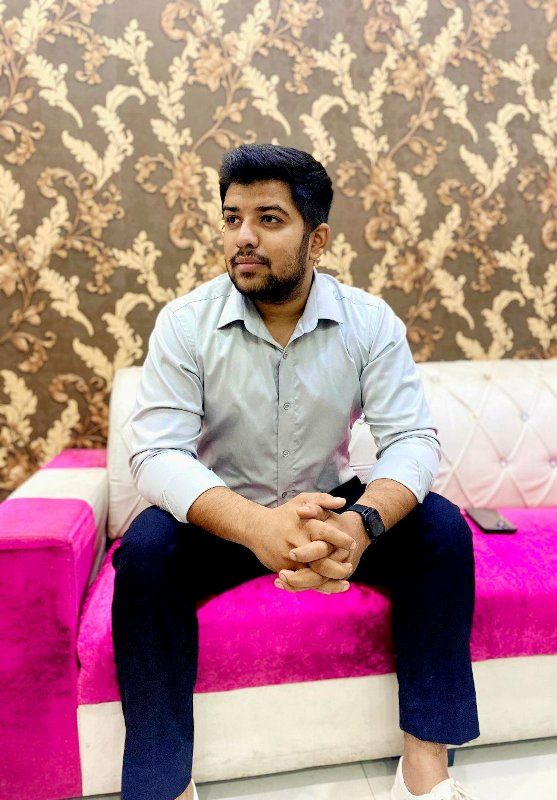 Some Lesser Known Facts About Sahil Gahlot
Sahil Gahlot is accused of murdering his alleged live-in partner Nikki Yadav on 10 February 2023. Reportedly, Sahil strangulated Nikki with his mobile charger's data cable, which was kept in his car. He then hid Nikki's body in a refrigerator at a dhaba named ' 'Khao Piyo Dhaba' owned by him in Mitraon village in Najafgarh, Southwest Delhi and married a woman of his family's choice on the same day.
He belongs to a Jaat family in Mitraon village of Najafgarh, Delhi.
In 2018, Sahil Gahlot (Gehlot) and Nikki Yadav became friends while taking the same bus to their different tuition sessions. Nikki was studying for the medical entrance exam at Akash Institute in an area of Uttam Nagar, while Sahil was preparing for the Staff Selection Commission (SSC) exam at Career Point Coaching Center in Uttam Nagar, West Delhi.
While going to their respective tuitions together, Sahil and Nikki gradually started to fall in love. Some reports claim that they later moved in together and lived in an apartment, but when the coronavirus pandemic hit, they returned to their parent's home. They again went back into a live-in relationship when the constraints were eased. [2]

Hindustan Times They dated each other for nearly 4 years.
According to Nikki's father, Sunil Yadav, never had a live-in relationship with Sahil since she shared a flat with her younger sister, who was enrolled in an institution in New Delhi to pursue a Master of Commerce; they lived in a rented flat in Bindapur, Uttam Nagar, New Delhi. [3]

NDTV – YouTube
Sahil and Nikki opted to enrol at Galgotias College of Engineering & Technology (GCET) in Greater Noida, Uttar Pradesh after attempting the exams but failing. Nikki pursued a Master of Arts in English (Honors), while Sahil took a pharmacy course.
In an interview, Sunil Yadav, Nikki's father, revealed that Nikki wanted to become a professor. He added that she would often visit her home on weekends and call her mother every day from Greater Noida while she was pursuing a master's degree at Galgotia College of Engineering and Technology (GCET). Sunil Yadav said,


She was doing an MA in English from Noida's Galgotias University and wanted to become a Professor after completing PhD. All her dreams have been snatched. She last visited the house three weeks ago; she would often drop by on weekends… I couldn't bear to look at her body. She was always a class topper and a responsible child. We were so proud of her. She had big dreams and her mother and I supported all she did. Even after going to college, she would call her mother every day and talk about her life." [4]The Indian Express
In an interview, the priest Vipin Arya, who apparently solemnised Nikki and Sahil's marriage, revealed that Nikki and Sahil told them that their families were in favour of their marriage, but they could not attend it due to some reason. [6]

Hindustan Times
Reportedly, Nikki's family was not aware of their relationship; however, it is claimed that Sahil's family was aware of their relationship and marriage, but they were against it as both families belonged to different castes of Hinduism. Sahil's parents fixed his wedding to a woman of their choice in December 2022. His engagement and marriage were fixed on 9 February 2023 and 10 February 2023 respectively. Sahil Gahlot exchanged rings with the woman on 9 February 2023, which Nikki was not aware of.
Nikki's parents claimed that they knew Sahil as one of Nikki's friends from college. Nikki, who was allegedly in touch with some of Sahil's cousins, got to know about his wedding on 10 February 2023. Nikki confronted Sahil about his "secret marriage" when he visited her at the flat around 1:30 am the same day and asked him to call off the wedding and leave the city with her. According to some sources, Nikki put him in a condition either to get eloped or commit suicide with her.
Reportedly, after a heated argument between the two, they decided to get eloped. According to some sources, Nikki had planned to go to Goa the same day at around 7 am for which she had already booked a ticket for herself. Nikki asked Sahil to tag along, but Sahil could not arrange a ṭicket for him at the last moment. After a discussion, they decided to go to Himachal Pradesh and dropped the plan for Goa.
After coming to the same page, Nikki and Sahil left for Himachal Pradesh in a car and headed to take a bus from Anand Vihar ISBT, where they learnt that busses for Himachal Pradesh leave from Kashmere Gate ISBT. They drove to Kashmere Gate ISBT at around 7:15 am in a white Hyundai Verna, which belonged to one of Sahil's cousins, meanwhile, Sahil, who was allegedly under pressure, started receiving phone calls from his mother for attending rituals, which were lined up before his wedding ceremony, following which he purportedly expressed his wish to leave for home for which Nikki showed disagreement and a heated argument was started between the duo.
The argument between Nikki and Sahil started heating up near Nigambodh Ghat in Delhi following which Sahil strangulated Nikki to death using a data cable (mobile charger) in Nigambodh Ghat's parking lot. After committing the murder on 10 February 2023, Sahil drove 40 kilometres ahead to Mitraon village in Najafgarh in Southwest Delhi with Nikki's dead body in the front seat with the seatbelt on to take care of it; Sahil took Nikki's body to a dhaba named 'Khao Piyo Dhaba' owned by him in Mitraon village in Najafgarh and stuffed it inside a refrigerator.
According to the Crime Branch, Sahil removed all the data and chats from Nikki's phone, trying to erase all evidence against him. [7]

The Economic Times
After hiding Nikki's body in his dhaba, Sahil went back home and got married to the woman he got engaged to on the last day.
Sahil, after getting married on 10 February 2023, came back to his dhaba to look at Nikki's body. He wrapped the fridge with a wire with the door facing the wall.
According to sources, Nikki's father, Sunil Yadav, was unable to contact Nikki since 11 February 2023 as her phone was switched off following which he asked his younger daughter, who used to live with Nikki in Bindapur, New Delhi, to contact all of Nikki's friends and ask them if they know anything about Nikki. After contacting Nikki's friends, it was found that one of her friends had last seen Nikki with Sahil Gahlot. Nikki's younger sister managed to get Sahil Gahlot's number. Sunil Yadav contacted Sahil and asked him if he had seen Nikki or knew anything about her. Sahil deceived Nikki's father and told him that she had gone on a trip to Dehradun and Mussoorie with her friends and he could not join them as he was busy with his wedding preparations. Nikki's father, Sunil Yadav, talked about this in an interview and said,


When I couldn't reach her number, I contacted her friend who informed us that she was last seen with Sahil Gehlot. When I called him, he kept misleading me. He kept saying that she had gone to Dehradun and Mussoorie for a trip. Next, when I reached out to his family, they said they didn't know anything about Nikki and that he (Sahil) was busy with the wedding." [8]ThePrint
Reportedly, on 14 February 2023, police officials received a secret tip about Nikki's body stashed in a dhaba owned by Sahil Gahlot. It is claimed that a local resident of Najafgarh informed police officials about Nikki Yadav's disappearance and Gahlot's involvement in it. After receiving the tip, police officials informed Nikki's father about it [10] and formed a team under Deputy Commissioner of Police (Crime Branch) Satish Kumar to investigate the case and reached Sahil's house for further investigation in Mitraon village, where they did not find anyone.
On 15 February 2023, police officials tracked down and arrested Gahlot from the nearby Kair village crossing in Delhi.
In an interview, Deputy Commissioner of Police (Crime Branch) Satish Kumar talked about the case and revealed that the officials received the tip about the murder from a police informer following which the officials verified the information and took Gahlot into custody during which he confessed to the murder. Satish Kumar said,


A police informer had informed our team that there was something fishy on the part of Gehlot and he may have killed his girlfriend, who was not seen since February 10. We verified the information, took Gehlot into custody and interrogated him during which he confessed to the murder and accompanied us to the dhaba from where the body was recovered from the fridge." [9]Hindustan Times
According to some media outlets, Nikki Yadav's father, Sunil Yadav, contacted Sahil to know about Nikki but Sahil's father received it and told him that Nikki was no more and he had handed over Sahil to the police for murdering his girlfriend Nikki.


His father picked up the call but said they are busy with the wedding. In the evening, his father told me that something wrong had happened. He said that they have handed him (Sahil) over to the police after he confessed to killing her. I was confused but the police called me after some time." [11]The Indian Express
Sahil Gahlot was charged under Indian Penal Code sections 302 (murder) and 201 (causing disappearance of evidence).
After further investigation into the case, the Crime Branch officials came to know that Sahil's family was familiar with the fact that he got married to Nikki in 2020, but they were still against it. His family wanted him to marry the girl of their choice for which they kept pressurising Sahil Gahlot to get rid of Nikki Yadav before his wedding day. Sahil's father, Virender Singh, helped him plan the murder. As a part of their plan, Sahil Gahlot took Nikki on a trip to Himachal Pradesh and strangulated her to death in the parking log of Nigambodh Ghat in Delhi. Reportedly, Sahil contacted his father after murdering Nikki. His father, two cousins Ashish and Naveen, and two friends Amar and Lokesh helped Sahil to hide Nikki's body; they reportedly met Gahlot midway after the murder. They brought the body to Sahil's dhaba and stuffed it inside a refrigerator wrapped with wires with the door facing the wall and thought it to be a safe place since no one in the family would be suspicious about anything as they would be busy in Sahil's wedding. After hiding Nikki's body, they all went home to attend Sahil's wedding.
Following Sahil and his father's confession during the interrogation, Sahil's father, Virender Singh, friends Amar and Lokesh, and cousins Ashish and Naveen were arrested on 18 February 2023 under sections 120 B (criminal conspiracy), 201 (causing disappearance of evidence of offence), 202 (knowing or having reason to believe that an offence has been committed), and 212 (harbouring or concealing offender) of the IPC.
Team of WR-I led by Insp Satish, ACP Raj Kumar & DCP @CopSatish499 detects a sensational murder

Accused killed his girl friend by strangulating her in car, concealed her dead body in refrigerator of his dhaba and married another girl on the same day@DelhiPolice @Ravindra_IPS pic.twitter.com/1XYlK1VUlg

— CRIME BRANCH DELHI (@CrimeBrDelhi) February 14, 2023
Nikki's body was sent for post-mortem at the Deen Dayal Upadhyay Hospital in Delhi and it was found that her body was kept hidden in the fridge for nearly 3 days because of which the exact time of Nikki's death was something tricky to find. The body was later handed over to Nikki's family after which it was taken to her village Kheri Khumar in Jhajjar Tehsil of Jhajjar district, Haryana for cremation.
Sunil Yadav, in an interview, said that he was suspicious of the involvement of Gahlot's parents in the murder of his daughter Nikki. He revealed that when he contacted Sahil's father to ask him about Nikki and whether she was alive or dead, Sahil's father replied that he should assume his daughter Nikki was dead. Sunil Yadav further demanded capital punishment for Sahil Gahlot.