Ram Niranjan aka Raja Kolandar Age, Wife, Children, Family, Biography & More
Quick Info→
Hometown: Allahabad, Uttar Pradesh
Age: 60 Years
Wife: Phoolan Devi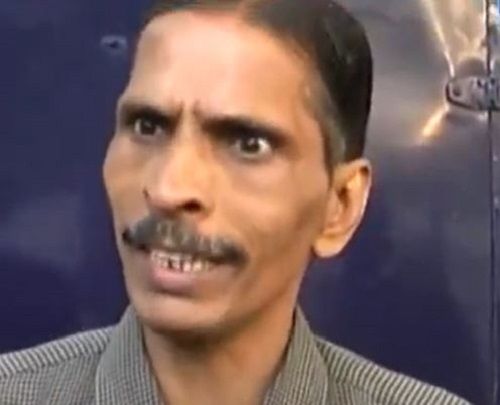 Bio/Wiki
Other Name
Raja Kolandar or Raja Kalander [1]

Law Insider [2]

News 18
Profession
Driver in Central Ordinance Depot, Naini
Known For
Killing his victims and indulging in cannibalism
Physical Stats & More
Height (approx.)
in centimeters- 178 cm
in meters- 1.78 m
in feet & inches- 5' 10"
Eye Colour
Black
Hair Colour
Black
Personal Life
Date of Birth
Year, 1962
Age (as of 2022)
60 Years
Birthplace
Allahabad, Uttar Pradesh
Nationality
Indian
Hometown
Allahabad, Uttar Pradesh
Educational Qualification
Illiterate [3]

Dainik Jagran
Community
Kol [4]

Dainik Jagran
Food Habit
Non-vegetarian (cannibalism) [5]

Dainik Jagran
Address
Ram Sagar Village, Thana Naini, Allahabad
Relationships & More
Marital Status
Married
Family
Wife/Spouse
Phoolan Devi (politician)

Note: Her real name was not Phoolan Devi, and this name was given to her by her husband Ram Niranjan.
Children
Son(s)- Adalat and Zamanat

Note: Their names were not Adalat and Zamanat, and these names were given to them by their father Ram Niranjan.
Other Relative
Brother-in-law: Vaksharaj (alliance of Ram Niranjan in murder cases)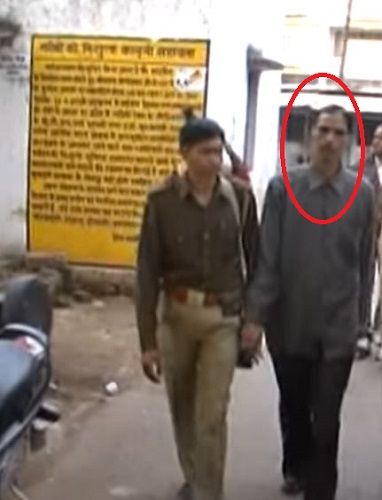 Some Lesser Known Facts About Ram Niranjan
Ram Niranjan is an Indian serial killer, who is known for his cannibal activities. In September 2022, a Netflix documentary 'Indian Predator: The Diary of a Serial Killer' was released based on the brutal murders convicted by him.
In childhood, his family members used to compare him with other children over intelligence. He used to get deeply affected by such comparisons.
As he grew older, he developed a short-tempered nature. He once killed a person for not giving him a lift in his car.
In 2001, the chief reporter of 'Aaj' newspaper Dhirendra Singh went missing in Allahabad. His family members searched for him for a day and then filed his missing report at a local police station. Soon, the news of Dhirendra Singh spread like a fire in the town. During the investigation, the local police found out that 20 other missing cases were reported in the same town, but they could not find any clue which could relate to all the missing cases.
The local police then started tracking call records of Dhirendra, and in the call details, they found out that the last no. he had called was a landline number of a woman named Phoolan Devi, a gram panchayat member. When she was investigated by the local police, she denied calling Dhirendra, and then her husband, Ram Niranjan said that Dhirendra was his friend, and he had some work with him so he called him. Again, the police had no lead in the case, and they decided to investigate the case from another angle. They then started investigating the other missing complaints which were recorded in the past few months. Some of the missing people were Kaali Charan Srivastav (security guard), Ashok (driver), Santosh (cleaner), and Mueen (an expert in hypnotism).
Even after studying all these cases, the police could not find any clue, but one thing they noticed was that the people who were missing were known for their intelligence in that area. During the investigation, one thing that struck the local police was the last call made and received by Dhirendra Singh. After rechecking the call details, one thing that grabbed their attention was the time of the last call which was 12:15 am. The local police found it very unusual because, in the village where Dhirendra was living, the people used to sleep up to 9 pm-10 pm.
The local police then decided to reinvestigate Phoolan Devi and Ram Niranjan as he was the last person who called Dhirendra. A team of the local police was sent to get the family details of Niranjan and his wife from the villagers. They found out that the name of his wife and children were not real and were changed by Ram Niranjan.
The local police then interrogated his wife and children, but they came out clean, and then Ram Niranjan was investigated. Initially, he tried to confuse the local police, but then he said,


I need to eat some daal before saying something. I will not eat a bowl of daal but a pressure cooker full of daal. I will tell you something, but do not arrest me."
Niranjan then asked the local police to follow him to a room on his farm in Pipri, Sonbhadra district, Uttar Pradesh. After reaching in front of the room, he said,


This room and farm are of Raja Kolandar who is the most intelligent person and it is very difficult for anyone to find him. He organises his adaalat here and punishes people."
Ram then brought a sack and pulled a severed head. The police were shocked to see it, Niranjan then pulled out one more severed head and said that the first one was of Srivastav Ji (Kalicharan Srivastav) and the other was of Mueen Bhai. He then pointed toward a tree where many severed heads were painted and tied to a tree. He then said Raja Kolandar was a cruel king and punished people that way. The police then asked him about the journalist Dhirendra. Niranjan said that Raja had cut his body into several pieces and disposed them. The police found the body parts and confirmed that the journalist was murdered. In further interrogation, Niranjan revealed how he conducted Dhirendra's murder. He said,


On 14 December 2000, I called Dhirendra to my farm to give him some important information, while he was sitting near a bonfire, my brother-in-law Vaksharaj, fired on him with a desi pistol and we beheaded him and disposed of other parts of his body in Rewa, Madhya Pradesh. I had a doubt that Dhirendra knew everything about me and would expose me, so I killed him.  We kept his Tata Sumo."
His story confused the local police, and they asked him about the Raja Kolandar. Initially, Niranjan started cooking stories, but when he was strictly asked, the real story was revealed. The police were stunned to know that Raja Kolandar was only his brainchild, and he was the Raja Kolandar.
Since childhood, he wanted to feel like Raja (king), so he kept his name Raja Kolandar. Whenever he used to find an intelligent person, he beheaded them and made soup out of their brain. He had a belief that by drinking the brain soup, he would become intelligent. Later, during the interrogation, he said that once he killed a Kayastha man because he believed that Kayastha people were intelligent.
The local police revealed that Niranjan used to paint the skull of the victims and wrote the religion or caste of the person on the skulls. He used to keep the skulls as his reward. In further investigation, the local police found Niranjan's diary in which 14 pages were filled and the rest were empty. On each page, the name and caste of the victim were mentioned with a cross in front of the names. On the first page, the name of Kalicharan Srivastav was written and on the last page, Dhirendra's name was written with a cross. He then said that from 1992 to 2000, he killed around 30 people.
When his wife was investigated, she said that sometimes she felt that he had some psychological issues, but she refused to accept that her husband was involved in such a heinous crime.
Niranjan was even tested by psychiatrists for any psychological issues, but the tests came out negative. According to media sources,


The illiterate Ram Niranjan was a cruel and vicious mind since childhood. He used to get relief by hurting others. This very nature of his pushed him into the world of Geryam. The Kolandar of the coal fraternity had created panic in Shankargarh. To whomever he looked with his eyes, the fear of death started haunting him. On the strength of this fear, he acquired the title of Raja from the fraternity. He used to bleed the children playing together in sports. As he got older, insanity dominated his mind. Those who know Kolandar say that he liked to drink the fresh blood of the goat. He often hosted meat feasts with friends at his farmhouse. In the meantime, the illiterate Kolandar came to know from somewhere that the brain gets sharpened by eating sent from a human, then he became thirsty for human blood. After killing people, the male vampire Kolandar took out their sentries and started eating them. Kolandar was also very fond of clothes. Whenever he goes out to go somewhere, he used to wear boots and sunglasses."
In 2001, a charge sheet was filed against him and after almost 11 years, Niranjan and his brother-in-law were sentenced to life imprisonment with a fine of Rs 10,000 each. As of 2022, they both are in jail. In the initial years of imprisonment, Niranjan used to drink milk only. He used to have fruits brought by his family members.
In 2022, based on his crimes, a Netflix documentary was released named 'Indian Predator: The Diary of a Serial Killer.'