Stephanie Clifford (aka Stormy Daniels) Biography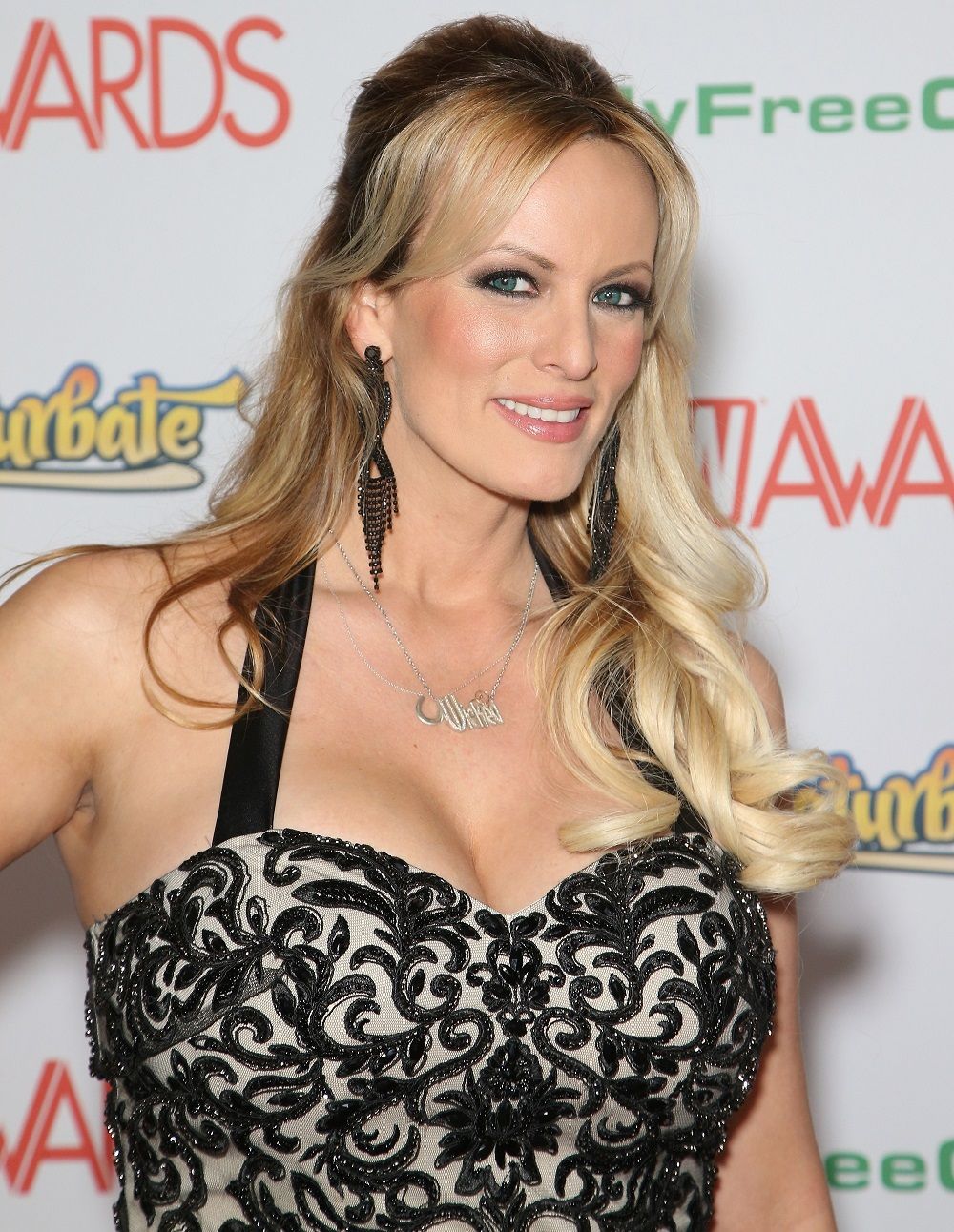 Stephanie Clifford, professionally known as 'Stormy Daniels,' is an American adult film actress. Although she is very popular in the adult film industry, she became a hot potato in early 2018, when the Wall Street Journal published an article reporting that Donald Trump's personal lawyer paid the adult film star Stormy Daniels $130,000 to keep her mouth shut about an alleged affair she had with Trump over a decade ago.
Life Story/Biography
She was born as Stephanie Gregory in Baton Rouge, Louisiana on March 17, 1979, which makes her 40 years old (as in 2019). She spent her childhood in Louisiana. After graduating from Scotlandville Magnet High School in Baton Rouge in 1997, she decided to become a journalist.
Physical Appearance
Height (approx.): 5′ 7″
Eye Color: Turquoise
Hair Color: Blond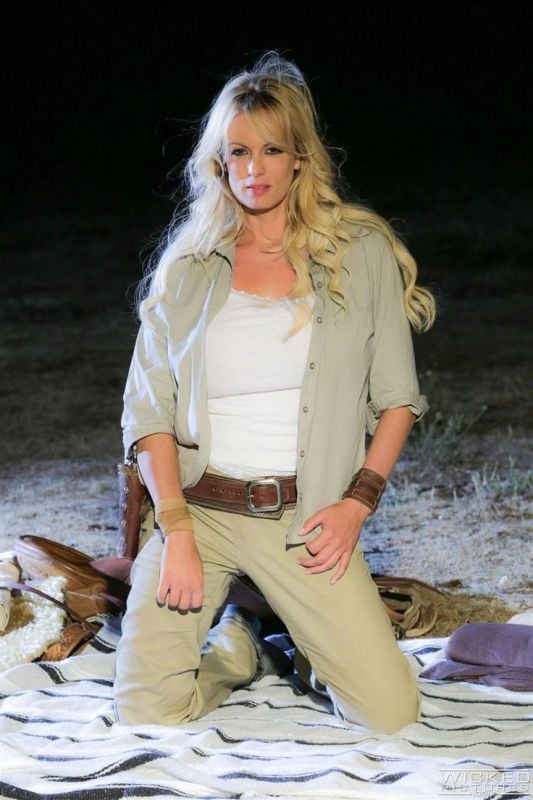 Family & Husband
Stephanie was born in a low-income family to Sheila and Bill Gregory. Her parents divorced about 3 or 4 years after Stephanie's birth. Subsequently, Stephanie was raised by her mother in Louisiana. In an interview, she said-
I come from an average, lower-income household… there were days without electricity."
Stephanie took the legal surname of Pat Myne (an American adult film actor and director); after getting married to him in 2003; however, they divorced in 2005. Then, she got married to Michael Mosny (screen name Mike Moz; an American actor and art director) in 2007 and their marriage lasted till 2009. Thereafter, she got married to Glendon Crain (screen name Brendon Miller; a drummer and adult film producer) in 2010; both went on to have a daughter in January 2011. However, Crain also filed for divorce in July 2018.
Relationships
Evan Stone, American Adult Film Actor (2002)
Mark Davis, British Adult Film Actor (2002)
Ashton Moore, American Adult Film Actress (2002)
Barrett Blade, American Adult Film Actor (2002)
Tyler Faith, American Adult Film Actress (2002)
Allysin Chaynes, Romanian Adult Film Actress (2002)
Mary Carey, American Adult Film Actress
Julian, American Adult Film Actor (2003)
Ashley Long, British Adult Film Actress (2003)
Randy Spears, American Adult Film Actor (2003)
April Flowers, American Adult Film Actress (2003)
Brad Armstrong, Canadian Adult Film Actor (2003)
Voodoo, Canadian Adult Film Actor (2003)
Nicole Sheridan, American Adult Film Actress (2003)
Nikita Denise, Slovakian Adult Film Actress (2003)
Angel Cassidy, American Adult Film Actress (2004)
Alexis Amore, Peruvian Adult Film Actress (2005)
Mark Wood, American Adult Film Actor (2005)
Marcus London, British Adult Film Actor (2006)
Donald Trump, Politician (2006)
Audrey Bitoni, American Adult Film Actress (2007)
Aurora Snow, American Adult Film Actress (2007)
Dave Navarro, American Musician (2007)
Controversies
In 2009, she was accused of beating up her husband, Crain; because she was upset over how he had done the laundry.
In 2018, her alleged previous affair with Donald Trump started doing rounds in media, and on January 12, 2018, The Wall Street Journal reported that to deny having had an affair with Trump in 2006, Donald Trump's personal lawyer, Michael Cohen, paid Stormy Daniels $130,000 in hush money back in October 2016, shortly before the presidential election. Daniels claimed in her tweet that she and Mr Trump began an "intimate relationship" in the summer of 2006- the year after Mr Trump married Melania.
On 6 March 2018, she sued Donald Trump over a non-disclosure agreement that she said stopped her from disclosing an earlier "intimate relationship;" ahead of the 2016 presidential election.
Career
Adult Films
Stephanie had her first experience as a stripper at the age of 17, when she was visiting a friend at a strip club. Thereafter, she continued stripping for money at the Gold Club in Baton Rouge. In September 2000, she became a featured entertainer with Continental Theatrical Agency. When she met Devon Michaels, an adult film-maker, she invited her to accompany her in her Wicked shoots. While doing Wicked shoots, she met Brad Armstrong (a Canadian adult film star), who invited her to stay with him. In July 2002, she appeared as the lead in a feature film for Wicked Pictures, Heat, and in September 2002, she signed an exclusive contract with Wicked. Since 2004, she has been directing for Wicked.
Politics
In 2010, a group of her fans attempted to recruit her to run against Republican Senator David Vitter in Louisiana under the banner of the website DraftStormy.com. After forming an exploratory committee on May 21, 2009, her campaign manager's car was blown up in August 2009; however, no one was injured in the incident. She finally announced herself a Republican candidate in April 2010. After campaigning extensively, she announced on April 15, 2010, that she would not be running for Senate, citing financial constraints to run the elections.
Facts
Her favorite American rock band is Mötley Crüe, whose bassist, Nikki Sixx, named his daughter Storm, and this is the reason that she chose her stage name Stormy Daniels; however, she chose her last name "Daniels" after seeing a Jack Daniel's advertisement.
In an interview, she said that she came from a "really bad neighborhood."
During high school, she did a job answering phones at a riding stable.
On January 18, 2014, she was inducted into the AVN Hall of Fame.
She has won many awards in her adult film career.
On May 23, 2018, she was given the key to the city of West Hollywood, California on "Stormy Daniels Day."
In 2019, she came out as bisexual.