Abdul Ghani Baradar Age, Wife, Children, Family, Biography & More
Quick Info→
Hometown: Uruzgan Province, Afghanistan
Age: 54 Years
Profession: Taliban Militant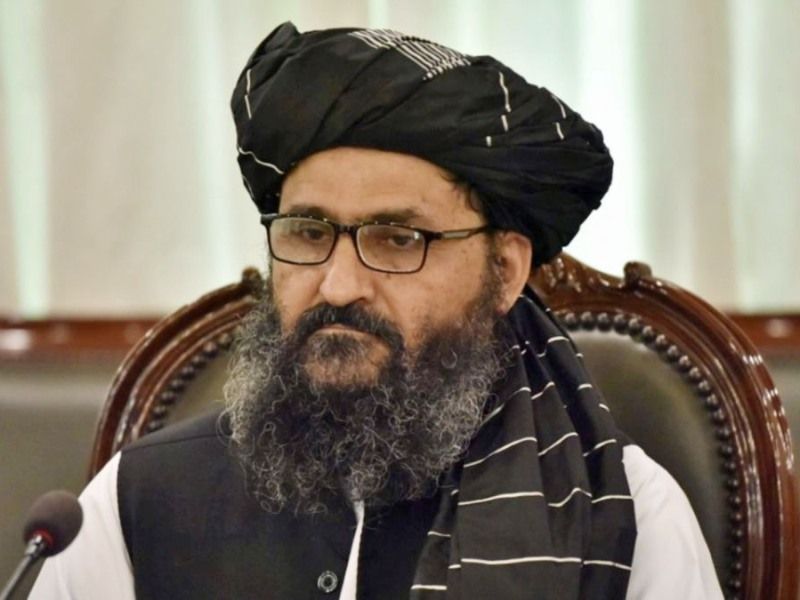 Bio/Wiki
Full name
Mullah Abdul Ghani Baradar Akhund [1]

The Diplomat
Nickname(s)
Baradar [2]

Financial Times
Profession
Taliban Militant
Known for
Being one of the co-founders of the Taliban in Afghanistan
Physical Stats & More
Height (approx.)
in centimeters- 173 cm
in meters- 1.73 m
in feet & inches- 5' 8"
Eye Colour
Black
Hair Colour
Salt & Pepper
Personal Life
Date of Birth
Year, 1968
Age (as of 2022)
54 Years
Birthplace
Weetmak village, Deh Rahwod District, Uruzgan Province, Afghanistan
Nationality
Afghan
Hometown
Deh Rahwod District, Uruzgan Province, Afghanistan
Ethnicity/Tribe
Durrani Pashtun of the Popalzai tribe [3]

Koran, Kalashnikov, and Laptop by Antonio Giustozzi
Relationships & More
Marital Status
Married [4]

Newsweek
Family
Wife/Spouse
Name not known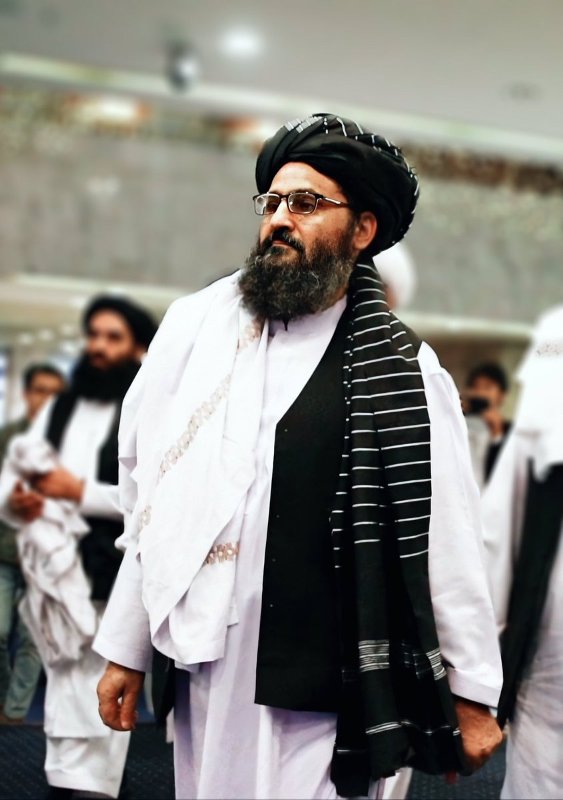 Some Lesser Known Facts About Abdul Ghani Baradar
Mullah Abdul Ghani Baradar is one of the four Taliban leaders who founded the Taliban in Afghanistan, also known as the Islamic Emirate of Afghanistan or the Taliban state, an Islamic state ruled by the Taliban, an Islamist militant group. He rose to prominence in 1996 when he became the deputy of Mullah Mohammed Omar who led the Taliban. Baradar is the second-highest-ranking Taliban leader after Haibatullah Akhundzada. Habibatullah Akhundzada is the Taliban's overall leader; however, Baradar is its most popular public face.
He has become more prominent within the Afghan Taliban movement since his capture by a joint operation of Inter-Services Intelligence (ISI) and Central Intelligence Agency (CIA) officers in February 2010 and subsequent release on 24 October 2018.
As a mujahideen fighter in Afghanistan, Baradar and Mullah Mohammed Omar fought side by side against the Soviets during the 1980s. [7]

The Guardian The two became close friends when they were teenagers. [8]

Financial Times Omar, despite losing one eye in combat, is known for his skills in knocking out Russian tanks with rocket-propelled grenades. Reportedly, it was Omar who nicknamed him 'Baradar.' [9]

Financial Times
In the course of the war, Baradar and Mullah Mohammed Omar travelled to Maiwand, where Baradar served in a mujahedeen unit under Omar's command. Along the way, they are believed to have married two sisters, and thus, they are brothers-in-law. [10]

Newsweek However, Zaeef, who fought alongside them in Maiwand, asserts that they are not related by marriage. Zaeef says,


Their friendship is more important than any family relation."
Baradar is viewed as a cunning, little-known figure by US officials, who is possibly even more dangerous than Mullah Mohammed Omar. 
In the aftermath of the Soviet withdrawal from Kabul and the collapse of the Kremlin's puppet regime, Omar and Baradar sought to settle in Maiwand and establish their own madrassa; however, local warlords, who had resorted to kidnapping and raping village girls, disgusted them. With 30 men and half that number of rifles, Omar led a revolt against them after he recruited Baradar as his first recruit.
As the movement, led by Baradar and Omar, grew, it soon dominated most of Afghanistan. In Kandahar, Baradar served as Mullah Omar's right hand, and then he became Omar's corps commander for western Afghanistan, and later he led the fight against mujahedin commanders in Kabul. Baradar rose to become Mullah Omar's most trusted and most important military commander over the following decades.
During the US bombing of Kandahar in November 2001, Mullah Baradar took his friend Omar on a motorcycle to safety in the mountains. According to reports, Mullah Omar died of tuberculosis in a hospital in Karachi in 2013. On 29 July 2015, the Afghan government officially announced that Mullah Omar had died in 2013. [11]

The New York Times
Taliban commander Mullah Dadullah Akhund, who was killed by U.S. commandos in May 2007, is considered a bloodthirsty rival of Baradar. Dadullah and Baradar were rivals since the 1990s. Their rivalry came to a head when the remaining Taliban fled to Pakistan after the U.S. invasion. After Mullah Omar fled into hiding, Dadullah turned to the group's bursar, Baradar, for funds. Some Taliban sources quote that Baradar warned Dadullah that it was too soon to begin guerrilla fights and asked him to study in a Karachi madrassa, but Dadullah instead built up a force that pushed into Kandahar and Helmand.
By 2006, Dadullah had been regarded as the most successful and feared commander of the Taliban, and Dadullah became increasingly popular as an insurgent leader and funding source, causing many insurgents who were serving under Baradar to turn to him. At his Waziristan base camp, Dadullah often gave press interviews where he released videos of him training suicide bombers, executing suspected spies, and meeting publicly with his Qaeda allies. Taliban sources claim that when Baradar asked Dadullah to calm down, Dadullah refused and said,


Let me do what I want. I'll arm all of Afghanistan."
When Dadullah was killed by the U.S., Kandahar's governor displayed his bullet-riddled corpse as a trophy.
Following a series of conquests of provincial capitals propelled by religious fervor, widespread warlord hatred, and significant assistance from Pakistan's Inter-Services Intelligence agency (ISI), the Taliban achieved power in 1996. Baradar is regarded as an important architect of those victories.
Baradar served in a variety of military and administrative posts under the five-year Taliban regime, and when the Taliban regime was deposed by the United States and its allies, he was Deputy Minister of Defence. [12]

The Guardian Furthermore, some sources claim that he was the governor of Herat and Nimruz provinces during the Taliban regime and/or the Corps Commander for western Afghanistan. According to an unclassified U.S. source, Baradar is also listed by the State Department as the former Deputy Chief of Army Staff and Commander of Central Army Corps in Kabul. [13]

PDF – US State Department
After the September 11, 2001 attacks, U.S. troops invaded Afghanistan and deposed the Taliban. Several sources claim Baradar fought against the US-backed Northern Alliance.
There is a story that claims Baradar and other Taliban figures were captured by the US-backed Afghan army in November 2001, but Pakistani intelligence secured their release.
As Dutch journalist Bette Dam reports, Baradar was actually the one who saved Hamid Karzai's life when he went to Afghanistan to build anti-Taliban forces. Several of Baradar's fellow Taliban commanders were killed over time after Hamid Karzai became the interim leader and President of a newly formed Afghan government. Baradar eventually rose to the top of the Quetta Shura and became a de facto Taliban leader, who governed the insurgency from Pakistan.
As Maulvi Arsala Rahmani, a former Taliban cabinet minister, notes, Baradar made a peace offer to President Hamid Karzai in 2004, even offering to pay for the Taliban delegation's travel expenses to Kabul. The Taliban reached out again shortly after the earlier outreach failed, sending peace letters to Qayyum Karzai, the Afghan president's brother, which Baradar apparently approved; however, the initiatives were abruptly withdrawn. Hamid Karzai is also a Pashtun tribe member, as is Baradar. [14]

Newsweek
Taliban regimes ruled from 1996 to 2001, which has been described as the most repressive period in Afghanistan's history. People were executed openly or killed with stonings, Sharia law was strictly interpreted, and women were prohibited from working and prohibited from going to school. For women to leave their homes, they had to cover their faces, and male relatives had to accompany them; beard trimming was prohibited by men.
He instructed Taliban forces towards the end of 2007 to disrupt the flow of materials to U.S. and NATO military bases and to push closer to the cities, particularly Kabul.
On 8 February 2010, Baradar was arrested in an early morning raid near Karachi. It was only after a week that Pakistan confirmed that his arrest had been made. U.S. officials described his arrest as a "turning point" in the struggle with the Taliban. Baradar received more attention from the Obama Administration because of his military expertise than because of his supposedly moderate views. Some sources claim that the ISI was convinced to arrest Baradar by the CIA when they tracked him to Karachi. A former US official quotes,


The capture of Baradar was predominantly instigated because of his role in the war rather than because of the likelihood that he was going to suddenly make peace."
In 2018, Washington's attitude changed when Trump's Afghan envoy requested Pakistan release Baradar so he could lead negotiations in Qatar, believing that Baradar would negotiate a power-sharing arrangement.
Baradar's peace agreement with the US in February of 2020 was hailed as a breakthrough by the Trump administration. [15]

The Guardian
Baradar's working style is like that of an old-fashioned Pashtun tribal chief. Several Taliban sources claim that n

ot only does Baradar reach out to political officers and military officers, but also to tribal elders and low-ranking commanders for private discussions. No matter who he faces, whether local sheiks or the Taliban's elite political party, the Quetta Shura, he displays a relaxed, tradition-bound, and maybe even deferential attitude.
According to Taliban sources,

Baradar often takes notes at meetings and refers to Omar's statements. These sources also claim that even during the sessions with his military council, Baradar tries to solicit opinions and to gain consensus from the members.
The media often portrays Mullah Abdul Ghani Baradar as a moderate face of the Taliban. The Taliban has been trying to present a moderate face under the leadership of Mullah Abdul Ghani Baradar, sources say. In one such move, the Islamic Emirate in Kabul announced in August 2021, after capturing the capital, amnesty for all those who previously worked or served the invading forces (Western troops), or were then serving the corrupt administration of the capital. [16]

WION
Baradar has consistently been described as being more patient, more open, and more consultative than Omar. Taliban operatives say Baradar is different than other Taliban leaders in that he prefers to hear different perspectives rather than act based on hearsay, emotions, or strict ideology. [17]

Newsweek A commander from Zabul province says,


Baradar doesn't issue orders without understanding and investigating the problem. He is patient and listens to you until the end. He doesn't get angry or lose his temper."

According to Mullah Hamdullah, a senior Taliban intelligence operative from Ghazni province,

He's not an extremist like some commanders. If there were ever to be negotiations, Baradar would be the best man to talk to."
Baradar, one of Afghanistan's most influential Pashtun tribes, has deep roots among the Popalzai tribe, and it is believed that he could bring a number of tribal leaders to the table in the event of serious peace talks.
Despite being considered the moderate face of the Taliban, Baradar is equally ruthless, and many of his rivals have met with suspicious ends.
Baradar prefers to travel in a small car driven by a close aide, as he likes to keep a low profile. Reportedly, besides carrying Baradar's stationery, the chauffeur carries with him a supply of writing instruments bearing the Islamic Emirate of Afghanistan logo, the emblem of the defunct Taliban regime. [21]

Newsweek
Media outlets speculated that Baradar is the most likely candidate to become the next president of Afghanistan after the Taliban militants overthrew the government of Ashraf Ghani on 15 August 2021.
Baradar announced his arrival at Kandahar on 17 August 2021, making it his first return to Afghanistan in 20 years; he had been expelled from Afghanistan in 2001.