Ankit Yadav Age, Girlfriend, Family, Biography & More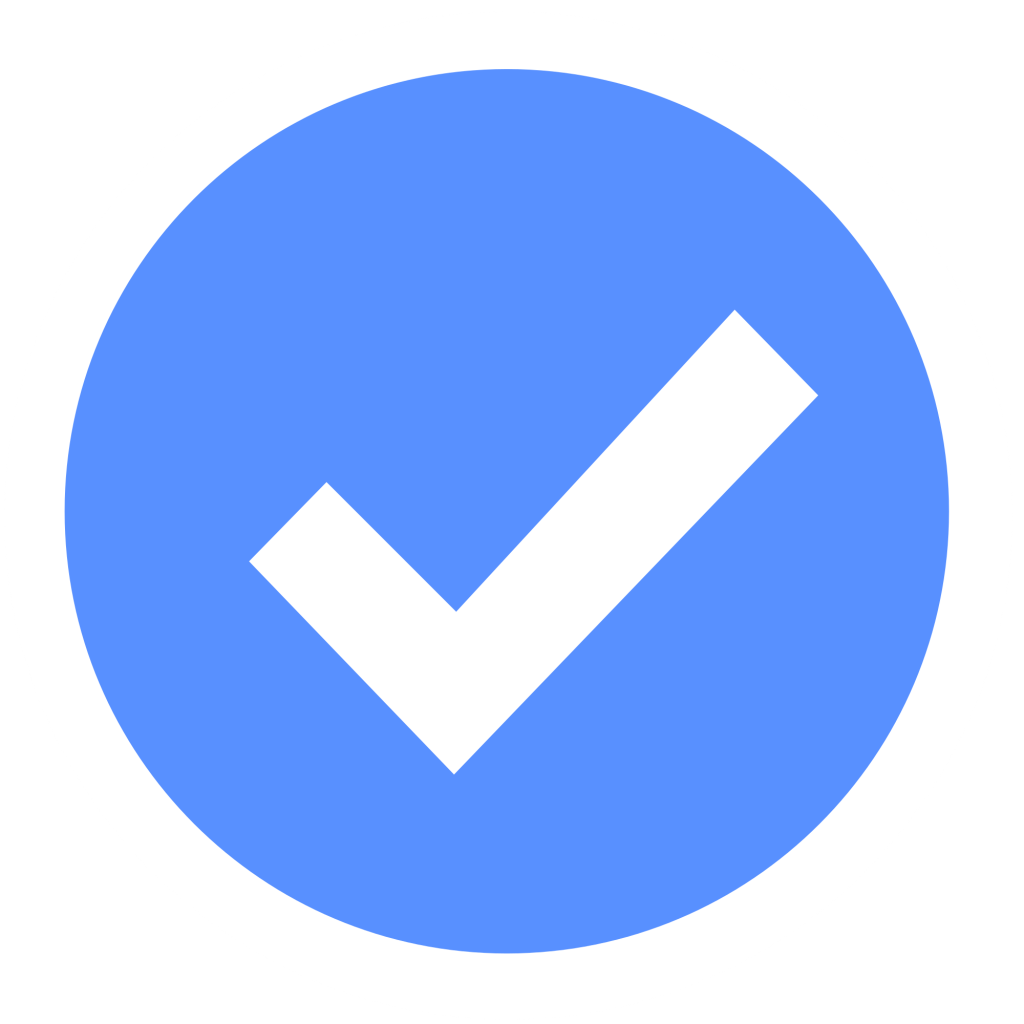 Verified
Quick Info→
Height: 6' 2"
Hometown: Bhilai
Education: Master In Finance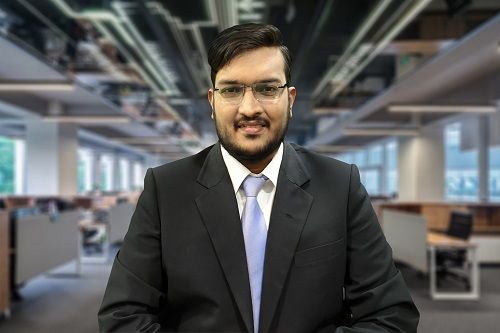 Bio/Wiki
Profession(s)
Investor, Entrepreneur, Educator, and Businessman
Famous For
His projections in Economics & Stock market. So far, he never went wrong in his projections.
Physical Stats & More
Height
in centimeters- 188 cm
in meters- 1.88 m
in feet & inches- 6' 2"
Weight
in kilograms- 85 kg
in pounds- 187 lbs
Personal Life
Birthplace
Bhilai
Hometown
Bhilai
College/University
Narsee Monjee Institute, Mumbai
Educational Qualification(s)
• Master in Finance
• A degree in Economics & Finance in USA
Family
Parents
Ankit's father is also an investor & frequent trader.
Style Quotient
Net Worth
As on 2021, approximate 10-15 crores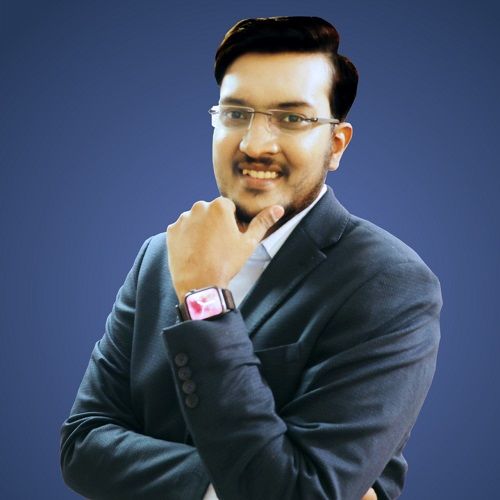 Some Lesser Known Facts About Ankit Yadav
Ankit Yadav, Wealth Manager (USA) is an outstanding investor, entrepreneur, educator & founder & director of Market Maestroo Pvt. Ltd. He is currently among the highest taxpayers in his state.
Ankit learned the art of investing at the very young of 12. He started reading books on investing where he found his ideal named Warren Buffet. He soon opened his DEMAT account & started getting a lot of success in the field of investing.
He had done Master's Degree in Finance from NMIMS & he is also a gold medalist in Economics. Presently Ankit is Wealth Manager from the USA. In 2016, he launched Market Maestroo, YouTube's first Finance Hindi channel, and his efforts propelled the channel to new heights; currently, he has approximately 7 lakh subscribers to whom he provides information that is unbiased, latest updates and through video, and teaches them how to invest in different types of assets. He was awarded several awards for his YouTube videos.
These are the names of the stocks that Ankit recommended, and presently all of them are multi- baggers. Some of his stock market predictions include:
IRCTC Rs 64 (after Split)
Cholamandalam Rs 126
SBI Rs 150
AFFLE India Rs 149 (after Split)
IEX at Rs 185
Balkrishna Ind. Rs 750
Aarti Ind Rs 434
HDFC AMC Rs 1100
Bajaj Finance Rs 2235
He is renowned as the prediction master among his followers and supporters because of his unorthodox predictions.
Ankit's interests include picking the best stocks, conducting stock research, and finding high-quality stocks for members, as well as searching for stocks based on their intrinsic value and authoring articles on the most important characteristic in stock valuations. His predictions are always unconventional.
Yes Bank, which was formerly a well-known bank. Ankit predicted that it will be priced at Rs 10 in the year 2018 because its intrinsic value at the time was Rs 10 and it was trading at Rs 300. Within three years, the stock traded at its intrinsic value.
When the market began to recover last year, after Covid's prediction that the market would witness a large rise in Tesla and that now was the ideal time to invest in it, several individuals incorporated his prediction on how one can anticipate the stock market under these conditions. Not just Indian investors, but also global corporations like JP MORGAN and GOLDMAN SACHS, were amazed by Ankit's astounding estimates.
His prognosis for Brent crude oil in the year 2020, when it was $40, was that it would soon reach approximately $ 90, and it is currently around $ 80.
He predicted that we would have the highest inflation rate in a short period of time, which has already happened. Ankit predicts a ten per cent increase in inflation in the United States. It presently stands at 6%. He's done a lot of research on the topic and produced forecasts based on his findings.
As per Central Chronicle, he is setting a standard for being the highest individual taxpayer in the avenue of Wealth Management. He is among the highest taxpayers in his state.
Tremendous opportunity for investors in US, UK & Canada to invest in India (This article was written by Mr. Ankit Yadav on Wed, Nov 17, 202106:51 pm) [1]

Zee Biz
All you need to know about investing in IPOs (The view presented by Mr. Ankit Yadav on Sep 23, 2021, 05:35 PM IST) [3]

CNBC TV 18
MC Interview | 'India may witness huge inflows in coming time and surprise the world market' (This article was written by Mr. Ankit Yadav on Oct 25, 2021 /10:30 AM IST) [4]

Money Control
10-year data support bulls in October. Will the momentum continue this time? (The view presented by Mr. Ankit Yadav on Oct 07, 2021 / 03:20 PM IST) [5]

Money Control
25 stocks from the top 5 PMS schemes outperform Nifty in September (The view presented by Mr. Ankit Yadav on 21, 2021/06:39 PM IST) [6]

Money Control
Sensex May Touch 3,00,000 In The Future; Here's How You Can Get The Maximum Return From The Stock Market!! (This article was written by Mr. Ankit Yadav on Oct 20, 2021) [8]

BW Disrupt
How to invest when stocks are overpriced (This article was written by Mr. Ankit Yadav on September 23, 2021 10:14 IST) [9]

India Infoline
Ankit emerging as Trend Setter of Bull Market in Chhattisgarh [10]

Central Chronicle
NEXT BIG THING IN STOCK MARKET
By his followers, Ankit is regarded as the next Warren Buffet. He is also called Big Shark Investor. Just like Warren Buffet, he believes in long-term investing & compounding. His wealth soared dramatically in the last few years making the headlines in the world of the Stock market. He is also seen as the successor of Warren Buffet who can carry forward the Baton of intrinsic value.
He is the discoverer of the formula of Intrinsic Value of stocks in the world. Website – www.ankitintrinsicvalue.in
Following his website, one can find various courses on stocks & intrinsic values, which can fuel up the knowledge in the domain of finance. So if you are the one who wants to know more about Stock Market, do not entangle yourself in the world of the web which may or may not give proper knowledge. Rather invest in purchasing products from Ankit's website to get authenticated results.
Download the app from Goggle Play Store & reap the benefits of learning new courses from the comfort of your home.