Anushka Sharma's Wedding Lehenga Designed By Sabyasachi Mukherjee
If we think about the most talked wedding of the year 2017, that would be undoubtedly- Anushka Sharma & Virat Kohli's aka Vrishuka's wedding. After so much of approval and denial, they now wind up marrying secretly but happily. Also, they both looked utterly outstanding on their wedding and the man behind their wedding costumes was none other than the man who is specialized in Indian Bridal Wear- Sabyasachi Mukherjee.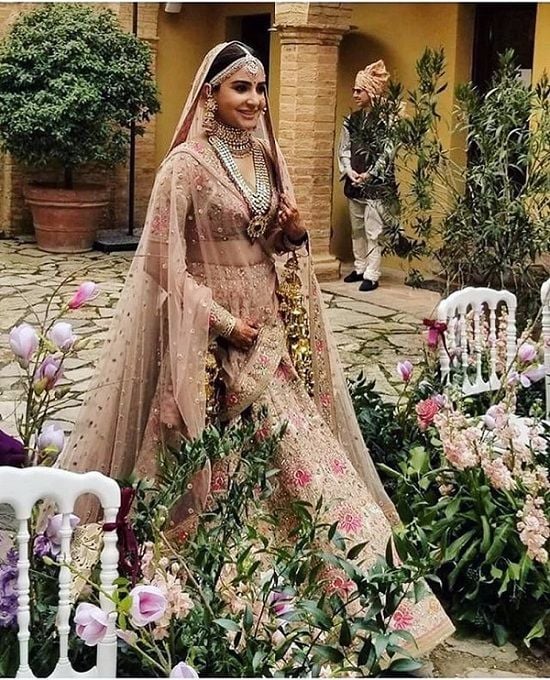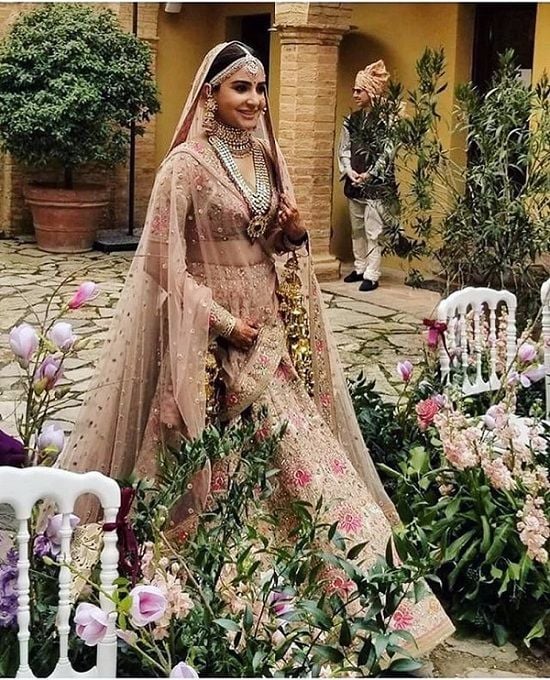 It Took 67 Artists And 32 Days To Make Anushka's  Wedding Lehenga
Yes, you heard it right, talking about Anushka's lehenga, Sabyasachi quoted that 'Anushka was to get married in Florence and her lehenga just had to just fit in.'
He also added that he chose a pink color so that it could rather blend with the whimsical Tuscany surrounding than it standing out. The total of 67 karigars spent a span of 32 days to craft the beautiful pink lehenga worn by the beautiful bride on her wedding. Sabyasachi added that the exotic birds and butterflies were rendered on the lehenga with the finest quality needlecraft.
Virat also opted for a classic hand embroidered sherwani by Sabyasachi for his wedding.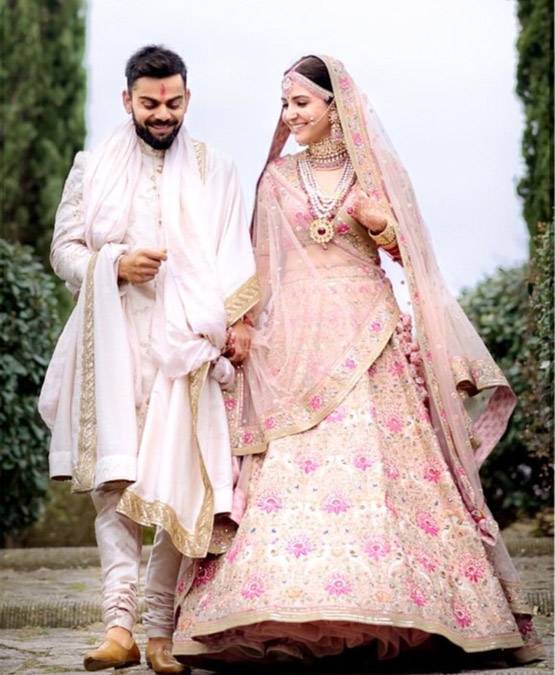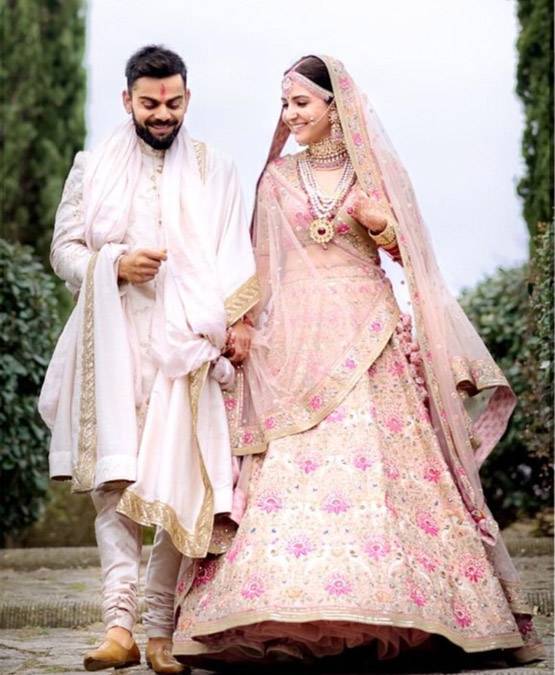 And she looked absolutely speechless when she came down the aisle and walked up to the stage.
Every single outfit of every wedding ceremony was designed by the man of handicrafts- Sabyasachi Mukherjee.
Her boho lehenga for 'Haldi & Mehandi' ceremony was so vibrant yet elegant.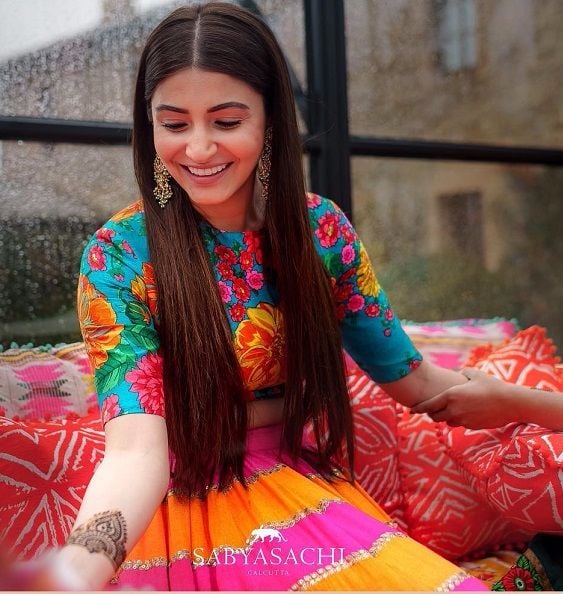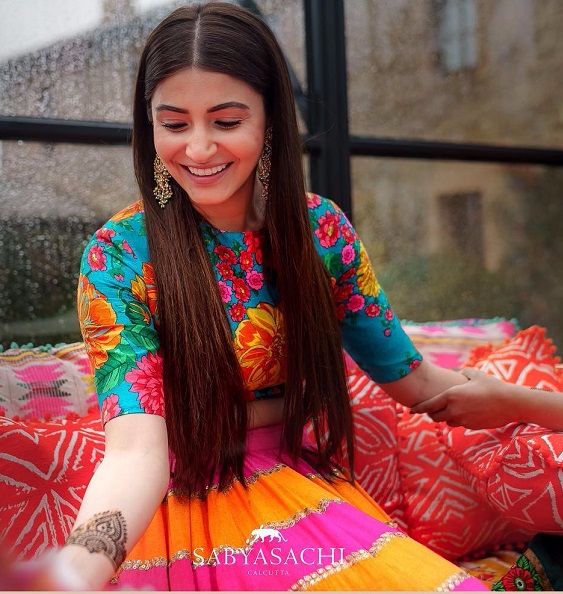 On their engagement, she wore a wine-colored-velvet saree which literally took everybody's breath away. All-in-all, Anushka and that Sabyasachi saree made a jaw-dropping combination.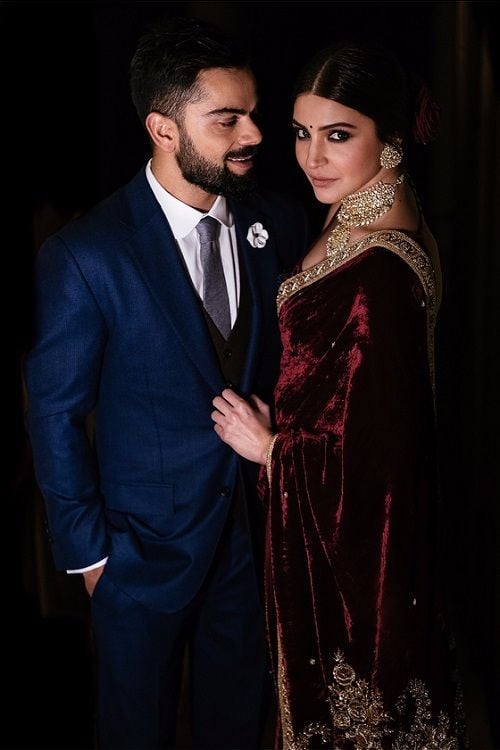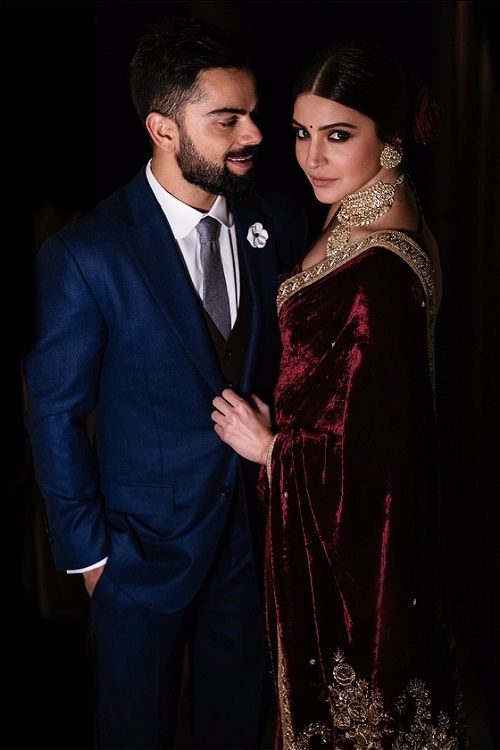 Though their marriage happened secretly, they managed to rock every ceremony with their beautiful attires. Anushka looks way too cute when she bids bye (Bidai ceremony) and goes with Virat Kohli to live happily ever after.