Batukeshwar Dutt Age, Death, Wife, Children, Family, Biography & More
Quick Info→
Wife: Anjali Dutt
Death Date: 20/07/1965
Age: 54 Years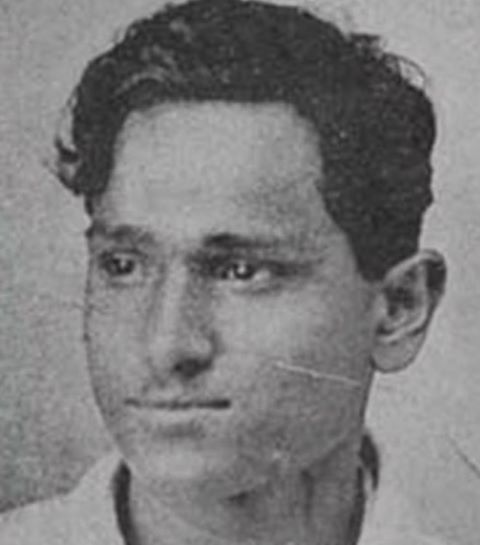 Bio/Wiki
Nickname(s)
B. K. Dutta, Battu, and Mohan [1]

The Wire
Profession
Revolutionary
Famous for
Throwing bombs in the Central Assembly in New Delhi on 8 April 1929 along with Bhagat Singh to protest against the Public Safety Bill and Trade Dispute Bill introduced by the British government in India
Physical Stats & More
Eye Colour
Black
Hair Colour
Salt and Pepper
Personal Life
Date of Birth
18 November 1910 (Friday)
Birthplace
Khandaghosh, Bengal Presidency, British India (present-day West Bengal, India)
Date of Death
20 July 1965
Place of Death
AIIMS, New Delhi, India
Age (at the time of death)
54 Years
Death Cause
Cancer [2]

The Print
Zodiac sign
Scorpio
Nationality
• British Indian (1910–1947)
• Indian (1947–1965)
Hometown
Kanpur (Uttar Pradesh) [3]

The Wire
School
The Theosophical High School and Prithvinath Chak High School, Kanpur (Uttar Pradesh)
Educational Qualification
School education from the Theosophical High School and Prithvinath Chak High School, Kanpur (Uttar Pradesh) [4]

The Wire
Relationships & More
Marital Status (at the time of death)
Married
Marriage Date
Year, 1937
Family
Wife
Anjali Dutt

Children
Daughter- Bharati Bagachi
Parents
Father- Goshtha Bihari Dutt
Mother- Kamini Devi
Siblings
He had a sister.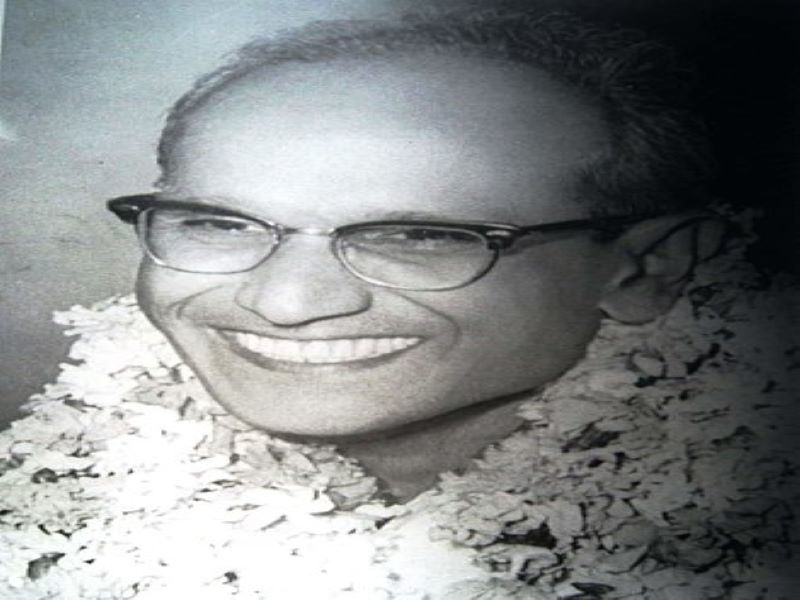 Some Lesser Known Facts About Batukeshwar Dutt
Batukeshwar Dutt was an Indian freedom fighter who was an active member of the Hindustan Socialist Republican Association (HSRA) in the early 1900s. On 8 April 1929, he accompanied Bhagat Singh when Bhagat Singh threw bombs in the Central Assembly. In the Central Assembly (now the Parliament of India), Bhagat Singh, along with Batukeshwar Dutt, threw bombs to protest against the Trade Disputes Bill and Public Safety Bill, which the British government introduced to diminish working-class politics and the activities of socialists and communists in India.
When he was studying at Prithvinath Chak High School in Kanpur (Uttar Pradesh), he came in contact with Surendranath Pandey and Vijay Kumar Sinha, who later became his comrades during his participation in Indian Freedom Movements.
Batukeshwar Dutt was a teenager when he witnessed the brutal beating of an Indian child by British personnel on Mall road in Kanpur as Indians were not allowed to roam freely on roads. The young Batukeshwar Dutt was deeply affected by this incident, which ultimately inclined him to participate in the anti-colonial movements in India. Soon, Batukeshwar Dutt met the co-founder of the Hindustan Republican Association (HSRA) 'Sachindranath Sanyal' through the editor of Pratap newspaper 'Sureshchandra Bhattacharya.' Reportedly, Bhagat Singh and Batukeshwar Dutt joined the HSRA at the same time.
In 1924, during the Kanpur floods, Batukeshwar Dutt and Bhagat Singh together volunteered for the 'Tarun Sangh' mission, which was formed to help the flood victims, and the friendship between them grew during this period. Dutt taught Bhagat Singh the Bengali language during this time and also introduced him to the poetry of Kazi Nazirul Islam. In his memoir, Batukeshwar Dutt wrote,


…both of us were assigned duty together. Both of us stood by the side of Ganga in the night, holding Lanterns so that, somebody who went into the stream made an attempt to reach the shore could be saved …"
In 1925, the management of the Hindustan Republican Association (HRA) got completely disturbed after the Kakori conspiracy case as several major leaders and activists of the Hindustan Republican Association were detained by the British government. Batukeshwar Dutt moved to Bihar and then to Calcutta, where he joined the Workers and Peasant Party. While working for this party, he helped the party in writing its pamphlets and posters in Hindi. Later, for short period, he was associated with the Howrah branch of Scavengers' union of Bengal. On the other side, Chandrasekhar Azad and Bhagat Singh gradually started re-organising the HRA in Kanpur, directing Batukeshwar Dutt to rejoin HRA in Kanpur.
In 1927, the Hindustan Republican Association (HRA) changed its name to the Hindustan Socialist Republican Association (HSRA), stating that socialism was one of the major aims of the party to attain independence from colonial rule. The British government was often challenged by the HSRA with armed struggle and retaliation. During this period, the reading of socialist literature became a compulsory practice for its members. The famous slogans which were used at that time were Long live the motherland, Long live the revolution, and Down with Imperialism. During 1927-1928, various protests and lockdowns were faced by the Indian workers in India when the government decided to introduce two controversial bills named the Public Safety Bill and Trade Dispute Bill in India. These bills termed all the strikes by the Indian workers as illegal and a revolt against the administration. This coercion made the HSRA revolt against the colonial government. Just before the passing of the bills, on 8 April 1929, Bhagat Singh and Batukeshwar Dutt dropped the bombs (non-life threatening) at the central assembly (now parliament) while disseminating the HSRA leaflets and raising the slogans of 'Down with Imperialism' and 'Long Live Revolution.' These bombs were thrown from the Visitor's Gallery by Batukeshwar Dutt and Bhagat Singh. Following the incident, both of them were arrested by the British government.
History in picx: 1929:: Indian revolutionaries #BhagatSingh & #BatukeshwarDutt exploded bombs in Central Legislative Assembly, Delhi. pic.twitter.com/GNSfI3loFa

— Prasar Bharati प्रसार भारती (@prasarbharati) September 28, 2016
Later, Batukeshwar Dutt was detained by the British government, and he was awarded life imprisonment and was sent to the Andaman Cellular Jail. During his period in jail, he initiated two hunger strikes for the rights of the political prisoners in jail. According to Batukeshwar, the political prisoners were given inhuman treatment by the Britishers. One of the two strikes ran for more than 114 days, which was considered one of the longest ever hunger strikes in modern political history. In jail, he established a Marxist study circle titled Communist Consolidation along with his co-revolutionaries Shiv Verma, Jaidev Kapoor, and Bejoy Kumar Sinha. Several editions of a handwritten magazine titled 'The Call' were also written by him in the jail.
Manmathnath Gupta, one of the co-revolutionaries of Batukeshwar Dutt, stated in one of his writings that initially, Dutt was not a studious revolutionary, but in Andaman jail, he underwent ideological training by thoroughly engaging himself with the Socialist theory. Manmathnath Gupta wrote,


Although [Initially] Dutt was not a studious revolutionary, in the studious environment of Andaman Jail he thoroughly read and engaged with Socialist theory….He had become a hard-core Socialist."
In 1937, Batukeshwar Dutt was transferred from Andaman jail to Hazaribagh jail in Delhi, and soon, he shifted to the Patna jail. The inhuman torture in Andaman jail deteriorated the health condition of Batukeshwar Dutt, which ultimately led to his release from the Patna jail on 8 September 1938. Reportedly, Mahatma Gandhi and other Indian National Congress leaders urged the British government for his release. He was released on the condition that he would not participate in any anti-colonial activities and would not join any political party.
However, after his release from jail, when his health started improving, he again started participating in revolutionary activities. During 1933-34, a lot of youth from Kanpur and Unnao district joined the 'Navchetan Sangh,' a revolutionary movement, started by Shiv Kumar Mishra, Shekhar Nath Ganguly and others after taking inspiration from Bhagat Singh and the HSRA. During 1937-38, this organisation merged with Navyuvak Sangh (Youth Association), and Jogeshchandra Chatterjee and Pt. Parmanand of Jhansi were the leaders of this organisation. Later, this organisation merged with the Communist Party of India and the Revolutionary Socialist Party.
In May 1939, a three-day conference was organised by Communist groups and the former HSRA revolutionaries including Sachindranath Sanyal, Manmanthnath Gupt, Ramkishan Khatri, and Vijay Kumar Sinha, Bhagwandas Mahor, and Yashpal in Mukar village of Unnao district. Sohan Singh Bakhna, a Ghadar Party leader, also participated in the conference. The president of this conference was Batukeshwar Dutt. According to Shiv Kumar Mishra, in his memoir 'Kakori se Naxalbari Tak,' this conference was considered important as it brought the revolutionary groups and Communist Party together.
Batueshwar Dutt, in 1942, participated in the Quit Indian Movement, and he was detained by the British government and was released after the independence of India.
After the independence of India, Dutt decided not to participate in Indian politics. One of his comrades, Manmathnath Gupt, in one of his writings stated that Dutt and other revolutionary freedom fighters used to say that this was not the freedom that they fought for. He wrote,


During our political discussions, he, like other of our comrades, used to say that this is not the freedom (Swarajya) we fought for, we never fought for this, and we wanted something different."
The then President of India and the Prime Minister of India visited Batukeshwar Dutt at the hospital when he was undergoing treatment in Delhi. In the hospital, Dutt pointed out,


When you think of revolutionaries, you only think of them as men holding guns and completely forget the vision of society they stood for."
After independence, Dutt received no financial help from the Central government to continue his livelihood and meet the hospital expenses. He worked at a cigarette company as an agent for some time and also tried his hand in the transport business. Reportedly, for four months, he was appointed as a member of the legislative council in Bihar.
Later, Asaf Ali, who represented the bombing case of Batukeshwar Dutt, stated in a conversation with a media house that Dutt never threw any bombs on 8 April 1929 in the Central Assembly, but he wanted to be with Bhagat Singh, so Dutt allowed the British Army personnel to arrest him along with Bhagat. Asaf Ali said,


Both the revolutionaries were sentenced for transportation for life (convicts were deported from mainland India for the remainder of their lives) in this case for "causing explosions of a nature likely to endanger life, unlawfully and maliciously."
In July 2019, the Bardhaman Railway Station of West Bengal was named after the Indian revolutionary freedom fighter Batukeshwar Dutt by the Government of India.
The mother of Bhagat Singh used to meet daily Batukeshwar Dutt when he was hospitalised in AIIMS, New Delhi. The last wish of Batukeshwar Dutt was to be cremated in Hussainiwala in Punjab, where his companions Bhagat Singh, Sukhdev, and Rajguru were cremated in 1931.
1965 :: Bhagat Singh's Mother Mata Vidyawati With Freedom Fighter Batukeshwar Dutt In Hospital .

Batukeshwar Dutt's Last Wish Was to be Cremated In Hussainiwala, Punjab, Where His Friends Bhagat Singh , Sukhdev and Rajguru Were Cremated #AzaadiKiNishaniyan pic.twitter.com/tXFJbbMXas

— indianhistorypics (@IndiaHistorypic) July 20, 2021
Reportedly, Bhagat Singh used to write letters to the sister of Batukeshwar Dutt to inform her about his whereabouts, when they were away from home to participate in the freedom fighting activities.
Later, BK Dutt Colony, a residential locality in Delhi, was named after him by the Government of India to recognise his sacrifices for the Independence of India.
After many years of independence of India, the ancestral home of Batukeshwar Dutt was renovated by the Government of India and was inaugurated as a memorial for tourists.
Later, a statue of Batukeshwar Dutt was erected by the Government of India in Patna to honour his sacrifices for the independence of India.