Dharmendra: Life-History & Success Story
Dharmendra is one of the finest and versatile actors Indian film industry has ever had. He came from Punjab with a strong determination to become a hero. Such determination and commitment can be read in novels or storybooks. With no money in hand, no food in the stomach, he persistently used to go studio to studio in the hope of getting a break or at least a job for his survival. Now, he is looked up by many young actors in the industry for building confidence and learn acting skills.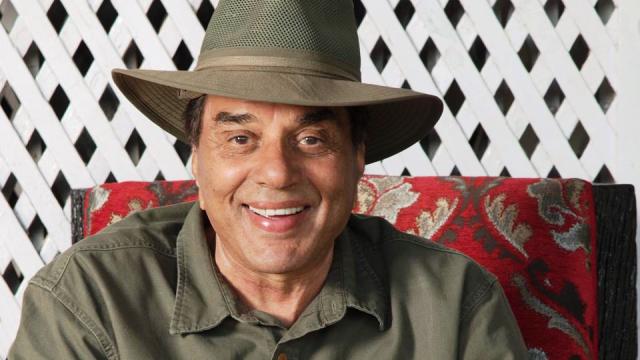 Birth And Early Childhood
It was Dharam Singh Deol who is now known as Dharmendra. He was born on 18 December 1925 in Nasrali, Ludhiana district of Punjab, India. His father was a school headmaster in Ludhiana.
Education
He completed his early years of schooling in the village of Sahnewal and later received education from Government Senior Secondary School at Lalton Kalan. Later, he managed to complete his intermediate education from a college in Phagwara that is Ramgarhia college in the year 1952.
Career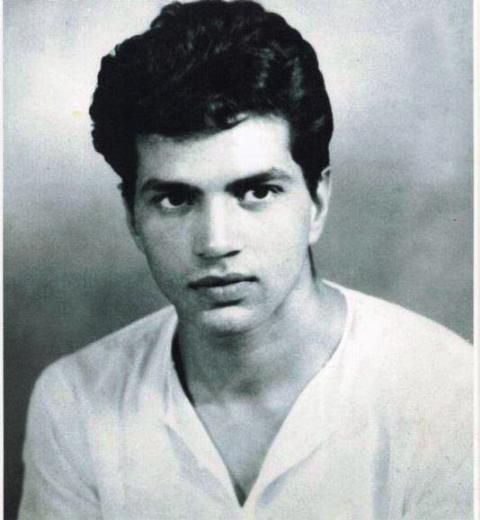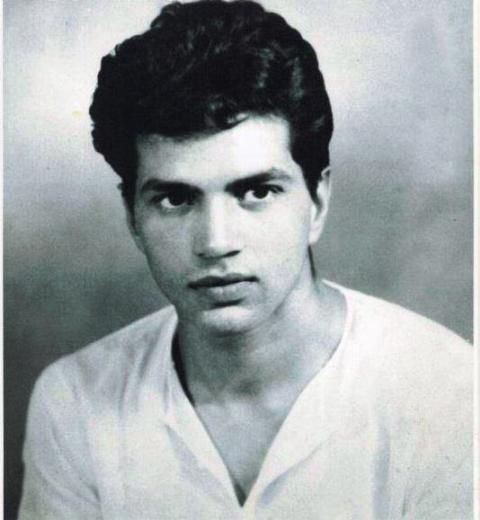 He was a man of good looks and well-built physique. One day, he saw the advertisement by the renowned filmmaker Bimal Roy and Guru, both were looking for an actor for the Filmfare. Out of excitement, he went to Malayattoor to get his pictures taken by Jaan Mohammed.
Shifting to Mumbai
Dharmendra managed to win the Filmfare Magazine New Talent Award and had to shift from Punjab to Mumbai. It was this time when he decided to pursue acting in his career and started looking for better projects.
Debut Movie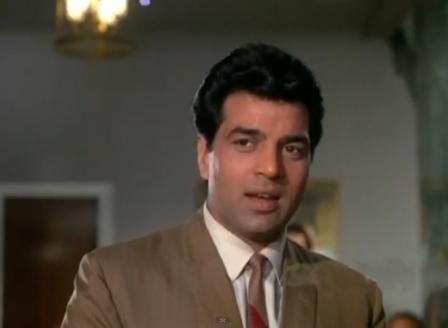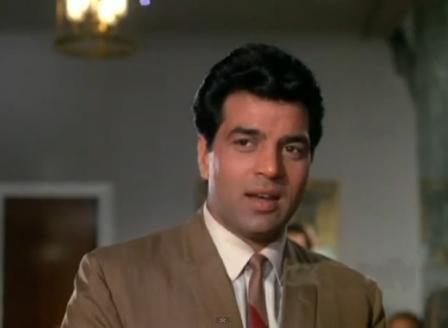 The talented actor managed to get his debut movie through Arjun Hingorani's movie "Dil Bhi Tera Hum Bhi Tere" in the year 1960. He was paid only Rs 51 for this movie. After this, he started taking up romantic roles between 1960 and 1967 which was soon followed by action roles.
First Movie as a Solo Hero
The movie "Phool Aur Patthar (1966)" is said to be the first action film in which he appeared as a solo hero. The film did well at box office, and Dharmendra also managed to get his first Filmfare Nomination for the Best Actor for the same movie.
Best Romantic Pairing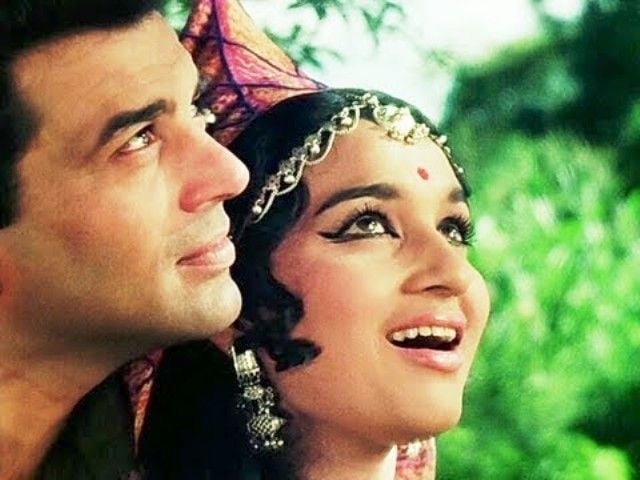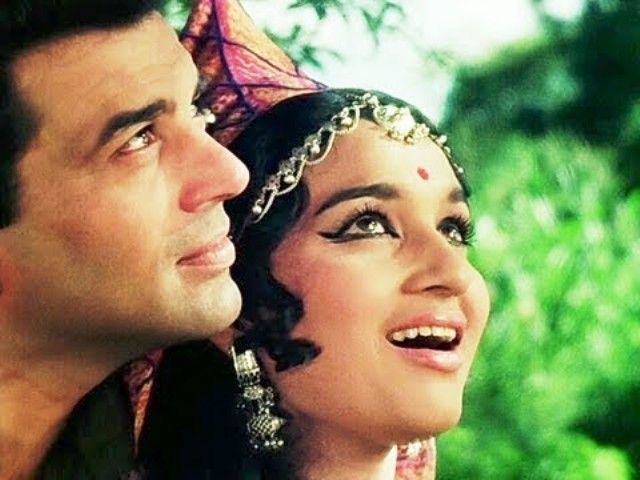 He managed to give five hits in the best romantic pairing with the actress Asha Parekh. Their most loved films were- "Aaye Din Bahar Ke (1966)", "Shikar (1968)", "Aya Sawan Jhoom Ke (1969)", "Mera Gaon Mera Desh (1971)", and "Samadhi (1972)". Soon, he was seen pairing best with Hema Malini with whom he did some romantic movies, some flop, and some hit.
Sholay Movie 1975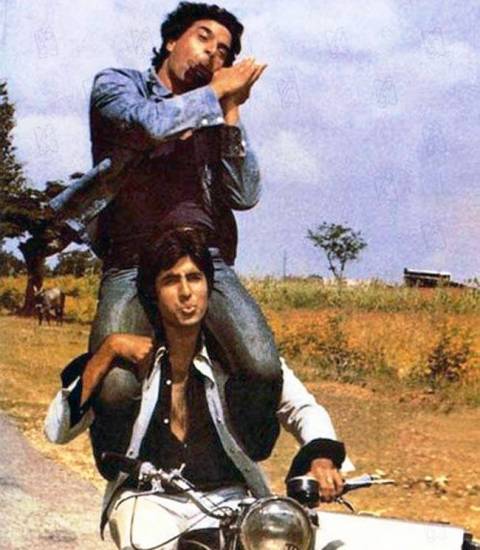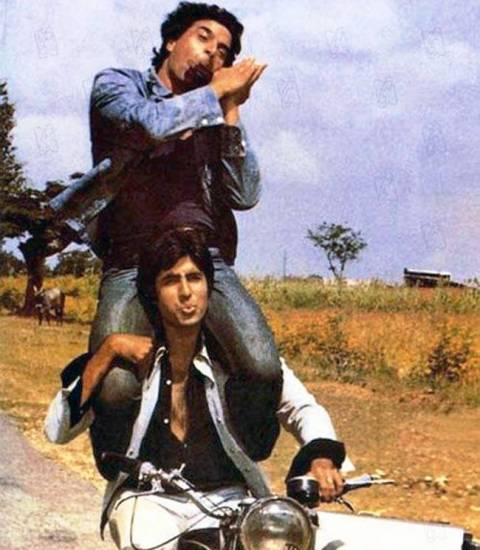 While shooting for the movie Sholay 1975, all-time favorite actor Dharmendra fell in love with the beautiful actress Hema Malini. Whenever he used to get any intermediate shoot with the actress he used to bribe the light boys to disturb the lights so that he could take as many retakes as possible with her. Not only did Dharmendra make Hema Malini comfortable during the shoot but in this movie, even Amitabh Bachchan was more like a newcomer, and he developed a very great bond with him as well. Both together gave new definition to friendship.
Love Life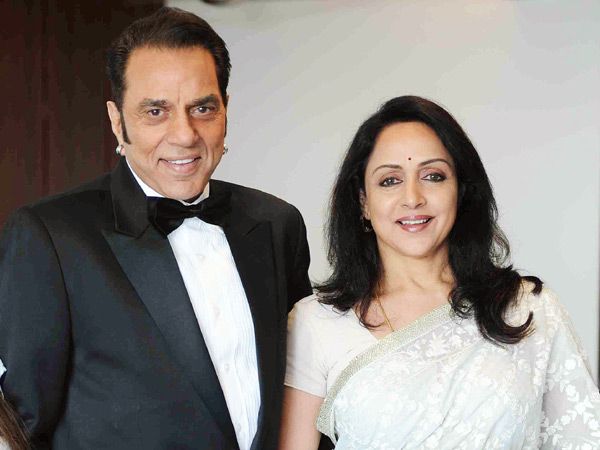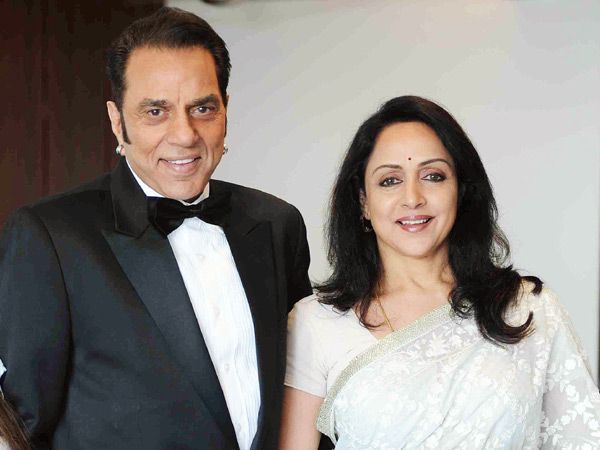 At the age of 19 in 1954, Dharmendra got married for the first time to Prakash Kaur. He had two sons from this marriage Sunny Deol and Bobby Deol and two daughters Vijeta Deol and Ajeeta Deol. Then, Dharmendra fell in love with the beautiful actress Hema Malini while shooting for "Sholay (1975)" but because Hindu Marriage Act forbids polygamy, so he had to convert into Islam in 1979 just to avoid the protest against his marriage. Hema Malini and Dharmendra got married, and soon the couple had two daughters Esha Deol and Ahana Deol the former being an actress and the later being a dancer.
Awards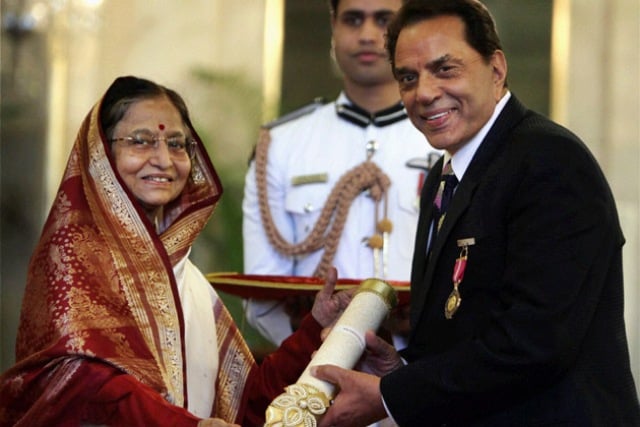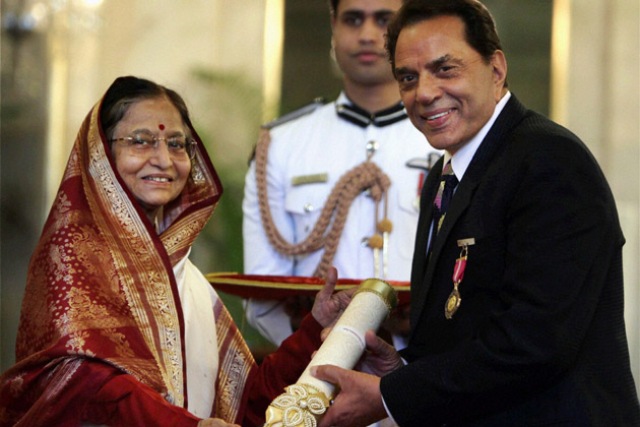 He was nominated four times for the Best Actor Award at Filmfare but could never manage to win it. He was honored with the Lifetime Achievement Award by Filmfare in the year 1997. In 2012, the Government of India also honored him with the third highest civilian award Padma Bhushan.
Production Company Vijayta Films
After getting great success in movies, he set up his own Production Company named Vijayta Films in 1983 and launched his elder son Sunny Deol in the movie "Betaab (1983)" and later "Ghayal (1990)".
Choreographer of The Song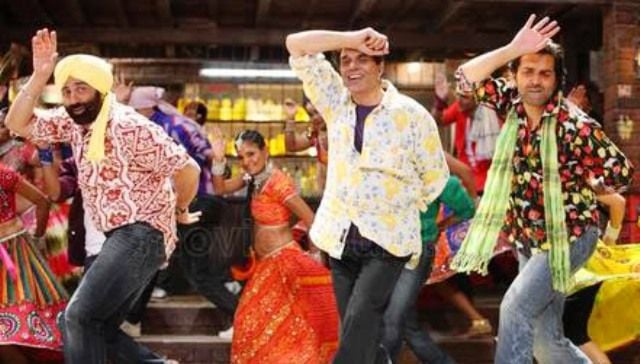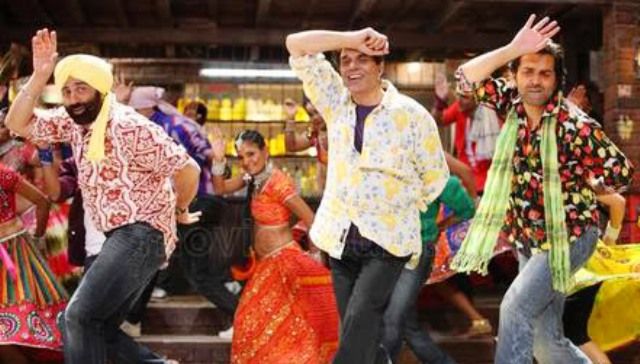 It was during the shoot of the song Main Jat Yamla Pagla Deewana for the film "Pratigya (1975)" when the choreographer was fed up training Dharmendra dance steps. It was at this time that the versatile actor decided to go on with his own natural unique styles od dancing.
Garam Dharam
In Bollywood, e is known as Garam Dharam for his gentleman looks and masculine body. He has been given nicknames such as Action King and He-Man.
Political Journey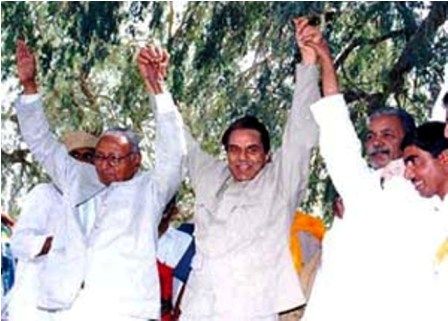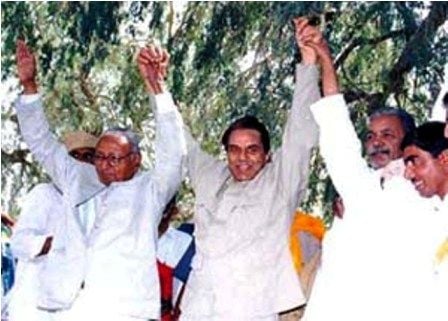 He contested for 14th Lok Sabha elections from Bikaner constituency in Rajasthan from the side of Bharatiya Janata Party and got elected for the same. He was elected as a Member of the Parliament in 2004.