India's Next Superstars (2018) Contestants | Eviction Details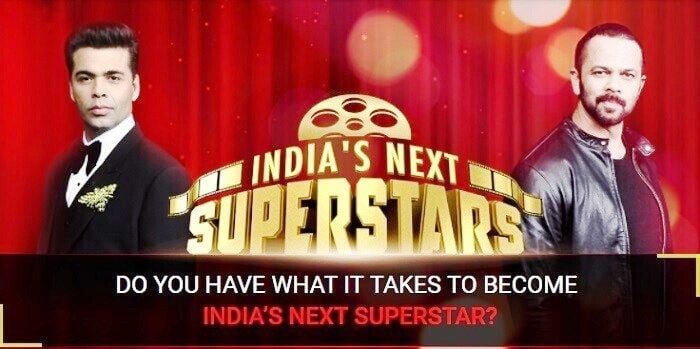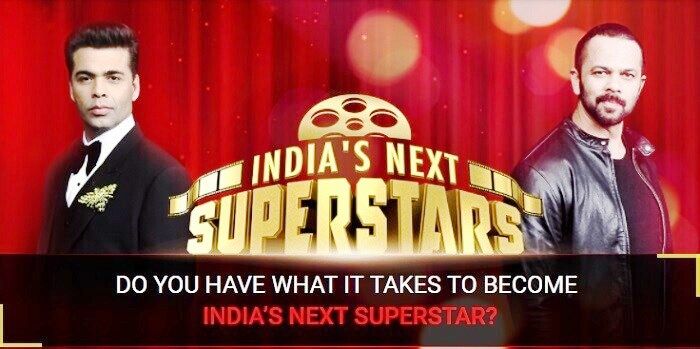 Turning into a Superstar is all about what you do—the ways in which you demonstrate yourself in front of the world. And, India's Next Superstars is an ideal platform for those who are full of positive productive activities and realistic acting abilities. It takes years to get an acting opportunity in Bollywood, but this platform can turn dreams of aspiring actors into reality in just few days as over here one gets a golden chance to perform in front of Bollywood giants like – Karan Johar and Rohit Shetty. Star Plus has made several reality shows to produce new talents, and this one is a talent hunt show for those who can act and dance.
The show is composed of 10 male and 10 female contestants who live together and everyday a new task is given to them to judge their acting abilities. At the end, 2 winners will get the luxury to sign a 3-film deal with Karan Johar's Dharma Productions house.
The show was aired on 13 January 2018, and since then some contestants get eliminated on a weekly basis, based on their performance.
Elimination Criteria: Unlike other reality shows, there is no public voting process in this show as the contestants get eliminated based on the scores given by the judges.
Here is the list of all the contestants who are nominated/eliminated/evicted from the show on a weekly basis.
Male Contestants
| Name | Occupation/Profession | Current Status |
| --- | --- | --- |
| | Actor, Choreographer | Finalist |
| | Actor | Eliminated (25 February 2018) |
| | Model | Winner |
| | Actor | Eliminated (1 April 2018) |
| | Actor, Model | Eliminated (18 February 2018) |
| | Actor, Model | Eliminated (4 February 2018) |
| | Actor | Eliminated (4 March 2018) |
| | Model, Businessman | Eliminated (21 January 2018) |
| | Actor | Eliminated (18 March 2018) |
| | Model | Eliminated (28 January 2018) |
| | Actor | Wildcard Entry (3 March 2018)- Finalist |
| | Actor | Wildcard Entry - Eliminated (11 March 2018) |
Female Contestants
| Name | Occupation/Profession | Current Status |
| --- | --- | --- |
| | Actress, Model | Eliminated (4 March 2018) |
| | Actress, Model | Eliminated (4 February 2018) |
| | Actress, Model | Eliminated (25 February 2018) |
| | Actress, Model | Eliminated (21 January 2018) |
| | Actress, Model | Eliminated (1 April 2018) |
| | Model | Finalist |
| | Actress, Model | Winner |
| | Model, Fashion stylist | Eliminated (18 February 2018) |
| | Actress, Model | Eliminated (28 January 2018) |
| | Model, Dancer | Special Mention Title- 2nd Winner |
| | Actress | Wildcard Entry - Eliminated (18 March 2018) |
| | Actress | Wildcard Entry - Eliminated (11 March 2018) |