Jayadev Galla Age, Wife, Children, Family, Biography & More
Quick Info→
Age: 57 Years
Hometown: Diguvamagham, Chittoor District, Andhra Pradesh
Wife: Padmavathi Ghattamaneni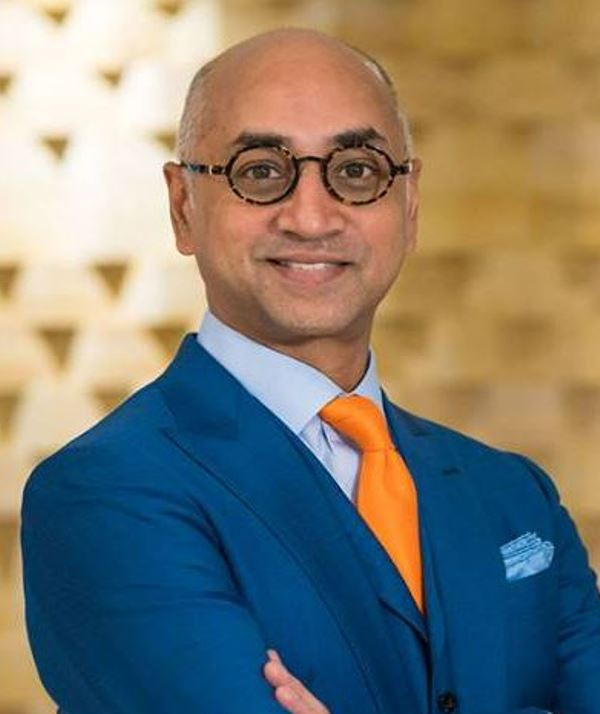 Bio/Wiki
Other name(s)
• Galla Jayadev
• Jay Galla
Profession
• Politician
• Businessman
Physical Stats & More
Height (approx.)
in centimeters- 180 cm
in meters- 1.80 m
in feet & inches- 5' 11"
Eye Colour
Black
Hair Colour
Salt & Pepper (half bald)
Politics
Political Party
TDM (Telugu Desam Party)

Political Journey
• In 2014, he joined Telugu Desam Party (TDM)
• On May 2014, he became a member of the Parliament
• On 1 September 2014, he became a member of the standing committee on commerce, the consultative committee, the ministry of power and ministry of new and renewable energy, the committee on private members bills and resolutions, and the tobacco board, ministry of commerce and industry.
• On 11 May 2016, he became a member of of the joint committee on the enforcement of security interest and recovery of debt laws and miscellaneous provision (amendment) bills.
• On 1 September 2017, he became a member of the standing committee on defence.
• In May 2019, he was re-elected as a member of the Parliament.
• On 13 September 2019, he became a member of the standing committee on internal affairs.
• On 9 October 2019, he became a member of the rules committee.
• On 13 September 2020, he became a member of the standing committee on human resource development and a member of the consultative committee of the ministry of housing and urban affairs.
• On 13 September 2021, he became a member of the standing committee on communications and information technology.
Awards
• Won the Best CEO Award in the auto ancillary category by Business Today in 2015

• Won Award for the Most Promising Company of the Year Award by CNBC at the IBLA (Indian Business Leadership Awards) in 2017
Personal Life
Date of Birth
24 March 1966 (Thursday)
Age (as of 2023)
57 Years
Birthplace
Diguvamagham, Chittoor District, Andhra Pradesh, India
Zodiac sign
Aries
Signature
Nationality
Indian
Hometown
Diguvamagham, Chittoor District, Andhra Pradesh
College/University
• Westmont High School in Westmont, Illinois, United States
• University of Illinois at Urbana–Champaign, United States
Educational Qualification
• Diploma from Westmont High School in Westmont, Illinois, United States
• BA in political science and economics at the University of Illinois at Urbana–Champaign, United States [1]

Amara Raja
Address
3-1-93/4, 6th Lane, Brindavan Gardens, Guntur-522006, Andhra Pradesh
Controversies
• Accused of Land Encroachment
In 2016, Guntupalli Padmaja filed a complaint against Jayadev Galla for her house at Brundavan Gardens in Guntur, Andhra Pradesh. She met N. Chandrababu Naidu, the then Chief Minister of Andhra Pradesh and told him that in 2013, she took a loan of Rs 2.30 crore by giving her house to the bank as security; in 2014, Jayadev Galla used her house during elections and later, started using the building as his residence-cum-office. According to her, Jayadev Galla pressurized the bank to put the building up for auction to recover the loan, since, she could not pay the EMIs. The actual price of the house was Rs 9 crores, but Jayadev Galla told the bank to set the base auction price at only Rs 2.80 crore. She requested the bank for giving her some more time to clear the loan, but reportedly, Jayadev Galla ordered the bank to proceed with the auction. He took part in the auction and being the highest bidder, he bought the house at Rs 3.09 crores. [2]

Deccan Chronicle
• Snatched Property from a Farmer
In 2021, a farmer of Diguvamagam village in Tavanampalli, Andhra Pradesh, Gopi Krishna, lodged a complaint against Jayadev and his family members including Galla Aruna Kumari, Galla Ramchandra Naidu, and Padmavathi Galla for snatching his property. According to Gopi, Jayadev Galla and his family members grabbed his farmland in Diguvamagam village, Tavanampalle mandal and used it, illegally, constructing buildings for the Rajanna trust, which is owned by Jayadev Galla and his family. After trying to solve the case through various forums, Gopi later moved the case to local court. The local court ordered the police to book cases against Jayadev Galla and his family members; however, Jayadev Galla and the management of the Rajanna trust did not respond over the issue. [3]

The Times of India
Relationships & More
Marital Status
Married
Marriage Date
26 June 1991
Family
Wife/Spouse
Padmavathi Ghattamaneni (director, producer, and politician)



Children
Son- Ashok Galla (actor)

Siddharth Galla (politician)

Daughter- None
Parents
Father- Galla Ramachandra Naidu (businessman)

Mother- Galla Aruna Kumari (politician)

Siblings
Brother- None
Sister- Ramadevi Gourineni (neurologist and sleep medicine specialist)

Other Relatives
• Maternal Grandfather- Paturi Rajagopala Naidu (freedom fighter and parliamentarian; died on 21 October 1997)

• Father-in-Law- Ghattamaneni Siva Rama Krishna Murthy (south Indian actor; died on 15 November 2022 due to cardiac arrest)

• Mother-in-Law- Vijaya Nirmala (Indian actress, director, and producer, who passed away after suffering a cardiac arrest on 26 June 2019)

• Brother-in-Law- Mahesh babu (actor)

Ramesh Babu (Indian actor and film producer; he passed away on 8 January 2022 after suffering from a prolonged liver infection)

Naresh Babu (actor, politician, and social activist)

• Sister-in-Law- Manjula Ghattamaneni (actress and producer)

Priyadarshini Ghattamaneni

Style Quotient
Car Collection
• Mahindra Tractor (1995)
• TAFE: Tractor (2003)
• Toyota Kirloskar: Innova (2014)

• Tata Ace (2017) [4]

MyNeta
Bike Collection
Royal Enfield (2015)
Money Factor
Assets/Properties
Movable Assets
• Cash: Rs. 2,55,623
• Bank Deposits: Rs. 48,43,20,700
• Bonds & Company Shares: Rs. 74,41,76,169
• LIC/Other Insurance Policies: Rs. 1,51,285
• Personal Loans: Rs. 18,20,90,630
• Motor Vehicles: Rs. 33,76,912

Immovable Assets
• Agricultural Land: Rs. 1,62,06,880
• Non-Agricultural Land: Rs. 13,23,62,196
• Commercial Buildings: Rs. 68,14,97,254
• Residential Buildings: Rs. 42,05,08,124

Note: The given estimates of movable and immovable assets are according to the year 2019. It excludes the assets owned by his wife and dependents (minor). [5]

MyNeta
Net Worth (approx.)
Rs. 246 crores (2019) [6]

MyNeta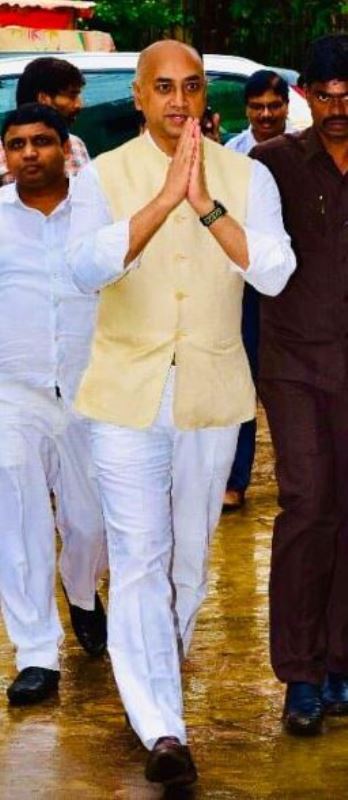 Some Lesser Known Facts About Jayadev Galla
Jayadev Galla is the vice chairman and managing director of Amara Raja Group of companies, an Indian multinational conglomerate company. He is a member of the 16th and 17th Lok Sabha of India and represents Lok Sabha from the Guntur constituency in Andhra Pradesh, India.
He moved to the USA for his studies at a young age and lived there for around 22 years.
When he was studying at the University of Illinois, he became a member of the 'Lambda Chi Alpha' fraternity in college.
After completing his studies, he worked as an international sales executive at GNB Battery Technologies in the United States.
In 1992, he returned to India from the United States and began to manage the sales and service network of his father's company Amara Raja. In 1992, he and his father started a joint venture between Amara Raja group and Johnson Controls International, a US-based conglomerate to initiate the battery division of Amara Raja group named Amara Raja Batteries Limited (ARBL).
Amaron, the battery brand of Amara Raja Batteries Limited, is one of the most popular lead acid battery manufacturing companies in India. It manufactures batteries for both industrial and automotive applications.
In 2003, he was appointed as the managing director of Amara Raja Batteries Limited, and later, he became the vice chairman of ARBL. In August 2013, he became the vice chairman of the Amara Raja Group of Companies.
In 2021, board members of ARBL decided to expand their business and invest in green technologies. They decided to set up a new "Energy SBU" (strategic business unit) incorporating lithium-ion batteries, energy storage systems, and EV chargers to capitalise on fast-evolving trends in the energy and mobility sectors. In an interview, he talked about this investment and said,


After a careful review of the global business opportunities, the company board has decided to future-proof our business by repositioning the firm as an energy and mobility player. The board believes that the company has to invest in a portfolio of businesses to maintain its technological and business leadership." [7]Moneycontrol
Before he started his own political career, he helped his mother by working as a political manager for his mother.
In 2012, he became an aspirant to contest an assembly by-election on a ticket of the Indian National Congress from the Tirupati constituency, but the party did not give him the ticket. [8]

Bihariprabha
According to sources, he is one of the richest politicians in India.
In 2014, he was the wealthiest candidate in Andhra Pradesh to contest the Lok Sabha elections.
Jayadev Galla has given more than 100 speeches in the Parliament of India about multiple issues of public interest.
In 2018, Jayadev Galla's speech on the no-trust motion against the NDA government became popular when he was allotted 13 minutes for the speech by the Lok Sabha Speaker, but gave a 16-minute speech in Lok Sabha. In his speech, he criticized the central government for not giving special status to the people of Andhra Pradesh and failing to fulfil its promises that were made under the AP Reorganisation Act. In his speech, he demanded an explanation from then Finance Minister Arun Jaitley and Prime Minister Narendra Modi, he said,


It is not a war between BJP and TDP. It's a dharma yudh. Today we are witnessing a war between promise and morality. The BJP president himself has decided to wage a war against the TDP. Uncertainty still continues in Andhra Pradesh and this government has put more challenges before us. The no-confidence motion was moved because of: Lack of trust, priority, and an unbiased approach towards Andhra Pradesh. you are singing a different tune, which the people of Andhra Pradesh are keenly observing. They would give a befitting reply in the upcoming polls. If the people of Andhra are cheated, the BJP will be also decimated in the state like the Congress. Mr PM, it's not a threat, it's a Shraap (curse)." [9]India Today
On 12 February 2019, he gave a parliamentary speech on the topic 'Need to provide Scheduled Caste status to Dalit Christians' in which he made a request to the government of India for granting SC status to Dalits, who converted their religion to Christianity and had been fighting for SC status since 1950. In his speech, he said,


Dalits who converted into Christianity have been fighting since 1950 when a Presidential Order absolved SC status to Dalits who have converted into a religion other than Hinduism. But, Dalits who have converted into other religions like Sikhism and Buddhism have been given SC status in 1956 and 1990 respectively through Constitution amendment and since then they have been enjoying the benefits at par with SCs. But, conspicuously. Government of India is not extending the same status to Dalits who have converted into Christians. I request Government of India to immediately amend Constitution and grant SC status to Dalits who converted to Christianity and other religions." [10]Lok Sabha

In 2020, he was arrested for protesting against the Tri-State bill. YS Jagan Mohan Reddy, the Chief Minister of Andhra Pradesh, introduced the Andhra Pradesh Decentralisation and Inclusive Development of All Regions Bill 2020, which proposed to make Visakhapatnam the executive capital, Amaravati the legislative capital, and Kurnool the judicial of Andhra Pradesh. This bill was not acceptable to the opposition political parties and many farmers. Hundreds of farmers and women from the Amaravati region broke out a widespread protest and 17 members of TDP including Jayadev Galla joined that protest. Jayadev Galla took to Twitter to criticise the ruling YSR Congress and urged Chief Minister Jagan Mohan Reddy to back out of his plan and tweeted,


I'm fighting for the future generations of Andhraites who will be burdened by the economic cost of running 3 capitals… for the Amaravati farmers who will be ruined for expecting the Government to meet their commitments." [11]NDTV

On 20 January 2022, Jayadev Galla was detained by the police during the protest in Amaravati in Andhra Pradesh. On 21 January 2020, he was arrested and charged with non-bailable cases; he was jailed till 31 January 2020. [12]NDTV In an interview, he talked about how the police manhandled him and dragged him, he said,

I went to the Assembly along with farmers to protest the decision of the State Government to move the Capital out of Amaravati. The police not only stopped me from going towards the Assembly, but punched me and abused me. The wounds and bruises are still on my shoulders." [13]The Hindu
The current Govt has made it a practice of disregarding court's orders. Now Police have also joined them and continue to impose #Section144, even after #SupremeCourt's ruling that it cannot be used to curb legitimate dissent & deny #people the right to protest. #SaveAmaravathi pic.twitter.com/LN8Co3aKGU

— Jay Galla (@JayGalla) January 20, 2020