Love Story of Atal Bihari Vajpayee & Rajkumari Kaul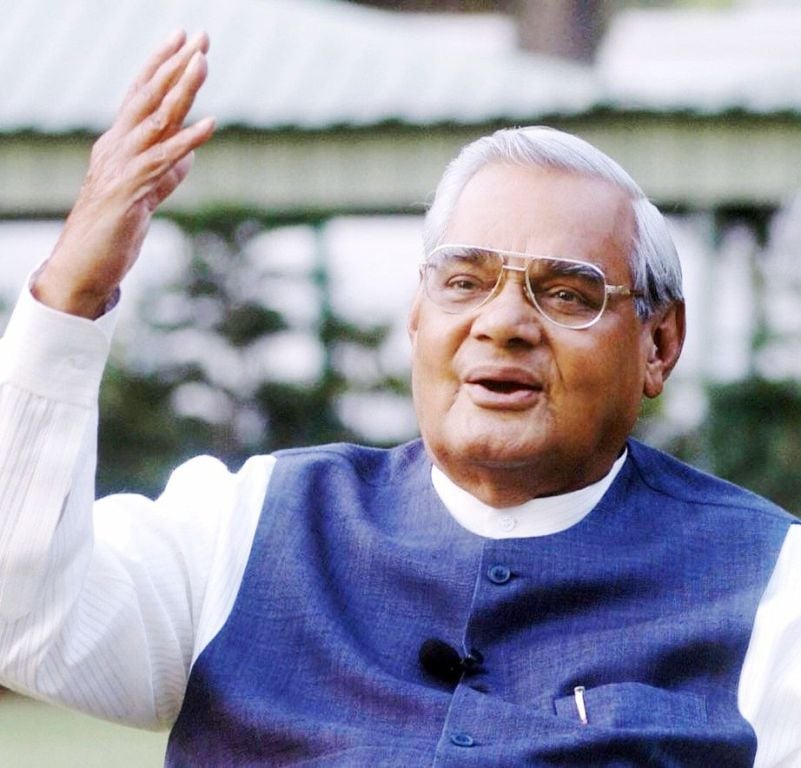 You must have heard about the scintillating love stories of Bollywood and Hollywood celebrities time and again, but love stories in the political arena and when it's about one of the most beloved politicians in India i.e., Atal Bihari Vajpayee, then it's worth knowing.
As he remained unmarried throughout his life, there has always been a perception that he never had any lady in his life, but it's a myth. He had a filmy love story that started way back in his college days in the mid-1940s when he was doing his graduation at the Maharani Laxmi Bai Government College of Excellence, Gwalior (earlier known as Victoria College). Over there, he met the very beautiful, Rajkumari Kaul, who belonged to one of the most renowned dynastic families. It was love at first sight for Atal Ji who somehow took the courage to write a love letter to Rajkumari via a library book, but he didn't get the reply. That doesn't mean that Rajkumari didn't reply; as she did reply but unfortunately it was left in a library book that didn't reach to Atal Ji. Due to this misunderstanding, Atal Ji thought that she wasn't interested in him and he moved on.
Rajkumari wanted to marry Atal Ji and what favoured their chances was the fact that they belonged to the same caste of Brahmin, but what made it difficult was the fact that Rajkumari belonged to a rich and elite family with a dynastic background, whereas, Atal Ji belonged to a middle-class family, which was enough reason for her parents to disagree upon their marriage. Rajkumari, like an ideal obedient daughter, chose her family over her love. After the 1947 riots, her family took her to Delhi, and later, she got married to a Delhi based professor, Brij Narain Kaul in Gwalior, whereas, Atal Ji remained unmarried.
As it's often said, true love never dies, they again met in the mid-1960s in Delhi when Atal Ji had become a Jana Sangh leader and a Rajya Sabha MP, and Rajkumari was leading a family life with her husband who was working as a Philosophy professor at Delhi University's Ramjas College.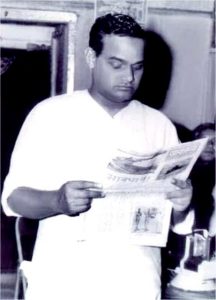 Atal Ji frequently used to visit her house at Ramjas College's warden's quarters, where they were often joined by the hostel students for an evening treat and thereafter, Atal Ji started staying with the Kaul Family at their house. In the late-1970s, when Atal Ji was an External Affairs Minister in Morarji Desai's Janata Government, Rajkumari, her husband, and their two daughters, started staying at Atal Ji's Lutyen's residence in Delhi. Atal Ji's staying with the Kaul Family was criticised in the political circles but to a small extent. According to reports, over there, she used to work as an unofficial secretary who used to receive his calls. According to some sources, Namita Bhattacharya, the foster daughter of Atal Ji is considered as the alleged daughter of Atal Ji and Rajkumari Kaul.
Though Rajkumari died 4 years before (in 2014) Atal Ji's death in 2018, throughout their lives, they never gave their relationship a name.
To view the videographic representation of Atal Bihari Vajpayee's journey Click Here