List of Top 10 Honest Politicians in India
Over the course of its splendid history, India has been led by some charismatic leaders who have served as an inspiration for all of us. Since its independence, India has witnessed a diminishing bond of trust between its people and the politicians. However, in a system where politics has become synonymous with corruption & inefficiency, there are some political figures who have maintained their integrity while fighting all the odds. Although there are many such leaders who have set a benchmark with their modesty and uprightness, here in this article, we will discuss only the top 10 of them, who, despite having massive political influence, never bothered to accumulate wealth, since India's independence.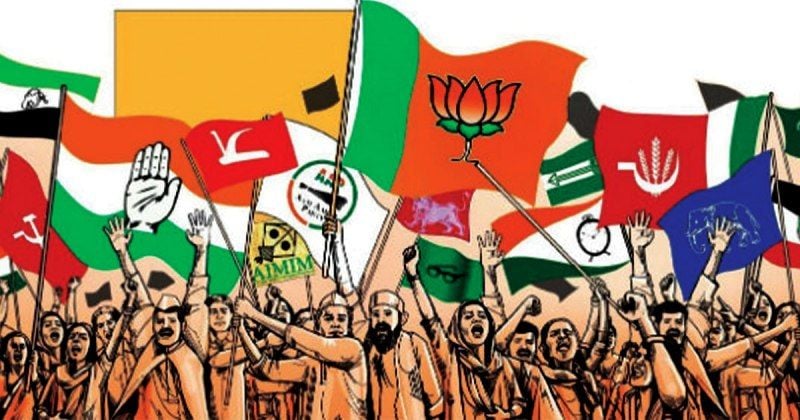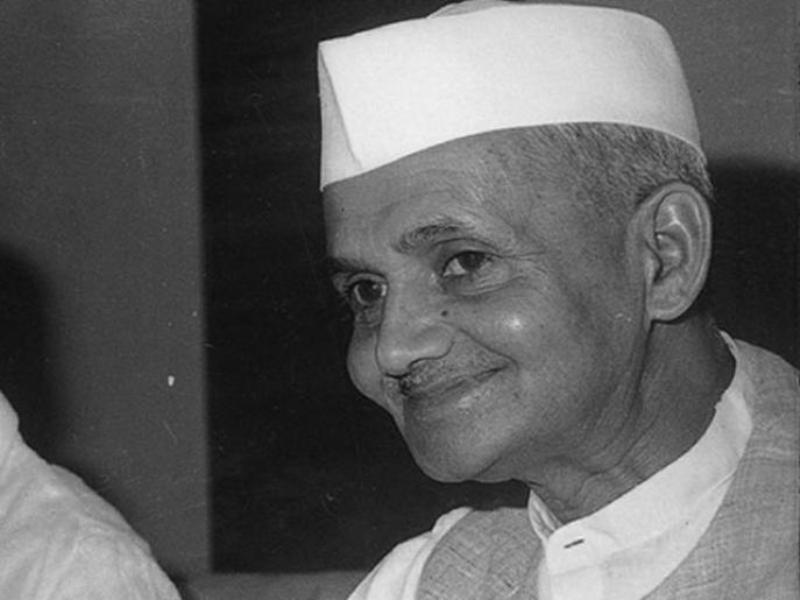 Imagine a politician who had to take a loan of Rs. 5,000 in 1964 to buy a Fiat car costing Rs. 12,000, who had been a Cabinet minister for years, and was actually the Prime Minister! Well, it's rare to find that kind of politician in the present scenario, but the second Prime Minister of India, Lal Bahadur Shastri was one such politician who once walked this living planet. From leading the country during the Indo-Pakistan War of 1965 to giving the slogan of "Jai Jawan Jai Kisan," Lal Bahadur Shastri was, indeed, a symbol of honesty and uprightness in the Indian political arena.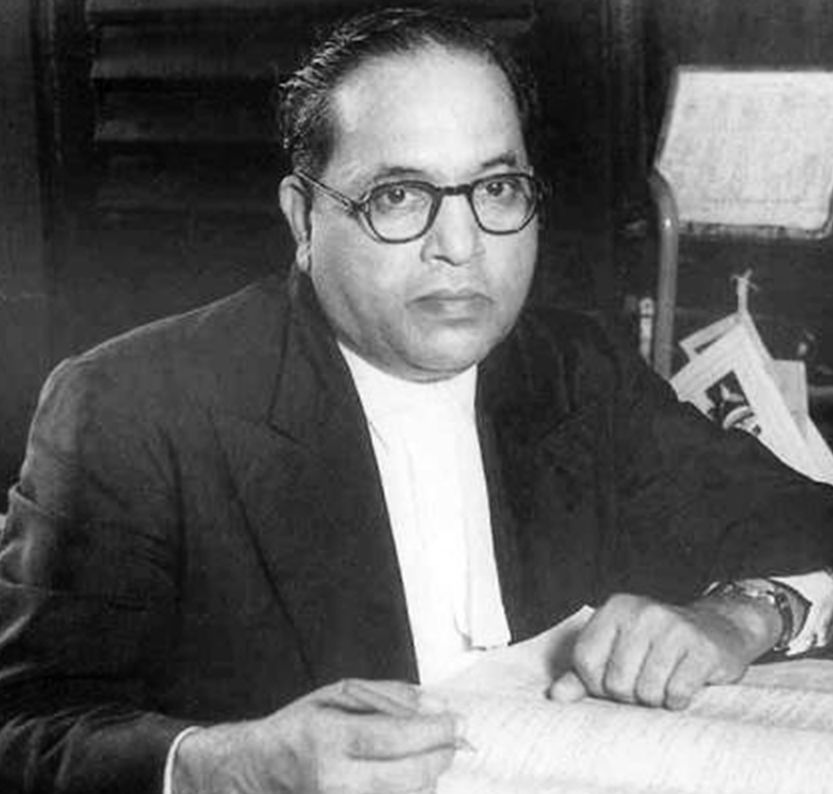 Often called Babasaheb, B. R. Ambedkar was, besides being a politician, an Indian jurist, economist, and social reformer who extensively campaigned against social discrimination towards the untouchables (Dalits) and inspired the Dalit Buddhist movement. It's hard to believe that the person who was independent India's first law and justice minister and the architect of the Constitution of India, had never faced any corruption charge throughout his political career. Besides having powerful posts, he never got himself indulged in frugal politics and always worked towards the welfare of society. From standing for the right to equal property of daughters to supporting the rights of women and labour, B. R. Ambedkar is, in fact, a perfect idol for the current breed of politicians.
3. E. M. S. Namboodiripad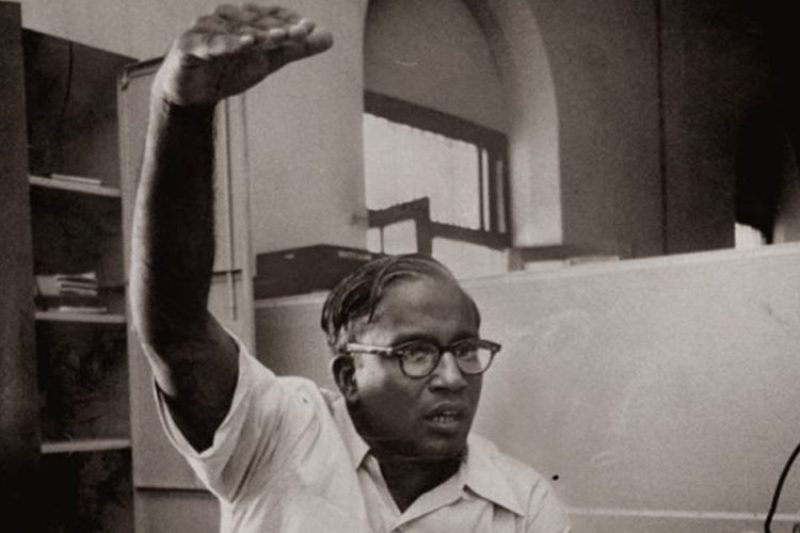 Although there's little left of the Left in present-day Indian politics, once, it was blooming under the leadership of EMS Namboodiripad, the communist CM who laid the foundation of the 'Kerala Model.' His social attributes of selflessness and intellectual honesty can be smelled from the fact that even after being born into an aristocratic upper-caste Brahmin family, by the age of 13, he had joined a local community dedicated to the welfare of lower castes and fighting orthodoxy in the area. A lot of what Kerala boasts today, like India's highest literacy rate, low infant mortality rate, high life expectancy, and best sex ratio, can be traced in part to Namboodiripad's short tenure of 28 months as the state's first chief minister.
4. Jayaprakash Narayan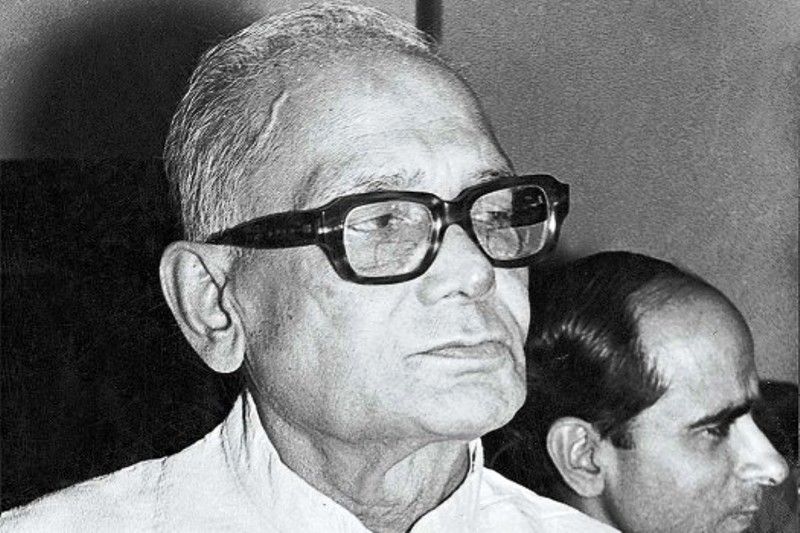 When it comes to politicians who actually used their profession for the welfare of society; without getting themselves involved in pitty politics based on vote-bank and siphoning public's money, the name of Jayaprakash Narayan suddenly pops out in the picture. Popularly referred to as JP or Lok Nayak, Jayaprakash Narayan dedicated his entire life to social work. The "Hero of Quit India Movement" is best remembered for leading the mid-1970s opposition against Prime Minister Indira Gandhi, for whose overthrow he had called for a "total revolution."
5. Gulzarilal Nanda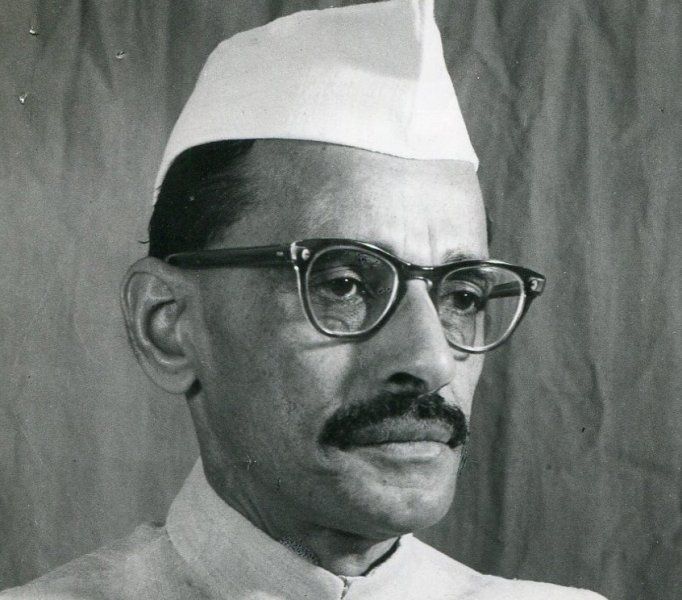 A testimony to Gulzarilal Nanda's frugal and honest life dedicated to the country is that when he died in Ahmedabad on 15 January 1998, his family needed just one bag to pack all his personal belongings. A five-time MP, Mr. Nanda had no property in his name at the time of his death. Even after being the interim Prime Minister of India on two occasions, he never allowed politics to influence his family life and he never allowed his family to use his official vehicle.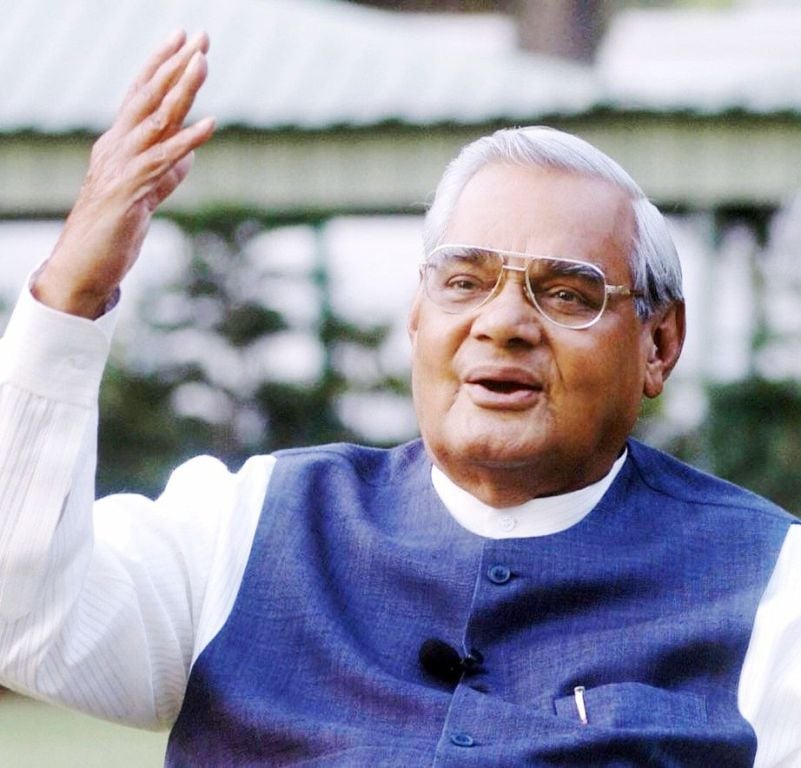 Often termed as the most popular politician in India, Atal Bihari Vajpayee was a multi-faceted genius, an outstanding parliamentarian, a successful prime minister, a poet, an orator par excellence, and above all, a gentle and lovable human being. He was an institution in himself. A three-time Prime Minister of India, Mr. Vajpayee had always kept himself away from pitty politics, which can be derived from his famous address to the parliament after his government lost the vote of confidence in 1996 in which Mr. Vajpayee exhorted,
Country is a temple and we are all its priests. We must sacrifice our lives at the altar of the national god. These power games will go on. Governments come and governments go. Parties appear and disappear. But this country should remain and its democracy should remain eternally."
A man of emotions, Vajpayee practised humility and honesty as his quintessential personal self. In one poem, he prays to god: "Hey Prabhu! Mujhe itni unchai bhi mat dena, ki auron ko chu na sakun."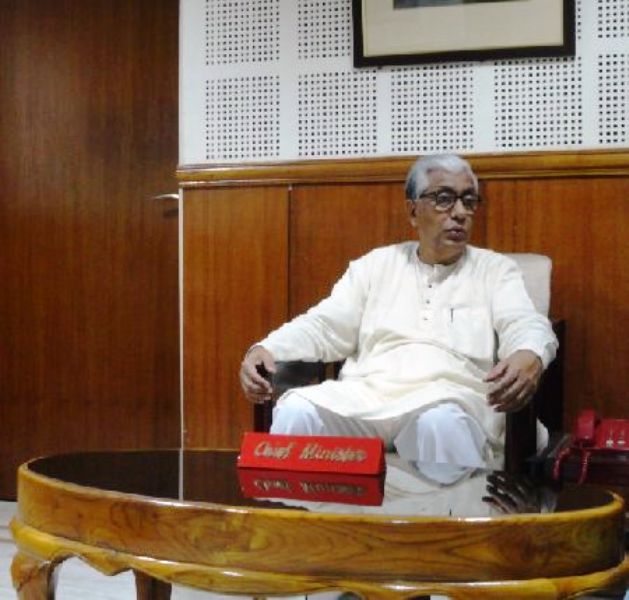 Manik Sarkar is perhaps the most honest politician among the current breed of politicians. Hailed by even his bitterest rivals for being impeccably honest, former Tripura CM Manik Sarkar doesn't even own a house or land. He doesn't carry a cell phone and has never filed a tax return. With only Rs. 2,410 in his bank account (as in March 2018), he lives in a two-room flat in the CPI (M) party headquarters. After becoming the Chief Minister of Tripura for the first time in 1998, he eventually became the longest-serving CM of the state. Moreover, he used to donate his salary to the party and would get Rs. 5,000 from the party as a subsistence allowance. Even during his tenure as the Chief Minister of Tripura, he could often be spotted strolling down the local streets; buying vegetables from the street vendors and accompanying his wife on a rickshaw. In an interview, Sarkar said,
My expenses are a small pot of snuff and a cigarette a day."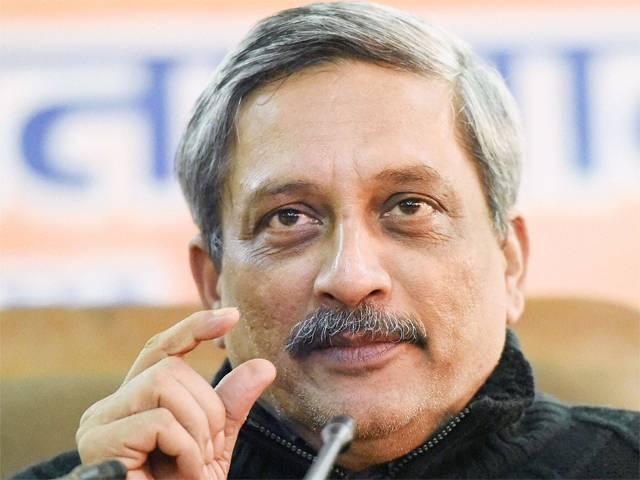 Politicians cutting across parties remember Manohar Parrikar as the epitome of integrity. The four-time Goa Chief Minister and former Defence Minister, Mr. Parrikar was one of the most down-to-earth, unassuming leaders who had no airs about him despite being an IITian, a rare breed in Indian politics. He went about his work till the end when he lost a long battle with pancreatic cancer on 17 March 2019. Mr. Parrikar led a simple life and even faced criticism from some quarters for inspecting a guard of honour in chappals. He would avoid fancy official vehicles and carry his own bag. In Goa, he would mingle with the common folk in public places without any fuss.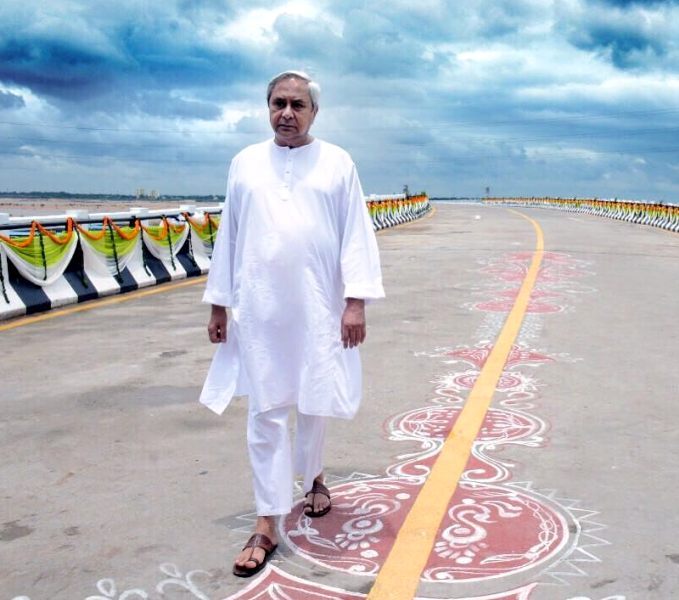 The adjectives like simplicity, humility, and honesty are, in fact, synonyms for the president of the Biju Janata Dal, Naveen Patnaik. His no-frills lifestyle and reputation of honesty has contributed considerably to his long-lasting popularity amongst Odias; making him one of the longest-serving chief ministers of any Indian state, holding the post for almost two decades, and only the third Indian Chief Minister after Pawan Chamling and Jyoti Basu to win five consecutive terms as Chief Minister of an Indian state.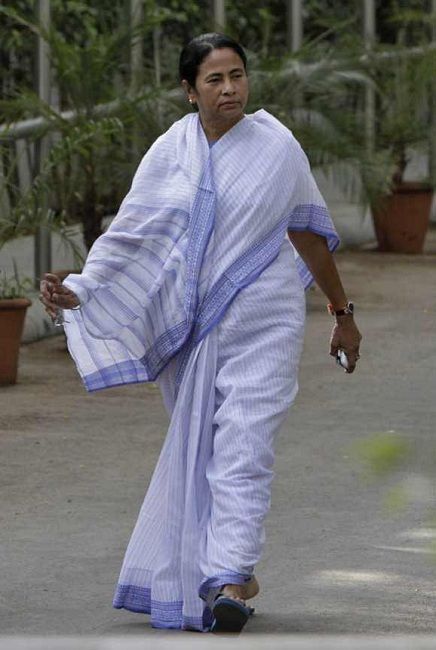 Mamata Banerjee has carved a niche for herself on the stage of politics in India. A woman who's plebian in every way possible, she hasn't received a classy upbringing. Her father couldn't send her to an English-medium school who later died due to a lack of medical treatment when Mamata was 17. During her college days, when the uninhibited Mamata Banerjee jumped up on the bonnet of Jaiprakash Narayan's car, she was never going to be a woman who'd spend money on clothes, cosmetics, and jewellery. Throughout her political career, Miss Banerjee has maintained a publicly austere lifestyle; dressing in simple traditional Bengali sarees and avoiding luxuries.