Love Story Of Sushmita Sen & Rohman Shawl
Yet another love story is on the cards in 2018! Yes! We are definitely talking about the former Miss Universe Sushmita Sen and her 'love,' Rohman Shawl. Ever since they have been spotted at the Mumbai airport together, they have been the talk of the town. The couple has been spotted together at parties, fashion shows, airports, and even Taj Mahal! Their strong bond is visible through their chemistry; and their love for each other is soaring as is seen on their Instagram feed.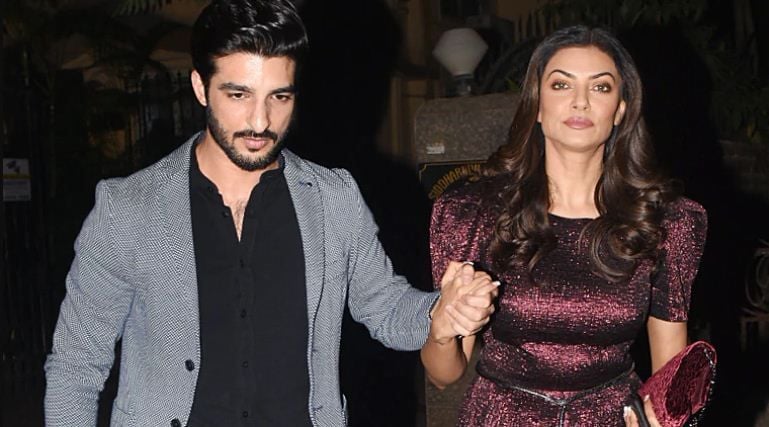 Sushmita Sen, an actress and former Miss Universe, turned 43 on 19 November 2018. The versatile actress is known for her performances in the Hindi, Bengali, and Tamil films. A businesswoman, a single mother of two daughters, and the first Indian to clinch the Miss Universe title, Sen has been an inspiration for thousands of women out there.
Sushmita Sen has had many link-ups and affairs in the past. Unfortunately, none of her affairs have lasted for long. However, she has always maintained good terms with her partners, post-break-up. Reportedly, Sushmita had just broken up with restaurateur Ritik Bhasin when she met Rohman Shawl.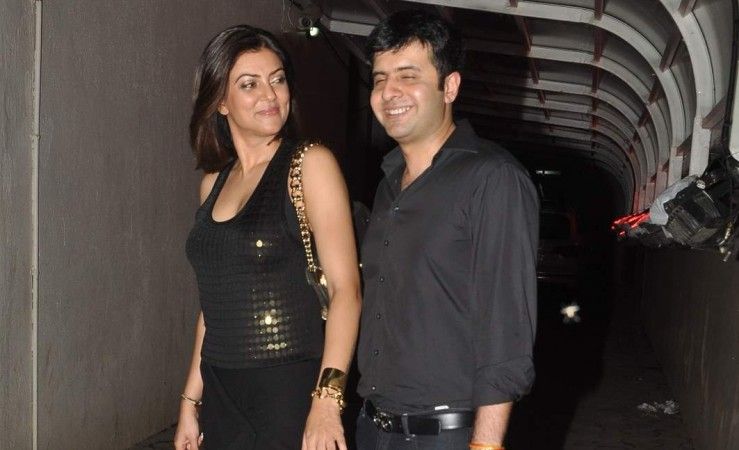 Sushmita Sen and Rohman Shawl first caught the eye of the public with an Instagram post of a workout. Since then, the rumour mills have been working overnight, and there are even speculations about the couple tying the nuptial knot in 2019.
Apparently, Sushmita and Rohman met at a fashion show, and they connected instantly. Since the actress has already been a successful model and Rohman has been modelling for quite some time now, it seems that the pair was destined to meet each other at a fashion event. Rohman has modelled for popular Indian designers including Sabyasachi Mukherjee, Manish Malhotra, and Shantanu & Nikhil.
Sushmita Sen was the showstopper for Neeta Lulla at the August 2018 Mumbai Fashion Week. Things might take a spicier turn here because Rohman Shawl was sitting in the front row with Sen's daughters. If you don't believe us, take a look;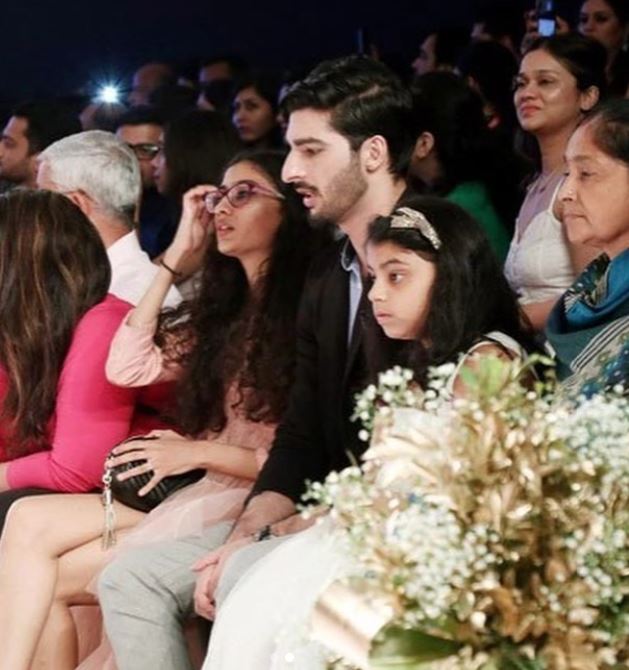 The couple moved forward on their relationship front when they visited the symbol of love, Taj Mahal. They even shared a picture of each other; sitting in front of Taj Mahal. Also, Sushmita put a post on her Instagram with the caption 'romance returns!!!' This further ignited the fire of speculations surrounding their relationship. However, neither of them said anything.
Sushmita Sen's fans also noticed that when she was on a vacation in Goa, the actress took to Instagram to share the scenic beauty of the place. Sushmita shared a story with a caption, "Your's truly clicked by her's truly." This might be a bit unexpected for you but Rohman Shawl was also in Goa that time, and even shared a picture of the resort where he was staying.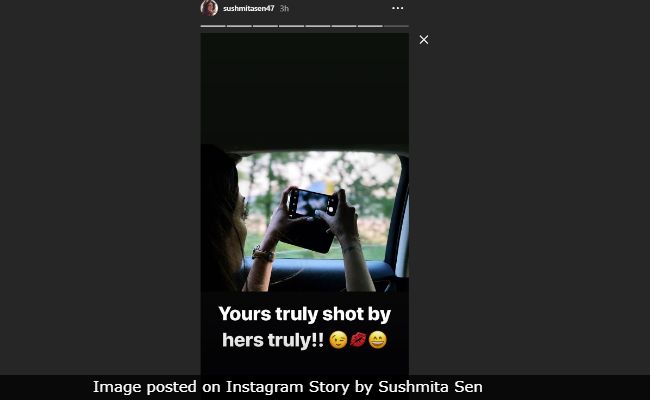 Sushmita and Rohman attended Shilpa Shetty's Diwali bash together. The rumoured couple was seen holding hands and posing for the paparazzi. What's even more interesting is that they were both seen wearing color-coordinated outfits!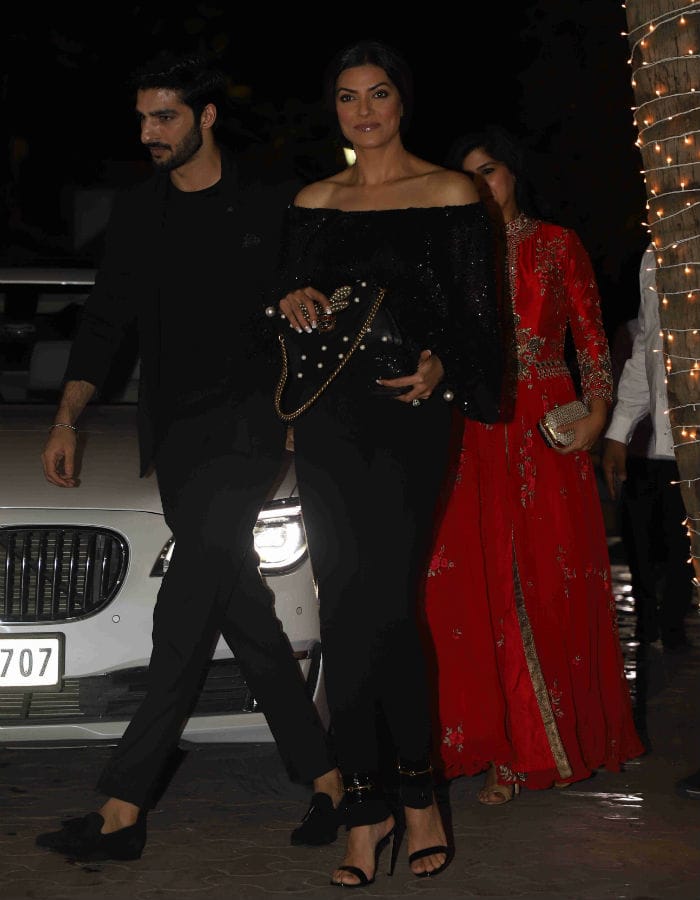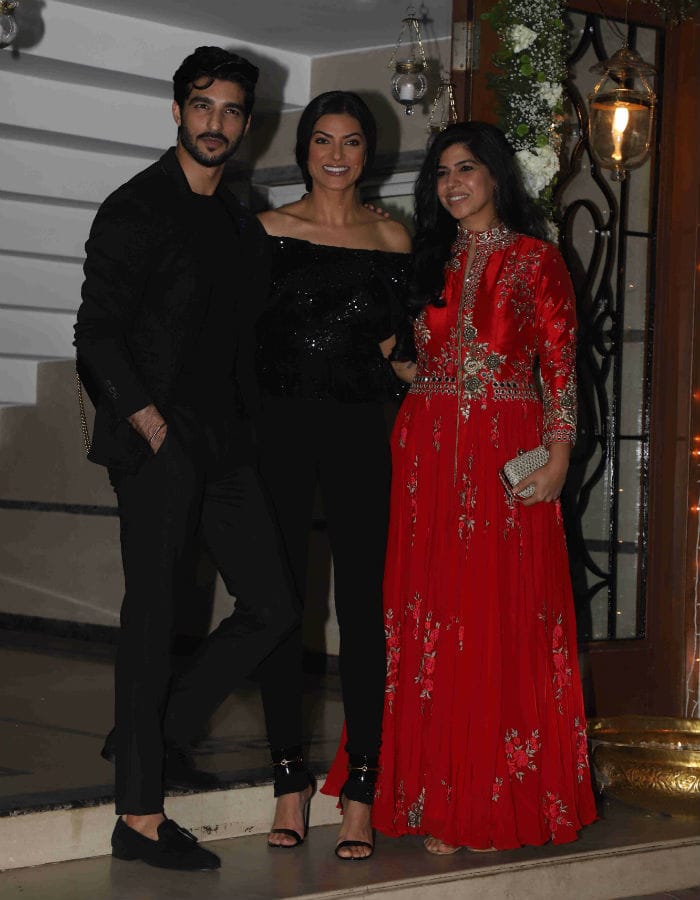 Sushmita Sen even put up her picture in the arms of her 'love' along with her daughters. She has been uploading her pictures with Rohman Shawl quite frequently; further adding the fuel to the fire of their romance.
Just like any other lovebirds, this couple has also been professing their love for each other on the social media. On the occasion of Sushmita's 43rd birthday, the couple opened up about their feelings for each other; putting an end to all sorts of speculations revolving around their relationship. Rohman wished his 'Jaan,' happy birthday with a heartfelt post. Here, take a look:
Sushmita reposted the same pic and did not forget to mention, "(I love you moreeeee my jaan) yours, Birthday Girl!!! #myfirstrepost."
What's more surprising is that Rohman Shawl even shaved off his stubble only because his 'love' wanted him to. He shared an Instagram story and wrote, "#Sushhhh. She wanted it clean, she got it!!"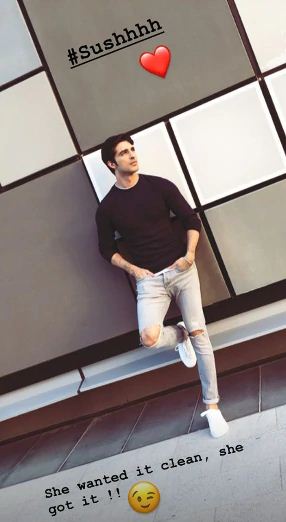 The couple is expected to exchange the vows in Winter 2019. However, Sushmita Sen clarified the same through an Instagram post and mentioned that marriage was not yet on the cards. Whatever it is, we hope the best for the couple.