MrBeast Height, Age, Girlfriend, Family, Biography & More
Quick Info→
Marital Status: Unmarried
Girlfriend: Maddy Spidell
Age: 25 Years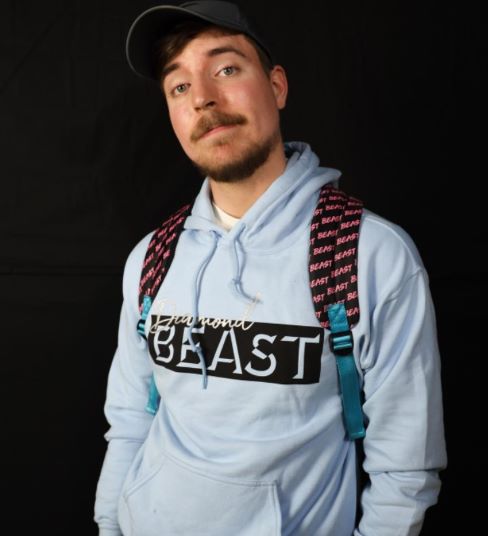 Bio/Wiki
Real name
Jimmy Donaldson [1]

Business Insider
Profession(s)
• YouTuber
• Businessman
• Philanthropist
Known for
Making the headlines after Elon Musk promised MrBeast in a Twitter conversation that Musk would handover Twitter to MrBeast if Musk dies under mysterious circumstances
Physical Stats & More
Height (approx.)
in centimeters- 182 cm
in meters- 1.82 m
in feet & inches- 6'
Eye Colour
Grey
Hair Colour
Light Brown
Physical Transformation
In June 2023, he shared before-an-after images on Twitter of his physical transformation. According to the YouTuber, he started walking 12,500 steps a day and lifting weights to get back in shape after he realized he was overweight.

Career
YouTube Channels
• MrBeast
• Beast Philanthropy
• MrBeast Gaming
• MrBeast Shorts
• Beast Reacts
• MrBeast 2
• MrBeast en español
• Beast Reacts en español
• MrBeast На Русском
• MrBeast Brasil
• MrBeast Gaming en español
• MrBeast en Français
• MrBeast Gaming Brasil
• MrBeast हिन्दी
Awards
• 2019: Won the 9th Streamy Awards for Breakout Creator
• 2019: Nominated for 9th Streamy Awards for Ensemble Cast and Creator of the Year
• 2020: Won the 12th Annual Shorty Awards for the YouTuber of the Year, won the 10th Streamy Awards for Creator of the Year, Live Special, Social Good: Creator, and Social Good: Nonprofit or NGO
• 2021: Nominated for Kids' Choice Awards for Favorite Male Social Star
• 2021: Won the 11th Streamy Awards for Creator of the Year
• 2022: Won the Kids' Choice Awards for Favorite Male Creator
Personal Life
Date of Birth
7 May 1998 (Thursday)
Age (as of 2023)
25 Years
Birthplace
Wichita, Kansas, U.S.
Zodiac sign
Taurus
Nationality
American
Hometown
Greenville, North Carolina
School
Greenville Christian Academy, Greenville, North Carolina
College/University
• Greenville Christian Academy, Greenville, North Carolina
• East Carolina University
Educational Qualification(s)
• 2016: Graduated from Greenville Christian Academy, Greenville, North Carolina [2]

SCMP Magazine
• Later, he briefly attended East Carolina University and dropped out. [3]

Business Insider
Controversies [4]

Style Magazine
• MrBeast was accused of distributing fake money online in November 2019 after critics found out that the prizes he was distributing did not have legal tender.

• He is often blamed by his employees for misbehaviour at workplace.

• In August 2023, the ghost kitchen company Virtual Dining Concepts (VDC) sued MrBeast over alleged breach of contract and intentional tortious interference related to his virtual restaurant chain, MrBeast Burger, claiming damages over $100 million. This lawsuit was a response to MrBeast's legal action against VDC and its parent company in July 2023, when he sought to end the deal for his restaurant chain, claiming that the poor quality of the burgers, described as "disgusting," "revolting," and "inedible," had harmed his reputation. [5]

The Verge
Relationships & More
Marital Status
Unmarried
Affairs/Girlfriends
Maddy Spidell

Family
Wife/Spouse
N/A
Parents
Names Not Known

Siblings
Brother- CJ Donaldson

Style Quotient
Car Collection
MrBeast owns a Lamborghini.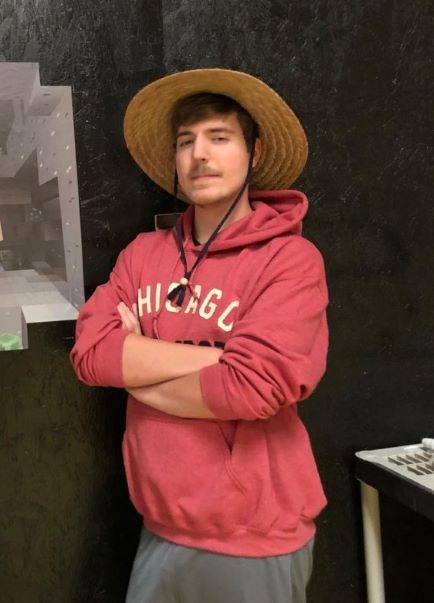 Some Lesser Known Facts About MrBeast
Jimmy Donaldson, popularly known as MrBeast, is an American YouTuber, businessman, and philanthropist. His videos' genre mainly includes comedy, entertainment, vlogs, gaming, and expensive stunts. In 2012, he started posting videos on YouTube when he was thirteen years old under the YouTube handle "MrBeast6000." In 2017, Jimmy Donaldson came into the limelight when his video "Counting to 100,000" received more than ten thousand views in just a few days. Ever since, his videos have become popular with more than ten million views soon after their uploads. Gradually, Jimmy Donaldson diversified the content of his videos, which include challenge and donation videos with rewards of thousands of dollars. Some of his videos include difficult tasks or survival challenges, and some videos are vlogs. As his business grew, he hired four of his childhood friends in his venture, and as of 2022, Jimmy Donaldson had a team of sixty people. Till April 2022, the YouTube channel of MrBeast earned over 94 million subscribers, and this channel is popular with the name "MrBeast." With the passage of time, Jimmy Donaldson started several other YouTube channels such as Beast Reacts, MrBeast Gaming, MrBeast Shorts, and a philanthropy channel. In 2020, he was one of the highest-paid YouTubers in the top ten across the globe. Jimmy Donaldson is the founder of the MrBeast Burger and Feastables, and a co-creator of Team Trees and the Team Seas.
At the beginning of his career, when Jimmy Donaldson was thirteen years old in 2012, he himself made a few appearances in the videos that he uploaded on his channel "MrBeast6000," which created the content such as Minecraft and Call of Duty: Black Ops 2, the videos that estimated the wealth of other YouTubers, some videos were related to the tips for the budding YouTube creators, and some included commentary on YouTube drama. In 2013, Jimmy Donaldson's Youtube channel "That-dude" had only 240 subscribers.
In 2015 and 2016, Jimmy Donaldson came into prominence when his series of videos named "worst intros" gained popularity on YouTube, and in these videos, Jimmy Donaldson poked fun while introducing the other YouTubers. These videos grew his subscribers level to around 30,000 in the mid of 2016. During the same year, he quit his college studies at East Carolina University to pursue a full-time career in YouTube videos. However, Jimmy Donaldson's decision was disapproved by his mother after which he left his home. With time, the subscribers of his channel grew, and he hired four of his childhood friends named Chris Tyson, Chandler Hallow, Garrett Ronalds, and Jake Franklin to help him in operating his YouTube work. Soon, these four people started appearing on his channel. Later, they together began collecting the statistics of their successful videos to predict the channel's recommendation system.
In January 2017, a 24-hour long video titled 'counting to 100,000' was uploaded by him on Youtube, and it took forty hours for him to shoot the stunts for his video. In February 2017, Jimmy Donaldson uploaded another video "Counting to 200,000 (Road to a Mil)," which, according to Jimmy Donaldson, took fifty-five hours to shoot. This video exceeded the upload limit on YouTube. Some stunts in his videos that gave him popularity during this time were attempting to break glass using a hundred megaphones, watching paint dry for an hour, attempting to stay underwater for 24 hours, and an unsuccessful attempt to spin a fidget spinner for a day.
In 2018, Jimmy Donaldson gave $1 million to the charity that he earned through his YouTube videos. In the same year, he received the title of "YouTube's biggest philanthropist." In 2018, during a PewDiePie vs T-Series competition, Donaldson purchased billboards and several television and radio advertisements so that he could help PewDiePie to attract more subscribers than T-Series. This competition was organised to become the most-subscribed channel on YouTube.
In 2018, 'The Atlantic' newspaper published the old and deleted Tweets of Jimmy Donaldson in their editions. [6]

Style Magazine According to the newspaper,


He uses homophobic slurs and the idea of being gay as a punchline for jokes."

During this time, the bio of his Twitter handle read,

Just because I'm gai doesn't mean I'm gay."

Matt Turner, an editor for Jimmy Donaldson, claimed in an interview with The New York Times in May 2021 that Donaldson used to call him a retard at the workplace almost daily. Turner further added that he was not given any credit for his work. In 2018, Turner posted a video in which he blamed Jimmy Donaldson for misbehaviour at the workplace. [7]

Insider Matt Turner stated,


He was "yelled at, bullied, called mentally retarded and replaceable by MrBeast every single day."

The Twitter thread of this video was later removed. In this thread, Turner was alleging,

Donaldson deleted a project file for a video he was editing for him because a compilation of clips of his philanthropy did not equal the $500,000 figure mentioned in the title of the video."
In 2018, one of his employees named Nate Anderson quit the job after working with Jimmy Donaldson for a week. The reason Anderson stated,


Unreasonable demands and called Donaldson a perfectionist.

Later, Anderson released a video in which he described his working experience with Jimmy Donaldson. Reportedly, Anderson received several death threats and hate comments from Jimmy Donaldson's fans after putting such allegations on Donaldson. In another case, the nine employees of Donaldson blamed him for workplace misbehaviour. In a conversation with a media house, these employees stated,

While Donaldson was sometimes generous, his demeanour would change when cameras were off of him. A difficult work environment while working under him."
Reportedly, Jimmy Donaldson is suffering from Crohn's disease, a chronic inflammatory bowel disease.
In June 2019, he announced on various social media platforms that he was dating Maddy Spidell. According to Maddy Spidell, she is not dating Jimmy Donaldson for money. In a conversation with a media house, she stated,


I don't want mr beast for his money, just want a bf with good taste in anime who can make me laugh."
In 2019, in Los Angeles, Jimmy Donaldson organised a real-life battle royale competition in collaboration with Apex Legends and announced the prize money of $200,000 to the winner.
On 25 October 2019, Jimmy Donaldson, along with Mark Rober, a former NASA engineer and YouTuber, organised a challenge titled "Team Trees" for raising money on YouTube. The monetary goal of this project was to raise $20 million for the Arbor Day Foundation by planting trees not later than December 2022. Soon, the other renowned YouTubers such as Rhett & Link, Marshmello, iJustine, Marques Brownlee, The Slow Mo Guys, Ninja, Simone Giertz, Jacksepticeye, and Smarter Every Day got attracted to the idea. In October 2019, the plantation of trees began in several national parks in the United States. In December 2019, the organisers collected up to $20,000,000. Several noted corporate executives like Jack Dorsey, Susan Wojcicki, Elon Musk, and Tobias Lütke donated to the cause. It received contributions from well-known companies such as Discovery, Verizon, and Plants vs. Zombies. Over $23.7 million in donations were received by the organisers as of April 2022.

On 23 November 2019, Jimmy Donaldson uploaded a video titled "I Opened A FREE BANK," and he was accused of using counterfeit money. Later, he explained,


I used fake money to mitigate the potential safety and security risks caused by a rush of people clamouring to get the free money, and claimed that he exchanged the counterfeit bills for a reality check for everyone afterwards."
In November and December 2019, Jimmy Donaldson uploaded a series of videos, which garnered over 200 million views, and the winner of the game (Mark) won $1,000,000. In this game, 16 contestants participated who showed their endurance by not taking their hands off an object or tried not to leave a location. The winner of the game was declared after 36 hours. The winner of the challenge, Mark, said,


he was able to replace his car and house."
In April 2020, Jimmy Donaldson shoot a rock, paper, scissors competition video consisting of 32 influencers. This game had a prize amount of $250,000, and this video became YouTube's most-watched live original event video in April 2020. In October 2020, Donaldson was the host of another video featuring 24 competitors with a prize of $300,000.
In June 2020, Jimmy Donaldson started a game app titled "Finger on the App" in partnership with Brooklyn-based art collective MSCHF. In this game app, the players were supposed to hold a finger to their phone screen, and the winner of the game was eligible for an amount of $25,000. The last four contestants of the game ended up the game by keeping their fingers on the app for over seventy hours. In December 2020, the owners of the game decided to launch the second version of the game; however, due to floods of downloads, the app crashed and game developers had to update their servers. In the end, a 19-year-old man with the username Swagbacon123 on Twitter won this game and won a grand prize of $100,000.
The YouTube channel 'Beast Philanthropy' was launched by Jimmy Donaldson on 17 September 2020. Its first video was titled "I Opened My Own Charity!" In this video, he announced a charity food bank named Darren. Reportedly, the full earnings of the channel through advertisements, brand deals, and merchandise sales were donated by him to charity. In December 2021, according to Associated Press,


The charity had distributed over 1.1 million pounds of food, was helping to feed nearly 1,000 households in the Greenville, North Carolina area on a weekly basis, and had delivered over 9,000 hot meals for victims of Hurricane Ida."
In 2020, Jimmy Donaldson gave 40 cars to the 40,000,000th subscriber of his channel.
On 1 January 2021, the "Youtube Rewind 2020, Thank God It's Over" video was released by Donaldson. In this video, Jimmy Donaldson explained,


I had always believed that YouTubers "should get more say in Rewind," and with this in mind, he decided to call "hundreds of YouTubers."
In February 2021, Jimmy Donalson appeared as a guest on the Clubhouse app. In the next month, he signed a deal with Jellysmack, and in this deal, he allowed his company to share its content on Snapchat and Facebook.
In February 2021, Jimmy Donaldson kicked an entrepreneur named Farokh Sarmad when they were in a Clubhouse room. Donaldson told Farokh Sarmad that he could not pronounce his name, which was taken as a racist remark by Sarmad. Soon, the YouTube community and other Clubhouse users backlashed Farokh Sarmad. Sarmad later claimed in a conversation with a media house that Jimmy Donaldson told him to go out off the stage so that he could make room for women. [8]

Insider He said,


 He was passed over for speaking opportunities entirely. Then, Jimmy Donaldson verbally said he'd be clearing the stage to invite different people up. He told Colin by name that he'd be removing him, then said he was "really bad with names" before removing Sarmad."

Sarmad added,

From an outsider's perspective if you see the video, you see my tweets, you think I'm crazy. I did this because I've suffered from this before, given that my name is Farokh. It's happened to me in Paris where I was raised. It's happened to me here in Canada as well as in the United States."

He continued,

To be kicked off because of my name is not right. And to not be given a chance to speak when other people who came on after me were given speaking time," Sarmad said. "It was a very hard day for me."
Jimmy Donaldson is an investor in a company named Backbone One, which makes smartphones which look exactly like Nintendo Switch controllers. It has also a Backbone app, which is a content creation and social tools app for its customers. In March 2021, Jimmy Donaldson entered into a partnership with Creative Juice's financial network to raise Juice Funds. Through a $2 million investment, the organisers of the company offered up to $250,000 in exchange for equity on their YouTube channel. In April 2021, Jimmy Donaldson became an investor and partner of the 'Current' financial company. In the same month, he promoted and invested in a cryptocurrency, which made his fans to lost a huge sum of money, and he was backlashed for the same.
In November 2021, Jimmy Donaldson recreated a video of Squid Game, a survival drama television series, and in this game, 456 people participated for a $456,000 cash prize. In May 2022, the video recorded more than 248 million views. This video was Jimmy Donaldson's one of the most-viewed YouTube videos of 2021.
In December 2021, Jimmy Donaldson organised a competition with 15 social media influencers as competitors, who participated for a $1,000,000 cash prize. This competition had two rounds and was organised at the SoFi Stadium in Inglewood, California. Zach King was the winner of the competition.
Jimmy Donaldson revealed his success key in one of his videos on YouTube. He stated,


Once you know how to make a video go viral, it's just about how to get as many out as possible, […] you can practically make unlimited money. […] The videos take months of prep. A lot of them take four to five days of relentless filming. There's a reason other people don't do what I do."
Reportedly, Jimmy Donaldson's videos have the element to go viral once he uploads them on his YouTube channel. Through advertisements, sponsorships, and social media recommendations, he earns the sales of "tens of millions of dollars" for his one video. According to The Detroit News,


His videos have elements of internet challenges, guest appearances and reaction videos – three popular video genres online.[citation needed] On YouTube, his videos make use of catchy clickbait titles such as "I Adopted EVERY Dog in a Dog Shelter", explain the challenges in under half a minute, and keep their length between ten and twenty minutes."
According to Jimmy Donalson, to attract more online viewers, he often offers huge monetary prizes to the winners of his games. In almost every video, he donates a large amount of money to the winner, and all of his videos are sponsored by renowned ventures. In some of the videos on his YouTube channel such as Minecraft, Jimmy Donaldson was spotted donating houses. He is regarded as the one who launched a new style of high-cost stunt videos that includes a lot of challenges and large scale sponsoring on YouTube.
Some of Jimmy Donaldson's donations include giving items worth $100,000 to homeless shelters in December 2018, donating $32,000 to the Wounded Warrior Project, $70,000 to St. Jude Children's Research Hospital, and $10,000 to a Los Angeles animal shelter. According to psychologist Tim Kasser,


A MrBeast video promoting a product would be about half as expensive as running a television ad, with higher engagement and reception."

In December 2020, Jimmy Donaldson launched his virtual restaurant named MrBeast Burger. A producer of the MrBeast channel, Will Hyde, stated in an article in the Wake Weekly,


MrBeast Burger will sell franchise rights to serve the burgers to restaurants across the US and customers will be able to order the burgers via online delivery services."
On 29 October 2021, Jimmy Donaldson and Rober started another challenge event named TeamSeas mutually on YouTube. The aim of this channel was to raise funds of $30 million for the Ocean Conservancy and The Ocean Cleanup by 1 January 2022. The main goal of the collaboration and fundraising was to remove 30 million pounds of plastic and other waste from oceans, rivers, and beaches. The promoters of TeamSeas included AzzyLand, DanTDM, TommyInnit, LinusTechTips, TierZoo, LEMMiNO, The Infographics Show, Hannah Stocking, Dhar Mann, and Marques Brownlee.

Reportedly, 70% of the viewers of his videos liked Jimmy Donaldson and his videos, and only 12% disliked them. This figure was surveyed in 2021 by SurveyMonkey.
A new food outlet called Feastables was launched by Jimmy Donaldson in January 2022. This brand sells its own brand of chocolate bars called "MrBeast Bars." These chocolates could be purchased in three flavours. At its launching, the company allured the contestants to participate in a game, which had over $1 million in prizes. In February 2022, Feastables collaborated with Turtle Beach Corporation and Roccat to grant prizes to the participants.

In January 2022, Jimmy Donaldson was ranked as YouTube's highest-earning creator with an estimated $54 million income in 2021. He was placed in the 40th position in the 2020 Forbes Celebrity top 100.
In May 2022, in a Twitter conversation, Elon Musk announced that if he dies under mysterious circumstances then Twitter would be handed over to MrBeast. [9]

News18 The conversation was,


If I die under mysterious circumstances, it's been nice knowin ya." MrBeast asked, "If that happens can I have Twitter"; Musk replied "Ok" and that was that. MrBeast followed up with a "No takesies backsies"."
In November 2022, he surpassed Swedish creator PewDiePie to have the most subscribed individual YouTube channel in the world; MrBeast gained his 112 millionth subscriber in the month. PewDiePie held the record to have the most subscribed individual YouTube channel for almost 10 years, since 2013. [10]

BBC
MrBeast performed a 7-day burial stunt in November 2023. He was buried alive ten feet below the ground in a coffin, with 20,000 pounds of mud on top. Throughout the challenge, his team closely monitored him using installed cameras and communicated with him via a walkie-talkie. The documented stunt captured emotional moments as MrBeast faced the intense experience. Upon successful completion, the video's comment section was filled with positive and amazed reactions from viewers. [11]

Hindustan Times MrBeast later shared his experience and said,


It's hard to describe what the sun looks like after not seeing it for seven days straight."