Mukesh Ambani Net Worth: Assets, Income, Houses, Cars, Jet Planes & More
Chairman and Managing Director of India's most valuable company by market value, and a Fortune Global 500 company, Reliance Industries Limited (RIL), Mukesh Ambani holds the title of Asia's richest person. The word 'rich' is in-fact a synonym to Ambanis in India. Besides being the richest Indian, Mukesh Ambani has other financial aspects worth knowing. Let's delve into details of Mukesh Ambani's Net Worth and Assets: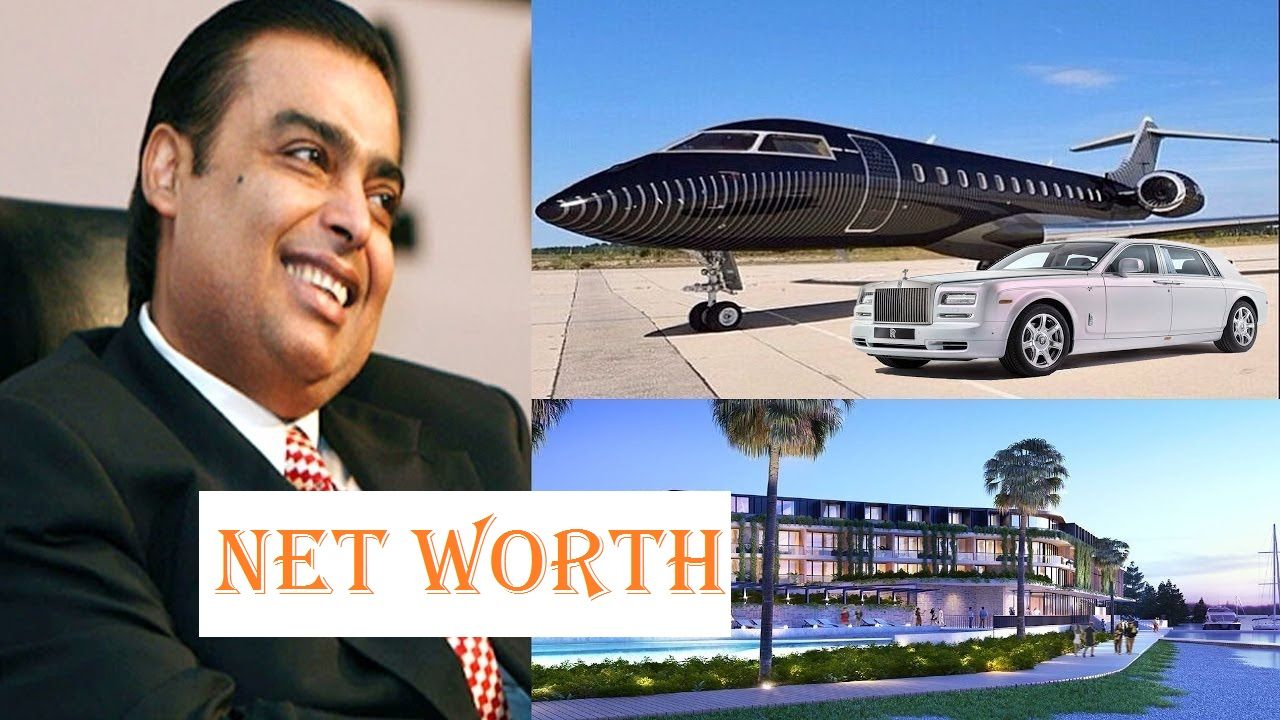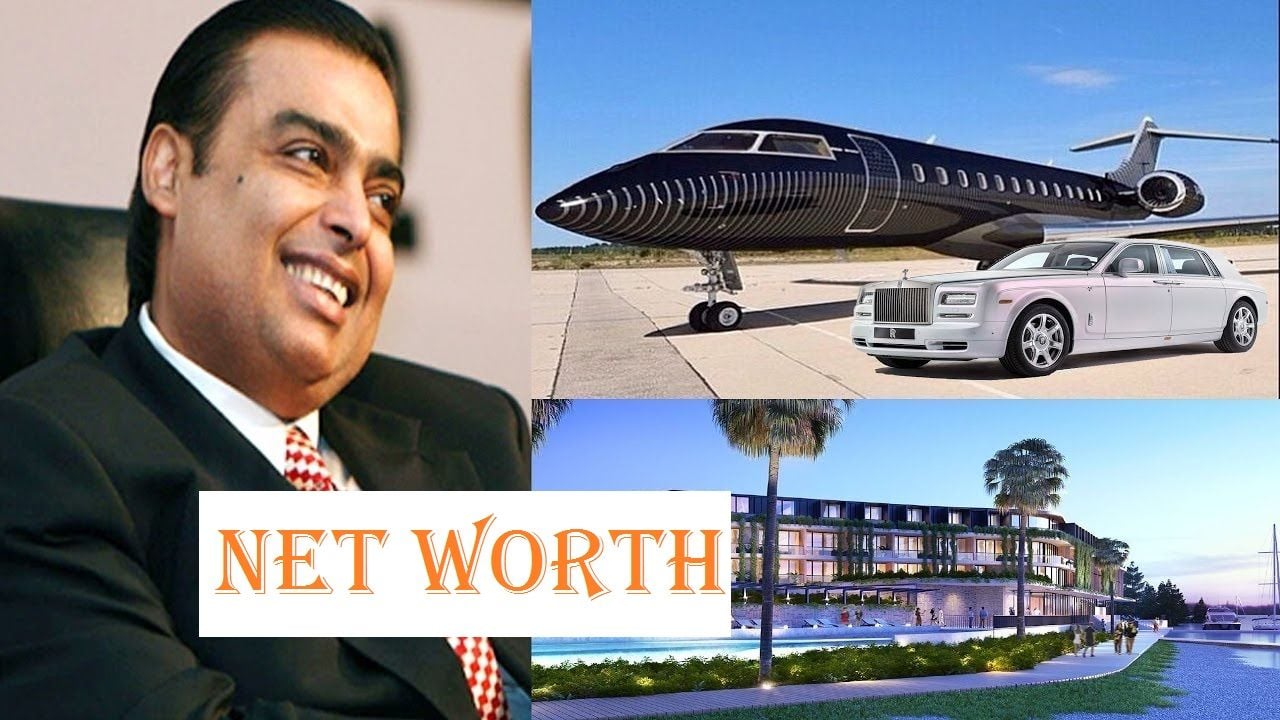 Net Worth: More Than A Country's GDP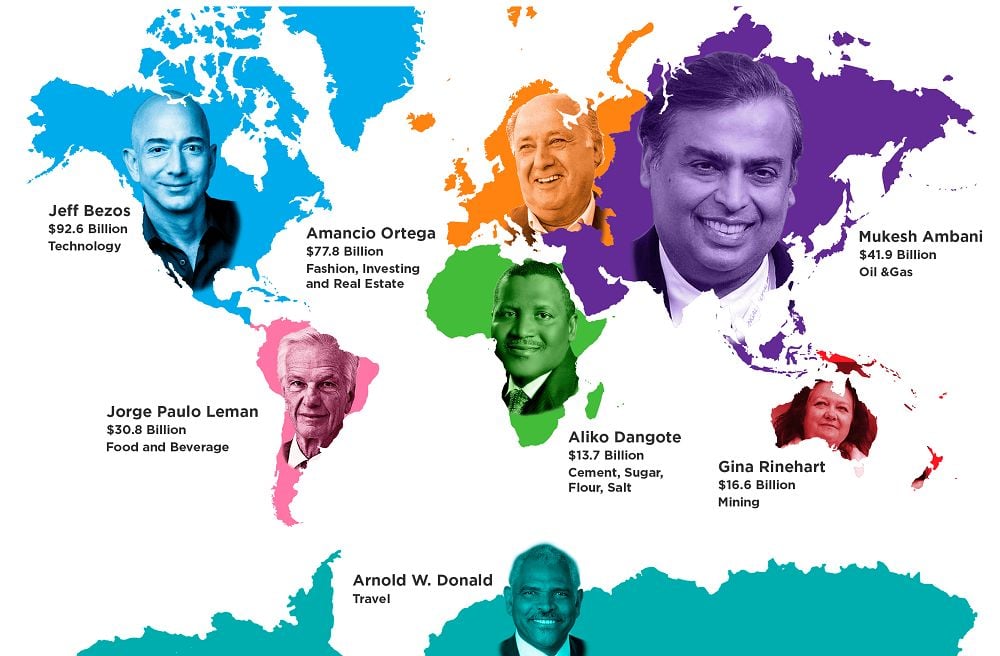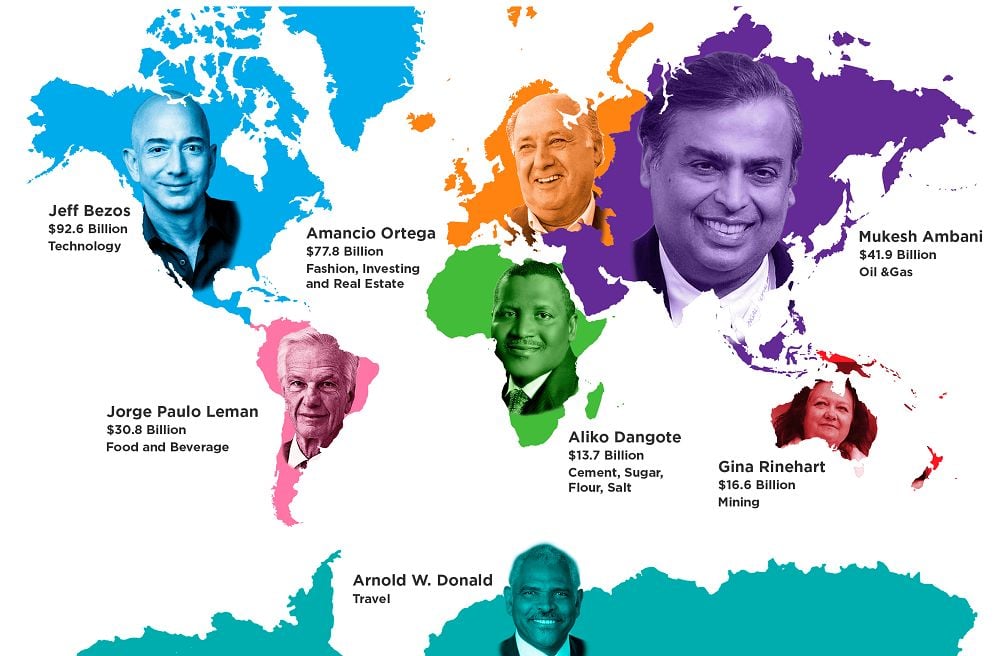 As per World Bank Data 2016 estimates, Mukesh Ambani's net worth was more than the GDP of the Republic of Azerbaijan. As of 2018, with a net worth of $40.1 billion (₹2,60,622 crore), Forbes listed him #19 in world billionaires' list and #1 in India's.
Mukesh Ambani's Income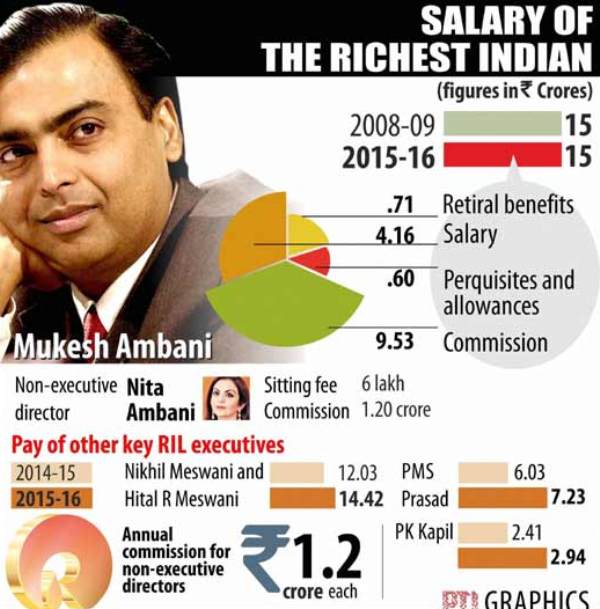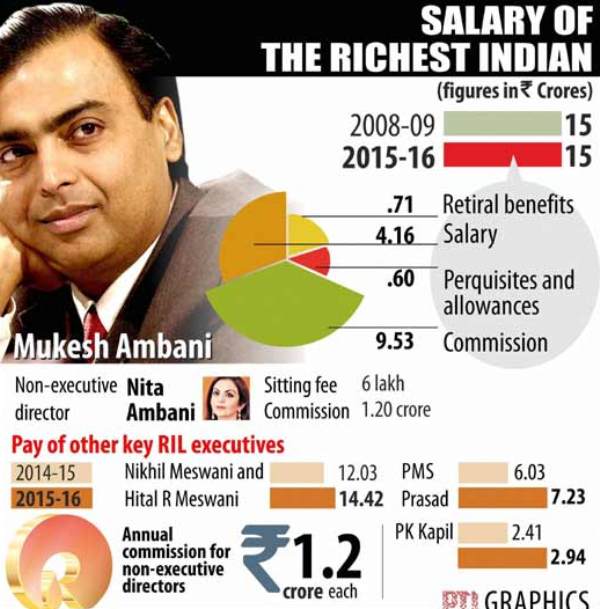 Like any salaried person's income, India's richest person, Mukesh Ambani is also a salaried person. Here's the detailed information of his income/salary:
Annual Income: 30,571,759,856 (as in 2018)
Monthly Income: 2,547,646,655 (as in 2018)
Weekly Income: 587,918,459 (as in 2018)
Daily Income: 83,758,246 (as in 2018)
Owns World's Most Expensive House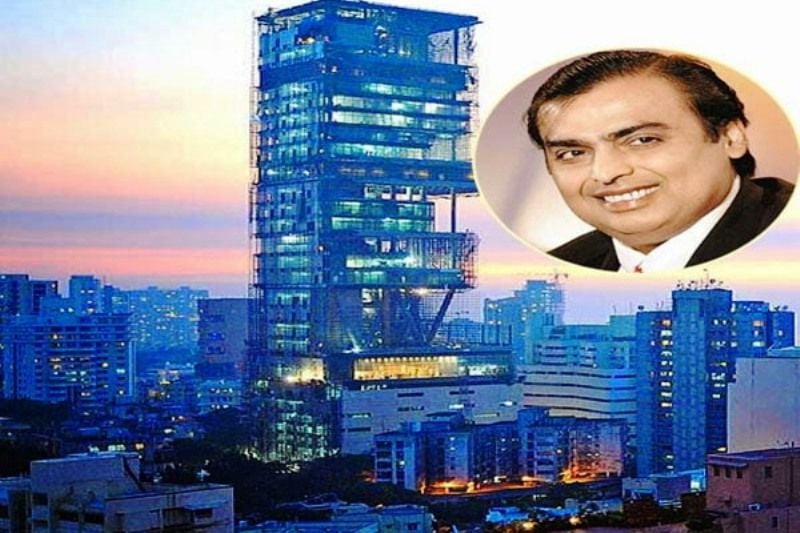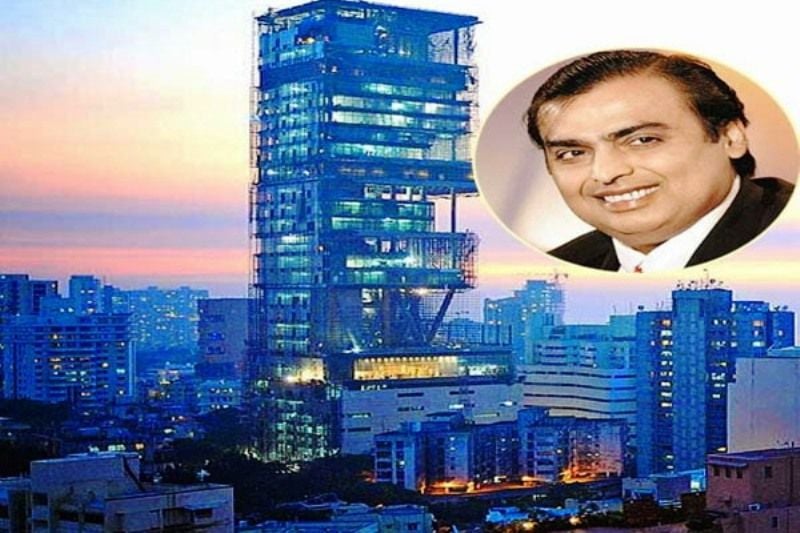 Mukesh Ambani owns a 27 story house 'Antilia' that worth more than $1 billion. Antilia is also considered to be the first house to exceed a net worth of one billion dollars. According to reports, it has a garage for 168 cars, a cinema, a helipad on the rooftop, an independent health club for each family member, and a staff of 600 people.
A Legacy of Cars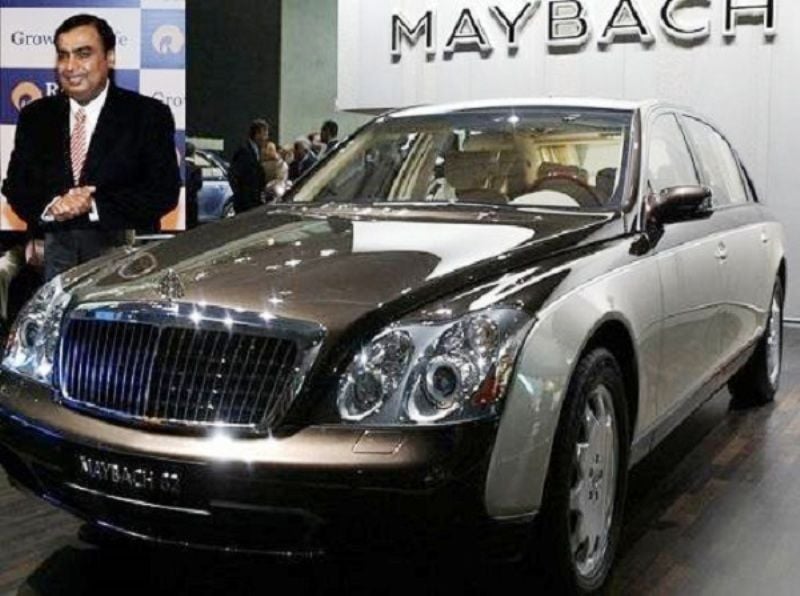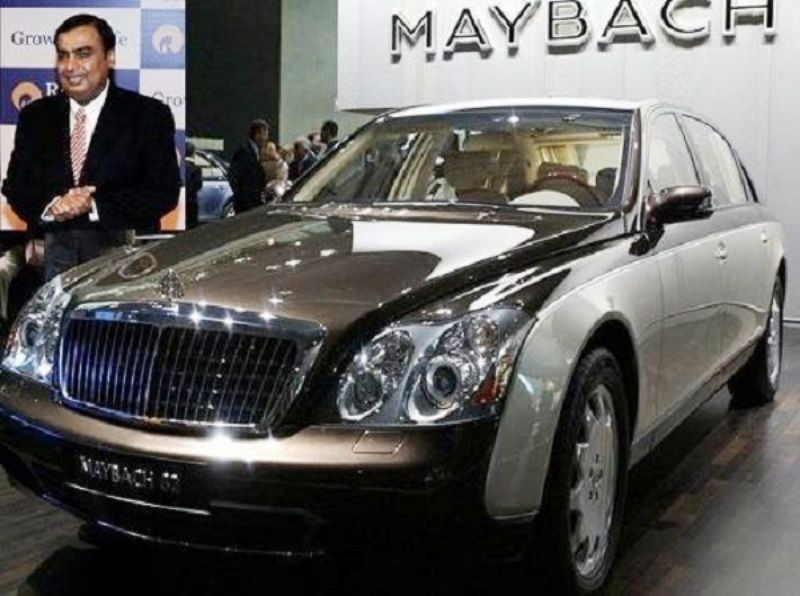 Mukesh Ambani has a rich collection of cars including Bentley Flying Spur, Rolls Royce Phantom, Mercedes Benz S Class, Maybach 62, BMW 760li, etc., and when it comes to his favourite car, it's Maybach.
Jet Planes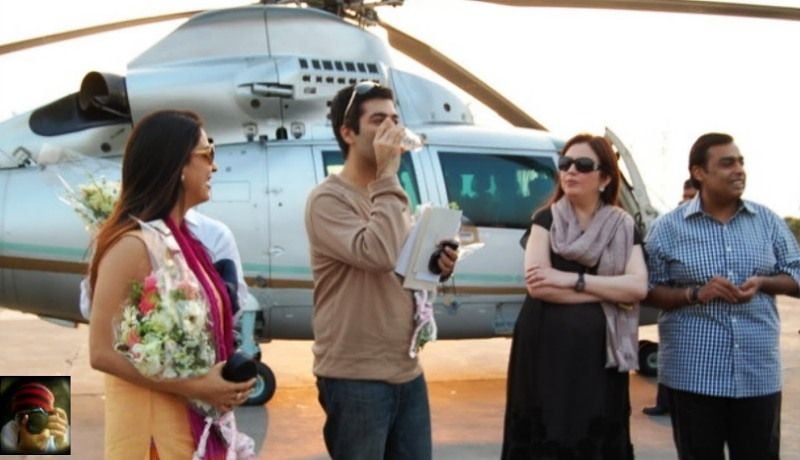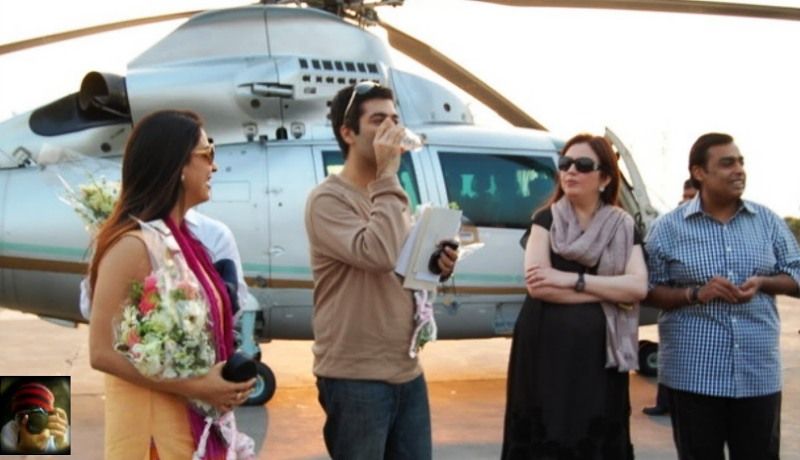 Although Mukesh Ambani is known for his modest behaviour and simplicity, a collection of jet planes shows the luxurious aspect of his personality. Boeing Business Jet 2, Falcon 900EX, and Airbus 319 Corporate Jet are the ones that he loves to fly in. On the occasion of Nita Ambani's 50th birthday, Mukesh Ambani gifted her a jet plane worth 62 million dollars.
Sports Venture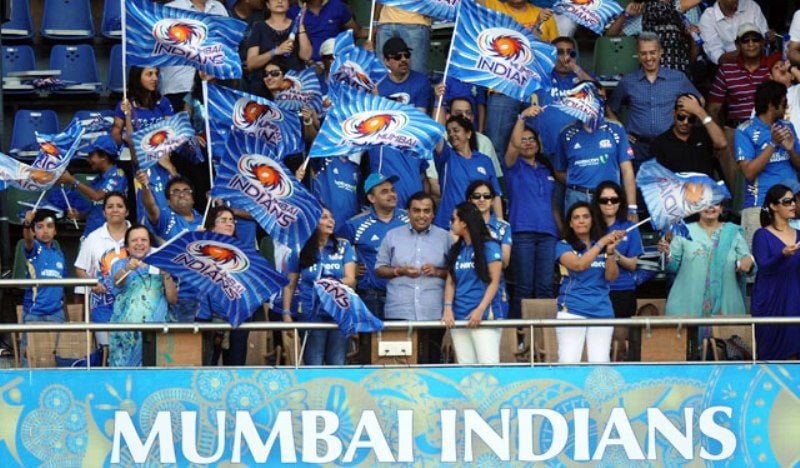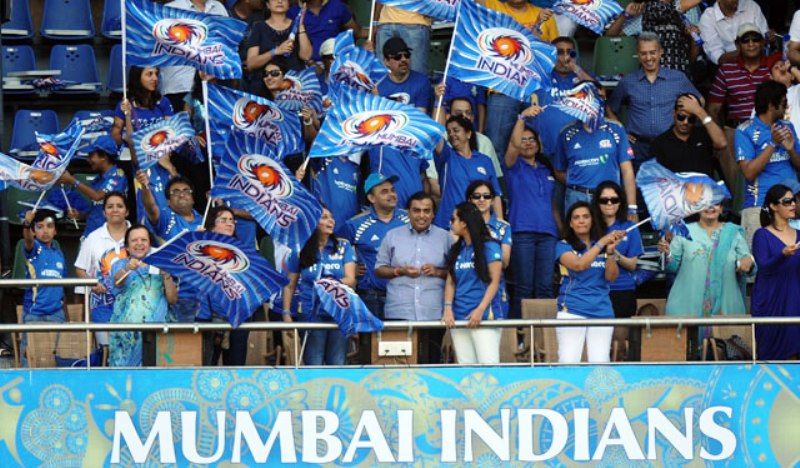 Mukesh Ambani is the co-owner of the Mumbai  Indians (MI) (an Indian cricket team playing in the Indian Premier League (IPL)), along with his wife, Nita Ambani. In January 2008, The Board of Control for Cricket in India (BCCI) sold the franchise of the Mumbai Indians to India's biggest conglomerate, Reliance Industries for $111.9 million, making it the most expensive team in the IPL.
For a detailed profile of Mukesh Ambani, click here: