RK Sharma (Cycling Coach) Age, Wife, Family, Biography & More
Quick Info→
Height: 5' 9"
Marital Status: Married
Education: BBA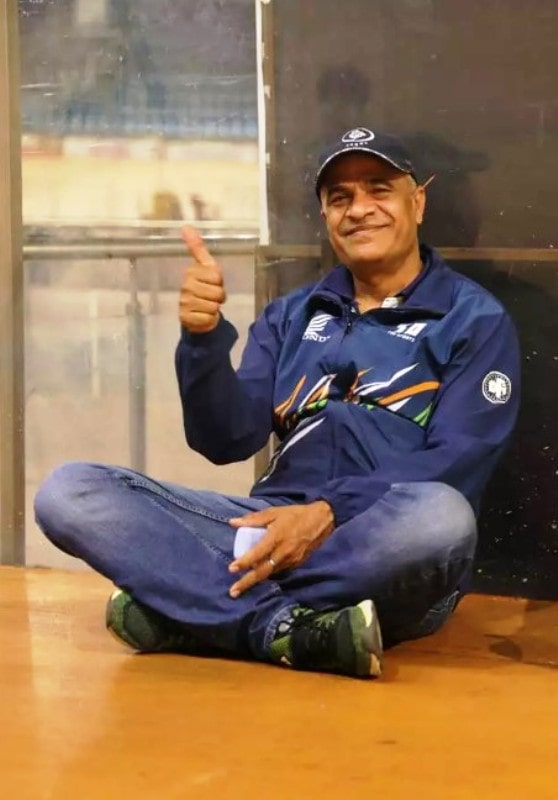 Bio/Wiki
Full name
Rajendra Kumar Sharma [1]

LinkedIn
Profession
Former Chief Coach of the National Cycling team
Physical Stats & More
Height (approx.)
in centimeters- 175 cm
in meters- 1.75 m
in feet & inches- 5' 9"
Eye Colour
Dark Brown
Hair Colour
Gray (Semi-bald)
Personal Life
Age
Not known
Nationality
Indian
College/University
• Amity University
• Union Cycliste Internationale
Educational Qualification(s)
• Bachelor of Business Administration [2]

LinkedIn
• UCI Graduate Diploma in International Cycling Coaching [3]

LinkedIn

Controversy
Accused of sexual harassment: In 2022, levelling a series of accusations against Rajendra Kumar Sharma, Deborah Herold, an Indian gold medallist, accused RK Sharma, her Chief Coach, of slapping her twice, in front of everyone, during a national training camp. She further accused him of sexually harassing her during the 2022 Track Cycling Championship in Slovenia. She stated that during her training session, RK Sharma would forcefully enter her room and offer a full-body, post-training massage. She further accused him of threatening to destroy her career by having her removed from the National Center of Excellence (NCOE) for refusing to spend a night with him. She, in her complaint to the Sports Authority of India (SAI), further accused RK Sharma of writing a report to the authorities of the Cycling Federation of India (CFI) in which he had wrongfully named her of having a relationship with another female cyclist, which tarnished her image. Taking note of the complaint, the Sports Authority of India not only recalled the Indian cycling team back to India but also removed RK Sharma from the position of Chief Coach. The decision to remove RK Sharma from the position of the Chief Coach was taken by SAI after conducting a preliminary investigation and finding the allegations made by the complainant to be true. [4]

The Hindu [5]

The Indian Express
Relationships & More
Marital Status
Married
Family
Wife/Spouse
Name not known
Money Factor
Salary (as the Chief Coach in the Sports Authority of India)
Rs 3 lakh [6]

The Tribune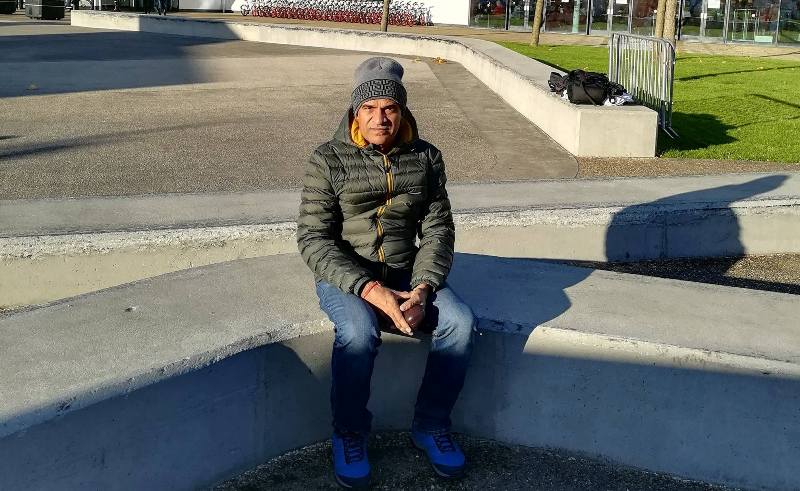 Some Lesser Known Facts About RK Sharma
RK Sharma is an Indian cyclist who served as the Indian Chief Coach of the national cycling team. In 2022, he made headlines after being accused of misbehaving with an Indian national-level female cyclist.
In 1984, RK Sharma joined the Indian Air Force (IAF). He served in the IAF for almost 28 years, before leaving it in 2013. He served the IAF as a Human Resources Manager.
RK Sharma's affiliation with cycling started in 1985 when a tri-services cycling coach saw him pedalling his cycle furiously on his way to the office.
In 1985, RK Sharma joined the Tri-Services cycling team, and during his tenure with the team, and he went on to win 9 national medals for the team.
RK Sharma left the team in 1998 when he got posted to Bangalore as a result of which he lost his touch with cycling.
In 2006, when RK Sharma was posted to New Delhi, where he began practising cycling once again. In Delhi, RK Sharma, on the weekends, refereed many local cycling events at a local cycling federation. In an interview, while talking about this, RK Sharma said,


During that time, I started volunteering over the weekend with the local cycling federation. Around that time there were a lot of cycling road races that were being conducted and I would mostly referee there."
In 2010, RK Sharma worked as a Deputy Competition Manager of the Road Cycling Tournament during the Commonwealth Games 2010.
In 2013, after being persuaded by Omkar Singh, the Chairman of the Cycling Federation of India (CFI), RK Sharma left his job at the Indian Air Force and joined the Union Cycliste Internationale (UCI) in Lausanne, Switzerland. There, he pursued a 3-month long International Cycling Coaching Diploma. While giving an interview, RK Sharma, said,


From what I knew, that was the most prestigious course in the world, I couldn't do the course while being with the Air Force, so I had to retire. This sport isn't like cricket, where there is money to be made. I knew that, as a cycling coach, my monthly income would come down by half. But I was ok with that."
RK Sharma performed exceptionally well in his diploma course at UCI and managed to secure a First Class grade. During an interview, he stated,


At the end of the course, my instructor told me my report was the amongst the best he had graded."
After completing his diploma in 2013, RK Sharma was summoned by Omkar Singh, who asked him to immediately join the Indian cycling camp at the Indira Gandhi Stadium's Velodrome in New Delhi.
In 2013, he was appointed as a coach of the Junior Indian National cycling team that was supposed to participate in the 2013 Asian Cycling Championship. After RK Sharma's appointment as a Coach, many under-training cyclists left, believing that training under a new and inexperienced coach would ruin their careers. Even the veteran cycling coaches went against the decision of appointing RK Sharma as a Coach by the Cycling Federation of India, and hence they boycotted him in the Indian camp. Talking about the incident, in an interview, he said,


No one was happy. Who is this Sharmaji? He's done a two-month course and he wants to tell us what to do? Apna career thodi kharab karna hai! There were enough people who asked, 'Who is this guy who doesn't have a diploma from NIS who is coming to tell us how to do things.' As if NIS is IIT Delhi! They couldn't intimidate me. If they had studied so much, why did India still not have a result to talk about? I'm not from NIS. I come from an army background. I take the decision that's in the best national interests. It made me out to be the bad guy and even today a lot of people think I'm the most wanted villain in the system."
As a result of RK Sharma's boycott at the Indian camp in 2013, only four cyclists volunteered to train with him for the 2013 Asian Cycling Championship. Since, the performance of the cyclists, who were trained by RK Sharma, was a lot better than the performance of other Indian cyclists trained by experienced coaches in the same training camp, many cyclists began to approach him, so as to begin training with him in the next training camp. In an interview, RK Sharma claimed,


I only had two months with them but, in that time, I completely reworked their training routine. Some players needed work on their endurance and others on their power. At the nationals, every one of them won gold with a national record. At the next national camp, I had a full crowd of people who wanted to train with me."
In 2014, RK Sharma was made the Head Coach of Union Cycliste Internationale World Cycling Centre (UCI-WCC).
In 2014, he coached the Indian cyclists participating in the 2014 Asian Cycling Championship, held in Kazakhstan.
Since the trained cyclists were not performing well in the competitions, RK Sharma, in 2015, advised the Cycling Federation of India to recruit even those candidates who did not have a cycling background but met the nominal physical requirements laid down by the CFI. In an interview, he said,


We had seen what those with a cycling background could do. Hume bus chingari de do, aag bana denge. But if we already got a burning piece, it will only become ash."
In 2015, when RK Sharma presented a roadmap, claiming it to guarantee a medal in the 2015 Asian Championship, he was mocked and ridiculed by other coaches present at the national training camp. In an interview, he narrated,


At the start of the next year, I came up with my plan of securing a medal for India at the 2015 Asian Championships. Everyone laughed at me… They did not even want to believe that we could win a medal there. They did not even consider it."
Before the beginning of the Track ASIA Cup in 2016, RK Sharma was made the Head Coach of the Cycling Federation of India. Cyclists trained under his guidance managed to jointly secure first place with Malaysia in the championship with 3 gold medals, 2 silver medals, and one bronze medal.
In 2016, RK Sharma was appointed as the Head Coach of the Olympic Podium Sprint Cycling Team by the Cycling Federation of India. In 2021, as the team's Head Coach, he was entrusted with the preparations of the cycling team for the 2024 Olympics. In an interview, RK Sharma said,


I was given the charge of preparing the Indian Cycling team for the Olympics. We did not get a good shot at the 2020 Olympics because my team was still too young to participate at the senior level and the delays further complicated things. But their time will come, I have begun training them for the 2024 Olympics, where we will win a medal of India in cycling and re-write in golden words."
In the same year, RK Sharma was made the Chief Coach in the Sports Authority of India (SAI) on the recommendation of the Cycling Federation of India (CFI).
In April 2017, RK Sharma's team participated in the UCI Track Cycling World Championship in Hong Kong.
In September 2017, RK Sharma's trained cyclists participated in the UCI Track Cycling World Championship, held in Italy.
In 2018, under RK Sharma's mentorship, the Junior National cycling team won its first silver medal in MJ Keirin in the UCI Junior Track Cycling World Championship in Switzerland.
In 2019, RK Sharma trained the Indian cyclists participating in the UCI Junior Track Cycling World Championship, held in Frankfurt, Germany. In the competition, the Indian team was awarded a gold medal in MJ Team Sprint, a silver medal in MJ Individual Sprint, and a bronze medal in MJ Keirin. The Indian team created history by completing its cycling race in record time. This led to the team making a new Asian record. While giving an interview, he said,


That win was not just a lucky day. There are no miracles in sport. We did not just shoot out of nowhere. Our training has been systematic and regular. As a consequence, there has been less talk about bringing in a foreign coach. The victory is definitely one of my finest achievements. It is a matter of pride for me that India achieved its first cycling gold medal with an entirely Indian run programme."
Many times, RK Sharma stood against the decision of the Cycling Federation of India (CFI) of hiring a coach from a foreign country, as he believed that the foreign coaches would not make any difference to the underperformance of the athletes. RK Sharma, in an interview, said,


A good foreign coach will never come to India in cycling, under any circumstances. Our ranking was 150th out of the 195 countries. How could one be sure, that in four years, they could raise the standard of India from 150 to all the wat to the top. They would try their method for three or maybe four years at most, earn their money and then go back to their respective countries. Foreign coaches would not institute any long term changes."