An Entertaining Chit-Chat with Actor Rushad Rana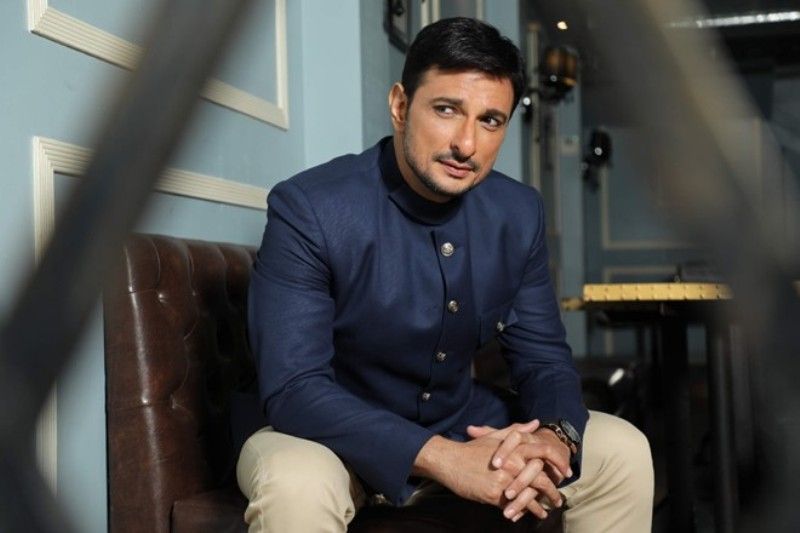 About Rushad Rana:
Rushad Rana is a Bollywood and Television actor. He is amongst the senior-most artists in the industry in terms of work and experience. Here is a list of some of his most acclaimed works…
Bollywood:
Veer-Zaara
Rab Ne Bana Di Zodi
Mohabbatein
Maatr
Gangoobai
Nail Polish
8X10 Tasveer
ShirinFarhad Ki TohNikalPadi
Dor and more…
Television:
KasautiiZindagi Ki
Hip Hip Hurray
WohRehneWaaliMehlon Ki
Fear Files
Savdhaan India
Bade AchheLagteHain
Code Red
ShakaLaka Boom Boom
KaisiYehYaariyan
SasuralSimarKa
Anupama
Muskaan
KumkumBhagya
Web Series:
Peshwar
Ilzam
The Verdict – State vs Nanavati
Crashh
Find out more about Rushad Rana and his personal life in this exclusive interview only on StarsUnfolded by celebrity host Shruti Sharma…
Why did you choose acting as your profession?
I tell people all the time, I did not choose acting, acting chose me. Acting is something I always enjoyed. I used to do a lot of plays during my academics. I got my portfolio made for modelling and then I got my first audition for the popular show, Hip Hip Hurray.
If not acting, what profession would you have chosen?
If not an actor, I would have been a photographer. I have been very fond of photography since my college days. Even at present, I keep clicking pictures when I could and my friends compliment me for my framing skills.
Three things you always carry with you while leaving the house?
The three things that I always carry are my phone, wallet, and a handkerchief (watch him crack decent humour on our YouTube Channel).
What's your usual order for dinner at a restaurant?
My usual order for dinner would be Butter Chicken and Naan. Sometimes, I order RajmaChawal. I am extremely fond of North Indian food.
Any new cuisine that you would love to try?
I would love to try Ostrich Meat. Once I went to South Africa and despite staying there for many days, I could not try this dish. I would like to try it for once surely.
What is your favourite past-time?
I love to sleep or watch TV in my free time. Watching content is to date my favourite past-time and it has always been that.
Gym, Yoga, or Dieting, what do you follow the most?
Well, I regularly go to the gym. Although, I am not much into weights and prefer to stick to freehand strength and cardio training. I also walk out in the sun as it is essential. Dieting is something that I cannot do being a foodie.
One act of kindness that you want people to follow in their lives?
You cannot define kindness. It can be anything from helping a blind man to feeding a poor person on the street. Personally, I would define it as feeding people who don't have the blessing of a meal every day. I am also associated with an NGO where we have installed refrigerators.
People can store any food or drink in these fridges and the people who cannot afford a meal can take out food from these refrigerators as their one-time meal (WatchRushaddescribingthisbeautiful concept in detail on StarsUnfolded Channel).
If you have to describe yourself in one word, what would you choose?
Romantic – Loyal – Devoted – Sincere – Generous
If I have to describe myself in one word, it would be Sincere. I believe a lot of insincerity. The motto I follow is 'do well or don't do at all'.
We thank RushadRana for the time taken to give this exclusive interview to StarsUnfolded.
Watch the complete interview episode of RushadRana with Shruti Sharma playing an entertaining quiz only on the StarsUnfolded channel. Also, know about his Bollywood crush, current life, his favourite adventure sport, likes, dislikes, and more…
For more stories and updates on Rushad Rana, click here.
Shruti Sharma: Shruti is a producer, celebrity blogger, host, content creator, and brand influencer. She is also the founder of INWE Entertainment. Shruti is highly acclaimed for her writings and content work. She finds immense knowledge and learning in blogging and content. StarsUnfolded is happy to associate with her.