An Exclusive Interview with IAWA President, Social Activist, and Actress Dr. Daljeet Kaur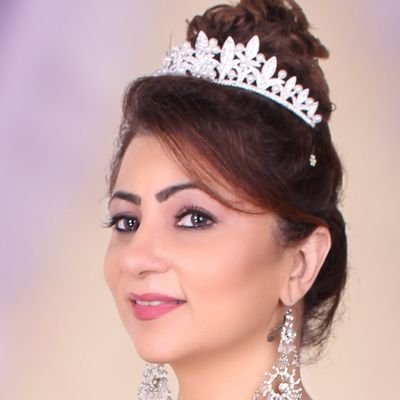 About Daljeet Kaur:
Dr DaljeetKaurcarries a distinguished background professionally and personally. She is the president of the Innovative Artist Welfare Association (IAWA), founder of various beauty pageants, social activist, actor, cosmetologist, nutritionist, and more…Dr. Kaur is revered and honoured with Honorary Doctorate from AUGP for her commendable contribution to industry and women empowerment. She hails from the small city of Guwahati and presently resides in Mumbai. It is a great pleasure to connect with her for this rare and special interview on StarsUnfolded. Find out more about Dr DaljeetKaur's personal and professional graph of life in this exclusive chat…
In conversation with celebrity host Shruti Sharma on StarsUnfolded exclusively:
How did you transform from an actor to awards and then the honour of a Doctorate? How was the journey?
Daljeet Kaur: Yes Shruti, the journey wasn't that easy. From a small city of Guwahati and being a single parent to a son; the challenges were more. However, the desire to achieve my dreams of acting and modelling brought me to Mumbai. One thing I realized in the industry was that the condition of some artists was really bad and so, I made up my mind to do something for their welfare. Ever since I have been working closely with various artists and helping them through my IAWA NGO. I feel blessed to have achieved so much love and respect from people for my work and contribution to society.
Daljeet you have inspired many women out there through your presence and work; May I ask what inspired you to reach where you are today?
Daljeet Kaur: I was always inspired by my father. He was always a giver. He has always helped people who visited his hotel. My father has fed many people who could not afford to pay for their food and living. I strongly believe Shruti, what you give to the Universe it returns to you and that is what I have learned from my father too. I feel I carry his genes of humanity and helpful nature. It is not always money that satisfies people; sometimes your words and your time for them motivate them, inspire them, and bring back the lost confidence in them.
Despite the progress in the current society, a woman still has to go through a lot to earn and balance life. What kind of hurdles or challenges did you go through?
Daljeet Kaur: I agree life has never been easy for me either. Finding a job as a single parent was challenging as most people eyed on my singlehood and tried to lure me financially and emotionally. However, I knew that I am not a product and I am educated; I can work hard. I did a course from the prominent and multi-talented personality, Shahnaz Husain. I started my salon in Guwahati and that brought me a great response. There was no looking back for me as I kept chasing my goals and dreams.
What do you do when you feel low on your energy? How do you overcome that period of sadness or loneliness?
Daljeet Kaur: That's a very beautiful question Shruti. We all face this period when things do not work as we expected. When I feel low on energy, I listen to Gurbani/ShabadKirtan. I listen to it every night.  Recently, I also picked a new habit of recording myself. So, when I feel sad, I just pull up my hair, get decked up, and start making reels.
You run many beauty pageants as well; is there any tip or suggestion that you want young models or fashion enthusiasts to follow?
Daljeet Kaur: My son had filled up a form for me about 20 years ago for Mrs India that I won and went to participate further for Mrs Universe in China. I realized there were not many pageants to encourage married women and single mothers in India. So I started Mrs Category in 2016. I am very happy to share that it is an unbiased and uncontroversial pageant that is away from the controversies of casting couch, compromise, and more… I would just like to advise one thing to all is to believe in yourself! People will try to pull you down, but consider you as the gift of God and respect your existence. We follow the slogan: Love, Believe, and Explore. When you love yourself, you will start believing in yourself, and this self-belief will let you explore your life fearlessly.
Daljeet, is there anyone act of kindness or good deed that you want people to follow in their personal life?
Daljeet Kaur: Self-motivation increases if you motivate others with your time, talent, and education. Money is secondary. Listen to people, understand them, and guide them if they need you. People do not have time to listen to each other even in the family.
How do you spend your free time?
Daljeet Kaur: It is difficult to realize if I get free time as I just sleep for 6 to 7 hours which is good enough for me. But, I have a habit of reading while I am off to bed. I love to learn new things especially related to cosmetology and modelling.
For generations, people judge a woman based on her cooking skills. How far do you relate to this?
Daljeet Kaur: It's an art of love expressed by most mothers on Earth. However, this mustn't be an obligation that this art must be learned by every woman. It is a choice-based life skill and no one can force anyone for it.
For a woman to run a married relationship smoothly, does she have to be expressive or submissive?
DaljeetKaur: Shruti, it is a very tough question. A marriage relationship cannot be maintained one-sided. It is a two-way relationship. Both the persons have to be both submissive and expressive to make it run beautifully.
Is there anything you would like to change in the entertainment industry?
Daljeet Kaur: Yes Shruti, my appeal to the Government and this industry is that they must give recognition to this industry. When you apply for a loan as an actor, your application is rejected. It is because the industry isn't considered a stable one. Secondly, do not keep an artist on hold or reject him/her after blocking the dates. It is highly unfair that you book an artist, block their dates, and reject them at the last moment for another replacement. My appeal to the Government is to do something for the artists who are senior citizens. They deserve a pension too as they have devoted their time to society to entertain people.
Watch the whole interview of Vinayak Sinha on StarsUnfolded Link Below: