Journey of Actor, Anchor and Creative Director Vinayak Sinha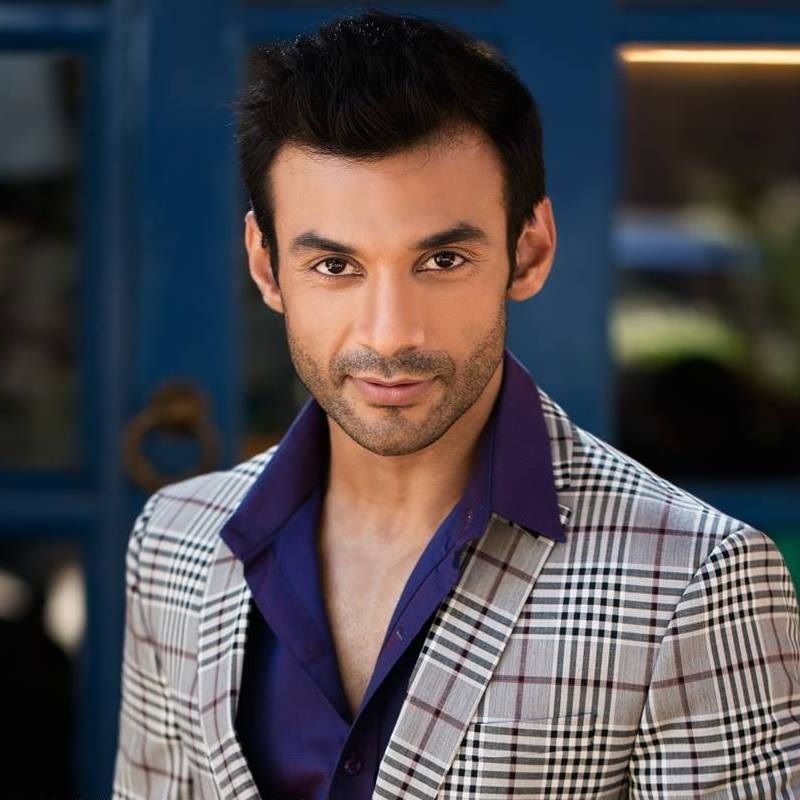 About Vinayak Sinha:
Vinayak Sinha is an actor, model, creative director, and fitness enthusiast too! He earned great fame and recognition through Naaptol (an online shopping platform) as a lead anchor. He has done over 2000 successful episodes for the channel. As an actor and anchor, Vinayak has performed for various popular shows like Gandi Baat Season 5 (Alt Balaji), Aashiyana (DD), Muscle Blaze, and Bum Mein Dum (Reality Show). Some of his top ad commercials include Flipkart, IPL Hotstar promo, India Bulls, ICICI Bank, Mahindra Jeep, Axis Bank, Old Spice, Bajaj Pulsar, and more…
Find out more about the young, handsome, and hardworking Vinayak Sinha in conversation with Shruti Sharma on StarsUnfolded.
Vinayak Sinha shares his personal life and lifestyle with Shruti Sharma on StarsUnfolded:
One act of kindness that you want people to do.
Vinayak: "Our country has a lot of people below the poverty line. There are many people who starve and sleep on the streets. I would urge people to make some food packets as per their capacity and serve them one-time meals. I don't expect people to do much but, anything that includes feeding strays, beggers, poor vendors, and similar people who sleep near traffic lights."
What is the one place that you love to visit the most or please share with us your dream destination?
Vinayak: "Well, my dream destination is Ireland. I have heard a lot about this small and beautiful country."
How did you overcome your recent accident?
Vinayak: "Well Shruti, Yes I had an accident on the shoot. I was on 3-month bed rest. Right now, I am undergoing physiotherapy sessions. I admit that period was tough and there comes a moment when you think why has this happened to me? But, let's accept this is life and there are certain things you cannot control. I feel when such a crisis happens; you must stay with your family. My parents are the biggest support system in my life. I am glad they have never made me feel alone or isolated. I must say, staying with family is most important."
If you have to choose between health and wealth, what would you choose?"
Vinayak: "I will definitely choose health. If we follow a healthy lifestyle, wealth will automatically follow. With good health, you can work hard and have more strength to reach your goal. So I would always choose health over wealth."
If you are given an option to choose between hiring a personal chef and a personal trainer, what would you choose?
Vinayak: "If you ask me, I would definitely hire a personal chef. I strongly believe that abs are made in the kitchen and not in the gym. You spend hardly 2 hours in the gym but, how you live your lifestyle makes a major difference. Diet and nutrition play important roles in fitness."
Another thing we are curious to know is how you prepare for your shoot?
Vinayak: "Well, Shruti I believe in pre-planning. I prepare myself as per the character. It is no rocket science. You get a good amount of time to go through the script and meet the director. Physically, I follow a good diet and fitness routine. That helps to fit into any kind of role and wear any type of clothes as per the script's demand. A fit body and a healthy lifestyle bring inner-confidence in you."
One thing that you wish you can or must change about the Entertainment industry. Have you experienced any area of improvement in the Entertainment industry?
Vinayak: "Honestly, I don't find a need to change anything. Everything is good. Every stream has its imperfections and I believe nothing is perfect. I love this process and I love my work.
This is one of the most common questions that I generally ask my guests; why do you watch entertainment news:
For gossips
To stay updated
To know what your favourite celebrity is up to
Vinayak: "Shruti, for me it will always be to stay updated… Gossips are not my cup of tea. I am not fascinated by it. I watch entertainment news to know what's happening in the industry."
One Bollywood movie that you wish you would have acted in.  
Vinayak: "Amongst the recent films, I loved Kabir Singh. With due respect, Shahid Kapoor has done a fabulous job. But, if I had got a chance to do a Bollywood movie, I would love to do Kabir Singh. I loved the screenplay, content, and the story of the movie."
Any Bollywood or Hollywood celebrity whose life you would wish to live?
Vinayak: "Not really Shruti… I have my own dreams and goals to achieve. I love my life and I wish to live my own life."
Do you think social media numbers play an important role in an actor's life?
Vinayak: "Well, exactly! It helps you to stay connected with your fans. However, the numbers and followers cannot bring you work. It is your talent and skill that can bring you work. Social media numbers can make your presence felt but, it is your hard work, talent, and skill that helps you to get work."
What's your usual order for dinner at a restaurant?
Vinayak: "Grilled chicken and tossed vegetables most of the time."
When you are not shooting, how do you spend your free time?
Vinayak: "When I am not shooting I create, watch, or write content. I also love to cook and try new recipes."
When were you the most happiest in your life?
Vinayak: "I am most happy when I am with my parents. They are in Orissa most of the time but when I or they get a chance, we stay together and it makes me the happiest."
Three things that you always carry with you while leaving the house?
Vinayak: "Smartphone, wallet, and protein bar. I need protein bar all the time."
How active are you on social media? Do you respond or connect with your followers?
Vinayak: "Yes, I am very active on social media. I usually check my profiles two or three times a day. However, I don't stick to it for 24 hours. I definitely revert to comments and messages that I notice when I have time."
Watch the whole interview of Vinayak Sinha on StarsUnfolded Link Below: