Sharmeen Obaid Chinoy Height, Age, Husband, Family, Biography & More
Quick Info→
Marital Status: Married
Hometown: Karachi, Pakistan
Age: 42 Years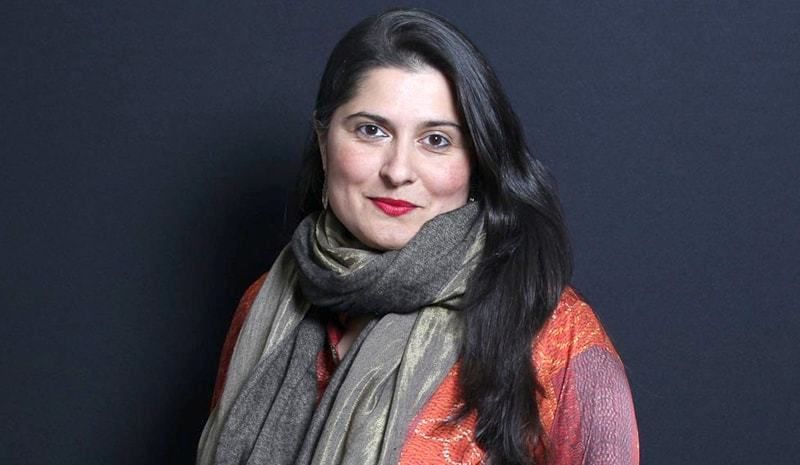 Bio/Wiki
Profession(s)
Journalist, Filmmaker, Activist
Physical Stats & More
Height (approx.)
in centimeters- 165 cm
in meters- 1.65 m
in feet & inches- 5' 5"
Eye Colour
Black
Hair Colour
Black
Career
Debut
Producer
• TV Movie documentary: Terror's Children (2003)

• Short Video documentary: Iraq: The Lost Generation (2008)

• TV Series documentary: Dispatches (2009)

• Documentary: Sold: Fighting the New Global Slave Trade (2010)

• Film: 3 Bahadur (2015)


Director
• TV Movie documentary: Reinventing the Taliban? (2004)

• TV Series documentary: True Stories (2011)

• Short Documentary: Saving Face (2012)

• Documentary: Song of Lahore (2015)

• Film: 3 Bahadur (2015)

• Short Film: Sitara: Let Girls Dream (2019)

• TV Mini Series documentary: Fundamental.: Gender Justice. No Exceptions (2020)


Writer
• Video documentary short: Iraq: The Lost Generation (2008)

• Story concept: 3 Bahadur (2015)

• Short Film: Sitara: Let Girls Dream (2019)


Acting
• TV Series documentary: CNN Presents Beneath the Veil as Self (2001)
• TV Movie documentary: Women of the Holy Kingdom as Self (2004)

• Video documentary short: Iraq: The Lost Generation as Self (2008)

• Documentary: Rethink Afghanistan as Self (2009)

• TV Series: Doc Talk as Self (2012)

• TV Special: The 84th Annual Academy Awards as Self (2012)




Awards, Honours, Achievements
Academy Awards, USA
• 2016: Oscar for Best Documentary, Short Subject for "A Girl in the River: The Price of Forgiveness"

• 2012: Oscar for Best Documentary, Short Subjects for "Saving Face"


Abu Dhabi Film Festival
• 2012: Audience Choice Award for Best Documentary for "Saving Face"

Alfred I. duPont-Columbia University Awards
• 2010: duPont-Columbia Award for Best Documentary series for "Frontline/World"

American Short Film Awards
• 2012: Jury Award for Best Documentary Short Film for "Saving Face"

Aspen Shortsfest
• 2012: Audience Award for Best Documentary Short Film for "Saving Face"

Banff Television Festival
• 2004: Special Jury Prize for Television Documentary for Reinventing the Taliban?
• 2004: Banff Rockie Award by Special Jury Prize

Bentonville Film Festival
• 2016: Jury Award for Best Documentary for "A Journey of a Thousand Miles: Peacekeepers"

Documentary Edge Festival
• 2016: World Cinema Award for Best International Short for "A Girl in the River: The Price of Forgiveness"

Hollywood International Independent Documentary Awards
• 2017: Award of Excellence - September as Producers for "Ladies First"

International Documentary Association
• 2012: IDA Award for Best Short for "Saving Face"

International Emmy Awards
• 2014: Emmy Award for Documentary "Pakistan's Taliban Generation"
• 2010: Emmy Award on Current Affairs for "Frontline/World"

Juliane Bartel Awards, DE
• 2012:Juliane Bartel Medienpreis for Documentary "Saving Face"

Los Angeles Independent Film Festival Awards
• 2017: LAIFF September Award for Best Woman Filmmaker for "Ladies First"

News & Documentary Emmy Awards
• 2017: Emmy for Best Documentary for "A Girl in the River: The Price of Forgiveness"
• 2013: Emmy for Outstanding Science and Technology Programming for "Saving Face"

One World Media Awards
• 2007: Won Broadcast Journalist of the Year

RiverRun International Film Festival
• 2016: Jury Prize Humanitarian Award for "A Journey of a Thousand Miles: Peacekeepers"

Other Honours & Achievements
• First Pakistani to win an Academy Award.
• One of only eleven female directors who have ever won an Oscar for a non-fiction film.
• First non-American to win the Livingston Award for Young Journalists
• First artist to co-chair the World Economic Forum
• Awarded Hilal-e-Imtiaz by the Pakistani President in 2012
• Won World Economic Forum's Crystal Award at Davos in 2013
• Honoured with Knight International Journalism Award in 2017
Personal Life
Date of Birth
12 November 1978 (Sunday)
Age (as of 2020)
42 Years
Birthplace
Karachi, Pakistan
Zodiac sign
Scorpio
Nationality
Pakistani-Canadian
Note: She has acquired a Canadian citizen in 2010.
Hometown
Karachi, Pakistan
School
• Convent of Jesus and Mary, Karachi, Pakistan
• Karachi Grammar School, Karachi, Pakistan
College/University
• Smith College, Northampton, Massachusetts
• Stanford University, California, America
Educational Qualification
• Bachelor's degree in Economics and Government [1]

The Nation
• Master's degrees in Communication [2]

The Nation
• Master's degrees in International Policy Studies [3]

The Nation
Religion
Islam
Food Habit
Non-Vegetarian
Relationships & More
Marital Status
Married
Family
Husband/Spouse
• First Husband: Tariq Aman (Div; 2006)
• Secound Husband: Fahd Kamal Chinoy (Chief Executive Officer & Executive Director at Pakistan Cables Ltd.) (Mar 2007; Present)

Parents
Father- Sheikh Obaid (Businessman)
Mother- Saba Obaid (Social worker)

Children
Daughter- Amelia Chinoy (Second Husband)


Siblings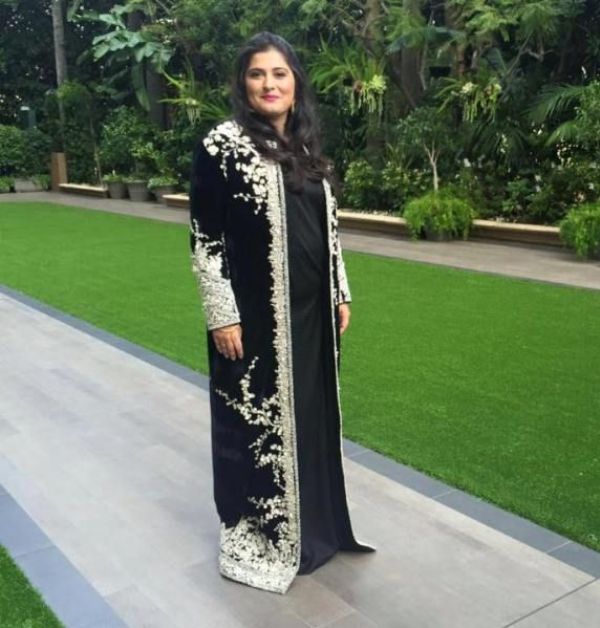 Some Lesser Known Facts About Sharmeen Obaid Chinoy
Sharmeen Obaid Chinoy is a Pakistani-Canadian journalist, filmmaker, actor, and activist. She is known for her outstanding work in documentaries that focuses on stories of marginalized communities across the world. Pakistan government has honoured Sharmeen with Hilal-e-Imtiaz, the second-highest civilian honour of Pakistan. She was also named among the top 100 most influential people in the world by Time magazine 2012. Sharmeen is a recipient of two Academy Awards, six Emmy Awards including two of which are in the International Emmy Award for Current Affairs Documentary category for the films, Pakistan's Taliban Generation and the documentary Saving Face (2012), and a Knight International Journalism Award.  She is the first Pakistani to win an Academy Award and is also one of the only eleven female directors who have ever won an Oscar for a non-fiction film.
Sharmeen Obaid Chinoy was born and brought up in Karachi, Pakistan. Soon after completing her primary and secondary education in Pakistan, she moved to the United States to pursue her higher education. Sharmeen earned a bachelor's degree in Economics and Government from Smith College, Massachusetts, United States. Later, she received a double master's degree in Communication and International Policy Studies from Stanford University.
While studying for her master's, Chinoy developed a keen interest in direction and filmmaking. Sharmeen as a director delivered her first film "Terror's Children" for The New York Times in 2003. Sharmeen narrated her idea behind presenting the story visually as


After September 11th I realized that people in the West really had no concept about life in Pakistan or in Afghanistan. I wanted people to see beyond the rhetoric of war, so I wrote a story for a newspaper I was freelancing for about Afghan refugee children. But I felt that the story needed to be told visually, that it would be far more compelling to an American audience if it were. That is why I decided to make a documentary film on the children in refugee camps in Pakistan. I wanted to transport the viewers to Pakistan; I wanted them to feel the pain that young Afghan children were feeling by taking them on a journey inside the refugee camps. In Terror's Children, my aim was to address issues relating to the psychological impact of war, on education, and the poverty and day to day survival of these children."
In 2003, she came up with another film, "Reinventing the Taliban?" based on the rising of radical Islamic fundamentalism within Pakistan. Sharmeen Obaid Chinoy's "Terror's Children" and "Reinventing the Taliban?" were both the award-winning films of 2003.
Sharmeen Obaid Chinoy received countless threats for making films on such sensitive topics but she was never afraid to raise her voice through her films. She continued to present the unseen reality of society through her films and came up with documentaries which include "On a Razor's Edge," "Women of the Holy Kingdom," "Pakistan's Double Game," "Highway of Tears," "Assimilation No," "Integration Yes," "Iraq: The Lost Generation," "Pakistan's Taliban Generation," and "Transgender: Pakistan's Open Secret." During an interview when asked about her film making experience in Pakistan, she explained,


The obstacles faced by documentary filmmakers in Pakistan have more to do with access to funding as compared to gender bias or any other forms of prejudice. We do not have a history of documentary films in Pakistan, thus TV channels and production houses are not forthcoming with investments. Pakistani's have always displayed an interest in such content, and we have a multitude of stories to tell with a community that is eager to share them."

She further added,

While we did not encounter any physical danger whilst shooting Saving Face, we did have to struggle with the mindset of local communities.  During the first few days of shooting we faced difficulty when trying to connect with communities and reaching out to survivors. However once we settled into the towns and began making connections we did not face any further obstacles."
In 2004, Sharmeen returned to Pakistan and signed a long-term association with Public Broadcasting Service (PBS) TV series 'Frontline World.' She reported "On a Razor's Edge" and produce many broadcast reports, online videos, and wrote "Dispatches" from Pakistan for the next 5 years.
Obaid Chinoy has been serving as the ambassador for Blood Safety for Pakistan's national blood safety program since 2007. In the same year, she became a member of the establishment committee of The Citizens Archive of Pakistan (CAP), a non-profit organization dedicated to cultural and historic preservation in Pakistan.
In 2012, Sharmeen Obaid Chinoy won Pakistan's first-ever Oscar with her documentary film "Saving Face." The film directed and produced by Sharmeen Obaid features the story of two women attacked by acid and their struggle for justice and healing, which led to a mechanism for easier accessibility and more doctors doing reconstructive surgery on survivors. The inspiration behind the film was the life of acid victim Fakhra Younus, who died by suicide in 2012. The film was recognised globally and has earned a number of international awards including an Emmy Award and the 2012 Academy Award for Best Documentary Short Subject.
On 23 March 2012, Sharmeen Obaid Chinoy was honoured with the "Hilal-e-Imtiaz" for her dedicated contribution towards Pakistani cinema and representing the country at the global level. Hilal-e-Imtiaz is the second-highest civilian honour of Pakistan presented by the Pakistan government to the individuals who have made an especially meritorious contribution to the security or national interests of Pakistan, world peace, cultural or other significant public endeavours.
The prestigious Time magazine listed Sharmeen Obaid in the annual list of the top 100 most influential people in the world for 2012.
In 2013, Sharmeen Obaid Chinoy in collaboration with SOC Films produced a 13 part series for Aaj News titled 'Aghaz-e-Safar.' The series focused on issues affecting ordinary Pakistanis across the country like child abuse, domestic violence, issues of gun violence, water scarcity, and land grabbing.
In 2013, the Canadian government awarded her a Queen Elizabeth II Diamond Jubilee for her work in the field of documentary films and the World Economic Forum honoured her with a Crystal Award at their annual summit in Davos. In the same year, Sharmeen Obaid Chinoy brought home a total of 6 Emmy Awards for her documentary film "Saving Face." She received awards in categories including Best Documentary, Outstanding Editing: Documentary and Long Form, Outstanding Science and Technology Programming, Outstanding Cinematography Documentary and Long Form and Outstanding Research.
Sharmeen Obaid Chinoy is the writer, director, and producer of Pakistan's first feature-length animation film, "3 Bahadur."  She was the first Pakistani to make and release a completely computer-based film in Pakistan. The film is based on the story of three eleven-year-old friends, Amna, Saadi and Kamil, who rise from the unlikeliest of places to save their town from the criminal overload plague. The film was released nationwide under the banner of ARY Films on 22 May 2015, and it was the highest-grossing animated film in Pakistan. While talking about her inspiration behind this film, Sharmeen said,


I had wanted to do something for the children for a long time. Pakistan has a very young population and a booming media industry, but we have stopped producing quality content for children. All of our content is imported, from animation to a variety of shows, and thus our youth grows up with mentors and heroes that are far removed from what they see around them in life."
After the worldwide success of Sharmeen Obaid Chinoy's "3 Bahadur," the sequel of the film named "3 Bahadur: The Revenge of Baba Balaam" was also released in 2016. The film was first released on YouTube on 3 August 2016, and later it was released theatrically on 15 December 2016. The sequel was as successful as the original film and gained huge popularity among the child audience. In 2018, the third instalment in the franchise of 3 Bahadur named 3 Bahadur: Rise of the Warriors was also released. 
Sharmeen Obaid is an expert in presenting female-oriented issues through her films and is associated with a number of international non-profit organizations to help women around the world. On 15 February 2016, an official meeting was organised for Sharmeen Obaid Chinoy and the then Prime Minister of Pakistan, Nawaz Sharif at the Prime Minister's Secretariat in Islamabad. Sharmeen Obaid and Nawaz Sharif discussed the measures to be taken to fill the legal gaps that allow culprits of the honour killings to live freely. Post the meeting, a special screening of Sharmeen directed 'A Girl in the River: The Price of Forgiveness' was organised at the Prime Minister's Secretariat in Islamabad. The film was also screened at the United Nations Headquarters in New York. The story of the film revolves around a nineteen-year-old girl who survived the honour killing by her father and uncle, and it addresses the prevalent issue of honour killing in the Asian sub-continent. While addressing the audience in Islamabad and New York, Chinoy emphasised the concern about the amendments needed to be implemented in Pakistan to prevent honour killing. She also talked about the issues related to women inequality and peacekeeping. Describing her film she said,


 It is a positive story about Pakistan on two accounts: firstly, it portrays how a Pakistani-British doctor comes to treat them and it also discusses, in great depth, the parliament's decision to pass a bill on acid violence. The film assisted in the trial and conviction of one of the perpetrators of acid violence."

She further added,

I think that "SF" combats the linear terms in which Pakistan is projected by addressing this very paradox. As a film, it achieves two things; first, it addresses a growing issue that is in dire need of awareness and collective action and second, it presents a nuanced image of Pakistan, one in which a heinous act is being addressed by a number of extraordinary people. It shows that Pakistan is not simply a nation in flux; it is nation that is in the process of fixing its own problems."
Sharmeen Obaid won her second Oscar in the year 2016 for her documentary film "A Girl in the River: The Price of Forgiveness." The film was shortlisted with 10 other entries from a collection of 74 other films submitted from all across the world. Sharmeen in her post-Oscar-winning speech said,


The Oscar has reinforced my intent to present stories that highlight narratives that are not present in the mainstream media; my content and the topics I choose will continue to centre around civil and human rights. It's possible to present a positive image of Pakistan whilst still maintaining one journalistic ethics, and "SF" intends to do exactly that."
Although the movie "A Girl in the River: The Price of Forgiveness" received global recognition and an Oscar, it did not receive the kind of support it needed in Pakistan. A large section of the Pakistani audience retaliated to Sharmeen for making a film that according to them portrays a wrong image of Pakistan internationally. #WeDisownSharmeen circulated all over the internet, later her supporters took to her defence, criticising her haters and applauding her for giving voice to the voiceless.
In 2016, Obaid launched her commercial venture under ARY Digital's banner. The project was named "Sulagta Sitara" shares the stories of citizens from different cities in Pakistan who worked hard enough for reclaiming their cities.
In January 2017, she was invited to speak at the 47th World Economic Forum and became the first-ever artist to co-chair the WEF's annual meeting. The meeting held between 17 January 2017 to 20 January 2017 was based on the theme "Responsive and Responsible Leadership" had more than 2,500 participants from nearly 100 countries taking part in over 300 sessions. On being the first artist and Pakistani to co-chair the annual meeting Obaid-Chinoy said,


It is a great honour to be the first artist ever to be given the opportunity to co-chair the prestigious World Economic Forum at Davos in 2017. I have always believed that the true mark of any thriving society is the amount of investment made in its cultural and artistic infrastructure. There is, now, increasing recognition of the fact that business and economics must go hand-in-hand with culture and arts for society to move forward and it is with great pride that I will be representing both the art community and my country, Pakistan!"

https://youtu.be/rZ_aGzha0DA
Sharmeen Obaid Chinoy is an inspiration and a role model for a number of filmmakers across the globe. She is known for raising the unsaid issues of society and presenting with full expertise on screen. Sharmeen advised her followers to focus on their work and neglect the negativity that pulls them down. She said,


My advice to young directors would be to pay no heed to naysayers; don't wait for an opportunity to open up, instead be proactive. Use whatever resources are available to you and continue to practice and persevere. Whether it is using your cell phone instead of a fancy camera, or submitting a short film to a local festival, do the best with what you have. Spend time learning and perfecting your craft, and don't let your ego get the best of you."
Apart from being an excellent filmmaker, Sharmeen is a strong believer and promoter of feminism. She, in an interview, said,


For me, feminism is the feeling of being safe; in your skin, in your house, in the office and on the streets. Feminism is the pursuit of these conditions and all of the struggles that you have to go through in order to ensure that they are available to yourself and other women. Personally, I look up to Mukhtaran Bibi, an enigmatic Pakistani women's rights activist. I have had the privilege of meeting with her and continue to be inspired by her story and unwavering determination to seek justice.
Sharmeen Obaid Chinoy is a journalist with global recognition. She had had the opportunity to work and interact with different communities across the world. While sharing her experience on filmmaking in different countries, she narrated,


 As a journalist, I have been very lucky to have had the opportunity to report from a variety of countries. Each film came with its own set of challenges, with some countries proving to be more difficult than others. My experiences while shooting the underground women's movement in Saudi Arabia were particularly interesting. We were always being watched, we're unable to move about freely and were often unable to do the simplest of things on our own; at one point we were unable to check into a hotel because we were not escorted by a male representative. My all-female crew and I soon realised that our film was equally documenting our own struggles while shooting, as it was exploring the women's movement."
In November 2017, The two time Oscar winner Sharmeen Obaid Chinoy was awarded the 2017 Knight International Journalism Award, by the International Center for Journalists [ICFJ] in Washington, DC. The award was presented in recognition of her efforts to chronicle the human toll of extremism that has made a major impact. Media professionals who demonstrate an intense commitment to brilliant reporting making a difference in the lives of people around the world are honoured with The Knight International Journalism Award by the International Center for Journalists (ICFJ). Sharmeen's worked hard enough on finding the loophole in the practice of honour killing in Pakistan led to a legislative change in Pakistan.  
Sharmeen Obaid Chinoy is a recipient of the prestigious 2018 Eliasson Global Leadership Prize. Her extraordinary leadership is well recognised by a number of authorities around the world.
In September 2019, Sharmeen came up with her new animated film, titled "Sitara: Let Girls Dream" in the theatres of New York. The movie tells us about the story of Pari, a 14-year-old girl with dreams of becoming a pilot while growing up in a conservative society. The film was produced under Sharmeen Obaid-Chinoy owned animation company, Waadi Animations, in collaboration with Vice Studios and Gucci's Chime For Change. Emmy Award Winner composer Laura Karpman was the composer for the music of the film. "Sitara: Let Girls Dream" highlights the issue of child marriage.
In September 2020, Kevin Feige, President of Marvel Studios announced Sharmeen Obaid Chinoy as one of the four directors of the Disney+ Marvel franchise American television miniseries "Ms. Marvel." The other three directors are Adil El Arbi, Bilall Fallah, and Meera Menon. Ms. Marvel is a story of Kamala Khan, a Pakistani-American teenage girl based in New Jersey. The character of Kamala Khan first appeared in 2014 in Marvel Comics. She is Marvel Studios' first onscreen Muslim hero. Sharmeen Obaid took to Instagram to share the news with her fans. She captioned her Instagram post as,
"It's Official! This has been many months in the making…Proud to be part of the team that brings to life Marvel's newest superhero & one which will resonate with many young people around the world as they see a reflection of themselves in Ms. Marvel! Let the Magic begin….,"