Shobhaa De Age, Boyfriend, Husband, Children, Family, Biography & More
Quick Info→
Husband: Dilip De
Hometown: Mumbai, Maharashtra
Age: 73 Years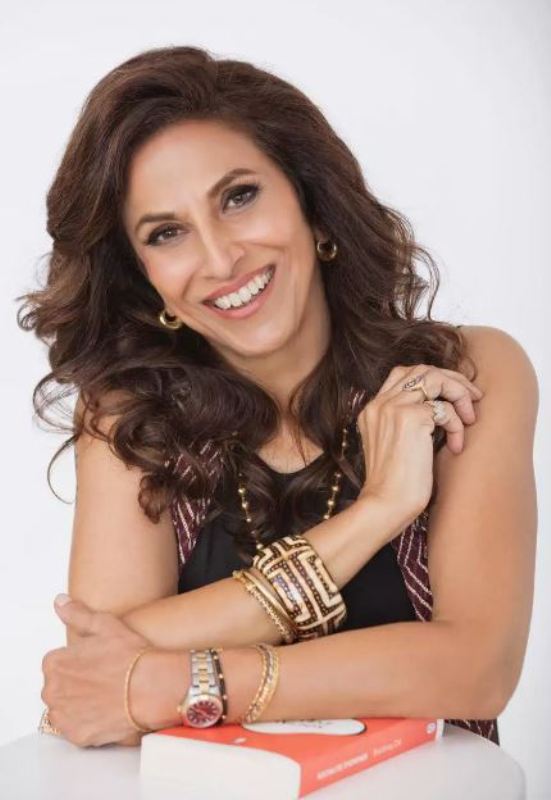 Bio/Wiki
Birth name
Shobha Rajadhyaksha [1]

I Love India
Names Earned
"Jackie Collins of India" [2]

Los Angeles Times
Profession(s)
• Journalist
• Columnist
Famous For
Portraying socialites and sex in her works of fiction.
Physical Stats & More
Eye Colour
Black
Hair Colour
Black
Career
Books
• Small Betrayals− Hay House India, New Delhi, 2014
• Shobhaa: Never a Dull De− Hay House India, New Delhi, 2013.
• Shethji− 2012
• Shobhaa at Sixty− Hay House India, New Delhi, 2010.
• Sandhya`s secret− 2009
• Superstar India– From Incredible to Unstoppable
• Strange Obsession
• Snapshots
• Spouse: The truth about marriage
• Speedpost– Penguin, New Delhi. 1999.
• Surviving Men– Penguin, New Delhi, 1998
• Selective Memory– Penguin, New Delhi. 1998.
• Second Thoughts– Penguin, New Delhi. 1996.
• Small betrayals– UBS Publishers' Distributors, 1995
• Shooting from the hip– UBS, Delhi, 1994.
• Sultry Days– Penguin, New Delhi. 1994.
• Sisters– Penguin, New Delhi. 1992.
• Starry Nights– 1989, India, Penguin, New Delhi, 1989.
• Socialite Evenings– 1989, India, Penguin, New Delhi.
Awards, Honours, Achievements
• She was on the Readers' Digest List of "India's Most Trusted People", along with Ratan Tata and Dr. Abdul Kalam, on the list of '50 Most Powerful Women in India' published by the DNA Newspaper, on DNA's 'The 50 Influentials' list in 2019.
• Shobhaa De was honoured with her own imprint under the Penguin Random House umbrella in 2019.
• She was featured on the list of India's 100 Most Impactful Indians over the past 15 years, by leading lifestyle magazine 'Verve' in the Collector's edition.
• She featured as one of 5 'Great Indian Writers Who Changed the Meaning of Books' , along with R.K.Narayan, Arundhati Roy and Khushwant Singh, on India Today's Education site in 2015.
• She was on the Absolute Power List 2014, featuring just 8 super achievers including Barkha Dutt, Chanda Kochhar and Kiran Majumdar Shaw.
• She was featured on the list of Google's 20 Most Searched Indian Women of 2014. She is on the Advisory Board of important Lit Fests in India and abroad.
• In 2013, she was featured as the 'The 50 Most Powerful People' in India on VERVE's list.

Personal Life
Date of Birth
7 January 1948 (Wednesday)
Age (as of 2021)
73 Years
Birthplace
Satara district, Maharashtra, India
Zodiac sign
Capricorn
Nationality
Indian
Hometown
Girgaon, Mumbai, India
College/University
St. Xavier's College, Mumbai, Maharashtra, India
Educational Qualification
She obtained degree in Psychology from St. Xavier's College, Mumbai, Maharashtra, India [3]

I Love India
Caste
The Saraswat Brahmin family of Maharashtra [4]

I Love India
Food Habit
Non-Vegetarian

Hobbies
Watching movies, Listening to music, Travelling, Dancing, and Fashion.
Tattoo
She has a tattoo engraved on her right arm

Controversies [5]

Hindustan Times
• Shobhaa De tweeted on Sonam Kapoor's movie I Hate Luv Storys as a Dumb story in 2010. While writing a review of Indian producer and director, Punit Malhotra's debut, I Hate Luv Storys, Shobhaa De called Sonam Kapoor "a lassie who lacks oomph." "I Hate Dumb Storys," she tweeted. Sonam Kapoor retweeted the Shobhaa De being a "gossip who's getting no action and going through menopause."

• Shobhaa De tweeted in 2014 "Bure dinn aa gaye for the family." Shobhaa De modified the Prime Minister Modi's electoral slogan "Acche din aane wale hain," and tweeted, "Bure dinn aa gaye for the family" when BJP leader Gopinath Munde passed away.

• Shobhaa De tweeted and raised her voice against The Maharashtra government's order to play Marathi films during prime time (6 pm-9 pm) in 2015. In a tweet, she called Maharashtra CM Devendra Fadnavis 'diktatwala' and termed the order 'dadagiri.' Shiv Sena MLA Pratap Sarnaik claimed this tweet as a breach of privilege notice in the assembly against her and demanded action against her as he felt that De's tweets on 'Dahi misal' and 'vada pav' replacing popcorn were anti-Marathi.


• Shobhaa De's tweeted on eating beef and announced publically to murder her for eating beef in October 2015. A complaint was filed against Shobhaa De when she tweeted that she ate beef. An Indian activist wrote and filed a complaint to the commissioner of police of Navi Mumbai, India and demanded an action against Shobhaa De. She was heavily trolled that her tweet was an insult to Hinduism and Hindus who worship the cow.


• Shobhaa De attacked Prime Minister Modi in her tweet in 2015. Indian Prime Minister Narendra Modi, at the Dubai Cricket Stadium, said that he saw a mini India in front of him, and the people and audience called him a 'rockstar.'' Shobhaa De tweeted, saying Modi should not be referred as 'rockstar,' as he is not from Bollywood.


• Shobhaa De commented on Olympics that it was not a sport in 2016
Shobhaa tweeted: "Why do we bother about Olympics," she had tweeted once. In another tweet, she condemned Team India for clicking selfies and coming back without winning any medal. "Goal of Team India at the Olympics: Rio jao. Selfies lo. Khaali haat wapas aao. What a waste of money and opportunity." Shobhaa De wrote on her tweeter handle during the 2016 Olympic Games in Rio de Janeiro.


• In 2017, Shobhaa De attracted a Twitter controversy after she fat-shamed a policeman on duty. The policeman was clicked by her during the Brihanmumbai Municipal Corporation elections in Maharashtra, India. While the Mumbai Police replied back politely. The blunt reaction compelled a clarification by De while the policeman in the photo was not medically fit. It was also later revealed that the man under De's lens was a Madhya Pradesh, India, Police personnel.
Shobhaa De tweeted a photograph of an overweight policeman with a caption on Twitter in 2017: "Heavy police bandobast in Mumbai today!" The Mumbai police Twitter handle responded: "We love puns too Ms De but this one is totally misplaced. Uniform/official, not ours. We expect better from responsible citizens like you." Later she clarified: "Consult a dietician if it's an asli, undoctored image doing the rounds."

Daulatram Jogawat, the policeman in question, an inspector with the Madhya Pradesh police. He clarified in an interview that his 180-kilo weight was due to insulin imbalance and not because he overeats.
In an interview with a media person, Jogawat stated that,
"It (weight) is due to my illness that I am so fat, and not due to overeating. I had a gall bladder operation in 1993 and I developed insulin imbalance which resulted in my obesity. If madam wants, she can pay for my treatment. Who doesn't want to be thin?"

Relationships & More
Marital Status
Married
Family
Husband
Dilip De ( a Bengali businessman in the shipping industry, who is her second husband)

Children
• She has six children, including four daughters (one of whom is the editor of India's Hello! magazine and is about to launch an Indian edition of Grazia) [6]

The Guardian




• One of her daughter's name is Radhika and Sudhir is her son.
• Shobhaa De's another daughter's name is Avantika and her husband's name is Pramod. The couple has three kids, Anasuya, Ahiliya and Adhiraj. [7]

Vouge

• Shobhaa De has a grand-daughter named Ayesha.

Parents
Father- Her father was a district court judge.

Mother- Name Not Known
Siblings
She is the youngest of her four siblings.
Favourites
Music
Madonna, Rihanna, Beyonce, Shakira and A.R. Rahman
Films
Bollywood- Bobby, Devdas, Jab We Met, Dil Chhata Hai, Lagaan
Hollywood- Chinatown, Jalsaghar, Citizen Kane, Casablanca, all of Truffauts's films
Books
Catcher in the Rye, War and Peace, The Little Prince, Tender is the Night, The Great Gatsby, A Suitable Boy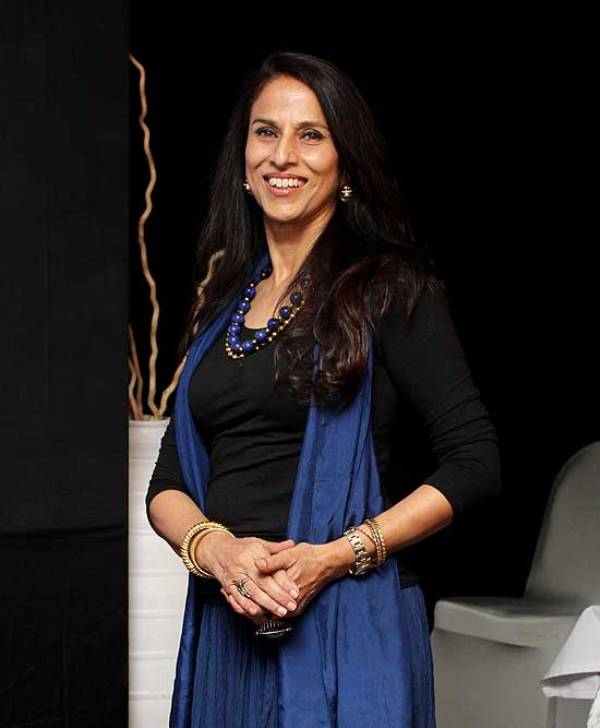 Some Lesser Known Facts About Shobhaa De
Shobhaa De is an eminent Indian novelist, journalist, columnist, and social commentator, who is regarded as India's Jackie Collins. [8]

Los Angeles Times
At the beginning of her career when she was 17 years old, Shobhaa De worked as a model. During her modelling career, she made a name for herself. Thereafter, she considered changing her profession and pursued her career in Journalism.
According to Shobhaa De, her background was "solidly upper-middle class." [9]

The Guardian
The scripts of various Indian Television serials including 'Swabhimaan' and 'Shanti' were written by Shobhaa De in 1994 that aired on Doordarshan (DD). She has been actively involved in writing columns such as "The Sexes" of the magazine "The Week." Reportedly, these columns paved the way towards accelerating the pace and bringing about a sexual revolution among readers. She has also written erotic novels. [10]

I Love India
At age 20, Shobhaa De started her career as a journalist and wrote "agony aunt," a type of advice column. Her writings were also featured in society magazines. [11]

Los Angeles Times When she was 23 years old, Shobhaa De launched her three magazines namely Stardust (a monthly fix of Bollywood gossip), Society, and Celebrity. [12]

The Guardian
In the 1980s, Shobhaa De began writing for The Times of India in its Sunday magazine section. Later, she has been writing as a freelancer for various magazines and newspapers. [13]

Mumbai Mirror [14]

Pune Mirror
Mark Fineman of the Los Angeles Times represented Shobhaa De as, [16]

Los Angeles Times


India's hottest-selling English-language novelist," and how her second novel, Starry Nights (1991), had "a drawing of a nude woman on the front cover."Shobhaa De replied to Mark Fineman on her statement,They said it was the first time they'd broken through the 'F' barrier, the first time they'd run the F-word without asterisks."
In 2007, Urmee Khan wrote for Shobhaa De, [17]

The Guardian


Her books are steeped in a lifetime's observation of Bollywood," and "They describe a side of the country that western audiences rarely encounter, her central themes being power, greed, lust and sex."
In an interview, Shobhaa was asked that what would be the role and status of Indian women in the next 10 years as most of her writings portrayed women status in India. Shobhaa replied,


Well… In Mao's poetic and apt words  – " Women hold up half the sky." I believe that. Ten years from now, I see many more educated women  – the biggest change will come when these financially empowered ladies push for reforms that are in the interests of society at large, and women in particular."
In a conversation with a media house, Shobhaa revealed her inspiration to write amazing books. She said,


Each one of us has a story within – whether or not you choose to narrate it, is up to you. Life itself is so inspiring, how can one not be propelled into chronicling it??"
In 2010, Penguin Books, along with Shobhaa De, created the publishing imprint and named it "Shobhaa De Books." [18]

The Times of India
Shobhaa De is often seen attending various events and functions related to charity and welfare including an American Foundation for AIDS Research (amfAR) event in Mumbai in 2013.
In 2013, in an interview, when Shobhaa was asked about what type of blogs she wrote, she then replied that blogs were more communicating with a chatty approach, and she wrote her own discoveries while travelling to different countries. She explained,


My blog is freewheeling and spontaneous. I don't really 'pre-plan ' a post. It is more cathartic and communicative, with a chatty approach. The topics vary – it could be a strong comment on a movie, politics, fashion, food, a celeb, an international happening, a social issue… or even my own little discoveries while travelling. For me, it is important to connect with those who visit and share my feelings\experiences."

She further added that she replied to all the comments on her blog, and she did not employ anyone to manage her blog. She said,

I read every single comment and try to respond directly to those that interest me. It's not physically possible to respond to every one, since I don't employ people to manage my blog. It is pretty much a one-woman show. I love the relationships I've established through this space. I enjoy the banter and frequent interactions."

In an interaction with a media house when Shobhaa was asked that what she thought about the Indian Society had started coming out in open with topics related to sex and Indian Bollywood had no role in this to play. She then answered that it was more superficial and synthetic than any real change. Shobhaa replied,


Indian society is very thrilled with its own, 'new,' improved' openness. I think this is more superficial and synthetic than any real change. Popular culture provides a small glimpse into a micro section of our society, nothing else reflects our feudalistic mindset as our attitude to women – even urban women, who continue to lead an existence of second class citizens. BOLLYWOOD is ludicrous in what it says about our society. It is a twisted, idiotic representation of  the changing social scene. "

Shobha De appreciated Delhi Chief Minister Arvind Kejriwal in 2013 by saying that he was a quick learner and an active activist-turned-politician. She said in an interview that corruption remained his main plank. She regarded Arvind Kejriwal as a symbol than a politician. She said,


Clearly, he's a quick learner. He switched strategies and toned down, which worked in his favour. He also got rid of some high-profile publicity seekers, who were distracting his followers and taking away the focus from his agenda. He is far from being viewed as a national leader. I would say Kejriwal is more a symbol than a real neta. But let's not downgrade the power of that symbol."
In 2015, Shobhaa De criticised the Maharashtra government for making screening of Maratha films mandatory for multiplexes during prime time, in Mumbai. Later, Shobhaa De received the police security after Shiv Sena activists protested outside her residence. After this incident, The Shiv Sena replied to Shobhaa De,


Had Bal Thackeray not done "dadagiri" to preserve Marathi culture, her forefathers would "have been born in Pakistan" and she would have "attended Page-3 parties in a burqa."
In 2016, Ankita Shukla (The Times of India reporter) wrote for Shobhaa De, [19]

The Times of India


Unignorable has been Shobhaa De's unabashed description of the womenfolk in her novels. De's women range from traditional, subjugated and marginalized to extremely modern and liberated women. De's novels take a leaf the urban life and represent realistically an intimate side of urban woman's life, also revealing her plight in the present-day society."
In 2016, Shobhaa De, as a guest, launched the book- 'The Rebel' by Indian lawyer Ram Jethmalani.
Shobhaa De is an active participant in several literary festivals in India. In 2014, the first edition of the Bangalore Literature Festival (BLF) was inaugurated by Shobhaa De, and since its first edition, she was a part of BLF. [20]

Svetlana Lasrado
In 2017, Shobhaa De participated in a candlelight vigil on the closing day of the Kolkata Literary Festival in Kolkata, West Bengal, India.
In an interview, Shobhaa advised those who were thinking of starting writing a new blog. She said that the relevant topics and writing should be written in blogs, and these writings would definitely extend the personality of a blogger. She said,


What's stopping you??? Go for it! But remember, if you want to use your blog to communicate ideas, keep narcissism out of it. Avoid the 'I. Me and Myself' syndrome. Keep it topical and relevant. Enjoy yourself. Blogs are an extension of a blogger's personality. Treat followers with respect at all times. Don't abuse the space by using it to settle personal scores or parade your vanities."
In a conversation with a media house, Shobhaa De was asked about the focus of her writings on different aspects of urban India, and the fascination behind writing this particular area, and how she evaluated that urban India was progressing. She then replied that life in urban areas in India would change according to the world changes. She explained,


Urban India defines every aspect of my life – it is my milieu. I cannot write about realities not my own – what do I know about rural life? How phoney! Besides, writers generally choose their turf and stick to it – Vikram Seth does not write about India's villages either. Life in urban India will evolve and change as the world changes. I don't know whether one can call that 'progress'!"
Shobhaa De actively addresses various interactive sessions in India and all around the world.
Various Bollywood stars invite Shobhaa De to their ceremonial functions, and Shobhaa De actively participates and attends these functions.
Shobhaa De has often been invited to inaugurate and launch the books of many Bollywood stars.
In an interview, Shobhaa De was asked what was the most gratifying aspect of blogging. She answered that it was liberating, and there were no word limits or space constraints to write a blog. She further added that instant feedback could be received on the blogs. She narrated,


It is soooo liberating! There are no word limits or space constraints. As a writer, I can receive instant feedback from some really sharp minds who are followers. I learn a lot from them. Blogs represent creative freedom – I love that."
Various Indian magazines and tabloids often feature Shobhaa De on their cover page.
Shobhaa De is a LitFest enthusiast and often attends the gathering of writers and readers.
Shobhaa De is an animal lover. She often posts pictures of her pet dog on her social media account.
During lockdown amid the COVID-19 pandemic in 2020, Shobhaa De collaborated with the Bollywood star Sonu Sood and launched Shobhaa De's 'Lockdown Liaisons.'
Shobhaa De tweeted on Shushant Singh Rajput's death, and she angrily went on to lash out at people from Bollywood. She said,


A can of worms has opened with the tragic death of one of our most talented young stars. Bollywood needs to clean up its nasty act before more lives are lost. @sushantsinghrajput."

In April 2021, Shobhaa De criticised those who were vacating Maldives amid the COVID-19 pandemic on her social media account and said that it was a bloody pandemic, and she called the tourists brainless. She appealed to the people who went on vacations in the Maldives during the COVID-19 pandemic that stay at home, and it was not a fashion week or Kingfisher calendar time. She wrote,


For all of you vacationing in Maldives and Goa and exotic locales, remember, it's a holiday for you. It's a bloody pandemic all over. So be don't be an insensitive idiot and post pictures of your privileged life. You're not only coming across as brainless but also completely blind and tone-deaf. This is not the time to boost your Instagram numbers. This is the time to step up and help or if you can't do anything, then shut up and stay home. Or stay quiet in your holiday home… masked up. No photos. This is not fashion week or Kingfisher calendar time!"

Shobhaa De has been married twice. She was first married to Sudhir Kilachand, and the couple became parents to two children, a son named Aditya Kilachand, and a daughter named Avantika Kilachand. However, Shobhaa and Sudhir divorced after a few years of marriage. Shobhaa De then started dating Dilip De whom she eventually married in 1984. The couple has been together ever since and has two children between them, daughters named Arundhati and Anandita.