Sylvia Nanavati (Cynthia Pavri) Age, Boyfriend, Husband, Children, Family, Biography & More
Quick Info→
Nationality: Canadian
Age: 88 Years
Hometown: Portsmouth, England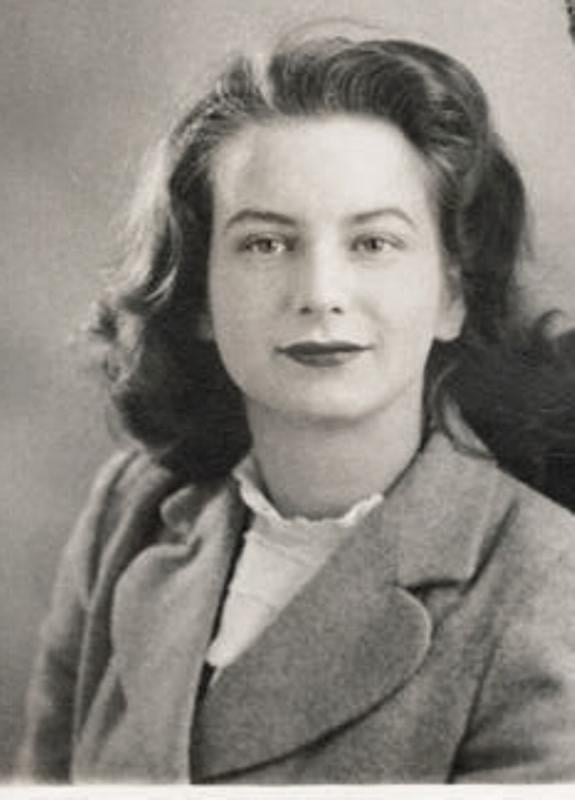 Bio/Wiki
Famous For
Being the wife of K. M. Nanavati
Personal Life
Date of Birth
Year, 1931
Age (as in 2019)
88 Years
Birthplace
Portsmouth, England, United Kingdom
Nationality
Canadian
Hometown
Portsmouth, England, United Kingdom
Religion
Zoroastrianism aka Parsi (after being married to K. M. Nanavati)
Hobbies
Watching Films, Listening to Music, Partying
Controversy
She was highly criticized by a faction of society for having the extra-marital affair with a Bombay-based Sindhi businessman, Prem Ahuja.
Relationships & More
Marital Status
Widow (her husband, K. M. Nanavati, died in 2003)
Affairs/Boyfriends
Prem Ahuja (a Bombay-based Sindhi businessman)

Marriage Date
Year 1949
Family
Husband/Spouse
K. M. Nanavati (Commander, Indian Navy)

Children
Son(s)- Pheroze Nanavati and 1 more
Daughter- Tannaz

Parents
Names Not Known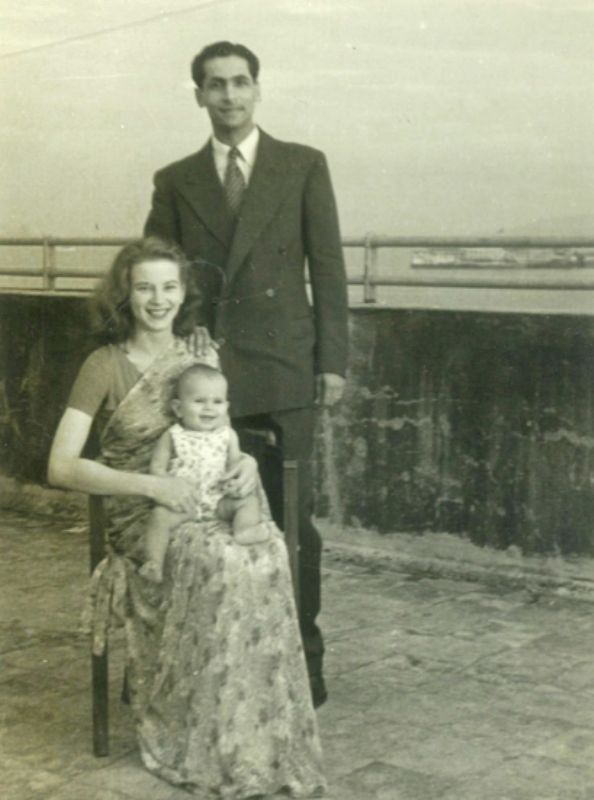 Some Lesser Known Facts About Sylvia Nanavati
Sylvia Nanavati is best known as the wife of K. M. Nanavati from the famous K. M. Nanavati v. State of Maharashtra case of 1959.
Sylvia was a mere teenager in England when she met the handsome Kawas Nanavati in the late 1940s in her hometown Portsmouth, where, like all Indian naval officers in the early years, he was undergoing training at a Royal British Navy facility.
Soon after meeting Kawas, she fell in love with him and both returned to India where they got married to each other in 1949 and settled in Bombay (now, Mumbai).
At the time of her marriage, Sylvia was a child bride.
Sylvia became a mother of three- two sons and a daughter. All her children were born between 1950 and 1956.
The couple became very popular in social parties. The six-footer naval officer and the pretty English woman were head-turners the moment they entered a party- on board, on shore, or on civvy street. In fact, the dominant description for them was that of a "perfect couple."
Everything was going well till she met Prem Ahuja, a rich flamboyant Sindhi businessman in Bombay.
It was a chance encounter with socialite Mamie Ahuja who introduced Sylvia to her brother Prem Ahuja.
Prem was a charismatic and sexy bachelor who wooed Sylvia with invitations to parties and soulful conversations during long, intimate drives.
Soon, Prem and Sylvia became lovers. Thereafter, Sylvia would often visit Ahuja's flat and office. Also, there was an overnight trip to Agra, albeit with Ahuja's sister Mamie as "cover."
Reportedly, it was her loneliness that triggered her friendship with Prem Ahuja; as her husband used to remain away for long periods on naval duty.
On 27 April 1959, when Nanavati came back from his voyage, he found something amiss about his wife and asked her about it. Later, she confessed about her affair with Prem Ahuja.
It is said that on hearing about his wife's affair with someone else, Nanavati didn't lose his temper and the same day, dropped his wife and children to the 'Metro Cinema,' a movie theatre (where the film Tom Thumb was running) and went to a Naval Base in Mumbai, from where he had picked his service pistol. When Sylvia was asked in court why she went for a movie; leaving behind her agitated husband, she replied-


I was upset myself and I did not think clearly then. I was not indifferent to my husband killing himself… It is difficult to explain these things to children, so I took them to the cinema."
Thereafter, Kawas went to Ahuja's flat, where, after a heated argument, he shot Ahuja thrice on his chest. According to sources, during the argument, Nanavati had asked Ahuja whether he would marry Sylvia and take the responsibility of their children to which Ahuja had replied in the negative, which triggered Kawas to kill Ahuja.
After killing Ahuja, Nanavati unloaded his gun and went to the Provost Marshal of the Western Naval Command to surrender himself.
It was Mamie Ahuja, Prem Ahuja's sister, who had filed a case against Kawas for murdering her brother.
The noted Indian lawyer, Ram Jethmalani was part of the legal team put together by Ahuja's sister Maimie.
When the case came to trial, Sylvia's narrative was already written. According to sources, on the first day of the trial of KM Nanavati vs the State of Maharashtra, Sylvia was looking fragile and shaky while Kawas Nanavati was looking like a man of steel principle; a hero to millions of romance-starved ladies.
According to a BBC report, "swooning women threw lipstick-kissed currency notes" at Nanavati as he arrived for trial each day in full uniform.
During the trials, Sylvia took the side of her husband to which the public prosecutor called her little short of a self-serving liar, saying she was defending her husband only because her "lover is now dead."
A tabloid titled, Blitz, had covered all the updates of this case and had played an important role in framing the sympathetical story in the brains of the common people. At that time, a copy of Blitz sold for Rs. 2 per copy, which raised up from the normal rate of 25 paise.
When the case was referred to the high court by the sessions judge, who had declared the jury's verdict of not guilty as "perverse," justice J.M. Shelat's judgement read:


She is a self-confessed sinner whose words did not inspire confidence. She had kept her husband under deception…and had committed the grossest breach of faith with her husband who had given her devotion."
The Bombay High Court sentenced Nanavati to life imprisonment. However, he was pardoned after three years by the then Governor of Maharashtra, Vijaya Lakshmi Pandit (sister of Jawaharlal Nehru), on account of ethnic-political machinations.
Thereafter, Sylvia left India and got settled with her husband and children in Ontario, Canada, where Sylvia and Kawas built a new life.
After her husband's death in 2003, Sylvia moved from their long-time Burlington home to an assisted living flat in 2015.
The K. M. Nanavati v. State of Maharashtra case received unprecedented media coverage and has inspired several books and films such as the 1973 film Achanak, the 2016 film Rustom, and the 2019 web series The Verdict.