Top 10 Male Social Reformers in India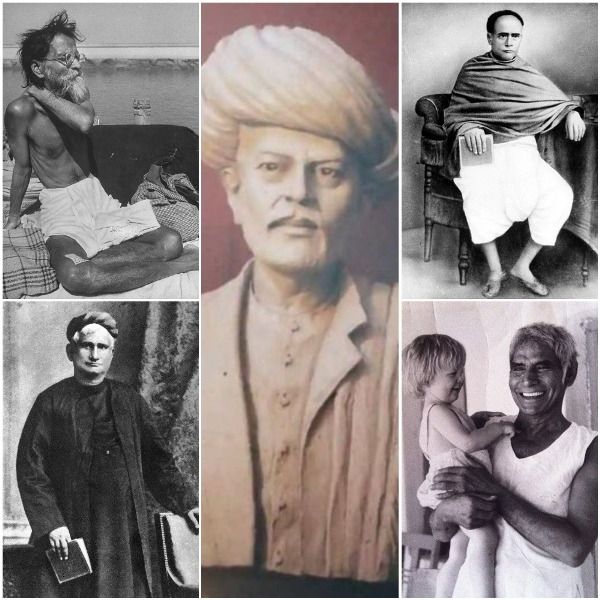 India has witnessed a series of social and religious reform movements carried out by many notable social reformers like
Dayanand Saraswati
and Raja Ram Mohan Roy, who immensely contributed to the restructuring of Indian society along modern lines. Some social reformers took up the challenge of breaking the jinx of the prevailing caste system, while others fought for the introduction of girls' education and widow remarriage. Here's a list of 10 male social reformers in India:
1. Mahatma Gandhi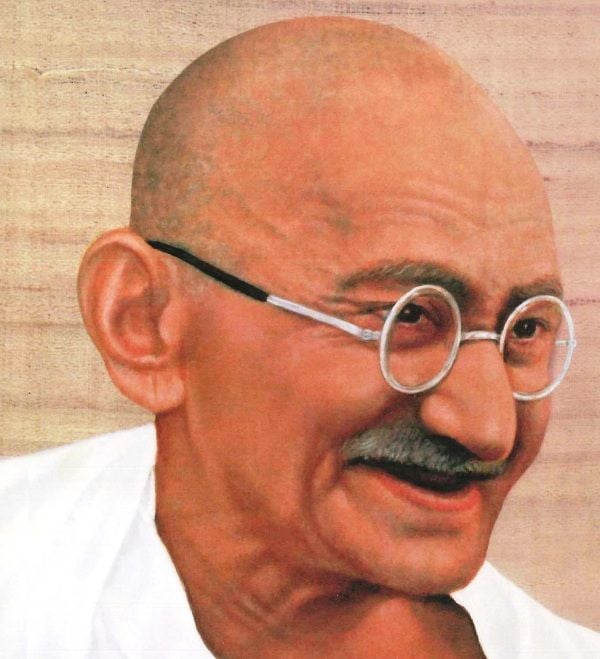 Mahatma Gandhi's contributions to social reforms in India are so vast that it is not possible to list all of these in one article. He was, in fact, a true social reformer, who fought against the evils of society. He always emphasized the self-reformation of an individual and was very worried about the poverty of India; moreover, almost all his political movements were nothing but a type of social work. His reform movements addressed many prevailing issues including poverty, women's rights, untouchability, and addressing religious and ethnic amity. He propounded the concept of swaraj or self-rule that envisioned the establishment of an ideal society.
It is Swaraj when we learn to rule ourselves. It is, therefore, in the palm of our hands. But such Swaraj has to be experienced, by each one for himself. One drowning man will never save another."
2. Raja Ram Mohan Roy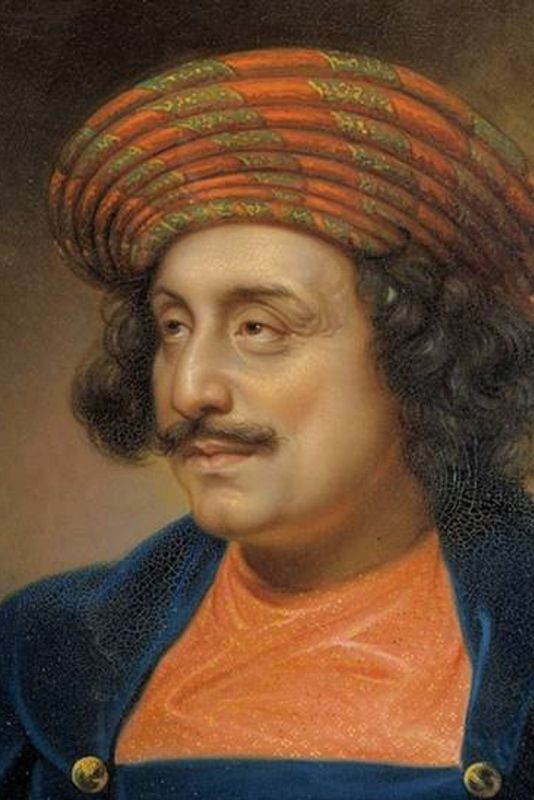 Raja Ram Mohan Roy is considered one of the most prominent social reformers in India in the 19th century. He brought radical changes to the Indian subcontinent through Brahmo Samaj, a social-religious reform movement in the 19th century. He is best known for his efforts to abolish the superstitious practices in Hindu customs such as Sati, polygamy, child marriage, and the caste system; he strongly advocated for widow remarriage. His efforts to demand property inheritance rights for women are considered a significant contribution to women's rights. Many historians call him the "Father of the Bengal Renaissance" for his immense contributions to various social reform movements.
The superstitious practices which deform the Hindu religion have nothing to do with the pure spirit of its dictates."
3. Swami Vivekananda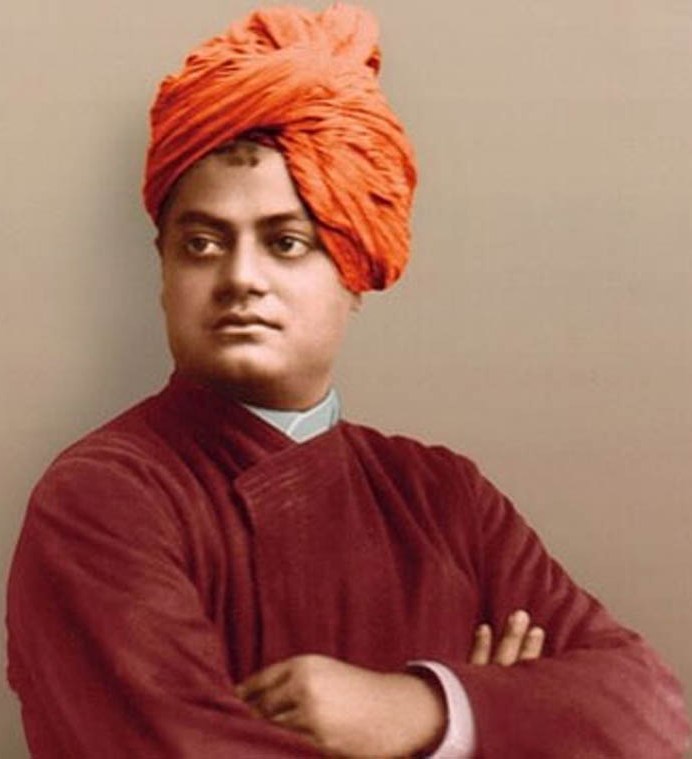 Swami Vivekananda was one of the prominent 19th-century social reformers in India. With his participation in the contemporary Hindu reform movements in India, he made valuable contributions to the concept of nationalism in colonial India. Best known for his famous Chicago speech, that he delivered at the Parliament of the World's Religions in 1893, in which he addressed the audience as "Sisters and brothers of America," Swami Vivekanand put forth the soul of India to the western society, where he is often referred to as the spokesperson of the Hindu Religion. He is known for his two-fold personality, spiritual self, and social self, and there were times when his spiritual self took precedence over his social self. Swami Vivekananda is a pioneering figure in India who contributed greatly to the formation of modern India. As a part of his reforms, Swami Vivekananda promoted socialism, secularism, mass upliftment, and mass power, as well as promoting universal literacy and women's liberation through social service. The resonating words of his famous speech 'Awake, arise, and don't stop until the goal is achieved' are still echoing among the youth of the nation, stirring their social conscience and igniting their damp spirits.
A nation is advanced in proportion to education and intelligence spread among the masses."
4. Swami Dyananda Saraswati
Dayananda Saraswati, also known as Swami Dayananda Saraswati, was an Indian philosopher and social reformer who is best known for being the founder of a social reform movement called "Arya Samaj." He spent his entire life criticising the prevailing dogma and superstition in Hinduism at the time and heavily voiced his opinion against the pointless rituals, idolatry, animal sacrifice, meat-eating, offerings made in temples, priestcraft, pilgrimages, and discrimination against women; through his celebrated book "Satyarth Prakash." Inspired by the teachings of Swami Virjananda, Dayananda decided to devote his entire life to removing the impurities in Hinduism. Dayananda Saraswati travelled across India to spread the message of the Vedas, including the Vedic ideals of Brahmacharya (celibacy) and devotion to God. He called the entire nation to 'return to the Vedas.' His "back to the Vedas" message had a deep impact on many philosophers and thinkers of that time. During a short visit to Calcutta, he met Ramakrishna Paramahansa (guru of Swami Vivekananda) and the founder of Brahmo Samaj Keshav and his followers. However, he didn't agree with their philosophies, and after his Calcutta visit, he established the Arya Samaj on 10 April 1875 in Bombay, an organization that went on to become the first Hindu organization to introduce proselytization in Hinduism. He was a strong advocate of women's rights and had vehemently rejected the Brahmanical doctrine that women should not read the Vedas. He also supported widow marriage and many other social rights that women were not given at that time.
All actions should be performed with the prime objective of benefiting mankind."
5. Ishwar Chandra Vidyasagar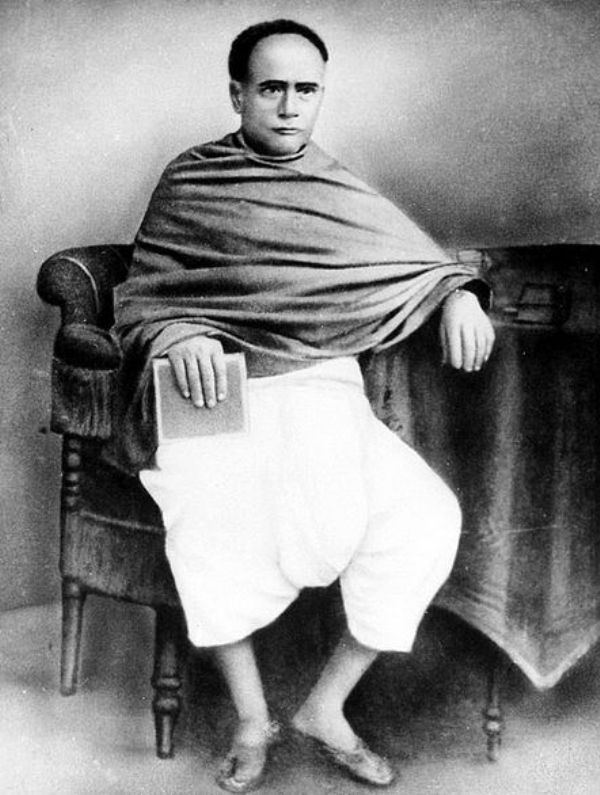 Ishwar Chandra Vidyasagar is considered among the prominent social reformers of the nineteenth century in India. He significantly contributed to simplifying and modernising Bengali prose for which he is often termed the "Father of Bengali prose." He improved the status of women, permitted widows to remarry, and advocated against polygamy. Campaigning for Hindu widow remarriage, he petitioned the Legislative Council despite severe opposition, including a counter-petition (by Radhakanta Deb and the Dharma Sabha) that garnered nearly four times as many signatures. Although widow remarriage was regarded as a flagrant violation of Hindu customs and was strongly opposed, Lord Dalhousie personally drafted the bill, which became the Hindu Widows' Remarriage Act, 1856. He was also a prominent educationist, and he established a number of model schools in Hooghly, Midnapore, Burdwan, and Nadia.
Beyond the welfare of others, there is no other righteous work and religion."
6. Jyotiba Phule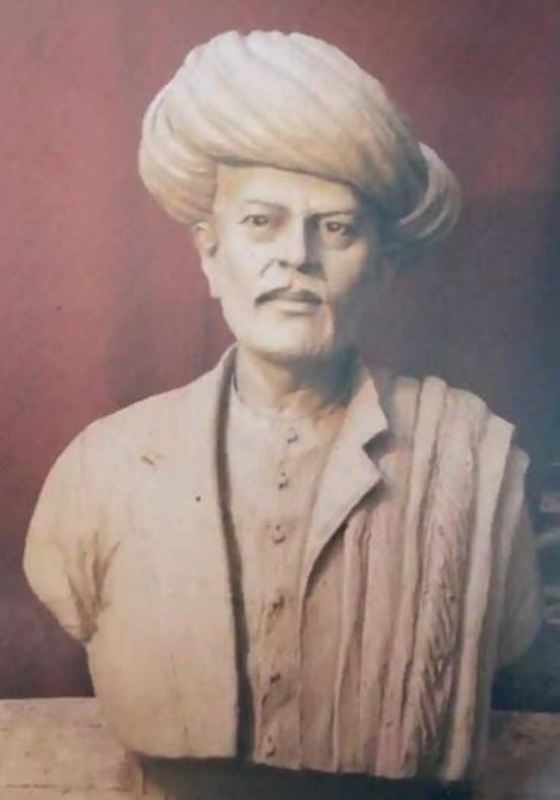 Mahatma Jyotiba Phule, one of the major social reformers in Indian history, worked relentlessly for uplifting the rights of women. He is considered a pioneer in the field of women's education in India. During his lifetime, he struggled with societal issues as a humanitarian, author, philosopher, and revolutionary. He is also known for speaking out against caste inequality. In addition to abolishing caste systems and untouchability, he also worked hard to emancipate women. The most notable work of Phule was educating women and people from lower castes. He got married to Savitri Bai in 1840, and both went on to become pioneers in India in women's education. He educated his wife and encouraged her to teach girls. His encouragement led to Savitri Bai becoming the country's first female teacher. As a widow remarrying advocate, Jyotiba Phule founded a home for lower and upper caste widows in 1854. To combat female infanticide, he also opened a shelter for newly-born infants. To fight for the equal rights of the poor and people from lower castes, Phule and his followers founded the Satyashodhak Samaj in 1873. Jyotiba Phule tried to remove the stigma of social untouchability that surrounded the lower castes by opening his home and allowing lower castes to use his water well.
Without education, wisdom was lost; without wisdom, morals were lost; without morals, development was lost; without development, wealth was lost; without wealth, the Shudras were ruined; so much has happened through lack of education."
7. Dr. Bhimrao Ambedkar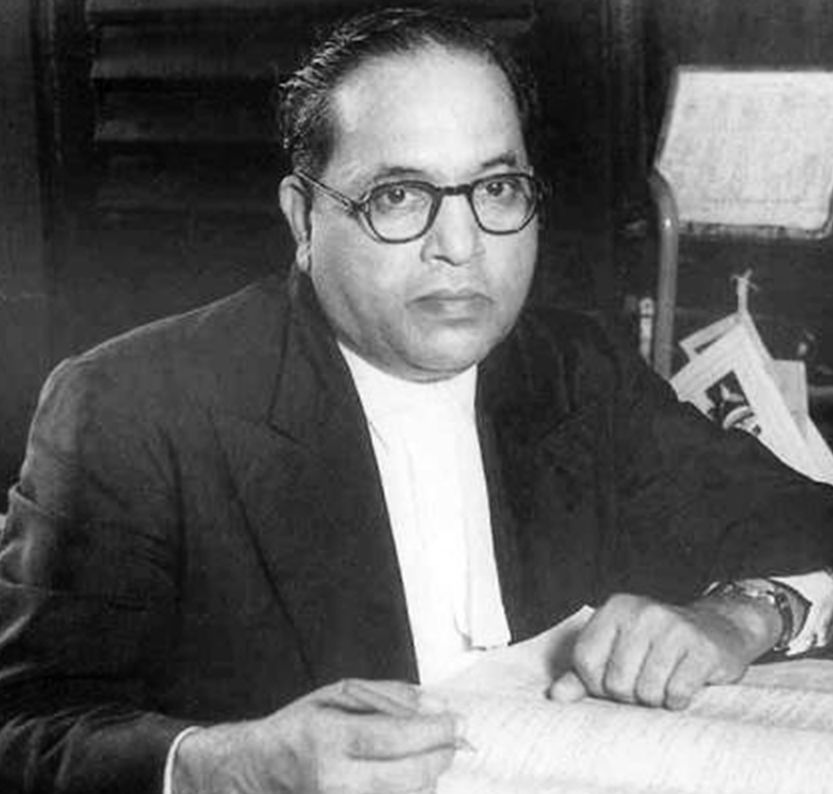 B. R. Ambedkar's social reform policies are considered pathbreaking. He brought reforms in the Indian society through many of his significant contributions including the revision of the Hindu code bill, introducing the concept of a separate electorate for untouchables (Poona Pact), introducing advancement to the industry and agriculture sector, and drafting the Constitution of India. In his thesis Caste in India: Their Mechanism, Genesis and Development, he discusses how the caste system had evolved and the reasons for its perpetuation. Ambedkar asserts that the Brahmins adopted the current form, which has "endogamy" and "membership by autogeny," leading other groups to emulate a kind of self-proclaimed elitism. According to Ambedkar, because of this, practices such as enforced widowhood, Sati, and child marriage were in place to solve the problem of surplus men and surplus women within a caste. Ambedkar went abroad to earn M.A. Majoring in Economics, Ph.D., MSc, Barrister-at-Law, and DSc (Economics). After he returned to India, his focus shifted to social and political life. In Mahad in Raigad district, Maharashtra, Ambedkar led his famous satyagraha to allow untouchables to use water in a public tank in Mahad. He asked Dalit women to abandon all old customs that identified them as untouchables and encouraged them to wear saris like high caste women. On 25 December 1927, he led thousands of followers to burn copies of Manusmriti as it justified caste discrimination and untouchability. On 13 October 1935, Ambedkar proclaimed to leave Hinduism following which he embraced Buddhism.
There is no doubt; in my opinion, that unless you change your social order you can achieve little by way of progress. You cannot mobilise the community either for defence or for offence. You cannot build anything on the foundations of caste. You cannot build up a nation; you cannot build up a morality. Anything that you will build on the foundations of caste will crack and will never be a whole."
8. Baba Amte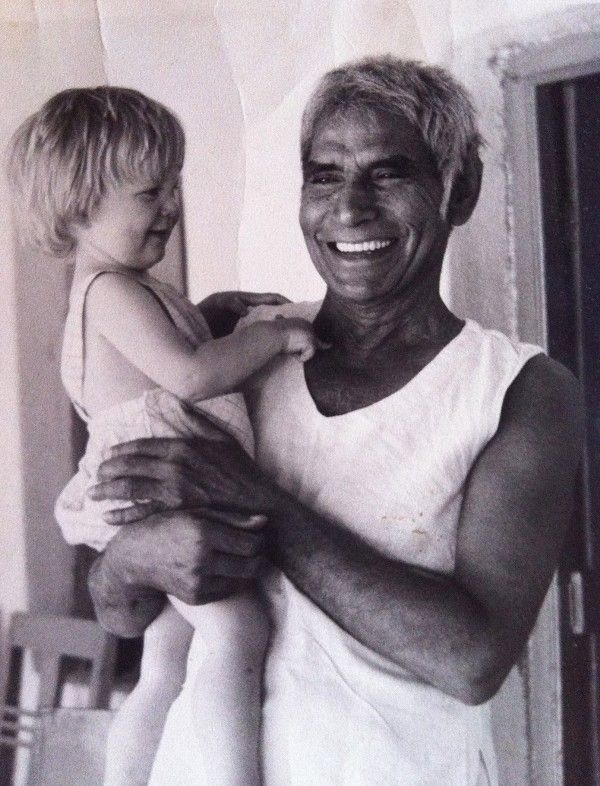 Baba Amte was so concerned to remove the stigma and evils from the society that he injected himself with bacilli from a patient to fight the stigma associated with leprosy and to prove the ailment was not highly contagious. Baba Amte devoted his entire life to the service of leprosy patients and removing the stigma around the ailment. In 1949, he established a leprosy care centre,  Anandwan, in the Chandrapur district of Maharashtra, where patients were offered care and a self-reliant way of life. Reportedly, while working with Mahatma Gandhi in India's struggle for freedom, Baba Amte encountered a leprosy patient named Tulshiram that changed his life following which he founded Maharogi Sewa Samiti, Warora, or Anandwan, where leprosy patients were provided with medical care and a life of dignity. For his social service, Baba Amte was honoured with the Padma Vibhushan in 1986, and he won the Ramon Magsaysay Award in 1985.
I had never been frightened of anything. Because I fought British tommies to save the honour of an Indian lady, Gandhiji called me 'Abhay Sadhak', fearless seeker of the truth. When the sweepers of Warora challenged me to clean the gutters, I did so; but the same person quivered in fright when he saw the living corpse of Tulshiram."
9. Vinoba Bhave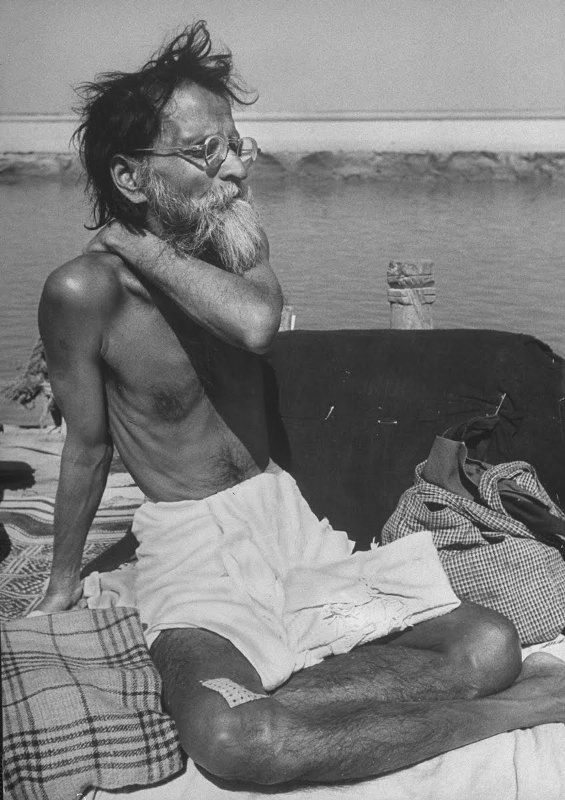 Vinoda Bhave, also known as Vinayak Narahari and Acharya, is best known for his Bhoodan Movement. He is also known to be the spiritual successor of Mahatma Gandhi. Through his Bhoodan Movement, which started from Pochampally on 18 April 1951, he roamed all over India, asking the landlords to contribute land to the poor farmers. He also formed an ashram and a community to support women in becoming food self-sufficient. He was vigorously impressed with Bhagavad Gita, and he decided to convert it into the Marathi language as well. The hallmark of his philosophies includes non-violence and compassion, and he extensively campaigned against the slaughtering of cows. In 1958, he became the first recipient of the international Ramon Magsaysay Award for Community Leadership, and in 1993, he was awarded the Bharat Ratna posthumously.
All revolutions are spiritual at the source. All my activities have the sole purpose of achieving a union of hearts."
10. Bankim Chandra Chatterjee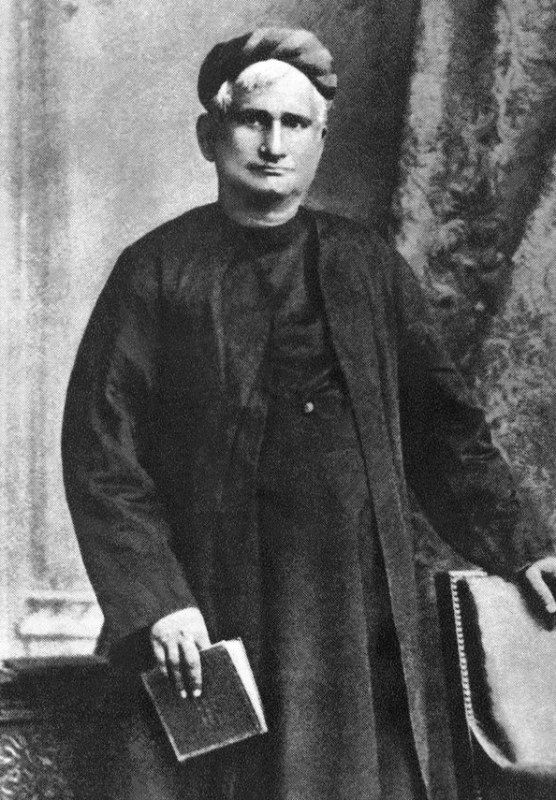 Bankim Chandra Chatterjee was an Indian author, poet, and journalist. He had a reputation for being a religious reformer. He believed that genuine change could only be achieved via Hinduism's internal reform, and he worked to create the foundation for Bengal's spiritual awakening. Bankim Chandra Chatterjee is prominently known to give India its national song, Vande Matram.
Patriotism is religion and religion is love for India."