Sirajuddin Haqqani Age, Wife, Family, Biography & More
Quick Info→
Religion: Sunni Islam
Height: 5' 7"
Age: 41 Or 48 Years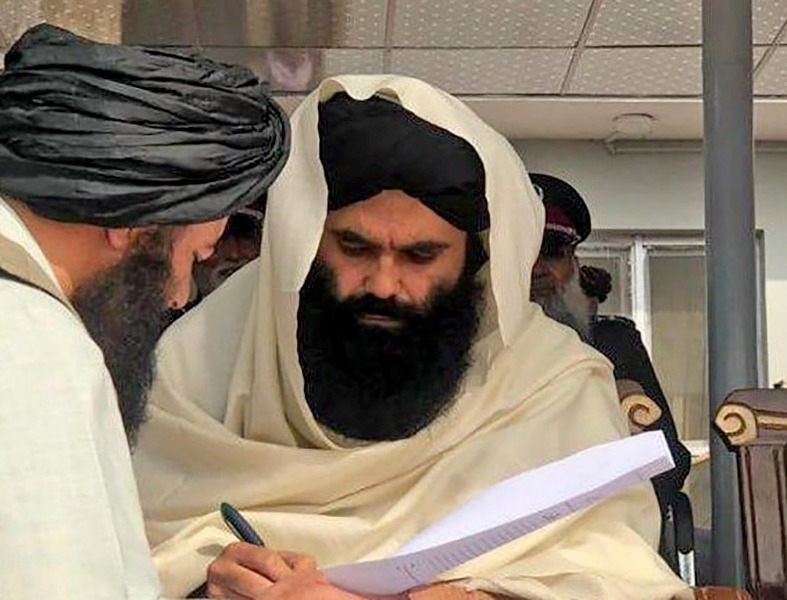 Bio/Wiki
Full name
Sirajuddin Jallaloudine Haqqani [1]

FBI
Aliases [2]

FBI
• Siraj
• Khalifa
• Mohammad Siraj
• Sarajadin
• Cirodjiddin
• Seraj
• Arkani
• Khalifa (Boss) Shahib
• Halifa
• Ahmed Zia
• Siraj Haqqani
• Serajuddin Haqani
• Siraj Haqani
• Saraj Haqani
Profession
Taliban Militant
Famous for
Being the Afghan Minister of Interior
Physical Stats & More
[3]

FBI Height
in centimeters- 170 cm
in meters- 1.70 m
in feet & inches- 5' 7"
Eye Colour
Dark Brown
Hair Colour
Salt & Pepper
Politics
Political Party
Taliban
Political Journey
On 7 September 2021, he became the Afghan Minister of Interior in the Taliban-ruled government.
Military Service
Allegiance
Islamic Emirate of Afghanistan
Branch/Service
Haqqani network
Years of Service
2000-present
Rank
Deputy Taliban millitary leader
Wars/Battles
• War on Terror (2001-present)
• Afghan Civil War (1996–2001)
• War in Afghanistan (2001–present)
• Taliban insurgency (December 2001 - August 2021)
• Operation Zarb-e-Azb (2014-2017)
• 2021 Taliban offensive
Personal Life
Date of Birth
1973 or 1980 [4]

FBI
Age (as of 2021))
48 Years or 41 Years [5]

FBI
Birthplace
Afghanistan or Pakistan [6]

FBI
Nationality
Afghan
College/Institute
Darul Uloom Haqqania Deobandi Islamic seminary in Akora Khattak, Khyber Pakhtunkhwa, Pakistan
Educational Qualification
Graduated from the Dar al-Ulum Haqqaniyya madrassa in Pakistan [7]

Stanford University
Religion
Islam
Sect
Sunni [8]

Stanford University
Relationships & More
Marital Status
Not Known
Family
Wife/Spouse
Not Known
Parents
Father- Jalaluddin Haqqani (an Afghan leader of the Haqqani network; died on 3 September 2018)

Mother- Name Not Known (from the United Arab Emirates)
Siblings
Brother- 2
• Anas Haqqani (a senior leader of the Haqqani network)

• Mohammad Haqqani (a senior leader of the Haqqani network) - from his father's Pashtun wife; died in a drone attack on 18 February 2010 in Dande Darpakhel, a village in North Waziristan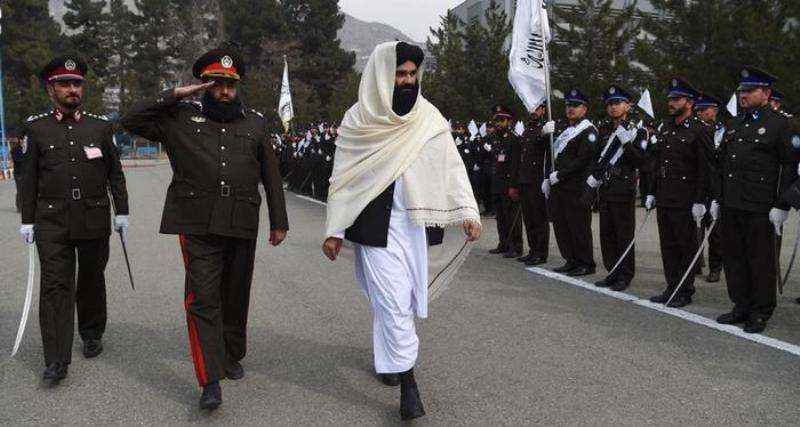 Some Lesser Known Facts About Sirajuddin Haqqani
Sirajuddin Haqqani is a leader of the Haqqani network, a designated foreign terrorist organization. In September 2021, he was inducted into the cabinet of the newly formed Taliban government as the Minister of Interior Affairs of Afghanistan and became one of the two deputies of Taliban supreme commander, Mawlawi Hibatullah Akhundzada. He is wanted by the FBI for questioning.
He grew up in Miramshah, North Waziristan, Pakistan. While growing up in Pakistan, he attended Darul Uloom Haqqania Deobandi Islamic seminary in Akora Khattak, Khyber Pakhtunkhwa from where he graduated in Islamic studies.
According to a source, in Urdu, his name, Sirajuddin, is translated as 'light of the religion.'
His father, Jalaluddin Haqqani, formed the Haqqani network in the late 1970s as an Afghan guerrilla insurgent group to fight against the Soviets, US-led NATO forces, and the Islamic Republic of Afghanistan government. In 1995, the Haqqani network became part of the Taliban after which the U.S. government termed it to be the "most lethal and sophisticated insurgent group." Jalaluddin also served as minister of tribal affairs after the Taliban captured the capital, Kabul, in 1996.
According to a Stanford University research paper on the Haqqani network, before heading the network, Sirajuddin engaged in weapons training and distribution by the network. There are reports that this group operates out of Miram Shah in the Federally Administered Tribal Areas in northern Pakistan, where they deploy camp facilities for conducting activities such as weapons acquisition, suicide bomber training, and logistical planning for military campaigns. [9]

Stanford University
U.S. and Kabul officials have long charged Pakistan's Inter-Services Intelligence with providing covert shelters for the Taliban and the Haqqani network; however, Pakistan denies any links.
Various estimates place the number of group members at 3,000 to over 10,000. In an interview, when Sirajuddin was asked whether there were 10,000 Haqqani fighters, he replied,


That figure is actually less than the actual number."
Reports state that the network receives funding from a variety of sources, including wealthy Arab Gulf citizens. As a fundraiser, Haqqani has frequently travelled to the Arab Gulf. Haqqani is fluent in Arabic and has developed close relationships with many Arab Gulf regional people and organizations. Moreover, the network generates funds from criminal activities, including the smuggling of mineral supplies from Afghanistan.
Apart from its link with the Taliban, the Haqqani network has alliances with many more militant groups, including al-Qaida, Tehreek-i-Taliban in Pakistan, the Islamic Movement of Uzbekistan, and Pakistan-based Lashkar-e-Taiba, and from 2001 to 2015, the network executed numerous attacks on US-led NATO forces and the Islamic Republic of Afghanistan government.
Sirajuddin Haqqani, along with several of his close relatives including his uncles Ibrahim Haqqani and Khalil al-Rahman Haqqani, began to assume greater command of the group in 2004. After the demise of Jalaluddin in 2018, Sirajuddin became the head of the Haqqani network. Sirajuddin is seen as even more ruthless than his father. Sirajuddin Haqqani presided over a shift towards a more violent and ambitious militant group than that owned by his father, undermining the authority of the Afghan state and Western interests. In contrast to his father, Sirajuddin Haqqani has employed far more lethal strategies, including videos of mass beheadings and brutal assassinations, which were eschewed by the Quetta Shura Taliban under Omar. [10]

Stanford University
Instead of launching Al Qaeda-style global jihad against the West, the Haqqani network's post-9/11 leadership uses political acts to gain power. In 2008, for example, he linked up with Abdul Rauf Zakir, a key commander in northern Afghanistan, who requested the Haqqani network's financial assistance in return for expanding the Haqqani network's influence and operations in Kabul and select northern provinces, including Takhar, Kunduz, and Baghlan. Over the years, Zakir has become a close confidante of Sirajuddin Haqqani, becoming the head of suicide operations for the network and facilitating its high-profile suicide attacks.
He also confessed to organizing and coordinating an attempt to assassinate Hamid Karzai, which was planned for April 2008.
Coalition forces have accused his forces of carrying out the bombing in late December 2008 near an elementary school in Kabul that killed several schoolchildren, an Afghan soldier, and an Afghan guard; no coalition personnel was injured.
A report in March 2010 described Haqqani as one of the leaders of the Taliban's Quetta Shura.
Haqqani released a 144-page Pashto-language book in 2010 titled 'Military Lessons for the Benefit of Mujahedeen' in which he appears more radical than the Taliban. In the book, he supported beheading and suicide bombings while legitimizing targeting the West.
In September 2011, in a rare telephone interview from an undisclosed location, Sirajuddin told Reuters,


Gone are the days when we were hiding in the mountains along the Pakistan-Afghanistan border. Now we consider ourselves more secure in Afghanistan besides the Afghan people. Senior military and police officials are with us."

He further added,

There are sincere people in the Afghan government who are loyal to the Taliban as they know our goal is the liberation of our homeland from the clutches of occupying forces."
Sangeen Zadran, who was Sirajuddin Haqqani's deputy, was killed by a US drone strike on 5 September 2013.
Following Akhtar Mansour's election as Taliban leader in 2015, a communication was posted quoting Sirajuddin Haqqani –


My particular recommendation to all members of the Islamic Emirate is to maintain their internal unity and discipline…"
A New York Times opinion piece titled "What We, the Taliban, Want" by Sirajuddin Haqqani appeared on 20 February 2020, igniting a controversy by indicating that terrorists had the opportunity to publish articles.
The British Taliban expert Antonio Guistozzi told Foreign Policy that Sirajuddin Haqqani was infected with COVID-19 on 31 May 2020, as a result of which he was absent from the group's leadership.
Following the Taliban's return to control of the country, he became Islamic Emirate of Afghanistan's Minister of Interior on 7 September 2021.
According to Sirajuddin, in the past, the Haqqanis have rejected several peace gestures from the United States and President Hamid Karzai's government because they attempted to "create divisions" among militant groups. In an interview, while talking about this, he said,


They offered us very very important positions but we rejected and told them they would not succeed in their nefarious designs. They wanted to divide us."
There has been a $10 million reward offered by the State Department for information leading to his arrest. He is also wanted by the FBI for questioning. According to an FBI poster, Haqqani was wanted for questioning in connection with an attack on a hotel in Kabul in January 2008 in which six people were killed including an American citizen. Haqqani was also suspected of coordinating and participating in cross-border attacks against United States coalition troops in Afghanistan, according to the FBI.
On 5 March 2022, he made a rare public appearance at a graduation ceremony for newly recruited Afghan police officers in Kabul. [15]

The Indian Express