Sridevi: Life-History & Success Story
The versatile actress, whom no one can match to date, be it Southern cinema or Bollywood. She can be described as the epitome of beauty and it's none other than Sridevi.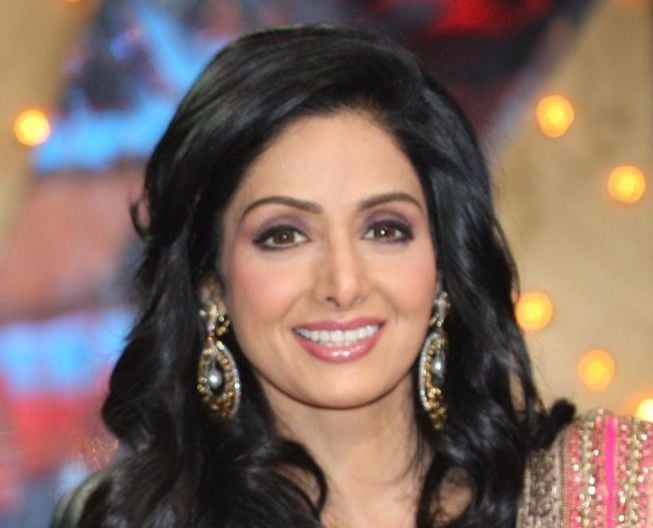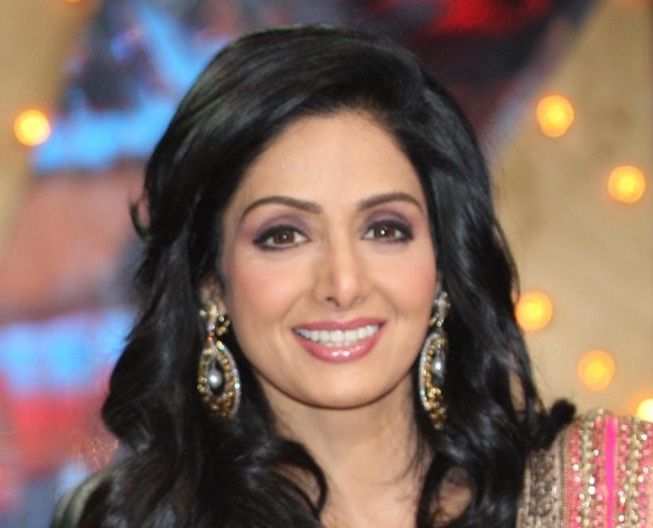 Initial Limelight
The noted actress was born in her father's native place in Tamil Nadu on 13th August 1963. She was named Shree Amma Yanger Ayyappan by her father and mother Rajeswari. Even before she entered Hindi cinema as a heroine she had tasted success at a young age as a child artist in Telugu, Malayalam and Tamil films.
Career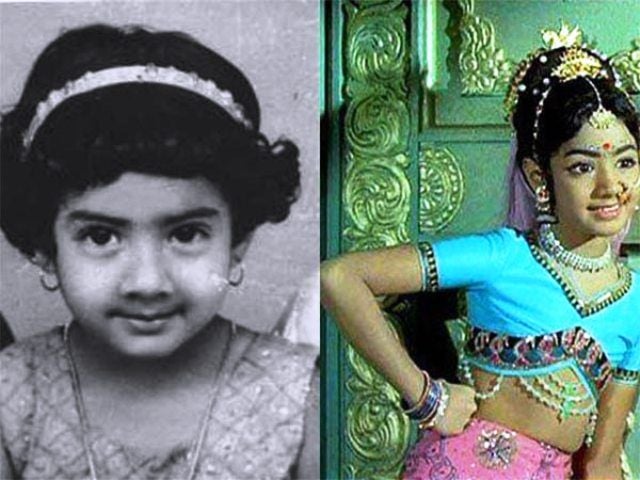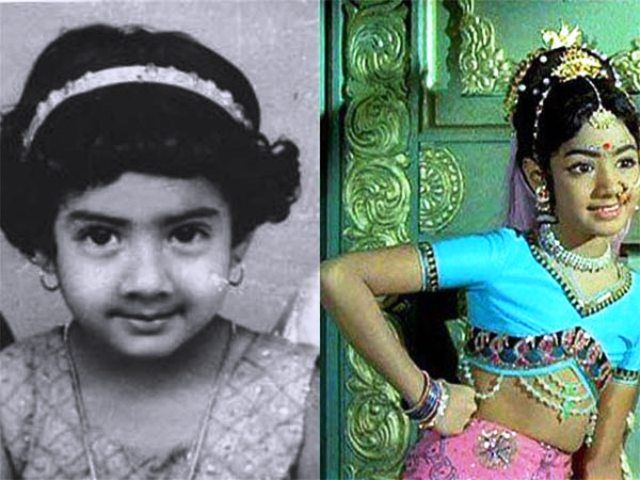 She started her career as a child actor at the age of 4 in a Tamil movie "Kandan Karunai" in 1967. In Bollywood, she acted in her debut film "Solva Sawan (1979)" in the lead role.
Versatile Skills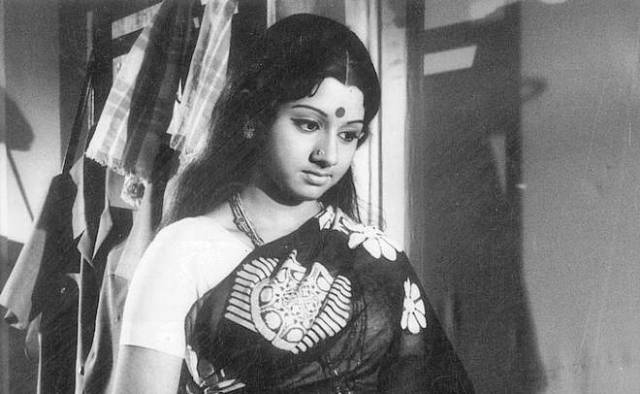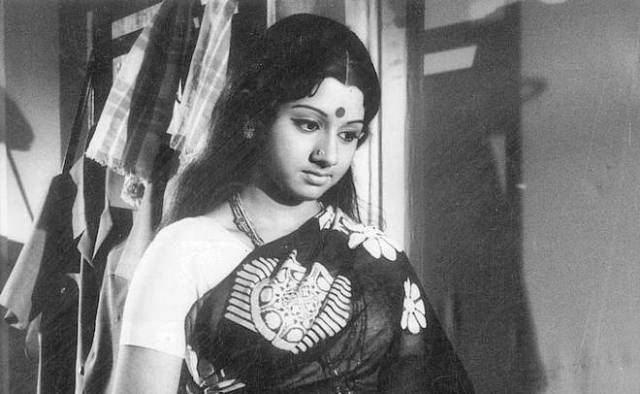 The actress was only 13 years old when she played Rajnikant's step-mother's role in a Tamil movie "Moondru Mudichu (1976)".
The Turning Point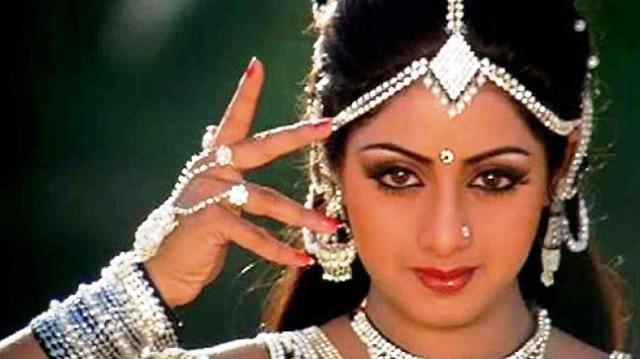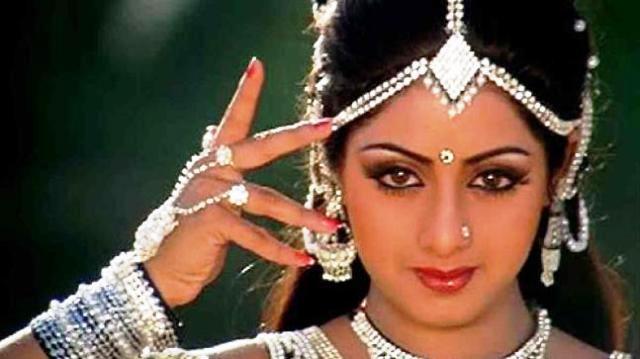 In 1983, the Jeetendra-Sridevi starrer movie "Himmatwala" became the talk of the town and the stepping stone towards her successful journey.
Language Constrain
When Sridevi made her first debut in Bollywood she was not very comfortable talking in Hindi and her voice was mostly dubbed by Naaz. She dubbed for her dialogues for the first time in the movie "Chandni (1989)".
American Director Steven Spielberg
Her acting skills were not only recognized by Indian directors but also the directors from abroad wanted to sign her. Steven Spielberg wanted to cast her for a brief role in Jurassic Park, however, she rejected the offer as she was at the peak of her career in Bollywood.
Playback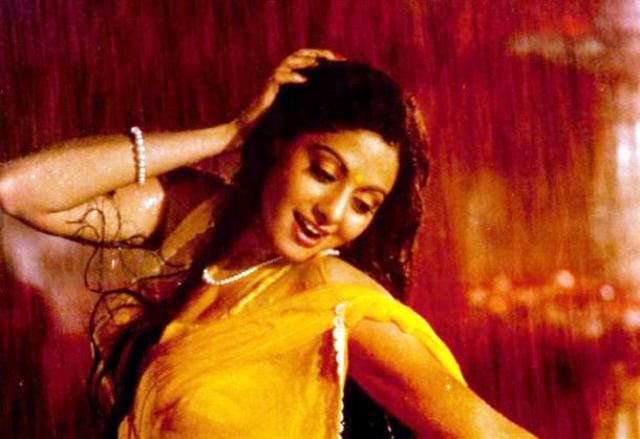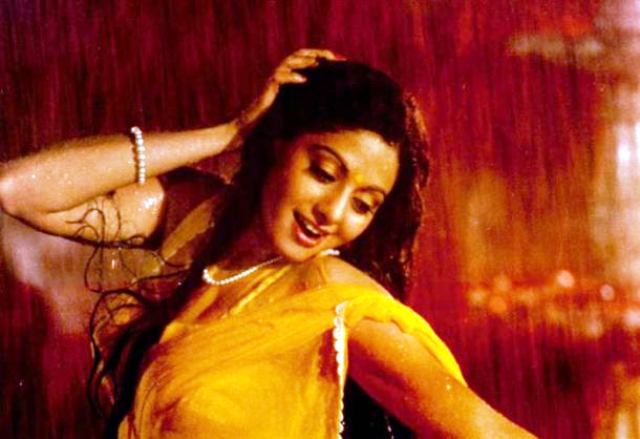 In movies "Sadma (1983)", "Chandni (1989)", "Ranjana (1991)", and "Kshana Kshanam (1991)" Sridevi did playback.
A Bad Phase of Life
Sridevi was making name and fame in the industry, suddenly in the year 1991 while shooting for Yash Chopra's film "Lamhe" her father died and 5 years later down the line in 1996 she lost her mother due to brain tumor.
A New Life With Boney Kapoor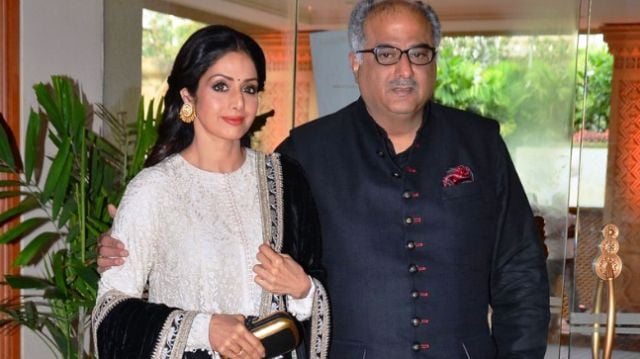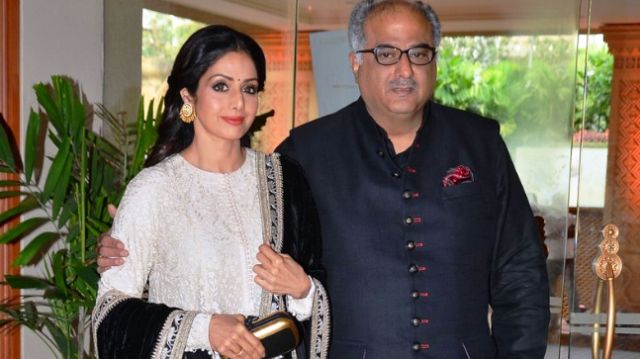 While she was going through the tough phase of her life, the celebrated film producer Boney Kapoor stood next to her and in 1996 she married Boney Kapoor after completing her movie "Judaai".
Lucky Mascot
Jeetendra and Sridevi together as a couple were appreciated in the films together for many years and it can be said that Jeetendra became lucky for her and soon Bollywood producers and filmmakers started signing her for the movies in great number. The charm and beauty of the fabulous actress made people forget her flop movies very soon.
Successful Pairing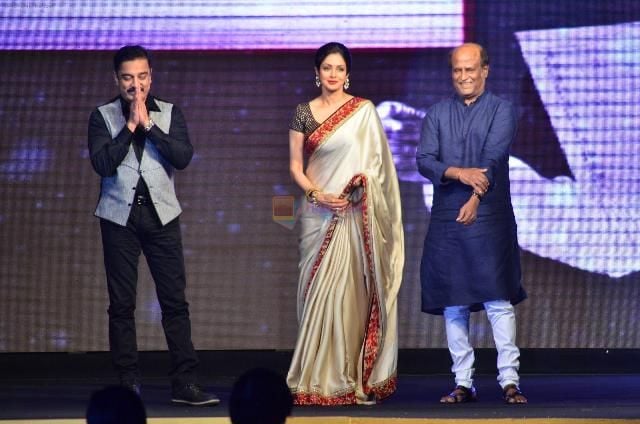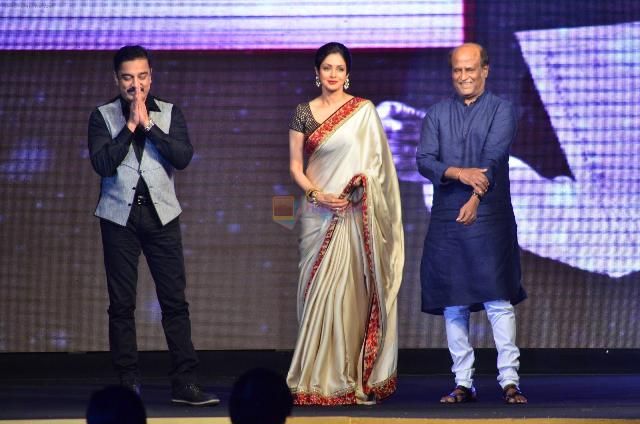 Not only the successful pairing of Anil Kapoor-Sridevi but the leading pair of Kamal Hassan-Sridevi and Rajinikanth-Sridevi also got recognition by the people and their movies were eagerly welcomed by them.
Last Hit Film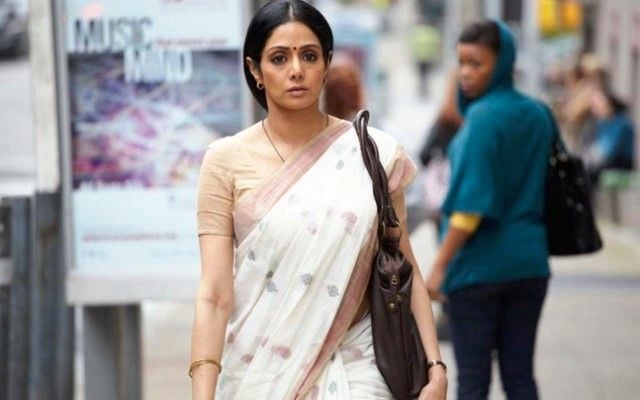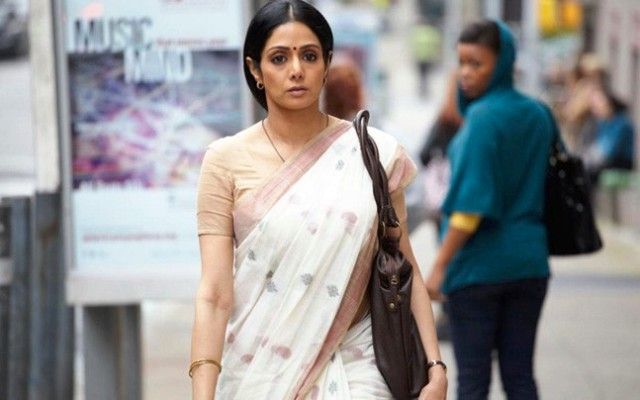 Her acting in 2012, in the movie "English Vinglish, has become her last hit film in which she acted against Adil Hussain.
Recognition From Government of India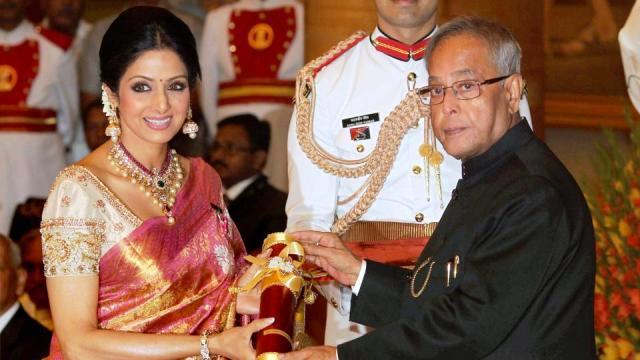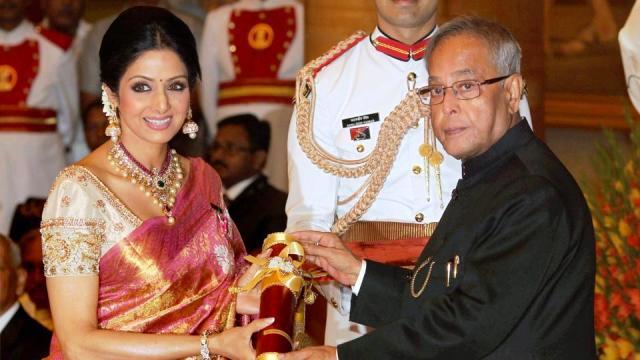 In 2013, Sridevi was awarded Padmashree- the fourth highest civilian award of the country for her contribution to the entertainment industry. In the same year, she was also voted as India's greatest actress in 100 years in a CNN IBN National poll.
Filmfare Awards
She got appreciations for her acting skills and won Filmfare Awards for best actress in leading role 5 times. It is a lesser known fact that Sridevi was so dedicated towards her work that once she was down with 103 degrees fever while shooting for the famous song "Na Jaane Kahan Se Aayi Hai" of the film "ChaalBaaz (1989)" even then, she still kept her spirits up.
Influence of Cinema in Her Life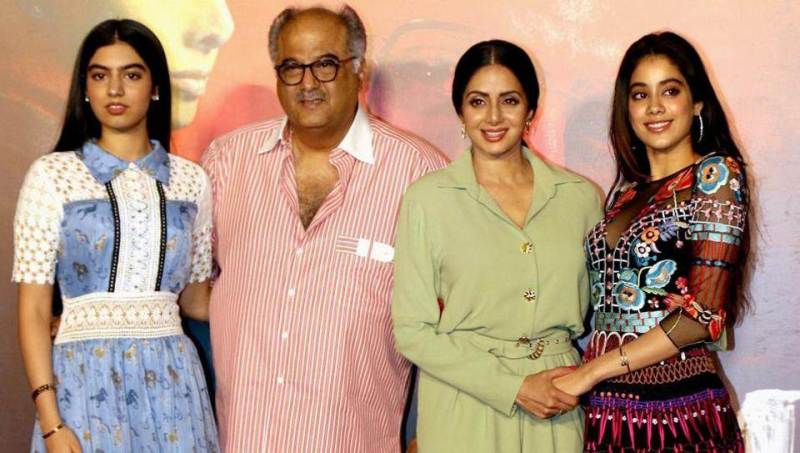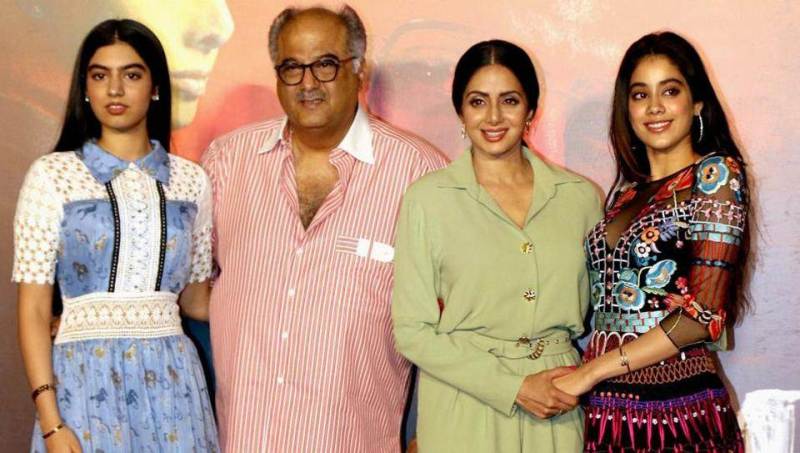 Getting inspired by her husband Boney Kapoor's film "Judaai (1997)" and "Hamara Dil Aapke Paas Hai (2000)", Sridevi named her two daughters Jhanvi and Khushi after the name of heroines in these movies.
Death
The actress went to attend a wedding of Mohit Marwah in Dubai with her husband Boney Kapoor and younger daughter Khushi Kapoor. She left everyone under shock on her untimely demise in Dubai on 24th February 2018 when she was only 54 years old. Drowning is said to be the cause of death while she was staying at Hotel Jumeirah Emirates tower in Dubai United, Arab Emirates.
A Dream She Always Lived For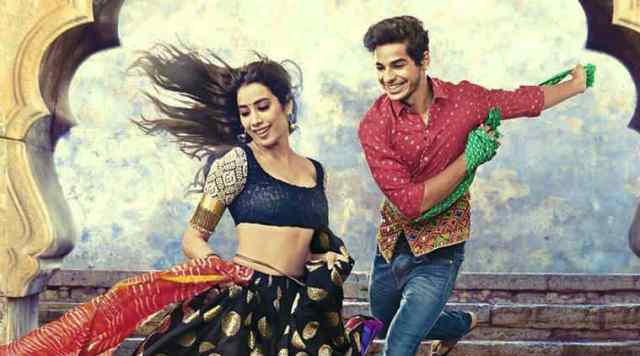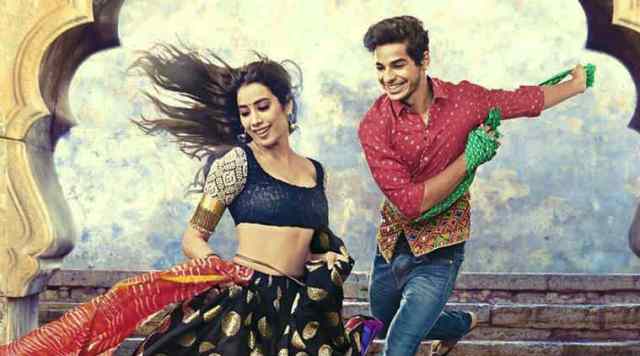 As a mother, she always wanted to see her daughters Jhanvi and Khushi as the leading actresses of the Indian Film Industry. Her daughter Jhanvi's debut film "Dhadak" is set to be released in 2018. But unfortunately, Sridevi is no more to see her daughter on the big screen now.
A Story of Her Blockbuster Movies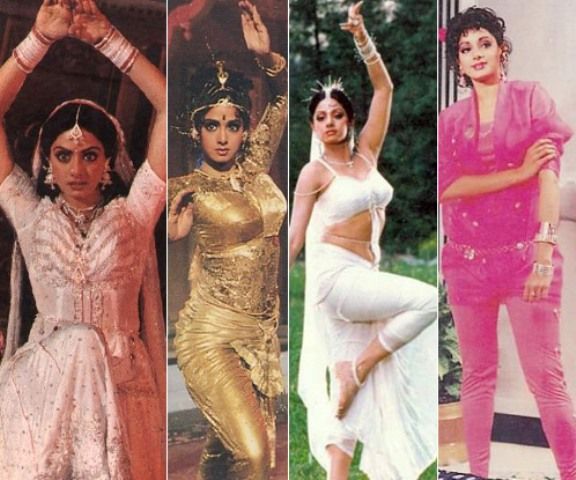 The films Nagina (1986) and Chandni (1989) were not originally offered to Sridevi. Nagina was first offered to Jayaprada and Chandni to Rekha. But faith had written something else for Sridevi and both the movies turned out to be a mega blockbuster for her. The renowned actress has worked in more than 200 films throughout her career and out of which majority are Hindi movies and the rest are Telugu, Tamil and Malayalam movies.