Top 10 Best Movies of Jeetendra
At 72, his fitness level, energy, and zest for living can be an inspiration to the actors half his age. Jeetendra, the star whose white dancing shoes were as famous as his dialogues, is a man of many stories. He was indulged in all shades of cinema – from frothy comedies to social dramas, family tear-jerkers to art house fare. A four-decade career marked by unbelievable highs, amazing stardom and an impressive array of golden jubilee hits, Jeetendra aka Ravi Kapoor defines stardom like no one else. Here are some of the best films of Jitendra (jumping jack) of Bollywood.
1. Aadmi Khilona Hai (1993)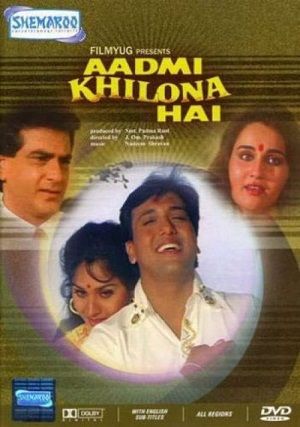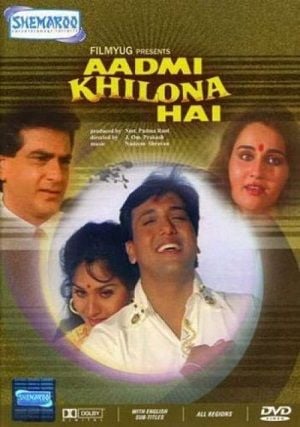 Aadmi Khilona Hai is a drama film, produced by Padma Rani on FILMYUG Pvt Ltd banner and directed by J. Om Prakash.
Plot: Vijay and Ganga live happily with Vijay's brother Sharad. When it is revealed that Sharad's wife Poonam cannot conceive, Ganga makes the ultimate sacrifice and gives Poonam her own child.
2. Tohfa (1984)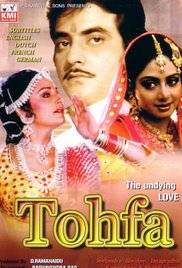 Tohfa is an Indian masala film, directed by K. Raghavendra Rao, written by Kader Khan, and produced by D. Rama Naidu on the Suresh Productions banner. It stars Jeetendra, Jaya Prada and Sridevi in the lead roles.
Plot: Sisters Janki and Lalita fall for Ram, their mutual friend. When Lalita learns that Janki loves Ram, she steps back and allows her sister to marry him.
3. Haisiyat (1984)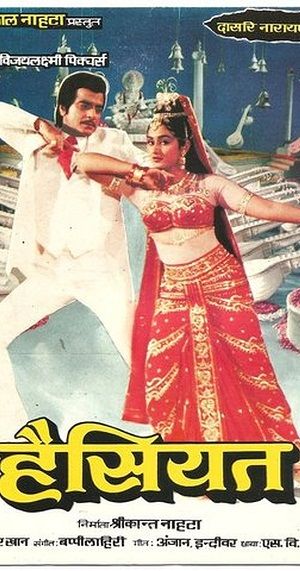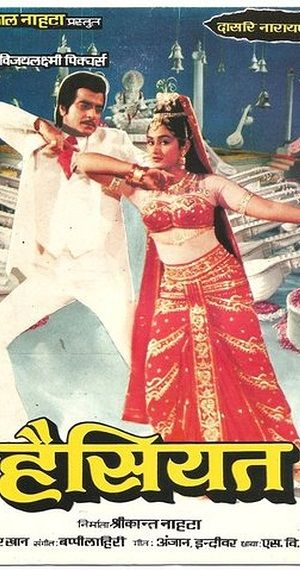 Haisiyat is a Bollywood drama film produced by Srikanth Nahata on Vijayalakshmi Pictures banner and directed by Dasari Narayana Rao.
Plot: Union leader Ram is also married to his boss. When there is a conflict between the management and the workers, Ram must decide if his duty lies towards his wife or towards his union and the workers.
4. Mera Saathi (1985)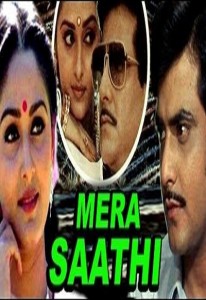 Mera Saathi is an Indian Bollywood drama film, produced by K. Kesava Rao on Sree Brahmarambika Films banner and directed by K. Raghavendra Rao. Starring Jeetendra, Rajiv Kapoor, Jaya Prada and Mandakini in pivotal roles.
Plot: The film tells the story of a dreaded goon who is transformed by a girl who seeks shelter in his home. Happily married, their world turns upside down when their daughter elopes with a cheat.
5. Parichay (1972)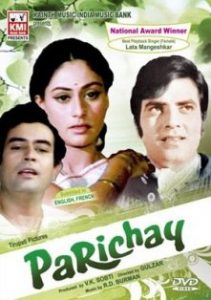 Parichay is a melodrama produced by V. K. Sobti on Tirupathi Pictures banner, directed by Gulzar. The film is based on a Bengali novel, Rangeen Uttarain by Raj Kumar Maitra.
Plot: Desperate for work, Ravi takes up the challenge of teaching five spoilt brats who have managed to drive away all previous tutors.
6. Ek Hi Bhool (1981)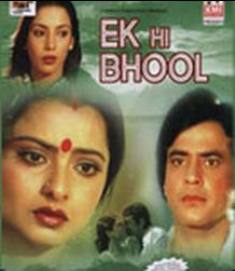 Ek Hi Bhool is a drama film produced by A. Purnachandra Rao on Lakshmi Productions banner, directed by Tatineni Rama Rao. Starring Jeetendra and Rekha in the lead roles.
Plot: Sadhana and Ramkumar are facing a troubled marriage. She suspects him of having an affair and this leads them to separate. Her family tries to convince her to talk things out. Will she listen to them?
7. Justice Choudhary (1983)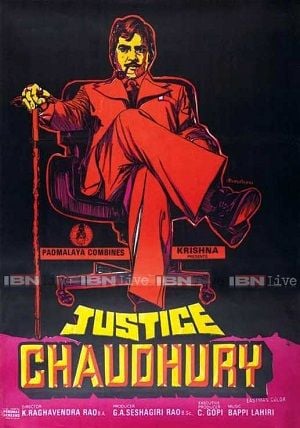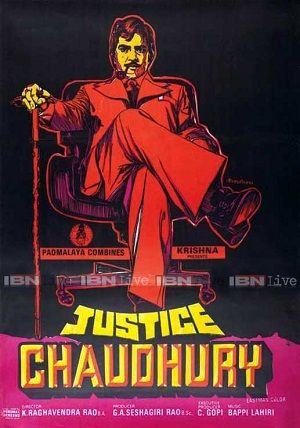 Justice Choudhary is a Bollywood Action film produced by G.A. Seshagiri Rao by Padmalaya Studios banner, presented by Krishna & directed by K. Raghavendra Rao. Starring Jeetendra, Sridevi, Hema Malini, Moushumi Chatterjee in lead roles.
Plot: Justice Chaudhury is forced to go against his principles when criminal Shanker Singh's brother Jai Singh harasses his speech-impaired daughter Lakshmi.
8. Badaltey Rishtey (1978)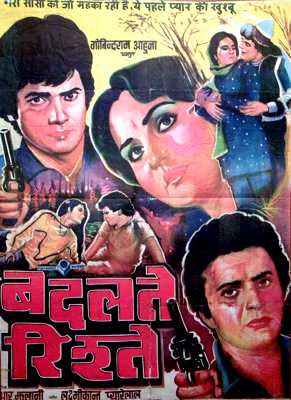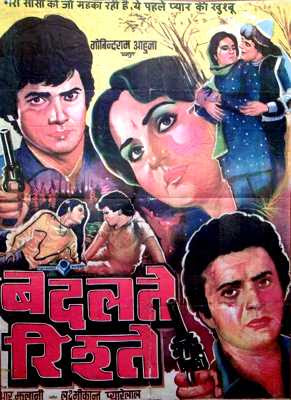 Badaltey Rishtey is a Bollywood drama film, produced by Sudesh Kumar on Vijayashree Pictures banner, directed by R.Jhalani. Starring Reena Roy, Rishi Kapoor, Jeetendra in lead roles.
Plot: Savitri loves Manohar but an astrologer predicts his death if the two marry. To save his life, she agrees to marry Sagar, but Manohar is unable to accept this and plans to kill him.
9. Jaise Ko Taisa (1973)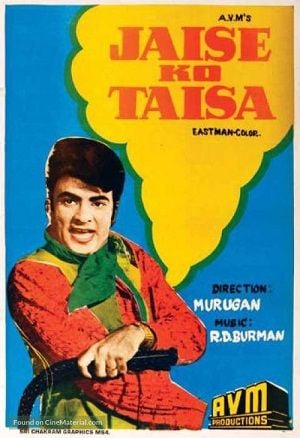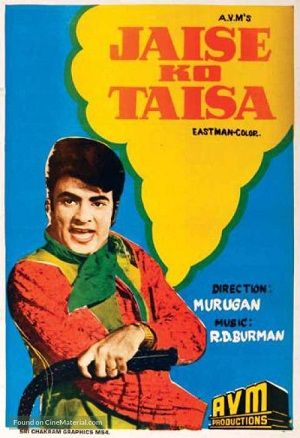 Jaise Ko Taisa is a Bollywood drama film, produced by M. Saravanan, M. Balasubramaniam on AVM Productions banner, directed by Murugan Kumaran. Starring Jeetendra, Reena Roy in the lead roles.
Plot: Identical twin brothers get separated from each other at the time of birth and are raised in different families. Years later, their lives change when they get switched with each other's family.
10. Ek Nari Ek Brahmachari (1971)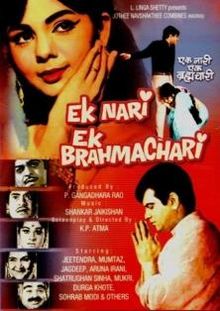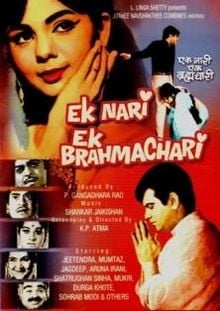 Ek Nari Ek Brahmachari is a comedy film produced by P. Gangadhar Rao Jothee Navshakthee Combines on the banner, directed by K. Pratyagatma. Starring Jeetendra, Mumtaz in the lead roles.
Plot: Rajkumar lives with his brother Mohankumar, who has vowed to celibacy. Trouble brews when Neena, along with her son, walks into their house and claims that Mohan is the father of the child.