Shivkumar Sharma Age, Death, Wife, Children, Family, Biography & More
Quick Info→
Death Cause: Cardiac Arrest
Death Date: 10/05/2022
Age: 84 Years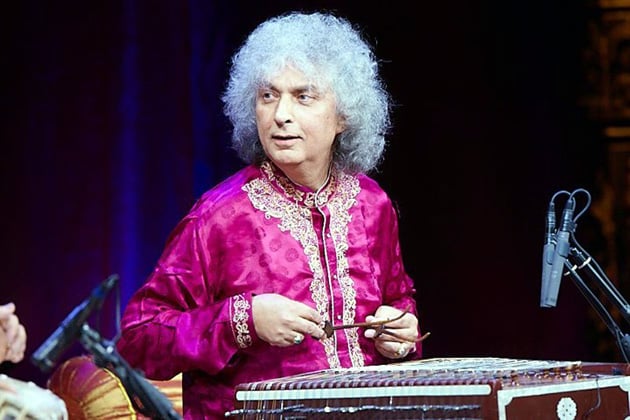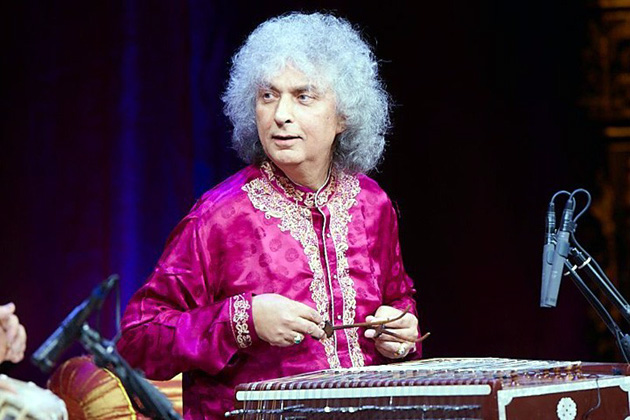 Bio/Wiki
Real name/Full name
Pandit Shivkumar Sharma
Nickname Earned
Santoor Maestro [1]

The Hindu
Profession
Indian Classical Musician (Santoor Maestro)
Famous for
being the pioneer of Santoor in Indian classical music
Physical Stats & More
Height (approx.)
in centimeters- 185 cm
in meters- 1.85 m
in feet & inches- 6' 1"
Weight (approx.)
in kilograms-75 kg
in pounds-165 lbs
Eye Colour
Black
Hair Colour
Grey
Career
Debut
As a Santoor Player: Film- 'Jhanak Jhanak Payal Baje'
song-'Jhanak Jhanak Payal Baje'
Awards, Honours, Achievements
• Honorary citizenship of the city of Baltimore, USA, in 1985
• Sangeet Natak Akademi Award (the highest prize given to performing artists by India's National Academy of Music, Dance, and Drama) in 1986
• Ustad Hafiz Ali Khan Award 1988
• The Padma Shri Award (India's fourth-highest civilian award) in 1991
• The Padma Vibhushan Award (India's second highest civilian award) in 2001
• The Tansen Samman in 2004
• The Deenanath Mangeshkar Award in 2005
• Pandit Chatur Lal Excellence Award in 2015
• The Sangeet Martand Ustad Chand Khan Lifetime Achievement Award at the 23rd edition of the festival held in New Delhi in 2016
• Platinum Disc for 'Call of the Valley'
• Platinum Disc for the music of the film 'Silsila'
• Gold Disc for the music of the film 'Faasle'
• Platinum Disc for the music of the film 'Chandni'

Personal Life
Date of Birth
13 January 1938
Birthplace
Jammu and Kashmir, India
Date of Death
10 May 2022
Place of Death
Mumbai
Age (at the time of death)
84 Years
Death Cause
Cardiac Arrest [2]

The Hindu
Zodiac sign
Capricorn
Signature
Nationality
Indian
Hometown
Jammu
Religion/Religious Views
Pt. Shivkumar was a follower of Sri Satya Sai Baba [3]

The Hindu
Caste/Ethnicity
Dogri
Relationships & More
Marital Status (at the time of death)
Married
Family
Wife/Spouse
Manorama Sharma

Children
Son- Rahul and Rohit
Daughter- None

Parents
Father- Pandit Uma Dutt Sharma (a vocalist and a tabla player)

Mother- Kesar Devi
Siblings
Sister- Sarla Raina
Favourites
Food
Dogri cuisine Ambal, Jammu ke rajma
Actor(s)
Amitabh Bachchan, Rishi Kapoor, Sunil Dutt
Actress(s)
Rekha, Hema Malini, Jaya Bachchan
Singer(s)
Lata Mangeshkar, R.D. Burman, Mohammed Rafi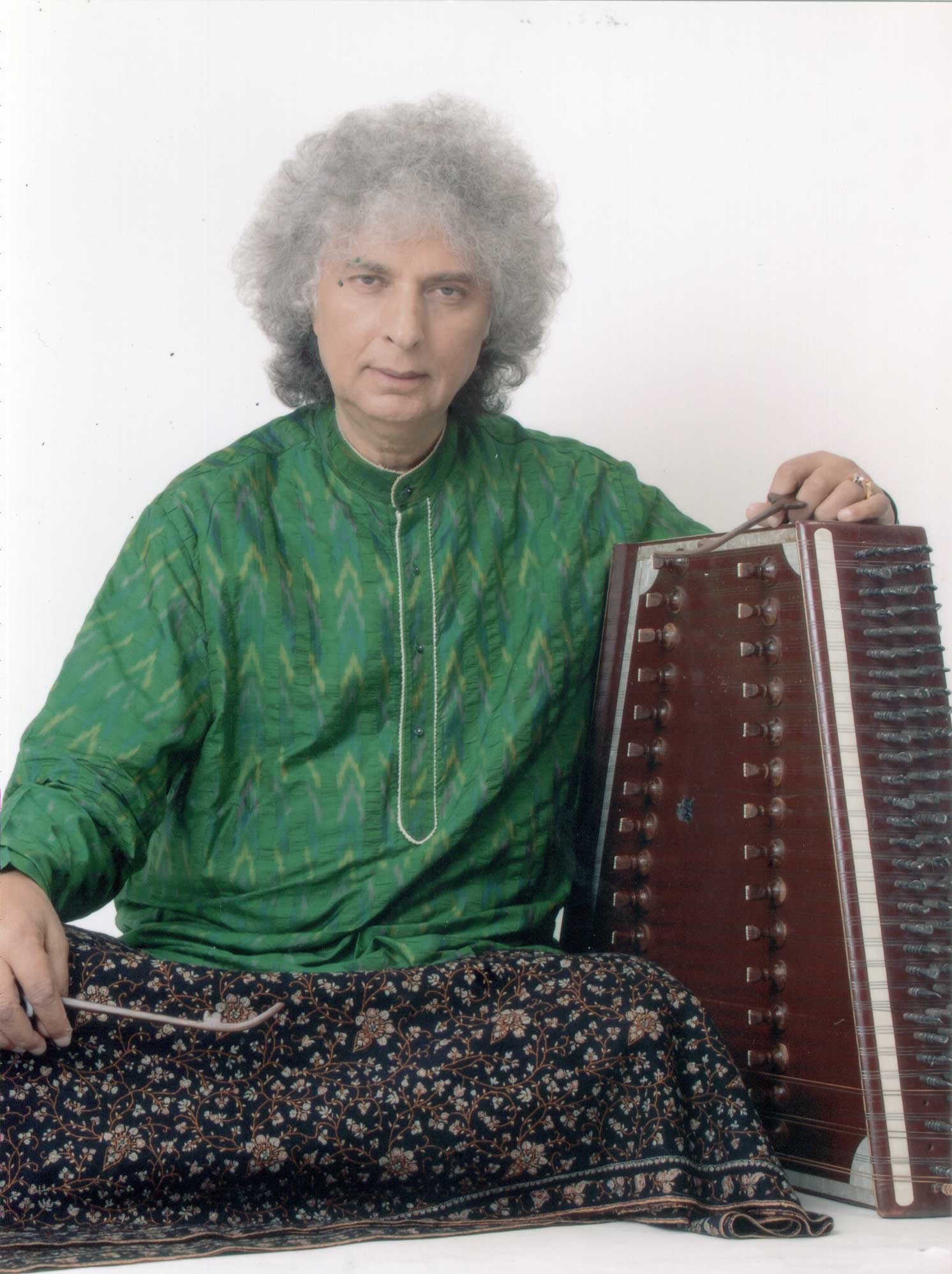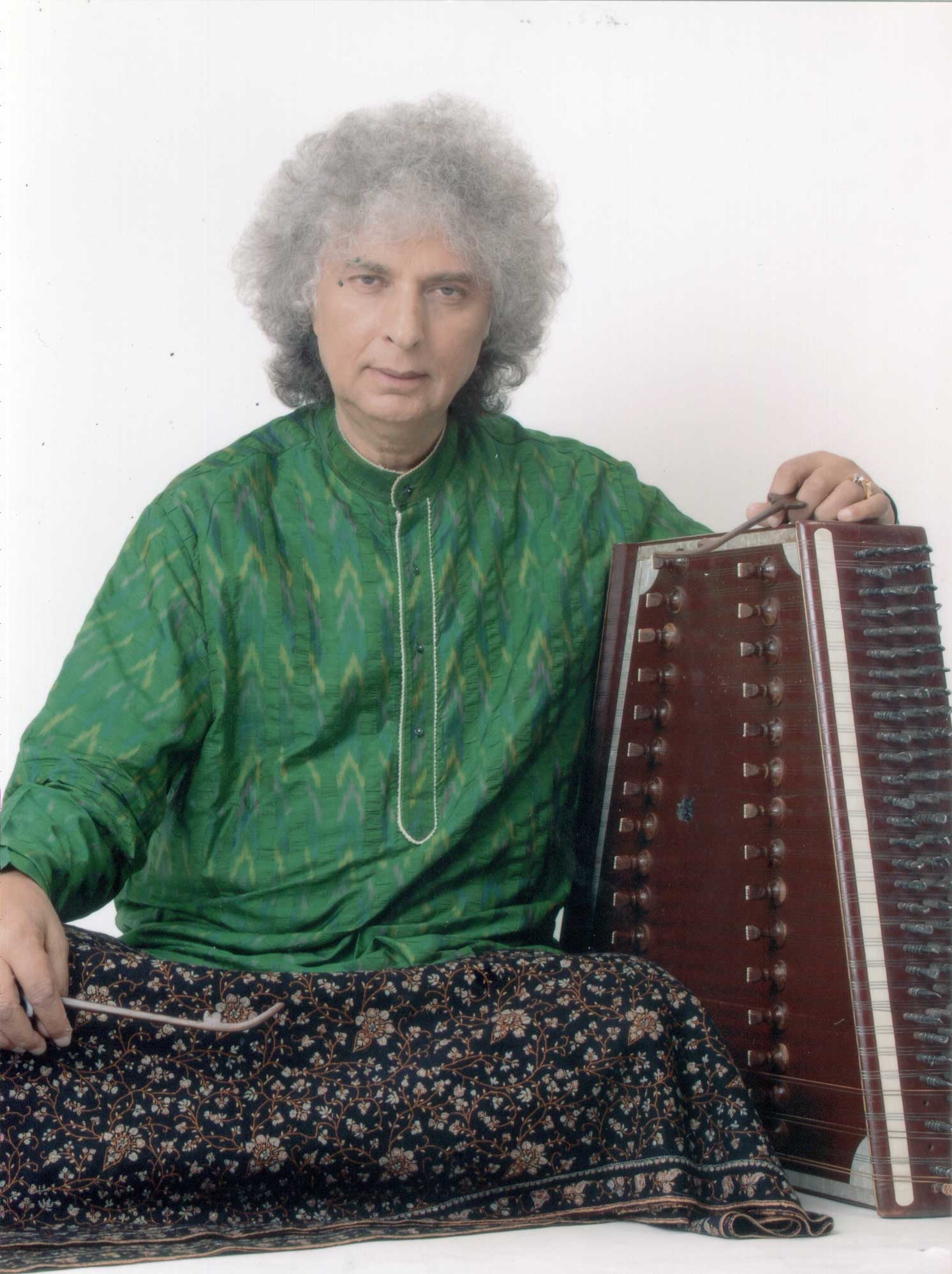 Some Lesser Known Facts About Pandit Shivkumar Sharma
Pandit Shivkumar Sharma was an Indian musician who had an instrumental role in co-relating Indian classical music with the Santoor.
He started learning Tabla and Vocal music from his father when he was just five years old and had his initial training as a vocalist. In an interview, he mentioned,


My father thought I had some inclination for music. So when I was five I was given training in the tabla and vocal music,"
At the age of thirteen, his father did lots of research on the instrument called 'Santoor', and he decided to make him the first musician to play Indian classical music on the santoor, which was an unheard instrument in India at that time.
His father identified the styles that integrated Sufi notes with traditional Kashmiri folk music to teach him and also asked him to shift his focus from the tabla to the santoor.
He started his career when he was just 17. He got the opportunity to play for a children's programme on the radio. In an interview, he explained how he started his career and said,


My father was working for Jammu and Srinagar Radio as music supervisor when he saw the instrument played in the Sufiana style. He introduced it in the classical style. I was about 13. By then I had been studying vocal music and the tabla for 8-9 years. My father worked out a system tuned to the needs of the Indian ragas. When I was asked to play it, I picked it up very fast. After a couple of years, I began playing in children's programme on radio."
In 1955, he gave his first public performance at the Haridass Sangeet Sammelan in Mumbai, where he played both the tabla and the santoor. In a media conversation, he recalled,


I insisted on playing both the tabla and santoor, The organisers thought it would be a disaster — both the performance, and, as a result, my chances of being noticed as a serious musician — but I would not have it any other way."
His first public performance was probably also the first national appearance of the santoor in classical performance. Shivkumar received a mixed bag of reviews after he performed. While some were in absolute awe, the others critiqued the usage of the santoor for playing Indian classical music. However, this did not deter Pt. Shivkumar from his path. In an interview, he expressed,


I would get hurt, of course, but you can't force people to like something. And I am also stubborn to a certain extent. I have a strong will power. Once I make up my mind to do something, I just do it,"
At an early stage of practising the santoor, Pt. Shivkumar realised that the instrument had some flaws because of which it could not produce the 'meend', which is a sound/note without which the classical music would be incomplete. He took upon himself the responsibility to improvise that instrument and made certain changes in its physical structure, which gave the instrument the ability to produce a greater resonance of the sound which, in turn, gave it continuity.
The improved version of the santoor further deepened the attachment that Pandit Shivkumar had already for the instrument. His name eventually got synonymous with Santoor. In an interview, he expressed his passion for the instrument and said,


My father and guru Pandit Uma Dutt Sharma introduced me to the santoor. This instrument is the medium of expressing my feelings through melody and rhythm. After playing it for six decades, it has become my companion in my musical journey. Santoor was never a part of the Indian classical genre; it was only limited to Sufi music in Kashmir. But I modified the instrument to bring it on a par with the sitar and sarod. Once, during a performance in the 1960s with Brij Bhushan Kabra in Ahmedabad, my santoor sustained a crack. But surprisingly, after I got it repaired, it sounded better than before. I'm so possessive about my santoor that I rarely allow anybody to carry it. I care for it like my own child."
He was so determined towards music that despite no institutional or government support, he taught as per the Guru Shishya tradition, without charging any fees from his students, who came to him from all the corners of India as well as different parts of the world like Japan, Germany, Australia, and America.
When Pandit Shivkumar Sharma was 28 years old, he got married to Manorama in an arranged marriage. [4]

The Times of India Before getting married, he got only one opportunity to meet her and get to know her better, so he took her to watch the Mahabharata film, where both of them were escorted by a total of 8 people.
Pt. Shivkumar's son, Rahul, also followed the lineage of his father just like Shivkumar did and started learning to play Santoor at the age of 13.
According to Pandit Shivkumar, Rahul became his shishya because he had the 'Gift of God'. He started accompanying his father for various performances and the father-son duo started performing together professionally in 1996.
On 1 June 1960, he moved to Mumbai. In an interview, he revealed that he had only Rs. 500 when he came to Mumbai. He said,


I came to Mumbai with only Rs500 in my pocket. That was the second biggest gamble of my life (the first was giving up playing the tabla)."
He recorded his first music album in 1960. Reportedly, he shifted his focus to producing music for films to earn money. In an interview, Pandit Shivkumar quoted,


I did films like Barsaat Ki Raat and Hum Dono. Films were a source of income, I would compose for only select films."
His entry into Bollywood was looked down upon by various people from the classical music fraternity but that did not influence Pandit Sharma's decision of composing music for filmy songs. [5]

The Times of India In an interview, he expressed,


All leading classical musicians have been involved in films. And films are creative too. Though, yes, initially people would say that yeh toh filmon mein chale gaye."
He collaborated with flautist Hariprasad Chaurasia to compose soundtracks for various hit songs such as 'Mere Hantho mein', 'Jadu Teri Nazar', 'Megha Re Megha Re', 'Lamhe', and 'Darr'. The duo became popular as Shiv–Hari and was nominated five times for Filmfare magazine's Best Music Director prize.
Pandit Shivkumar believed composing music for films was more difficult than playing music at a concert. [6]

The Times of India In an interview, he explained,


Composing music for films is not as easy as some classical musicians think it is. You can't teach people to compose. Some have it, some don't. One has to think about the situation, the mood, the ambience…And at a concert, you generally play what you want to play,"
In 1967, he teamed up with flautist Hariprasad Chaurasia and Brij Bhushan Kabra to produce a concept album, Call of the Valley, which turned out to be one of the greatest hits in Indian Classical Music.
After proving his worth in music, he got the opportunity to give special performances before the House of Lords in Britain and in front of the Queen of Holland.
In 1981, film director Yash Chopra approached Pt. Shivkumar Sharma to make music for the former's film Silsila. Pt. Shivkumar recalled in an interview and said,


I remember when Yash Chopra asked me and Pandit Hari Prasad Chaurasia to compose music for Silsila, everyone thought he was taking a big risk by signing classical musicians. There is a difference between classical and film music. And it was a tremendous challenge to live up to (film music)."
He gave up the Tabla to focus on the Santoor, but RD Burman somehow convinced him to play the Tabla for the song 'Mose Chhal Kiye Jaye Haay Re Haay' for the last time which he agreed to at last.
The Shiv-Hari duo parted ways after over a decade of working together and giving various hits for Bollywood. He expressed in an interview his reasons for quitting composing music for films and said,


Hariji and me were doing films as long as it didn't interfere with our classical music. Later it became difficult as both of us were touring,"

He added,

Besides film music is a director's concept. It depends a great deal on his taste and thoughts. Nowadays, in film music, there is a strong influence of the West, of MTV culture. We are great imitators. Mediocrity is in abundance today. We may not get the right kind of directors to work with even if we had time,"
Pandit Shivkumar always co-related classical music with meditation. In an interview, he expressed,


Classical music is not for entertainment. It is to take you on a meditative journey, ye toh mehsoos karne ki cheez hai (This has to be experienced)."
His music has been used by doctors and researchers for music therapy. Reportedly, it has been observed by researchers that the fetuses, when exposed to his music, react positively and often make a smiling face. Some media reports also stated that music leads to the birth of healthier babies. In an interview, Pt. Shivkumar expressed his opinion on the subject and said,


My disciple, Dr. Bhalachandra Phadnavis, has been working on it. The results have been fascinating. It has been proved that music especially the sound of the santoor eases pain. But a lot of research needs to be done to put it into a system. In the U.S., there are doctors who have used my music and my album `Feelings' is much in demand."
Pt. Sharma also got various opportunities to establish himself as an actor because of his tall frame and decent looks, which he declined. [8]

The Times of India He revealed in an interview that while he was recording for filmmaker Khwaja Ahmed Abbas, the latter offered him a role in his film. [9]

The Indian Express He said,


He called me aside. I thought he wanted to tell me something specific but he offered me Saat Hindustani as an actor. 'Dikhate-bolte bhi theek ho… kad-kaathi bhi sahi hai.' (You look good, speak well. You even have a decent personality). I folded my hands and said I wanted to pursue music,"
Pandit Shivkkumar had an eventful journey in his career. In an interview, he commented on his career and said,


My story is different from that of other classical musicians. While they had to prove their mettle, their talent, their calibre, I had to prove the worth of my instrument. I had to fight for it,"
Inspired by his life story, author Ina Puri wrote a biography on his life which is titled 'Journey with a Hundred Strings: My Life in Music'. [10]

The Times of India
Pandit Shivkumar's exemplary life journey became the subject of a biopic for Dr Jabbar Patel. He made the film, Antardhwani on the instrumental role of the Santoor maestro in shaping Indian classical music, which won the national award for Best Biographical Film/Best Historical Reconstruction/Compilation Film in 2007. [11]

The Times of India
Reportedly, Pt. Shivkumar was suffering from Chronic Kidney Disease (CKD) or Renal failure which is why he was undergoing dialysis for the past few months before he suffered cardiac arrest and died.
According to some media reports, Pt. Shivkumar was doing fine and was active despite undergoing dialysis. It is believed that his schedule had an event in Bhopal in the next week where he was supposed to perform. A member of his family stated in an interview,


He had a severe heart attack at around 9 a.m. He was active and was to perform in Bhopal next week. He was on regular dialysis but was still was active,"
After succumbing to cardiac arrest, his body was kept at his Pali Hill home.
He received a state funeral at Pawan Hans Crematorium in Vile Parle on 11 May 2022 before which his body was kept for 'public darshan' at Abhijit Cooperative Housing Society in Juhu.
His colleagues and long time friends including flute player Pandit Hariprasad Chaurasia and tabla player Zakir Hussain were also spotted at his funeral. Zakir Hussain also gave shoulder to his body while doing the last rites.
The microblogging site Twitter was flooded with tweets of condolences ranging from celebrities to fans. Prime Minister Narendra Modi also paid his tribute to him and wrote,
Our cultural world is poorer with the demise of Pandit Shivkumar Sharma Ji. He popularised the Santoor at a global level. His music will continue to enthral the coming generations. I fondly remember my interactions with him. Condolences to his family and admirers. Om Shanti.

— Narendra Modi (@narendramodi) May 10, 2022