13 Best Malayalam Movies You Must Watch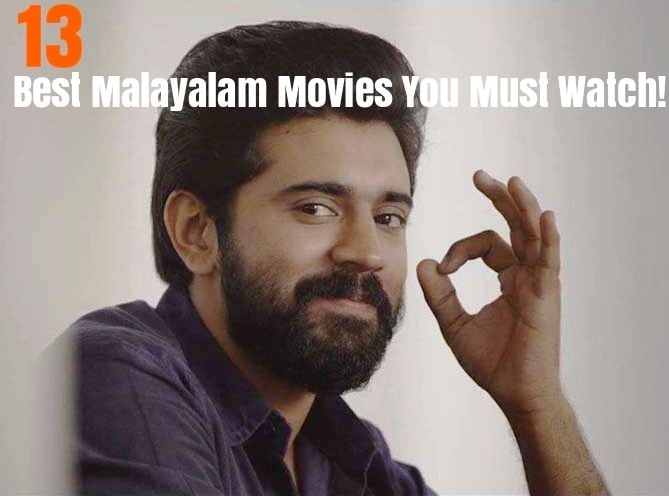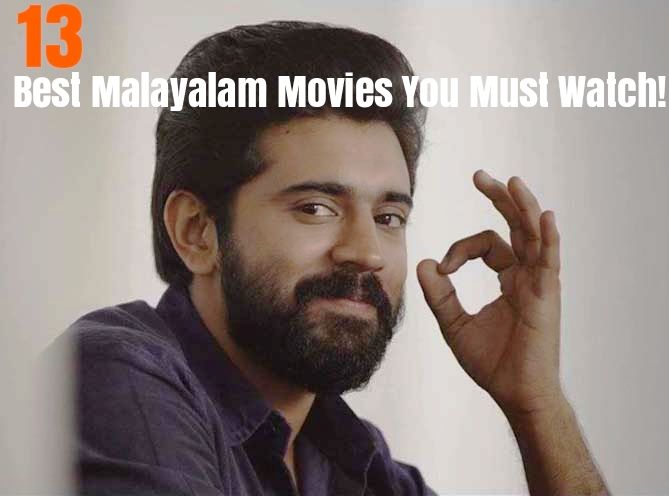 The present Malayalam cinema is solid on plot and novelty. Malayalis are inherently proud of their cinema as the cinema consists of unfamiliar, vibrant characters, the flawless comic timing of the actors. The lofty artistic cinema has the natural flair for satire. Here is the list of 13 Best Malayalam Movies that will surely be going to entertain you a lot.
1. Sandeham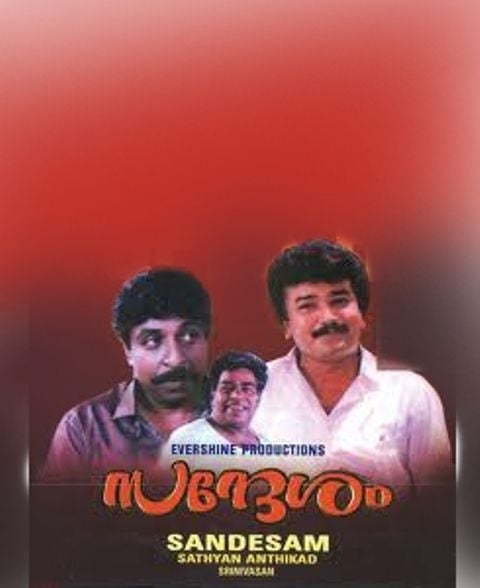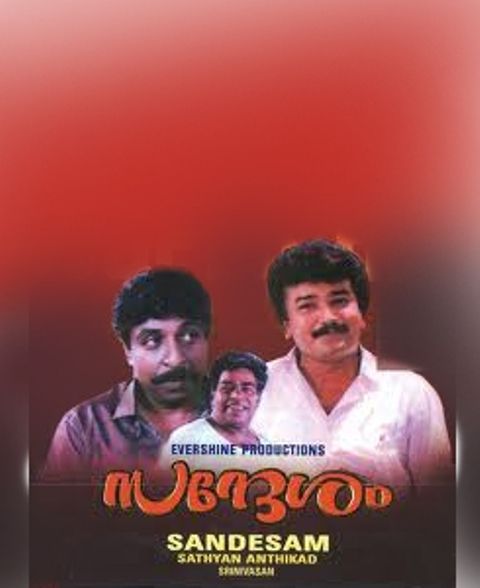 Sandhesam (English: The Message) is a 1991 Indian Malayalam black comedy-political satire film directed by Sathyan Anthikkad, starring Thilakan, Sreenivasan, Jayaram, Siddique, Kaviyoor Ponnamma and Maathu. The film deals with unreal political activism existing in Kerala and takes major digs on the political parties in the state. A commercial success upon release, Sandesham is often regarded as a classic in Malayalam cinema. The film was included in IBN Live's list of "100 Greatest Indian Films of All Time".
2. Drishyam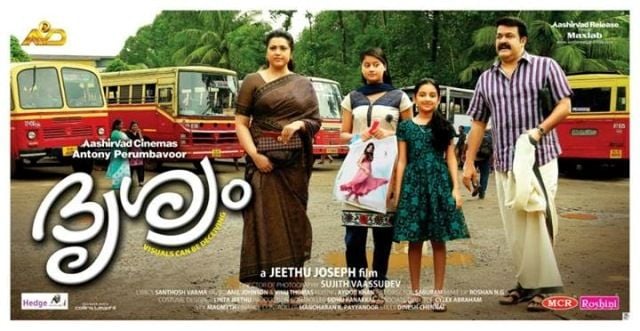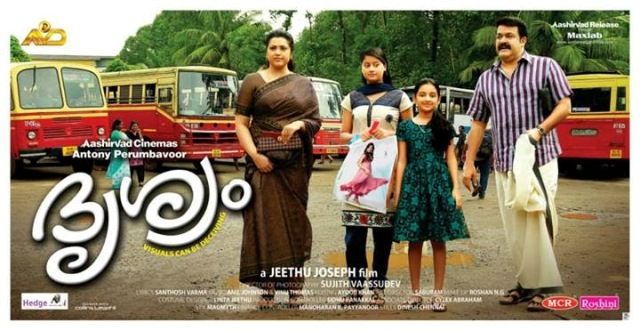 Drishyam (English: Visual) is a 2013 Indian Malayalam-language drama-thriller film written and directed by Jeethu Joseph. It stars Mohanlal and Meena in the lead roles and features Ansiba Hassan, Esther Anil, Kalabhavan Shajon, Asha Sarath, Siddique, Roshan Basheer and Neeraj Madhav in supporting roles. The story follows the struggle of Georgekutty and his family, who come under suspicion when Varun Prabhakar, the son of the Inspector-general of police, goes missing after an attempt to physically harass Georgekutty's daughter.
3. Kireedam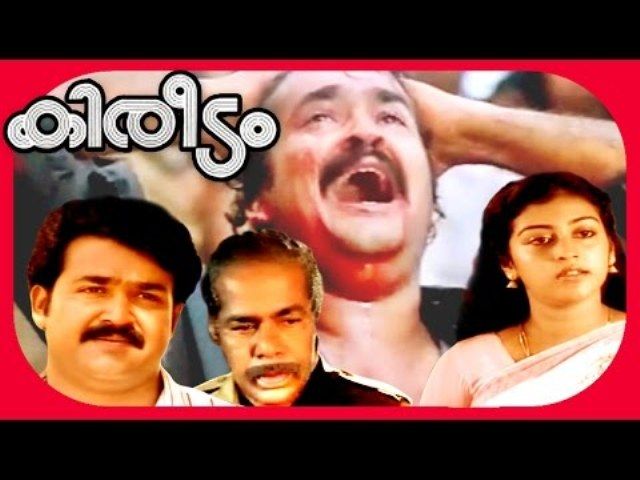 Kireedam (English: The Crown) is a 1989 Indian Malayalam drama film directed by Sibi Malayil. The film stars Mohanlal, along with Thilakan, Parvathy, Kaviyoor Ponnamma, Mohan Raj, Murali, Sreenath, Kundara Johny, Cochin Haneefa, Jagathy Sreekumar, Philomina, Usha, Jagadish, Maniyanpilla Raju, Mamukkoya, Oduvil Unnikrishnan, and Kanakalatha in other pivotal roles. The film is about a Malayali youth, Sethumadhavan (Mohanlal), whose hopes and aspirations are shattered by a combination of fate and human falling. It explores how society type-casts individuals and forces them to act that part whether they like it or not.
4. Manichithrathazhu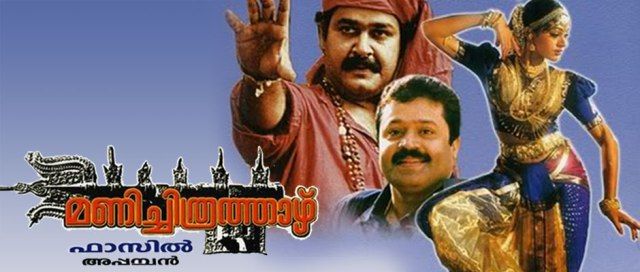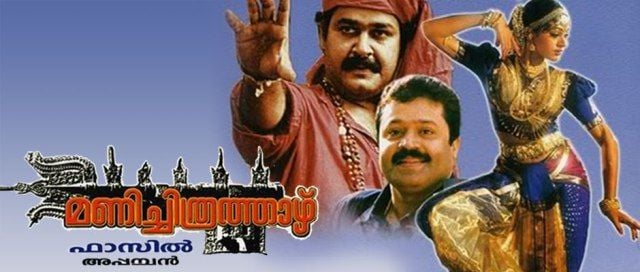 Manichitrathazhu (English: The Ornate Lock) is a 1993 Indian Malayalam-language psychological thriller film directed by Fazil. The film dealt with an unusual theme when a forbidden room in an old bungalow is unbolted, the spirit of a vengeful dancer is unleashed and become the highest grosser at the box-office. The film has an ensemble cast featuring Mohanlal, Shobhana, Suresh Gopi, Nedumudi Venu, Innocent, Vinaya Prasad, K. P. A. C. Lalitha, Ganesh Kumar, Sudheesh, and Thilakan in the main roles.
5. Nadodikattu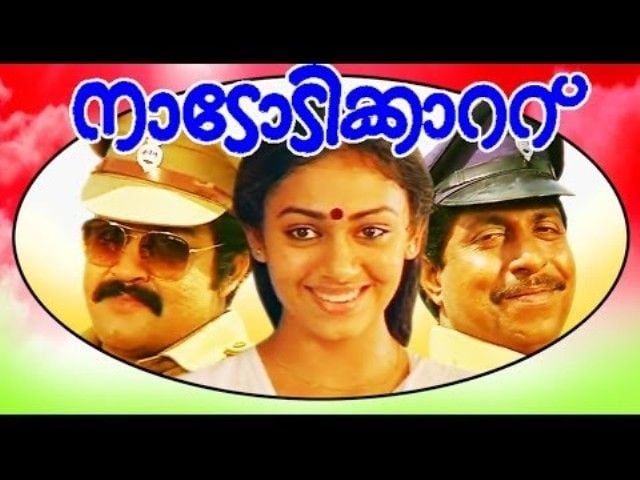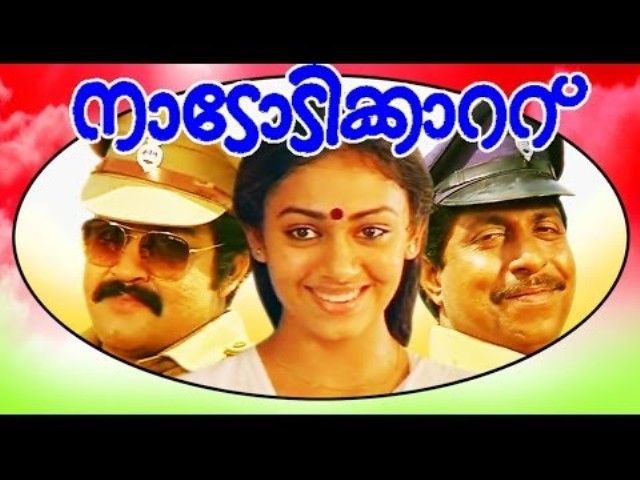 Nadodikattu (English: The Vagabond Wind) is a 1987 Indian Malayalam satirical comedy film directed by Sathyan Anthikkad. The story revolves around two impecunious young Indian men, Ramdas (Mohanlal) and Vijayan (Sreenivasan) who not being able to find any job in Kerala, plan to immigrate to Dubai to make their fortunes, but get deceived and end up in the neighboring state of Tamil Nadu. Nadodikattu drew upon relevant social factors affecting Kerala of the 1980s such as widespread unemployment and poverty. The film also stars Thilakan, Shobhana, Innocent, Mamukkoya, Captain Raju, Meenakumari, Kundara Johny, Janardhanan, Ajith Kollam, and Sankaradi in pivotal roles along with cameo appearances by Seema, I. V. Sasi, and M. G. Soman as themselves.
6. In Harihar Nagar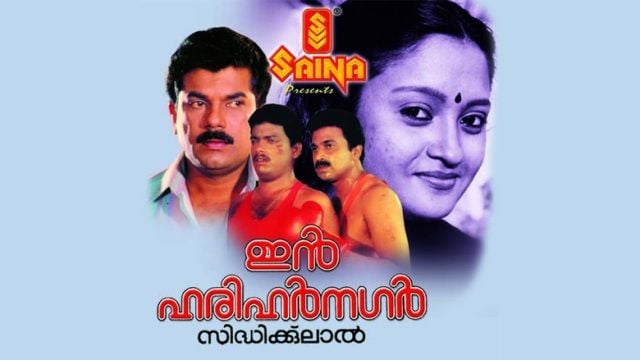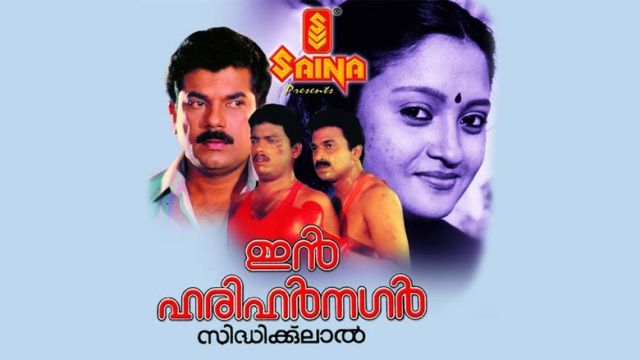 In Harihar Nagar is a 1990 Malayalam comedy-thriller film written and directed by the duo Siddique-Lal. It stars Mukesh, Siddique, Jagadish, and Ashokan in major roles. The film revolves around four unemployed men try to impress a new neighbor. Hilarity ensues until the antagonist puts in an appearance. This film became one of the biggest hits in Malayalam film history and has a dedicated cult following. It is referred to as part of the golden age of Malayalam comedy and among the hilarious movies in Indian cinema. The film ran for 150 days.
7. Thoovanathumbikal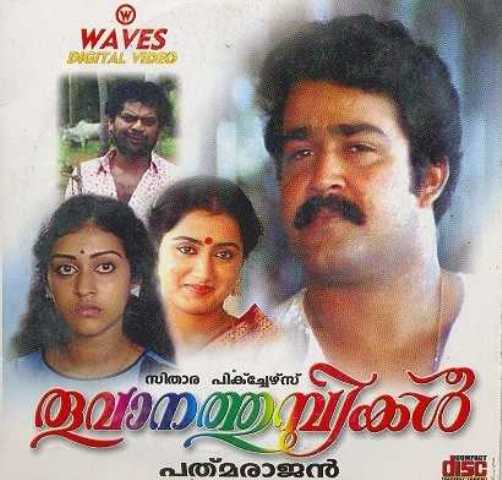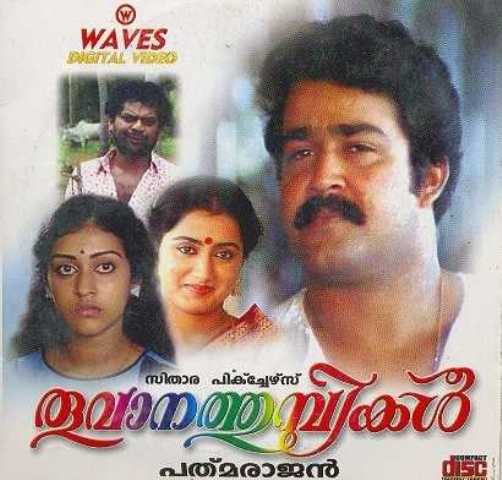 Thoovanathumbikal (English: Dragonflies in the Spraying Rain) is a 1987 Indian Malayalam romantic film written and directed by P. Padmarajan, based on his own novel Udakappola. It revolves around Jayakrishnan (Mohanlal) who falls in love with two women; Radha (Parvathy), a distant relative of his, and Clara (Sumalatha), an escort in town. The film has turned into a cult film with a large following. The film was ranked #8 by IBN Live in its list of greatest Indian films of all time. The film is widely noted for its rich film score and songs, dialogues and characters, detailed screenplay and Mohanlal's performance.
8. Kilukkam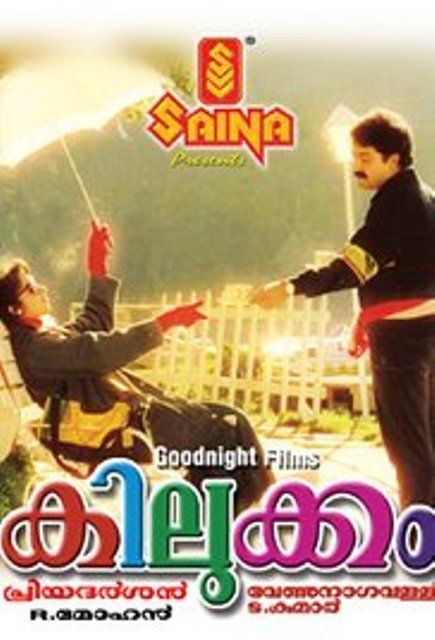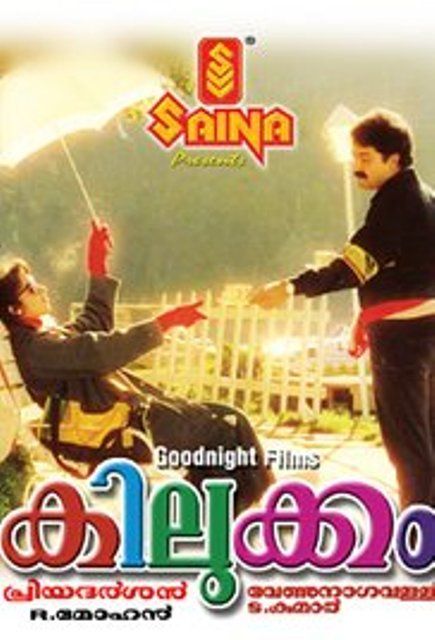 Kilukkam (English: Jingle) is a 1991 Indian Malayalam-language musical romantic comedy film directed by Priyadarshan. The story set in Ooty revolves around tourist guide Joji (Mohanlal) and photographer Nishcal (Jagathy Sreekumar). They happen to meet a lavish tourist Nandini (Revathi), whom they bet their fortunes on. It also stars Thilakan, Innocent, K. B. Ganesh Kumar, Sukumari, and Sharat Saxena, with Murali and Jagadish making cameo appearances.
9. Namukku Parkkan Munthiri Thoppukal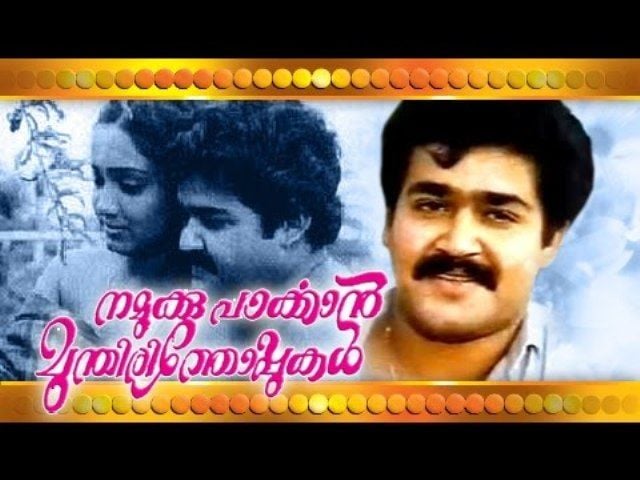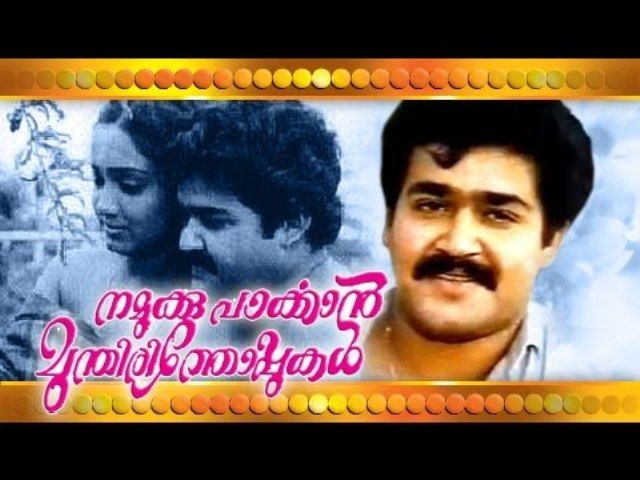 Namukku Parkkan Munthiri Thoppukal (English: Vineyards for Us to Dwell In) is a 1986 Indian Malayalam-language romance drama film written and directed by Padmarajan, based on the 1986 Malayalam novel Nammukku Gramangalil Chennu Rapparkkam by K. K. Sudhakaran. The film features Mohanlal, Shari, Thilakan, Vineeth, and Kaviyoor Ponnamma. In this film, a man falls in love with his new neighbor but then finds that her family life is difficult.
10. Ramji Rao Speaking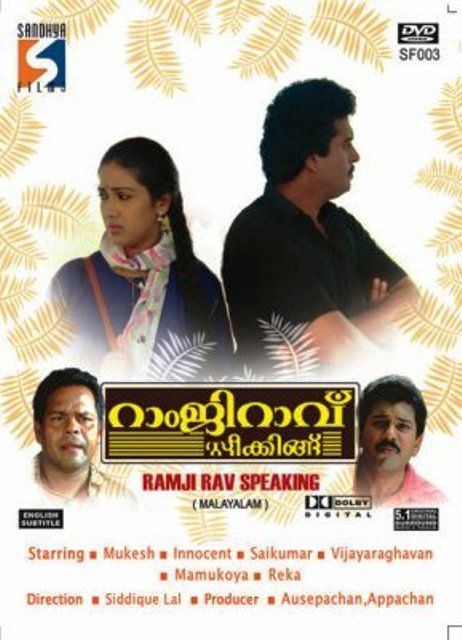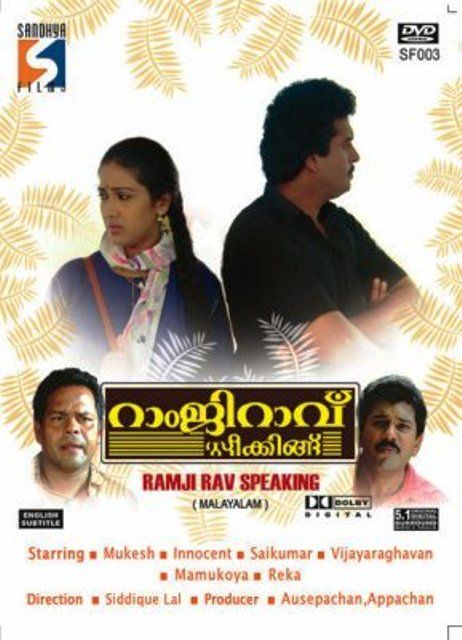 Ramji Rao Speaking is a 1989 Indian Malayalam comedy film written and directed by the Siddique-Lal duo. It stars Saikumar, Mukesh, Innocent and Rekha in the lead roles. The film deals with social factors affecting Kerala including unemployment during the 1980s and went on to become a cult classic.
11. Oru Vadakkan Veeragatha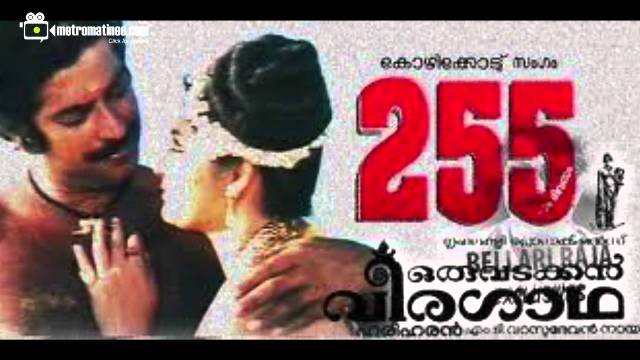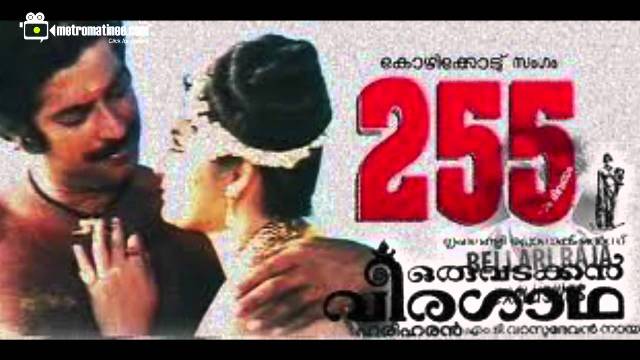 Oru Vadakkan Veeragatha (English: A Northern Story Of Valor) is a 1989 epic Malayalam film directed by Hariharan and starring Mammootty, Balan K. Nair, Suresh Gopi, Madhavi, Geetha and Captain Raju. The film won four National Film Awards (1989) including Best Actor (Mammootty), Best Screenplay (M. T. Vasudevan Nair), Best Production Design and Best Costume Design (P. Krishna Moorthy) and six Kerala State Film Awards. In a 2013 IBN poll it was voted one of the greatest Indian films of all time. The film is based on a legend about the Chekavar warriors of present-day North Malabar who practice the martial art form Kalaripayattu.
12. Bharatham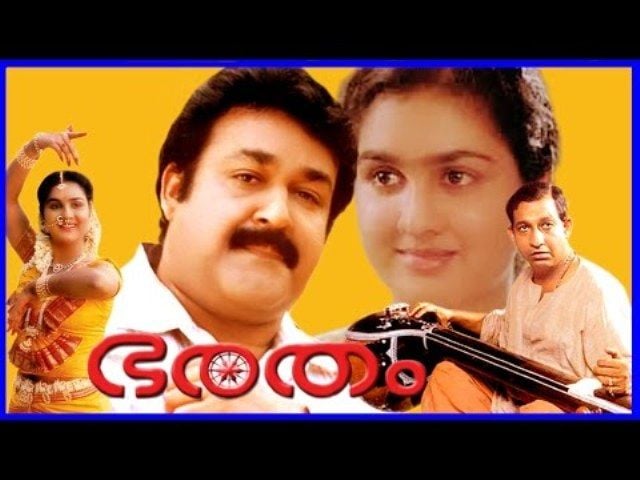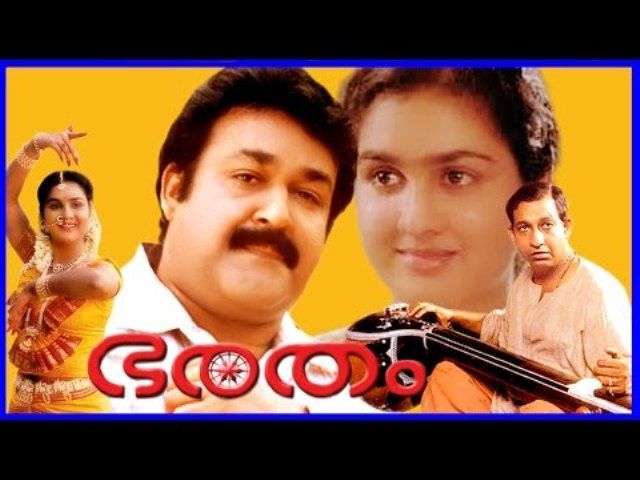 Bharatham is a 1991 Indian Malayalam musical-drama film directed by Sibi Malayil. Produced by Mohanlal for Pranavam Arts, it stars himself, along with Urvashi, Nedumudi Venu, Lakshmi, and Murali. The film is especially known for its music that is largely Carnatic classical and semi-classical. Bharatham is interpreted as a modern-day adaptation of the Ramayana from Bharath's perspective. How, in the absence of his elder brother, Gopinathan takes the responsibility of the family and hides his griefs is the core of the story. The film was a critical and commercial success, which ran for over 125 days in theaters.
13. Thaniyavarthanam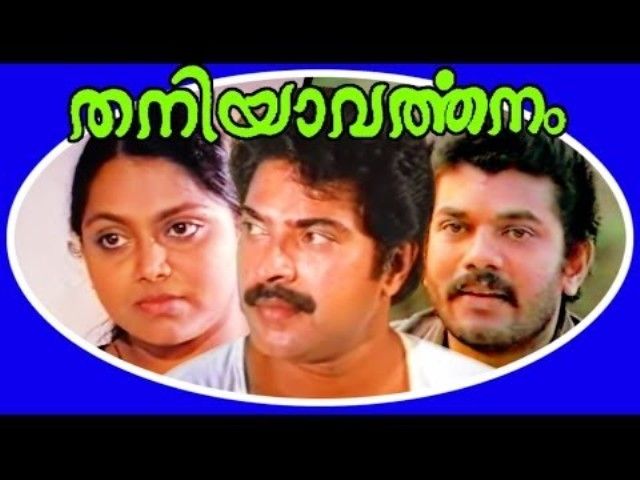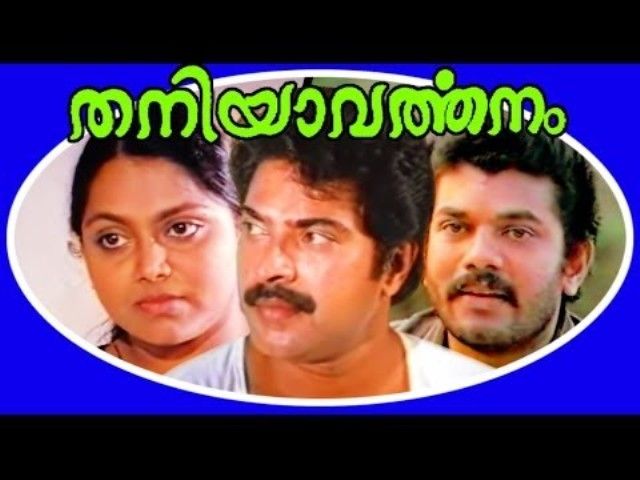 Thaniyavarthanam is a 1987 Malayalam drama film directed by Sibi Malayil. It stars Mammootty, Thilakan, Mukesh, Saritha, Asha Jayaram, Philomena and Kaviyoor Ponnamma in the lead roles. The story revolves around a family whose male members have a history of lunacy. School teacher Balan Mash (Mammootty) has an uncle who is mentally ill. It is believed that this illness is hereditary. After the death of the uncle, society starts judging and evaluating Balan's every move and eventually deems him to be mentally ill.