Aishwarya Rai: Life-History & Success Story
The renowned Indian actress whose smile makes the people go crazy for her and she is known to have one of the most beautiful faces in the world. It's none other than Aishwarya Rai Bachchan. Stardom doesn't come easy and this is what this actress with no family background in film line has proved. She had to compete with the well established Kapoor, Khan, and others but she managed to make a special place for herself not only in Bollywood but also at Global platforms. She now represents India at International events around the world.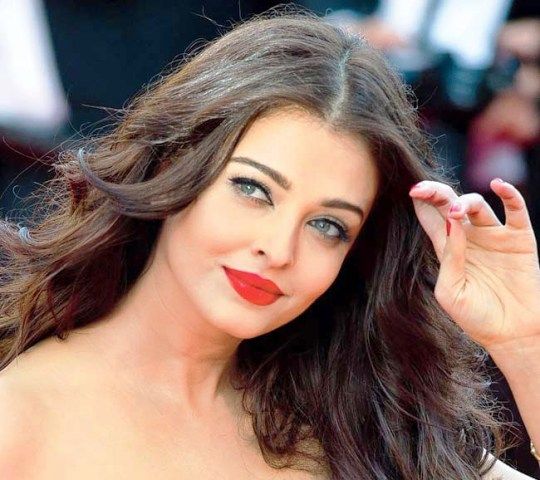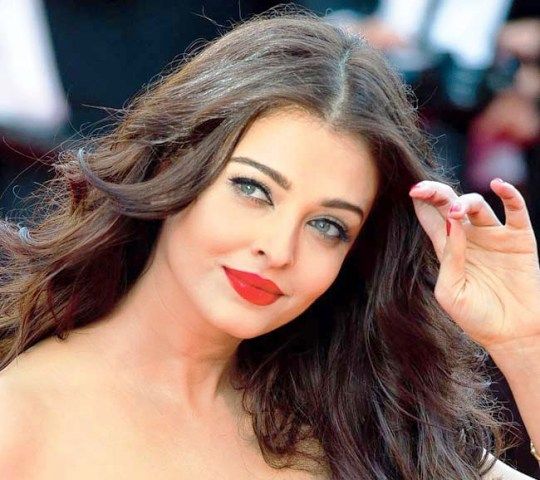 Birth And Early Life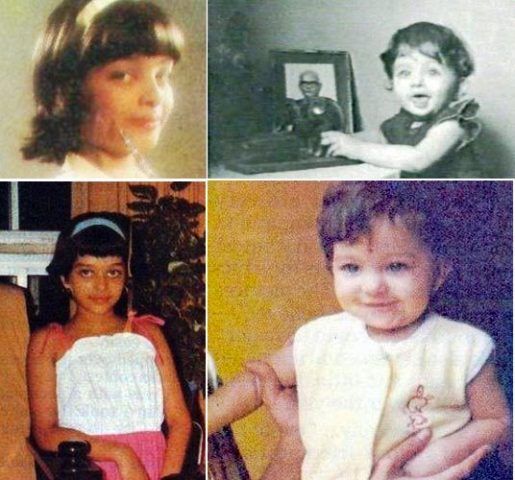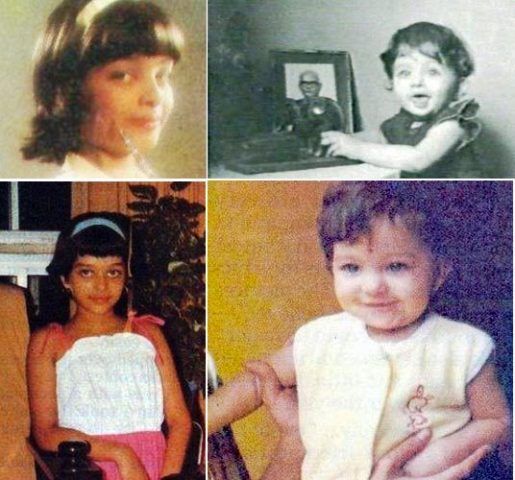 The beautiful actress was born on November 1st, 1973 in Bangalore, Karnataka to Tulu speaking family. Her father worked as an army biologist while brother is in merchant navy.
Family Shifted to Mumbai
Aishwarya Rai did her schooling from Arya Vidya Mandir High School and went to Jai Hind College before joining DG Ruparel College in Matunga.
During Her Teens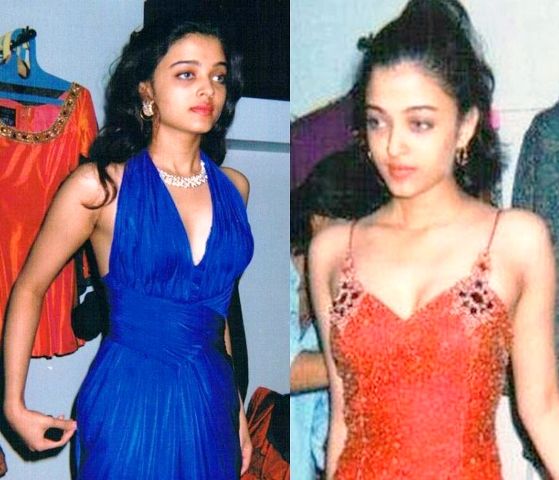 She learned classical dance and music for 5 years. She wanted to become an architect and therefore, got admission in Rachana Sansad Academy of Architecture. But, slowly her modeling projects involved her so much that she had to give up her studies.
Career
In the year 1993, Aishwarya Rai made her first appearance in modeling in the Pepsi advertisement with Aamir Khan.
Breakthrough in Her Career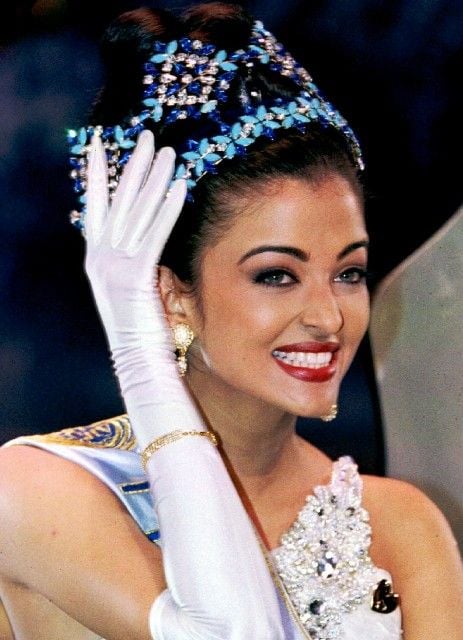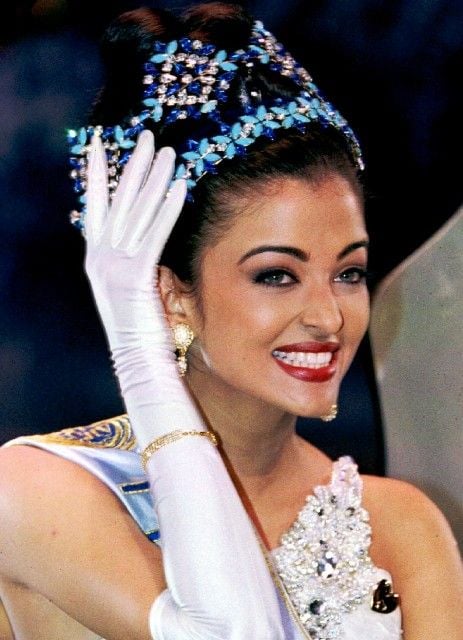 In 1994, she got the second place at Miss India pageant. She also won "Miss India World" title. She is the winner of Miss World 1994 pageant.
Recognition From Government of India And Government of France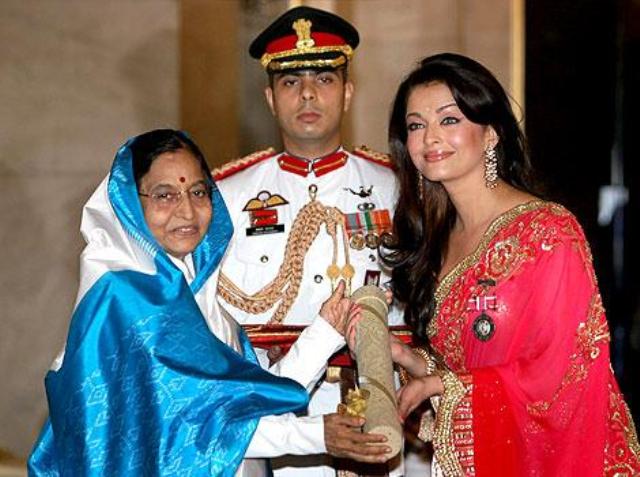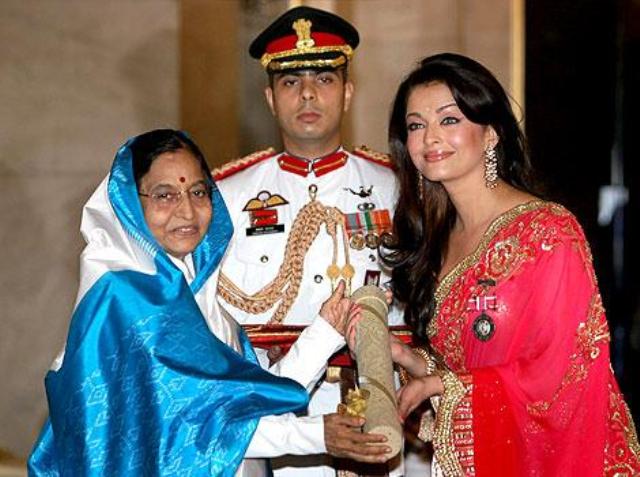 Besides being bestowed with the title of the most beautiful woman in the world. The government of India honored her with Padma Shri in 2009 and government of France bestowed her with Ordre des Arts et des Lettres in 2012.
Debut Movie
The beautiful actress managed to get her first debut role in Tamil film "Iruvar (1997)" which was directed by Mani Ratnam and soon, she came to Bollywood with her first movie "Aur Pyaar Ho Gaya (1997)".
Jury Member at Cannes Film Festival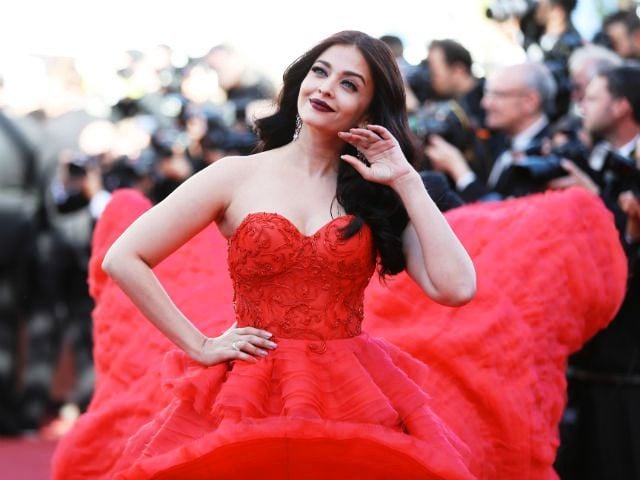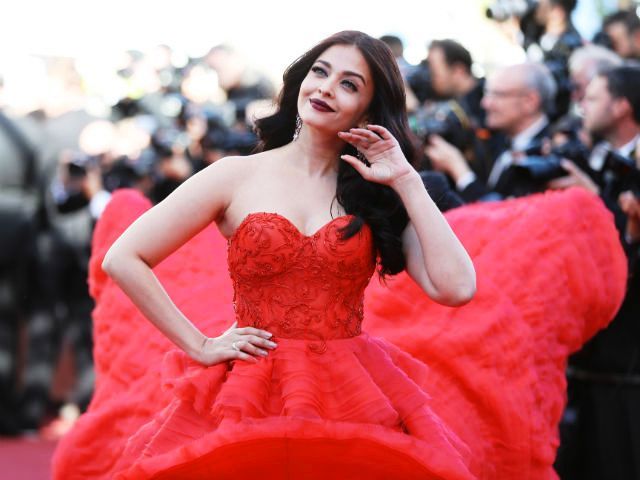 She made India proud by becoming the first Indian actress to be a jury member at Cannes Film Festival in the year 2003.
Goodwill Ambassador
Not only did she propagate brands and became the brand ambassadors for them but also she was assigned the title of goodwill ambassador for Joint United Nations program on AIDS. She has also involved herself in several charity organization and campaigns.
Her Role as Paro in Devdas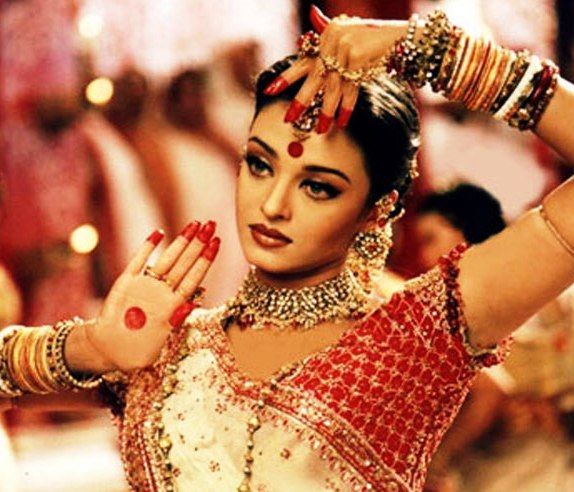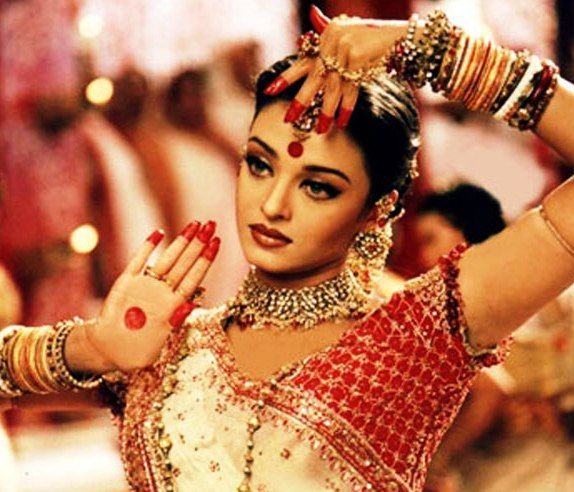 She got International recognition in Sanjay Leela Bhansali film "Devdas (2002)" in which she appeared alongside Shahrukh Khan and Madhuri Dixit and performed the role of Paru or Parvati. The same movie was screened at 2002 Cannes Film Festival and recognized as the 10 best films of Millennium by Time.
Love Life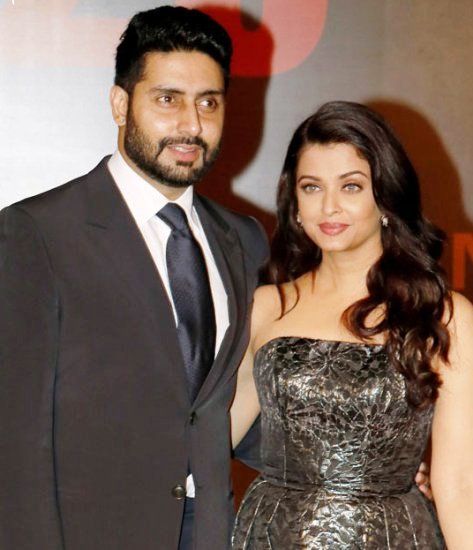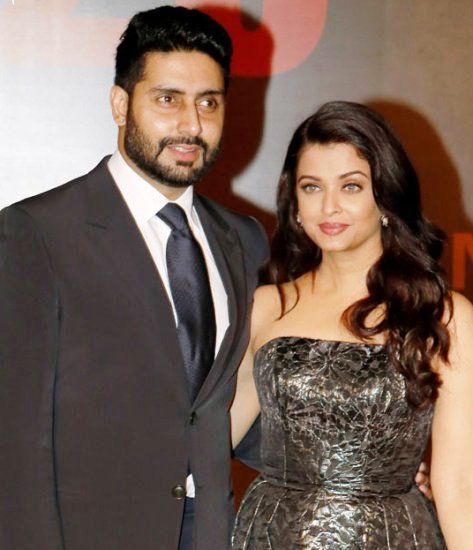 After her rumored affair with Bollywood actor Salman Khan and Vivek Oberoi, she started dating Abhishek Bachchan while filming Dhoom 2 and the duo got married in April 2007 in Mumbai. In 2011, the couple was blessed with a daughter Aaradhya.
Entered Bollywood After Break in 2015
After having her first child she took a break from Bollywood and came back on the silver screen with Sanjay Gupta's drama thriller "Jazbaa (2015)" in which she worked with Shabana Azmi and Irrfan Khan.
Wax Statue in London Museum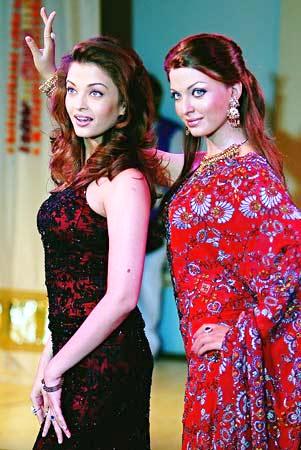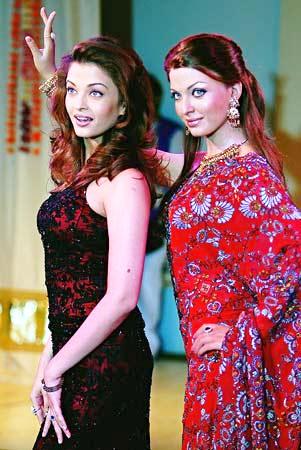 The brilliant actress has gained popularity not only in the home country but also around the world. She was honored with the prestigious wax statue at the London Madame Tussaud's Museum.
Her Acting Was Once Called Wooden And Ice Maiden
The beautiful actress was appreciated more for her beauty than her acting and often criticized for being a little behind in her acting skills. She was also known to be called by words like wooden and ice maiden in context to her acting but nothing stopped Aishwarya from learning and keep trying. And today, she is known to have done a number of unconventional and conventional roles and has broken all myths.
First Indian Celebrity at Oprah Winfrey Show


Aishwarya Rai Bachchan was the first Indian to be invited to a big show like Oprah Winfrey as a guest which is the most watched television Talk Show ever. She also made an appearance with her husband Abhishek Bachchan after they got married. She truly holds and deserves the title of the most beautiful Diva on Earth.
Her Biggest Asset
Aishwarya has been widely appreciated for her beautiful eyes but the most interesting feature of her beauty is that she is all real and there's nothing plastic about her.
Magazine Covers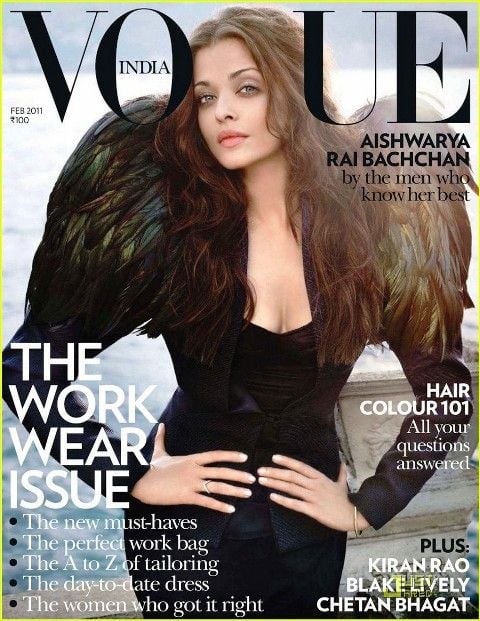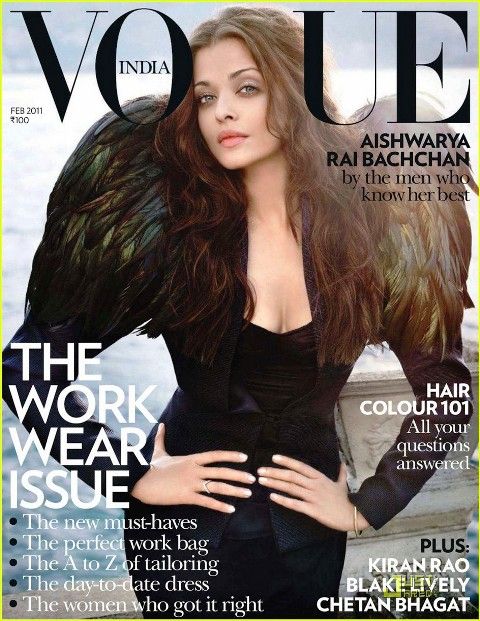 Her beauty and charm made Aishwarya appear on the cover of most popular magazines ever like Vogue, Forbes and many others.
Her Calm and Composed Nature
Even after achieving a number of titles and being recognized as one of the legendary actors in India just like her father-in-law Amitabh Bachchan, the Diva has always remained very calm. Aishwarya has always conducted all her public appearances in a finite manner. The stunning actress has taken up everything that came her way with grace. She likes to keep her personal life as guarded as possible.
Flowers Named After Her in The Netherlands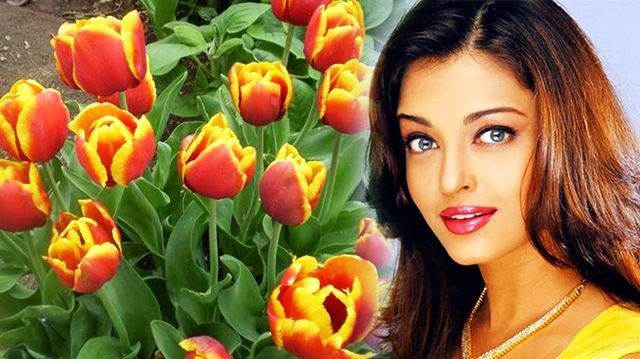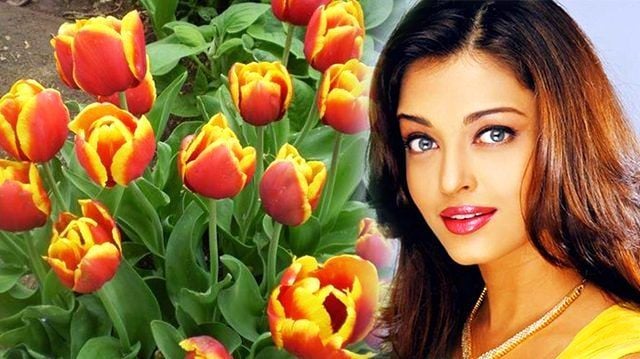 Despite having the wax statue and bringing back a lot of international recognition home, she was also honored by Netherlands government. "Tulips at Keukenhof Gardens" are named after Aishwarya Rai Bachchan.