Amitav Ghosh Age, Wife, Children, Family, Biography & More
Quick Info→
Age: 62 Years
Marital Status: Married
Wife: Deborah Baker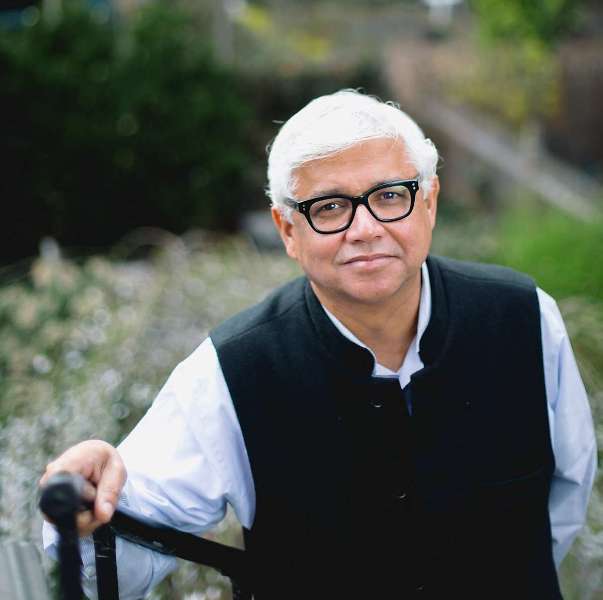 Bio/Wiki
Profession
Writer
Physical Stats & More
Eye Colour
Black
Hair Colour
White
Career
Genre of writing
Historical fiction
Fiction Books
• The Circle of Reason (1986)
• The Shadow Lines (1988)
• The Calcutta Chromosome (1995)
• The Glass Palace (2000)
• The Hungry Tide (2004)
• Sea of Poppies (2008)
• River of Smoke (2011)
• Flood of Fire (2015)

• Gun Island (2019)
• Jungle Nama (2021)
Non-Fiction Books
• In an Antique Land (1992)
• Dancing in Cambodia and at Large in Burma (1998; Essays)
• Countdown (1999) The Imam and the Indian (2002; Essays)
• Incendiary Circumstances (2006; Essays)
• "The Great Derangement: Climate Change and the Unthinkable" (2016)
Awards, Honours, Achievements
• 2011: Blue Metropolis International Literary Grand Prix (Canada)
• 2011: Man Asia Literary Prize
• 2010: Dan David Prize (Israel)
• 2007: Grinzane Cavour International Prize (Italy)
• 2007: Padma Shri (Indian)
• 2004: Hutch Crossword Book Award
• 2001: International e-book Award Grand Prize for Fiction (Germany)
• 1999: Pushcart Prize
• 1997: Arthur C Clarke Award for Best Science Fiction
• 1990: Ananda Puraskar (India)
• 1990: Prix Médicis Étranger (France)
• 1989: Sahitya Academi Award

Note: He has many more awards and accolades to his name.
Personal Life
Date of Birth
11 July 1956 (Wednesday)
Age (as of 2021)
62 Years
Birthplace
Kolkata, West Bengal, India
Zodiac sign
Cancer
Signature
Nationality
Indian
Hometown
Kolkata, West Bengal, India
School
The Doon School, Dehradun, India
College/University
• St. Stephen's College, the University of Delhi, India
• Delhi School of Economics, the University of Delhi, India
• Oxford University, England
Educational Qualification(s)
• He did his schooling at the all-boys boarding school The Doon School, Dehradun
• In 1976, he received a B.A. degree at St. Stephen's College, the University of Delhi
• In 1978, he earned an M.A. degree at Delhi School of Economics, the University of Delhi
• In 1982, he was awarded a doctorate in social anthropology from Oxford University [1]

Britannica
Relationships & More
Marital Status
Married
Marriage Year
1990
Family
Wife
Deborah Baker ( a biographer and essayist)

Children
Daughter: Leela

Son: Nayan

Parents
Father- Shailendra Chandra Ghosh (a lieutenant in the Indian Army)
Mother- Ansali Ghosh
Siblings
He has two siblings.
Favourite Things
Food
Dosa
Actress(es)
Aradhana and Bobby
Game
Badminton
Players
Sania Nehwal, Serena Williams and Novak Djokovic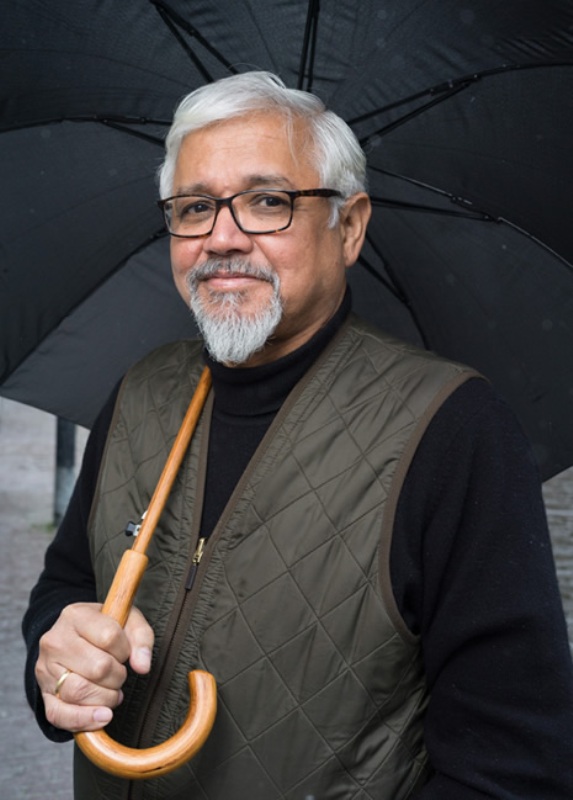 Some Lesser Known Facts About Amitav Ghosh
Amitav Ghosh is a distinguished Indian writer and the winner of India's highest literary award, the 54th Jnanpith, in 2018. He is regarded as one of the leading contemporary English writers in India for his "outstanding contribution towards literature." In his novels, he uses complex narrative strategies to investigate the character of a nation and the personal identities of the people of India and Southeast Asia. [2]

Britannica
After completing his post-graduation in 1978, he got his first job at the Indian Express newspaper in New Delhi. In 1986, he received a doctorate at Oxford University before publishing his first novel 'The Circle of Reason' around the same year.
Amitav Ghosh holds four doctorate degrees and won two Lifetime Achievement awards from the government of India. In 2007, he was awarded the highest honour of India, 'the Padma Shri,' by the President of India. In 2010, Amitav Ghosh, along with Margaret Atwood, won the Dan David prize jointly.
In 2011, Amitav was the first English-language writer who received the Grand Prix Award of the Blue Metropolis Festival in Montreal, Canada. In 2019, Amitav Ghosh was regarded as the most important global thinker of the preceding decennial by the Foreign Policy magazine, an American news publication. [3]

Amitav Ghosh
During his school days at the all-boys boarding school, 'The Doon School' in Dehradun, India, the renowned Indian author Vikram Seth and historian Ram Guha were his peers. Amitav frequently contributed to The Doon School Weekly by writing his poetry and fiction content in it. While at school, Amitav and the historian Ram Guha founded the magazine 'History Times.'
In 1982, while pursuing the Doctor of Philosophy in social anthropology at St Edmund Hall, Oxford University, Amitav received the Inlaks Foundation scholarship. This scholarship was provided to Amitav by Peter Lienhardt, a British social anthropologist. [4]

The Times of India Around the same year, Amitav submitted his thesis titled "Kinship in relation to economic and social organization in an Egyptian village community" to Oxford University.
In 1999, as a Distinguished Professor in Comparative literature, Amitav Ghosh joined the faculty at Queen's University, University in Kingston, Canada. Since 2005, Amitav has also been honoured as a visiting professor at the English department of Harvard University, Massachusetts. In 2009, Amitav Ghosh was selected as a Fellow of the Royal Society of Literature. He was also included in the Ford Foundation's "Art of Change" fellowship in 2015.
In 2001, Ghosh withdrew his novel 'The Glass Palace' from the "Commonwealth Writers' Prize." The reason behind the withdrawal of his book from the 'Commonwealth Writers Competition' was that the content of his book was classified as "commonwealth literature" when the award was only open to the books written in English. [5]

The Guardian
Reportedly, Amitav Ghosh, along with his wife, Deborah Baker, and two children, Lila and Nayan, lives in New York. Deborah Baker is the senior editor at Little, Brown and Company, an American publisher, and she was the author of the book 'In Extremis: The Life of Laura Riding (1993)' that was the Laura Riding biography.
In 2013, Amitav published his book "The Shadow Lines' which led him to win the Sahitya Akademi Award. His novel "The Shadow Lines" elucidated


The roots of the communal violence that have spread widely and immensely in the minds and psyche of the Indian subcontinent." [6]Rajnishmishravns
On 27 February 2013, in an interview, Amitav Ghosh clarified his writing strategy and said that it was never a part of any pre-planning. He revealed some more facts during the interview regarding his novel "The Shadow Lines." He explained,


It was not intentional, but sometimes things are intentional without being intentional. Though it was never part of a planned venture and did not begin as a conscious project, I realise in hindsight that this is really what always interested me most: the Bay of Bengal, the Arabian Sea, the Indian Ocean, and the connections and the cross-connections between these regions."
In 2019, Ghosh published his book 'Gun Island' which throws light on the comparison between climate change and human migration. Later, the content of the book was praised globally by critics. However, The Guardian, a British news and media website called it,


A shaggy dog story" that "can take a very roundabout path towards reality, but it will get there in the end." [7]The Guardian
On 20 November 2016, Ghosh earned the "Lifetime Achievement Award" at the LitFest of Tata Literature Live, Mumbai.
At the age of 17, Amitav Ghosh wrote an essay on Indian-origin words and sent it to be published in Junior Statesman in Kolkata. However, the article never got published, but the content of the essay made a mark on the mind of young Ghosh to write further essays.
Reportedly, Amitav Ghosh likes to read Bengali literature, but he never wrote in the Bengali Language. In an interview, he said,


I am not trained in the language like I am in English."
Apparently, Amitav Ghosh spent his leisure time cooking food as treat for his wife, Deborah Baker. He uses the vegetables and fruits that grow in his garden in Goa.
According to Amitav Ghosh, he starts his morning with the special Darjeeling tea that he "buys in bulk" from Kolkata and that he takes to his homes in New York and Goa.
Amitav Ghosh loves to eat saadha dosa. In an interview, he said,


I have no idea how I got this illogical craving. In Bangalore, I remember the first time when Deborah and I went to Woodlands Hotel in '91 for saadha dosas. I also love dark chocolates, which I can eat a lot of. In New York, I usually go to 29th Street, Lexington Avenue, where there is a cluster of restaurants serving Indian food. "
Amitav Ghosh adores watching badminton matches on YouTube. In an interview, he said,


In Brooklyn, local channels do not air badminton matches."

He further revealed his favourite players of badminton. He spelt out,

I and my wife bond over a game of badminton. When she is not around, I play with a group of friends. I like to think of myself as a "pretty good player. My favourite sports people are Sania Nehwal, Serena Williams and Novak Djokovic. During tennis Grand Slam season, my writing slows down considerably."
According to Amitav Ghosh, he is not a fan of literary festivals. In his blog, he wrote,


A frequently heard argument in favour of book festivals is that they provide a venue for writers to meet the reading public. Although appealing, this argument is based on a flawed premise in that it assumes that attendance is equivalent to approbation."
In an interview, Amitav Ghosh revealed the collection of books he had in his home library. He spelt out,


I and my wife like giving away books. Sometimes, we keep books on the steps in front of our New York house door for others to take. Still, my collection will have about 500 books. I also collect different editions of the Mahabharat. The collection has what I call a unique edition — Kashiram Das Mahabharat."
Amitav Ghosh received the Arthur C Clarke prize for his celebrated novel 'the Calcutta Chromosome' in Sri Lanka, in July 2001. According to Amitav, it was the most cherished award by him.
In an interview, Amitav Ghosh revealed his love for Bollywood movies. He said,


I love watching Bollywood films of the 60s and 70s. Aradhana and Bobby are my favourites. But nowadays, I am watching sci-fi films and Interstellar was good."
Ghosh extensively writes about climate change in his blogs. In one of his blogs, he wrote a worrying factor for him i.e. a cyclone in the Arabian Sea. He penned,


Year's monsoon has been held up because of a cyclone in the Arabian Sea. Cyclones in this sea were unheard of but are now happening thanks to the rise in temperature. If I was allowed, I would like to make renewable sources of energy "compulsory."
In an interview, Amitav Ghosh was asked about how much research he did to find out the details such as nautical references and the language used in his book 'Sea of Poppies.' He answered that he travelled to Mauritius to search the National Archives and other libraries to find out facts written in his novel 'Sea of Poppies.' He further added that for research purposes, he also toured National Maritime Museum, England. He explained,


I love nineteenth-century nautical fiction so many of the details were just buried in my head. As for the rest, it was so deeply pleasurable, I don't know whether I should even call it research. I travelled to Mauritius, to look at the National Archives and some other libraries; I spent some time in Greenwich, England, looking at the magnificent collection of the National Maritime Museum. But the best part of all was learning to sail—that was an experience that surpassed everything I had imagined."
According to Amitav Ghosh, history, natural history, rhetoric, politics, beliefs, religion, family, love, sexuality were some of the essential elements he always incorporated in his writing content. In an interview, he was asked that how did his background as a historian, journalist, and anthropologist informed his work and if the work he did was entirely fiction. He then replied,


For me, the value of the novel, as a form, is that it is able to incorporate elements of every aspect of life – history, natural history, rhetoric, politics, beliefs, religion, family, love, sexuality. As I see it the novel is a meta-form that transcends the boundaries that circumscribe other kinds of writing, rendering meaningless the usual workaday distinctions between historian, journalist, anthropologist etc."
In an interview, Amitav Ghosh was asked that history was not being taught in the Indian education system, in a way that helped to make connections of the students with the past. He was further asked that was it possible to explore Indian history through fiction writings. He then replied,


As I was writing I felt more and more that today the world we are in is in some ways so strange, so surprising, that really you cannot make sense of it with non-fiction. We need fiction more than ever."
In 2014, in an interview, Amitav Ghosh was asked about his favourite books and writers that inspired him to write most of his novels. He then revealed,


It differs from book to book. For The Shadow Lines, it was Marcel Proust's Remembrance of Things Past. The Hungry Tide was influenced by many writers including Mahasweta Devi, Gopinath Mohanty, Sunil Gangopadhyay, Graham Swift and Rainer Maria Rilke."
In 2020, Amitav's novel "Gun Island" was published by Penguin Random House. The story drafted the unsteady reality in which human beings are living, a truth of climate disruption globally and the forced migration. This novel elucidated the coronavirus pandemic that began at the end of 2019 and diverted the path of the world. This novel showed a deeper understanding of the realities faced by the world during coronavirus.                                                              
In 2020, in an interview, Amitav Ghosh said that he suspected that there would be a huge wave of novels in the future on the COVID-19 pandemic just like the novels written and published after the tragedy of 9/11 in America. He further added that very few stories were written about Hurricane Sandy that destroyed New York in 2012. He stated,


As for the pandemic, I don't think it will elude literature in the same way that climate events have done. There are very few novels or stories about Hurricane Sandy, which devastated New York in 2012, and none at all, so far as I know, about Hurricane Harvey, which ravaged Houston in 2017. But I suspect there will be a huge wave of novels about the pandemic, just as there was after 9/11."
In 2021, in an interview, Amitav Ghosh was asked what inspired him to address the issues of climate justice in his fiction writings. He then replied,


I think it is increasingly apparent today that climate change is the greatest crisis that humanity, as a species, has ever faced. I think it should weigh heavily on the mind of every thinking person in the world."

In 2021, Amitav Ghosh went to Italy to meet the migrants and for researching the links between migration, environment and climate change to begin his new book. He posted this on his social media account. He tweeted,


Climate change & migration are two aspects of the same thing" — economic, technological change & growth."
Amitav Ghosh is a public speaker, and he is often seen attending research conferences related to the topics on environmental and climate change issues in India and globally.