Charles Sobhraj Age, Girlfriend, Wife, Children, Family, Biography & More
Quick Info→
Hometown: Ho Chi Minh City, Vietnam
Age: 77 Years
Wife: Nihita Biswas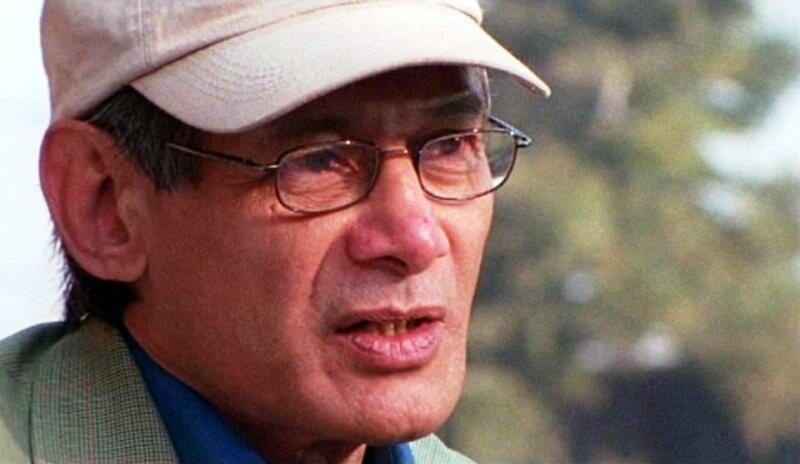 Bio/Wiki
Full name
Hotchand Bhawnani Gurumukh Charles Sobhraj [1]

Scroll.in
Nickname(s)
• Sob [2]

GQ Magazine
• The Bikini Killer [3]

The Telegraph
• The Serpent [4]

The Telegraph
• The Splitting Killer [5]

The Telegraph
Other Name(s)
• Alain Gauthier
• Robert Grainer [6]

Crime Library
Known For
Being the thief, serial killer, and fraudster who carried out crimes on the hippie trail of South Asia during the 1970s
Physical Stats & More
Height (approx.)
in centimeters- 172 cm
in meters- 1.72 m
in feet & inches- 5' 8"
Eye Color
Brown
Hair Color
Salt & Pepper
Victims
Known Ones
• Teresa Knowlton (also Jennie Bollivar in some sources): Teresa was a Seattle-based woman and Charles Sobhraj's first-known murder victim in 1975. Her body was found drowned, wearing a floral bikini, in the tidal pool in the Gulf of Thailand. The case that was suspected to be of accidental drowning, months later after the autopsy was out, was found to be murder.

• Vitali Hakim: A young nomadic Turkish Sephardic Jew whose body was found burnt on the road to the Pattaya resort.

• Stephanie Parry: A woman he killed in Bangkok after strangling her.

• Henricus "Henk" Bintanja and Cornelia "Cocky" Hemker: A Dutch couple who were poisoned and cured by Charles. After Vitali Hakim's girlfriend came to investigate her boyfriend's disappearance, the couple was hustled out of Charles' apartment. Their bodies were found strangled and burned on December 16, 1975.

• Charmayne Carrou: Vitali Hakim's French girlfriend who was murdered while investigating Vitali's disappearance. She was found drowned in the same condition, wearing a floral bikini, as Teresa. Even though Charmayne and Teresa's murders were not found as connected by investigators, their similar murder style earned Charles the name of 'The Bikini Killer.'

• Laurent Ormond Carrière (also identified as Laddie DuParr in some sources): A 26-year old Canadian, Charles murdered in Nepal.

• Connie Bronzich (also identified as Annabella Tremont in some sources): A 29-year old American murdered in Nepal.

• Avoni Jacob: An Israeli scholar, he killed in Calcutta, India.

• Jean-Luc Solomon: A Frenchman whom Charles drugged with the intention to rob him of his belonging, but died due to overdose.
Personal Life
Date of Birth
April 6, 1944 (Thursday)
Age (as of 2021)
77 Years
Birthplace
Saigon (now Ho Chi Minh City), Vietnam
Zodiac sign
Aries
Nationality
French
Hometown
Saigon, Vietnam
School
He went to a French boarding school.
Religion
In his teenage, he was baptized as a Catholic and took the name 'Charles.' [7]

Crime Library
Ethnicity
Half-Sindi & Half-Vietnamese. [8]

Scroll.in
Food Habit
Non-Vegetarian [9]

India Today
Hobbies
Reading & Writing
Relationships & More
Marital Status
Married
Affairs/Girlfriends
• Chantal Desnoyers

• Chantal Compagnon

• Marie-Andrée Leclerc (1970s)

• Sneh Sengar (Advocate)

• A Madarasi woman & a Punjabi woman

• Jacqueline Kuster (German)

• Nihita Biswas

Marriage Date
October 9, 2008
Family
Wife/Spouse
First Wife: Chantal Compagnon
Second Wife: Nihita Biswas

Children
Son- Pranck (born in 1964; from Chantal Desnoyers)
Daughter(s)- Muriel Anouk (from Chantal Desnoyers), Usha Sobhraj (from Chantal Compagnon)

Parents
Father- Sobhraj Hatchard Bavani (Indian tailor, moneylender, and owner of two tailoring shops)
Mother- Tran Loang Phun (Also referred to as Song in some news sources) (bar hostess and shop assistant)
Adoptive/Step Father- Lieutenant Alphonse Darreau (an officer in French army in French Indochina)
Siblings
Half-Brother- André Darreau
Favourite Things
Food
Chicken Cafreal
Actor
Charlie Chaplin
Philosopher
Friedrich Nietzsche
Book(s)
'The Will to Power' by Friedrich Nietzsche, Beyond Good and Evil by Friedrich Nietzsche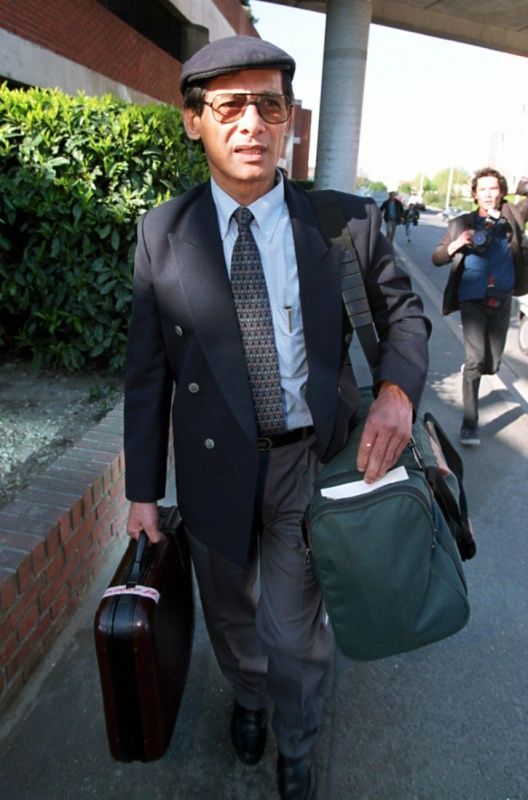 Some Lesser Known Facts About Charles Sobhraj
Charles Sobhraj, a French serial killer, fraudster, and thief, is known to have preyed on the hippie trail of South Asia during the 1970s. He is popular by the names The Bikini Killer, The Splitting Killer, and The Serpent.
Born to an unmarried couple, Charles' birth separated his parents. His mother blamed Charles for her separation from Charles' father. Soon, her mother married her French boyfriend, Lieutenant Alphonse Darreau, who adopted Charles but refused to give him his name.
Soon, after Charles' half-siblings were born, Charles became out of focus for his parents, which threw him off home. After he was sent to prison in Poissy, he was disowned by his parents.
As a child, he was disobedient and delinquent, but smart and charismatic at the same time. He always remained absent from school, but when he did come, he would be discipline trouble for school authorities. As a teenager, he was baptized as a Catholic and renamed Charles Gurmukh Sobhraj in church records.
He chose the name 'Charles' because he was a big fan of English actor and filmmaker Charles Spencer Chaplin (aka Charlie Chaplin) and took delight in mimicking him.
Living in Marseilles, France, Charles could access ships leaving Indochina. To meet his birth father, he traveled in them and managed to sail out of Marseilles two times. However, he was discovered both the times and was returned to the port.
When he was a teenager, he met Chantal Desnoyers in Paris. They soon become parents to a boy. Charles met Chantal Compagnon, a young Parisian woman with a conservative background, in 1969. He broke up with Desnoyers to be with Compagnon. The day Charles and Compagnon got married, Desnoyers gave birth to their second child, a girl named Muriel Anouk.
Charles Sobhraj began committing small crimes during his teen years. One such early crime happened when he used his half-brother, Andre, to rob a shopkeeper for him.
In 1963, he served his first jail sentence for burglary at Poissy prison near Paris. At Poissy prison, while others in jail lived in bad conditions, he manipulated his prison officials into granting him special favors such as keeping books in his cell. Around the same time, he met Felix d'Escogne, a prison volunteer. Charles got close to Felix and accompanied him, which helped him get close to high society life in Paris after he was paroled. He lived two different lives, one with the people of high society and the other in the Parisian underworld.
The day Charles proposed Compagnon to marry him, Charles was arrested on charges of car theft and sent to Poissy prison. Eight months later, he was released from his prison, and the same day, Charles and Compagnon married. Sobhraj left France with his wife, fearing French authorities; Compagnon was pregnant at that time. They both faked documents and looted travelers along the path in Eastern Europe.
In 1970, the couple fled to Bombay, where they welcomed their daughter, Usha Sobhraj. Charles wanted to start a new life for his daughter, but he could not leave the path of crime and involved himself in a car theft and smuggling business. In 1971, Charles and his wife fled to Kabul, where he began making contacts for gun smuggling. He then fled to Rawalpindi, Pakistan, where he is believed to have stolen a car by drugging the driver to death. Around this time, he reportedly had a curio shop in Bangkok, which he used to lure his victims and then steal their belongings by drugging them, sometimes to death.
In 1973 in Delhi, he was arrested after his unsuccessful attempt at armed robbery at a jewelry store at Hotel Ashoka. He was imprisoned and sent to Tihar prison in Delhi. After a fortnight in prison, he escaped prison after faking appendicitis; his wife helped him in this.
He then began robbing the travelers on the hippie trail between Europe and Eastern Asia. After he fled to Kabul, he was arrested and kept at an Afghan prison, where he faked appendicitis again and fled. This time, he did not take his family along and left them in Kabul. His wife, Compagnon, was enraged by his illegal activities and she pledged to never meet him again. Charles' next two years were spent running away from authorities, traveling to Eastern Europe and the Middle East using stolen passports.
He was then joined by his brother, Andre, and both of them carried out robberies in Greece and Turkey. Andre was arrested in Athens after an identity-switch hoax went awry; Andre was left behind to serve an 18-year prison sentence.
In 1975 in Kashmir, India, Charles Sobhraj met Marie-Andrée Leclerc, a French-Canadian woman who came to India to find adventure. Charles became her tour guide in India. After some time, he moved to Thailand and became a drug dealer and gem seller. It was at the same time that he created his plan to build his criminal family. Charles lured Marie-Andree to join him in Thailand. Marie was lovestruck and became his first follower in his criminal family or clan.
To gather more followers, he designed a new con; he selected his victims, created problems for them, and became their savior. He lured his tourists to his den, an apartment complex called Kanit House in Bangkok, Thailand. After he made the tourists his followers, he would steal from them.

In one case, he helped two French policemen, Yannick and Jaques, recover their passports, stolen by him. One of his other victims was Dominique Renelleau, who recollects falling sick after drinking a potion by Marie. Dominique appeared to be suffering from dysentery, which was cured by Charles.
Charles was joined by Ajay Chowdhury, an Indian and fellow criminal who became his first-in-command.
Charles is known to have murdered more than 20 people with his accomplices, but only a dozen of them are reported. Investigators claim that the murders were motivated by the threat of getting exposed by his victims. However, Charles claims that the murders were cases of an accidental overdose of drugs.
On December 18, 1975, Henk Bintanja and Cornelia Hemker's bodies were identified. The same day, Charles and Marie-Andrée entered Nepal using Hemker and Bintaja's passports. After murdering Laurent and Connie in Nepal, the criminal couple went to Thailand on their passports. They had to flee again as soon as they entered Thailand because their followers (Yannick, Jacques, and Rennelleau) discovered documents of Pattaya victims, and they reported him to the police.
Charles, along with Leclerc and Ajay, fled to Calcutta, India, where he murdered Avoni Jacob, and using Avoni's passport, Sobhraj first went to Singapore, then to India, and returned to Bangkok in 1976. Upon his entry, Sobhraj was subjected to interrogation for the Pattaya murders. He escaped the charges because authorities feared that it would affect the tourism of Thailand. Meanwhile, Dutch diplomats Herman Knippenberg and Angela Kane (his then-wife) were investigating the Pattaya murders and began building a case against Sobhraj upon suspicion. After a month-long investigation, Knippenberg and Kane found full evidence of murder and drugging against Charles.
After Bangkok, the trio (Charles, Ajay, and Marie) went to Malaysia to collect gems. Ajay was sent to collect gemstones and was last seen delivering the gemstones to Charles; his remains were never found. A source later claimed to have seen Ajay in West Germany. It is said that Ajay was murdered by Charles to continue their (Charles and Marie's) journey to Geneva as gem dealers.
After some time, Marie and Sobhraj came to Bombay, where Charles wanted to start another criminal family and was joined by Barbara Smith and Mary Ellen Eather.
In July 1976, Charles Sobhraj with his three-women gang drugged a group of French postgraduate students to rob them at a hotel in Delhi. Three of the students who grew suspicious of Charles, seeing the fellow students falling unconscious, overpowered Charles and his gang and reported the police. Smith and Eather confessed everything, during interrogation and all of them were sent to Tihar Jail in Delhi.
Two years before their trial, Smith and Eather tried to take their lives in prison. Marie was sentenced to twelve years in prison for drugging students and accompanying Charles in the murder of Jean-Luc Solomon. In 1983, Marie was diagnosed with ovarian cancer and sent back to Canada, where she died in 1984.
Charles Sobhraj's trial was quite an exhibit, as Charles hired and fired lawyers at will, brought Andre (his paroled brother) to assist him, and went on hunger strike. After all the drama, Charles was convicted of the murder of Avoni Jacob and Jean-Luc Solomon, the two people he killed in India, and received a 12-year prison sentence.
His prison life was luxurious and comfortable, as he had a room, television, and gourmet food for himself. He was engaged in sexual activities with Marie and female visitors and lawyers. Reportedly, Charles concealed gems in his body while entering the prison. He bribed the prison guards, became friends with prisoners, and sold his interviews to western journalists and authors.
Charles sold his story to a businessman in Hong Kong, who sold it to Random House publications. Random House sent husband & wife Richard Neville and Julie Clarke to interview Charles. According to Clarke, Charles' emissaries who arranged the interview in prison were constantly keeping an eye on them. In one of his interviews, talking about the murders, he said,


If I have ever killed, or have ordered killings, then it was purely for reasons of business, just a job, like a general in the army"
After Charles was convicted in India, Thai issued a 20-year arrest warrant for Charles. Towards the end of his jail sentence in India, his Thai arrest warrant was still active. To tackle this, he threw a big party for prison guards and inmates in March 1986. Charles drugged the food at the party and walked out of the prison. A few months later, he was arrested by Inspector Madhukar Zende of the Mumbai Police at O Coqueiro restaurant in Goa. According to a source, Zende walked out to Charles and grabbing his arm, he said,


Hello Charles, how are you?"

Just as Charles had expected, his prison sentence was extended to ten years.
At the age of 52, On February 17, 1997, Charles was released from prison. At the time of his release, most of the warrants, evidence, and witnesses against him were lost. No other country wanted to accept Charles, so Indian authorities decided to return Charles to France.
After he returned to France, he led the life of a celebrity in suburban Paris, hiring a publicity agent to help him out charge people for interviews and photographs. According to some reports, he charged US$15 million (equivalent to $20 million in 2020) for the rights to movies based on his life.
After some time, Charles returned to Nepal, where in Kathmandu, he planned to set up a mineral water business. On September 1, 2003, Charles was spotted by a journalist of The Himalayan Times at a casino in Kathmandu. For two weeks, the journalist followed him and reported on him with photographs in The Himalayan Times. After reading the reports, the Nepal police raided the casino, arresting Sobhraj who was gambling there. The double murder case from 1975 was reopened against Sobhraj. In an interview, he talked about his arrival and arrest and said,


This is a huge miscarriage of justice. I came to Nepal to make a documentary. The judicial system is archaic and unjust. I arrived here with my own passport under my real name. That proves I have nothing to hide. Who else would dare to travel as Charles Sobhraj? The police have no evidence. They can't prove I have been to Nepal before. I am innocent."
The Deputy Superintendent of Police Ganesh K.C. who was responsible for Charles' arrest and had the frightening encounter of Sobhraj's murder as a 10-year old said,


Charles Sobhraj drugged, killed, and partially burned 26-year-old Canadian Laurent Carrière and 29-year-old American Connie Bronzich in 1975. I was playing near Kathmandu airport. The morning fog was dense. It was quiet as a grave. Suddenly I saw the police gathered around a body – the naked, burned corpse of a young white woman. The body was charred, except for the head. That's how police identified the victim as Connie Bronzich. When I joined the force, I told my wife and children that one day I would arrest Charles Sobhraj."
On August 20, 2004, he received a life imprisonment sentence for murdering Bronzich and Carrière by the Kathmandu District Court. Sobhraj claimed that he was sentenced without a trial and appealed against the judgment. Later, his lawyers announced that Chantal Compagnon (his wife) was filing a case against the French government before the European Court of Human Rights for not aiding her husband. In 2005, the Patan Court of Appeals confirmed Sobhraj's conviction by the Kathmandu District Court. In late 2007, Sobhraj's lawyer reportedly pleaded with the then French president Nicolas Sarkozy to intervene with Nepal.
In 2008, he announced that he was engaged to Nihita Biswas, daughter of the lawyer of Charles, Shakuntala Thapa, who had met Charles as a translator between Charles and her mother. It was claimed that Charles had married Nihita during the Bada Dashami on October 9, 2008. The next day, the Nepalese jail authorities dismissed the claims, saying that they only performed a tika ceremony, which is a part of Bada Dashmi.
At first, the Supreme Court of Nepal postponed the verdict of appeal by Charles against the judgment of the district court. On July 10, 2010, the Supreme Court upheld the verdict against Charles. Charles received a life imprisonment sentence with an additional one year, a fine of Rs. 2000 for illegal entry in Nepal, and seizure of all his property.
Nihita Biswas has often claimed that Charles had never been convicted of any murder and called out to media for tagging Charles as a serial killer. When the Supreme Court of Nepal confirmed Charle's verdict, both the mother (Nihita's mother) and daughter claimed that the judiciary was corrupt. They were charged and sent to judicial custody for contempt of court.
In September 2014, he received another conviction by the Bhaktapur District Court for the murder of Canadian tourist Laurent Carrière. As of April 2021, Charles is in poor health condition in a Nepali jail.
Charles loves reading and writing. He spent most of his time in prison reading books and made sure that he was provided with books. In Tihar Jail in Delhi, he even had a library for himself.
He is a student of psychology. It is said that he could control people because he used to read books on Psychology; he controlled people by methods used by the French philosopher and psychologist René Le Senne. Growing up, he read the book 'The Will to Power' by Friedrich Nietzsche, which made him understand humans and his victims. When investigators raided his apartment in Thai, they found the book 'Beyond Good and Evil' by Friedrich Nietzsche in his belongings.
Charles is a martial arts fanatic and could do Karate, which he often used to defend himself in prison.
Charles Sobhraj is known for his luck with women, both in and out of jail. When he was in a Delhi prison, he was flirting with his lawyer Sneh Sengar. Simultaneously, he was wooing dozens of women, including a Madrasi woman whom he sent a marriage proposal. He was once engaged to two women at the same time; Jacqueline Kuster, a German imprisoned on drug charges; a Punjabi woman who fell in love with Charles after reading the book on him.
Sobhraj is also known for his provocative choice in lawyers. Sobhraj's case was once fought by Siamese-born French lawyer Jacques Vergès, who is known for defending war criminals like Nazi Klaus Barbie, terrorist Carlos the Jackal, and Holocaust denier Roger Garaudy. He is a client of Isabelle Coutant-Peyne, who is married to the terrorist Carlos the Jackal.
When he was imprisoned in Nepal, an assassin broke into the jail to kill Charles' prison inmate on orders of a bigwig. Reportedly, the assassin had met Charles before the incident, and together, they plotted the assassination.
Many writers have written books on Charles and his crime; Serpentine (1979) by Thomas Thompson; The Life and Crimes of Charles Sobhraj (1980) by Richard Neville and Julie Clarke, reissued as 'On the Trail of the Serpent'; The Bikini Murders by Noel Barber in the Reader's Digest collection 'Great Cases of Interpol' (1982).

In 1983, Marie published a book titled 'Je Reviens,' where she claimed that she was a victim and another pawn on the hands of Charles Sobhraj. She even claimed to have never loved Charles. The La Presse journalist Huguette Laprise, who journeyed Asia in search for Charles' story and was sympathetic towards Marie initially, concluded in her reports,


You can not be in an apartment and there are people who are chained in your apartment without seeing them. After all these years, what I can say is that this girl had a very very sad, abominable destiny."
In 1989, 'The Life and Crimes of Charles Sobhraj' (1980) by Richard Neville and Julie Clarke was adapted for an Australian TV film 'Shadow of the Cobra.'

In 2008, the British writer Farrukh Dhondy published 'The Bikini Murders,' a work of fiction with its main lead resembling Charles Sobhraj. During the promotions of the book, Farrukh told that he was once associated with Sobhraj, who (Sobhraj) was friends with Masood Azhar (the founder of the Islamic terror outfit Jaish-e-Mohammed (JeM)). According to Farrukh,


Sobhraj apparently rescued Masood from goons in jail, who had beaten him to a pulp, during their stint in Tihar jail. After that, Masood became very dependent on Sobhraj. In 2000, when the Indian Airlines aircraft with 400 passengers on board was hijacked to Kandahar by militants who demanded Masood's release in lieu of the hostages' lives, Sobhraj offered to help India."

Sobhraj was disappointed by the lead's (in the book) resemblance to him and threatened to sue Dhondy. In his response to Sobhraj, Farrukh said,

Sobhraj's threat is an attempt at blackmail and extortion."
In 2018, Charles Sobhraj was in a critical state and was operated on multiple times, receiving several open-heart surgeries.
In January 2021, 'The Serpent,' a British miniseries on the crimes of Charles Sobhraj, was released on BBC One and later on Netflix. The series stars Tahar Rahim (as Charles) and Jenna Coleman (as Marie-Andrée Leclerc) in the lead roles.

At his apartment in Bangkok, he owned a pet monkey who he had named Coco.
In 2012, the O Coqueiro restaurant in Goa inaugurated the statue of Charles Sobhraj, which is placed just 10 ft. away from where he was caught in 1986.