J. F. R. Jacob Age, Death, Family, Biography & More
Quick Info→
Hometown: Kolkata
Marital Status: Unmarried
Religion: Judaism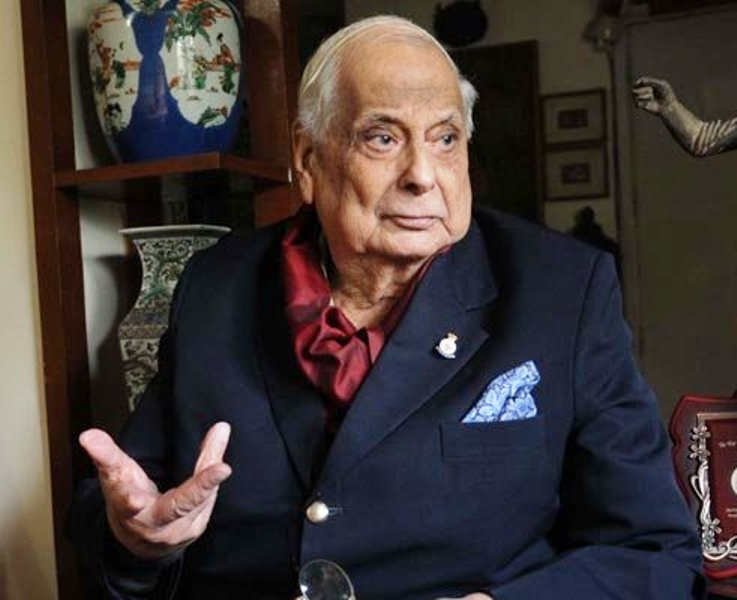 Bio/Wiki
Full name
• Jack Farj Rafael Jacob [1]

The Economic Times
• Jack Frederick Ralph Jacob [2]

Indian Army
Nickname(s)
• Jake [3]

The Print
• Jack Jacob [4]

The Times of Israel
Profession(s)
Retired Army Personnel, Governor of Goa, Governor of Punjab, Politican, Businessman
Famous for
Being the Chief of Staff (COS) of the Indian Army's Eastern Command
Military Career
Service/Branch
Indian Army
Rank
Three-Star General
Service Years
• British Indian Army (7 June 1942 - 15 August 1947)
• Indian Army (15 August 1947 - 31 July 1978)
Unit
3 Medium Regiment of the Artillery
Service Number
IC-470
Commands
• XVI Corps (17 June 1972 - 1 August 1974)
• Eastern Command of the Indian Army (August 1974 - 31 July 1978)
Career Ranks
British Indian Army
• Second Lieutenant (emergency) (7 June 1942)
• Second Lieutenant (substantive) (7 December 1943)
• Lieutenant (war-substantive) (7 December 1942)
• Lieutenant (substantive) (27 October 1945)
• Captain (acting) (2 February 1945)
• Captain (temporary) (2 May 1945)
• Captain (war-substantive) (20 July 1946)
• Major (acting) (20 April 1946)
• Major (temporary) (20 July 1946)

Indian Army
• Lieutenant (15 August 1947)
• Captain (1948)
• Captain (after recommissioning and change of rank insignia) (26 January 1950)
• Major (7 June 1955)
• Lieutenant-Colonel (May 1956)
• Colonel (23 December 1964)
• Brigadier (acting) (20 May 1964)
• Brigadier (substantive) (17 January 1966)
• Major General (acting) (2 October 1967)
• Major General (substantive) (10 June 1968)
• Lieutenant-General (acting) (17 June 1972)
• Lieutenant-General (substantive) (5 August 1973)
Designations (major ones)
Chief of Staff (COS) (29 April 1969 - 17 June 1972)
Awards, Honours
• Param Vishisht Seva Medal (PVSM) by President V. V. Giri (January 1972)
• Friends of Liberation by Prime Minister Sheikh Hasina (2012)

Politics
Political Party
Bharatiya Janata Party (1991- 1998)

Constitutional Posts
Governor
• 9th Governor of Goa (19 April 1998 - 26 November 1999)
• 24th Governor of Punjab and the 11th Administrator of Chandigarh (27 November 1999 - 9 May 2003)
Personal Life
Date of Birth
Source 1: 2 May 1921 [5]

The Times of India
Source 2: 1923 [6]

NDTV
Birthplace
Calcutta, Bengal Presidency, British India (now Kolkata, West Bengal, India)
Date of Death
13 January 2016
Place of Death
New Delhi
Age (at the time of death)
92 or 94 Years
Death Cause
Pneumonia [7]

The Indian Express
Zodiac sign
Taurus
Nationality
• British Indian (1921/1923 - 1947)
• Indian (1947 - 2016)
Hometown
Calcutta, West Bengal, India
School
• Victoria School, Kurseong, West Bengal
• Victoria College, Jersey (1939)
College/University
St Xavier's College, Calcutta (1940)
Educational Qualification
He graduated from St Xavier's College in Calcutta [8]

An Odyssey In War And Peace
Religion
Judaism [9]

The Print
Ethnicity
J. F. R. Jacob was a Baghdadi Jew whose family migrated to India from Iraq [10]

The Hindu
Address
House number B-25, Som Vihar, Vasant Kunj, New Delhi, India
Hobby
Fishing and Poetry

Relationships & More
Marital Status (at the time of death)
Unmarried
Affairs/Girlfriends
• Jacob was in a relationship with a girl, who was pursuing her higher education at Lord Irwin College in Delhi. He, however, could not get married to the girl as he was posted to a place in Kashmir that was remote. By the time he completed his three-year tenure there, the girl had gotten married to someone else.
• Jacob later entered into a relationship with a girl belonging to Gujarat. She was an NCC cadet. The relationship lasted for only three months.
Family
Wife/Spouse
Jacob never got married [11]

The Print
Parents
Father- Elias Emanuel (businessman)
Mother- Carrie
Siblings
Brother(s)- 2
• Maurice Jacob (elder; served in the 2nd Battalion of the Punjab Regiment during the Second World War)
• Eric Jacob (younger; served with the Royal Air Force (RAF) during the Second World War)
Style Quotient
Car Collection
Custom-built four-seater Morris Garages (MG)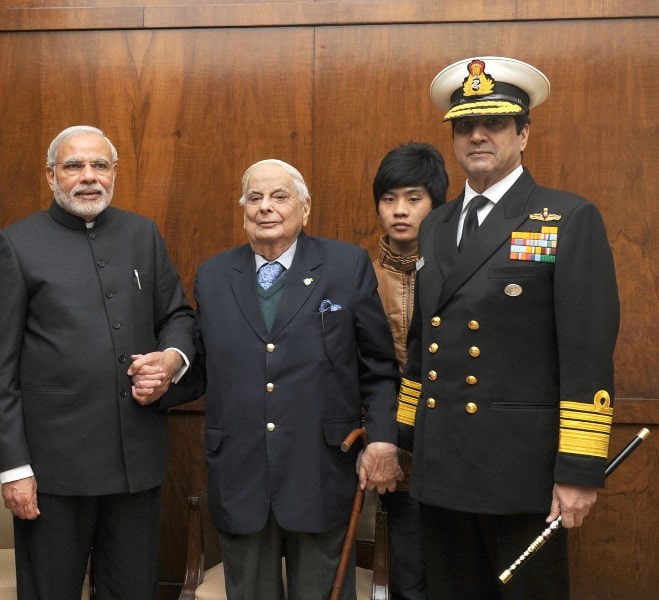 Some Lesser Known Facts About J. F. R. Jacob
J. F. R. Jacob was a retired three-star General of the Indian Army. He also served as the Governor of two states, i.e., Punjab and Goa. He was a Bharatiya Janata Party (BJP) politician and a businessman. He served under Lt Gen Jagjit Singh Aurora as the Chief of Staff (COS) of the Indian Army's Eastern Command during the 1971 war in which A. A. K. Niazi surrendered the Pakistan Army's Eastern Command. He took his last breath on 13 January 2016 in New Delhi.
When Jacob was studying in school, he joined the North Bengal Mounted Rifles (NBMR) and joined NBMR's musketry team. His team won the Baker Musketry Shield consecutively for three years, i.e., from 1937 to 1939.
After completing his formal education, Jacob attended military training at the Officers Training School (OTS) in Mhow in 1941. According to Jacob, despite his father's disapproval, he joined the British Indian Army to fight the Nazis, who had killed many Jews in Europe. His father, however, allowed him to pursue a career in the army later.
On 7 June 1942, Jacob was given an emergency commission into the Regiment of Artillery as a Second Lieutenant.
In the same year, Jacob was deployed in Iraq to defend the oil fields of Kirkuk from an attack by the joint German and Italian forces.
Later, he was posted to Tunisia, where he was a part of an Artillery Brigade that was sent to relieve the Allied forces fighting against the Afrika Korps, led by the German Army Commander Erwin Rommel.
After the Afrika Korps was defeated on 13 May 1943, Jacob was sent to Burma (now Myanmar) to participate in an offensive against the invading Imperial Japanese Forces.
After Japan surrendered in 1945, Jacob was sent to the Sumatra Islands in Indonesia, where he took part in counter-insurgency operations against the rebels.
Jacob was an emergency commissioned officer; therefore, he applied for a permanent commission on 27 October 1945.
Later, he was sent to the US and the UK to study advanced artillery equipment and missile systems.
Jacob opted for the Indian Army after the British government divided the British Indian Army into the Indian Army and the Pakistan Army in 1947.
Jacob secured a competitive vacancy when he attended the Staff Course held at the Defence Services Staff College (DSSC) in Wellington in October 1951.
After getting promoted to Lieutenant Colonel, Jacob raised the 3 Medium Regiment of the Artillery in New Delhi on 14 May 1956.
Jacob was posted to Wellington as an instructor at the Defence Services Staff College (DSSC) in April 1961.
Jacob assumed the command of an artillery brigade after he was promoted and made Brigadier (acting) on 20 May 1964.
During the 1965 Indo-Pakistan War, Jacob assumed the command of an infantry brigade in Rajasthan. There, he prepared a desert warfare manual for the Indian Army, which was published in 1969. The army later adopted his manual as a part of its training. During an interview, while talking about it, he said,


As for the war plans, I had worked out a strategy when I was a brigade commander and also as GOC (General Officer Commanding) 12th division. I produced a desert warfare book in 1969 in which I laid down these principles. This was later incorporated in the army training manual."
On 17 January 1966, Jacob assumed the command of an infantry brigade upon becoming a substantive Brigadier.
On 2 October 1967, after Jacob was promoted to Major General (acting), he was appointed as the commander of an infantry division.
Jacob assumed the post of Eastern Army's Chief of Staff (COS) on 29 April 1969. Later, on Sam Manekshaw's orders, he devised a plan to deal with the rising Naxalism and insurgency in the northeastern states. While talking about it, during an interview, he said,


When the situation went out of control in West Bengal, General Manekshaw turned up with the defence secretary telling me to break the Naxal revolt. I said, it's a police job. He said the police can't do it. He said 'it's an order'. I said, ok, you give me an order, I will do it. But I need more troops, which he gave me. We broke the Naxals but we never learnt our lessons."
The possibility of a war between India and Pakistan began increasing in March 1971 when the Pakistani military launched Operation Searchlight, which led to more than 10 million Bengali refugees fleeing to India from East Pakistan. Since the Indian economy was severely impacted due to the incoming refugees, Prime Minister Indira Gandhi asked Sam to prepare a plan for the invasion of East Pakistan, who asked Jacob to formulate war plans for the invasion. Jacob initially came up with a plan that was aimed at capturing the coastal cities of Chittagong and Khulna. This plan, however, was not liked by the senior army officers due to its aggressiveness. The senior officers also feared the intervention of the United Nations (UN) and China. In April 1971, Sam ordered Jacob to move the troops to East Pakistan; however, Jacob denied it as the Indian Army was not prepared, and since monsoon had begun early in East Pakistan, the movement of troops and heavy equipment would not have been possible. He further informed Sam that the army could launch an invasion by 15 November 1971. In an interview, he said,


The monsoon was about to break, our divisions were not trained in riverine warfare, we had no transport (mountains divisions have very little) and it was not possible for us to move in. So I told him: You tell them that it's not you, it's the Eastern Command that's not moving. If you give me the bridges and other stores required, and the time for training, not before November 15. I said because by November 15 the ground would have dried up, and we should be able to move. So that was that. After that Manekshaw went to Mrs. Gandhi and the Cabinet and briefed them."

Jacob later made some changes to the plans after he received intelligence that Lt Gen A. A. K. Niazi had ordered the Pakistan Army to fortify major towns in East Pakistan. According to his new plan, the Indian Army was to bypass the fortified towns, encircle the Pakistani forces in those towns, and cut their communications lines. During an interview, Jacob said that the towns were not attacked because it would have led to an intervention of the United Nations, and the Indian Army would have lost a lot of time trying to capture them. He said,

I knew that the Pakistanis would defend the towns, so the main strategy of that plan was that Dhaka was to be our final and principal objective, since it was the geopolitical and geostrategic heart of then East Pakistan. So we decided to bypass the towns and use subsidiary tracks and head straight for Dhaka. We never wanted to capture any town, because capturing a town takes a long time. I knew the war would be short, I knew the UN was bound to intervene, so we couldn't spend time capturing towns."

On 3 December 1971, India declared war on Pakistan after the Pakistani jets attacked Indian airfields. According to Jacob's strategy, the Indian Army was to end the war in 21 days (3 weeks); however, the war ended quickly within two weeks. On 16 December 1971, Lt Gen J. S. Aurora ordered Jacob to visit Niazi in the Pakistan Army headquarters in Dhaka. After reaching there, Jacob met Niazi and discussed the terms of surrender. Initially, Niazi refused to surrender to the Indian Army. Jacob then presented the instrument of surrender to him and asked him to decide whether he would surrender his forces within 30 minutes or not. He further warned Niazi that should he fail to adhere to the demands, Indian troops would attack Dhaka. During an interview, while talking about it, Jacob said,

Time was running out so I called Niazi aside. I told him that if he did not surrender I could not take responsibility for the safety of their families and ethnic minorities but if he did I would ensure their protection. I asked him to reconsider, again reminding him that if he did not surrender I would not be responsible for the safety of their families. I then added that I would give him 30 minutes to reconsider and if he did not I would order the resumption of hostilities and the bombing of Dacca. I then walked out to be met by the press. I was extremely worried. Niazi had 26,400 troops in Dacca, we had about 3,000 some 30 miles out. I was in a quandary as what to do in the event of his refusing. Aurora and his entourage were expected to land in an hour or two and the ceasefire was to expire shortly. I had nothing in hand."

After Niazi agreed to surrender, he was taken to Ramna Race Course in Dhaka, where he signed the instrument of surrender in front of the public at 14,31 hours (4.31 PM). With the signing of the surrender documents, more than 93,000 Pakistani soldiers laid down their arms and were taken to India as Prisoners of War (POWs). The surrender at Dhaka became the largest surrender of any country since the end of the Second World War. [12]The Print
Islamabad-based Pakistan Army's National Defence College (NDC) conducted a study of Jacob's strategies after the end of the 1971 war. It concluded that "the credit goes to General Jacob's meticulous preparations in the Indian eastern command and the implementation by his Corps commanders for India's blitzkrieg in East Pakistan."
After receiving a promotion, Jacob assumed the command of the Jammu-based newly raised XVI Corps (aka White Knight Corps) as General Officer Commanding-in-Chief (GOC-in-C) on 17 June 1972. He held the position till 1 August 1974.
Jacob assumed the command of the Eastern Command in August 1974 and remained at the post till his retirement on 31 July 1978.
Following his retirement, Jacob started his business in 1979 and became chairman of a commodity trading firm.
In 1997, Jacob wrote Surrender at Dacca: Birth of a Nation, a book on the 1971 Indo-Pakistan War.
Jacob joined the Bharatiya Janata Party (BJP) in 1991 and worked in the party as its security advisor. He left the party following his appointment as the Governor of Goa in 1998.
Jacob served as the Governor of Goa from 19 April 1998 to 26 November 1999. He earned the tag of a good administrator when Presidential rule was declared in the state after the state government collapsed on 9 February 1999. Later, Jacob oversaw the formation of 420 square kilometres of wildlife sanctuaries in Mhadie and Netravati.
From 27 November 1999 to 9 May 2003, Jacob served as the Governor of Punjab and the Administrator of Chandigarh. As a Governor, Jacob established the Rajiv Gandhi IT Park in Chandigarh and invited N. R. Narayana Murthy, the then Chairman of Infosys, to establish an operations centre there. Manmohan Singh inaugurated the IT Park in 2005. Jacob played a vital role in the implementation of the Kala Gram Project, which aimed at establishing a cultural village on the Chandigarh-Kalka National Highway. The village became fully operational in 2000. He also oversaw the Chandigarh College of Architecture's construction of a war memorial in Chandigarh, which was inaugurated by the then-President of India, A. P. J. Abdul Kalam on 17 August 2006.
Jacob wrote an autobiography titled An Odyssey To War And Peace. The book was published in April 2011.
On 13 January 2016, J. F. R. Jacob died due to pneumonia at the Army Hospital (Research And Referral) in New Delhi, aged 92 or 94. The Indian Army buried him with military honour at the New Delhi Jewish Cemetery at Humayun Road. [13]

The Indian Express
Jacob often visited Israel and supported closer India-Israel diplomatic and military ties. He also wanted India to acquire the Israeli arrow missile air defence system, which, according to him, was a better performing system than the American Patriot missile defence system.
Before passing away, Jacob donated his military uniform and his mother's silver wedding girdle and jewellery to the Indian Jewish Museum in Lord, Israel.
Jacob played field sports like hockey, football, and rugby. He also took a keen interest in table tennis.
At the Ammunition Hill in Jerusalem, the Government of Israel established an ammunition box in April 2019 with J. F. R. Jacob's name inscribed on it.
To support the kids of the soldiers martyred during the 1999 Kargil War, Jacob donated a sum of Rs 2,00,000 in 2000.