Jaya Jaitly Age, Caste, Husband, Children, Family, Biography & More
Quick Info→
Father: K. K. Chettur
Marital Status: Divorced
Age: 79 Years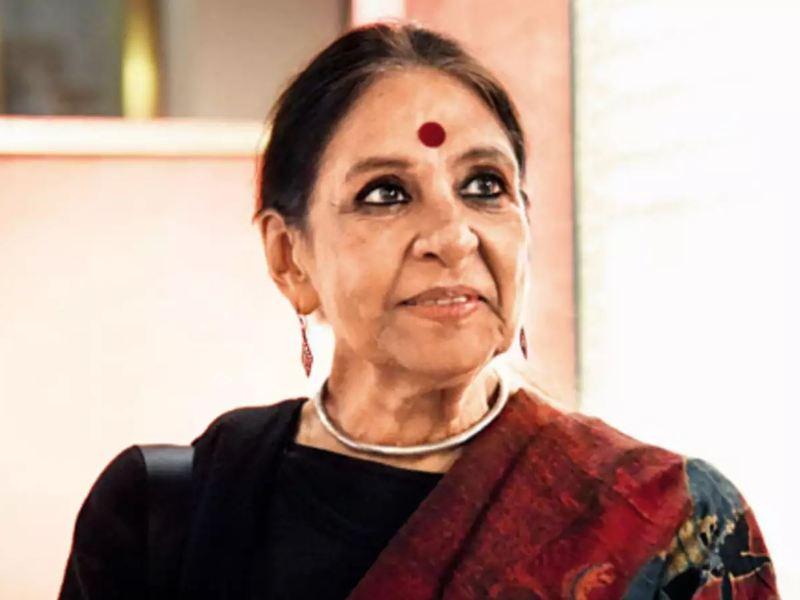 Bio/Wiki
Profession(s)
• Politician
• Activist
• Author
• Indian Handicrafts Curator
Known for
Being the one who appealed the Supreme Court of India in December 2021 to raise the legal age of marriage for women in India from 18 to 21
Physical Stats & More
Eye Colour
Black
Hair Colour
Black
Politics
Political Party
Samata Party (Former President)
Personal Life
Date of Birth
14 June 1942 (Sunday)
Age (as of 2021)
79 Years
Birthplace
Shimla, Himachal Pradesh
Zodiac sign
Gemini
Nationality
Indian
School
The Convent of Jesus and Mary school, Delhi
College/University
• Miranda House College, Delhi
• Smith College, US
Educational Qualification(s)
• Jaya Jaitly received her school education at the Convent of Jesus and Mary school, Delhi
• After finishing her school studies, she attended Miranda House College in Delhi for graduation.
• Later, she went to Smith College in the US to pursue literature on a scholarship. [1]

The Times of India
Relationships & More
Marital Status
Married
Marriage Date
1965 (Year)
Family
Husband
Ashok Jaitly (former IAS officer)

Children
Son- Akshay (a lawyer)
Daughter- Aditi (wife of Ajay Jadeja)

Parents
Father- K. K. Chettur (was an IAS officer)

Mother- Name Not Known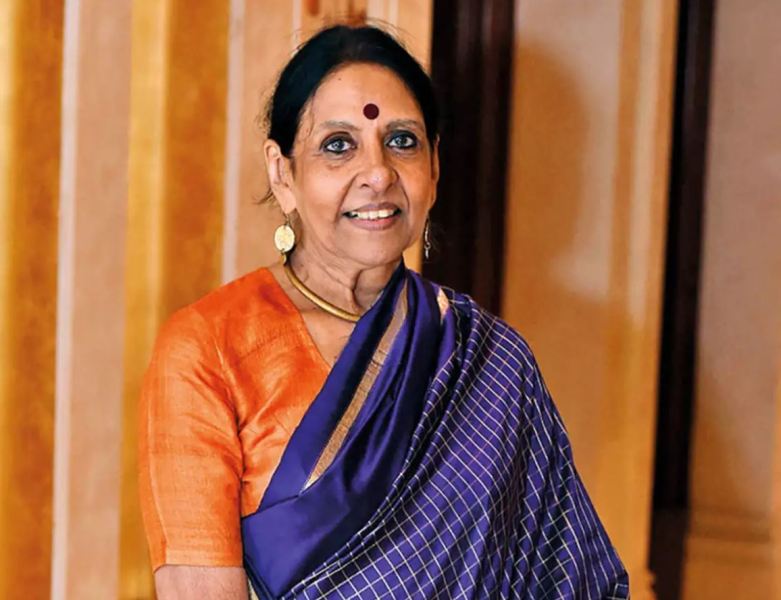 Some Lesser Known Facts About Jaya Jaitly
Jaya Jaitly is an Indian politician who is the former president of the Indian political party named Samata Party. She is also known for being an activist, author and Indian handicrafts supervisor. In 2002, her name was involved in the Operation West End controversy that led to her resignation from the party president position. After eighteen years, in 2020, Jaya Jaitly was awarded four years imprisonment for her involvement in the Operation West End bribery case by the trial court in Delhi; however, she appealed the Delhi High Court that suspended her imprisonment. [2]

The Times of India  In December 2021, she urged the government of India to raise the legal age of marriage for women in India from 18 to 21.
Jaya Jaitly's father, K. K. Chettur, belonged to Kerala and was an IAS officer. Jaya was born after eleven years of her parents' marriage when her father was posted in Shimla. Her father was the first Indian envoy to Japan. Later, he was posted in Burma, so her childhood was spent in these countries. Jaya Jaitly was thirteen years old when her father died of a heart attack when he was playing golf in Brussels. Jaya's mother belonged to the royal family of Kerala. In Brussels, her mother started working as a secretary to the US ambassador soon after the death of Jaya's father. In an interview with a media house, Jaya narrated that her mother used to teach English to the children of the domestic helpers till the age of 87. She said,


She was not one to sit and weep as a widow. After my father's death, she took up a job as a social secretary to the US ambassador. She always wanted to be a doctor but didn't have the education. She carried with her the desire to serve people. In Japan, as the Indian ambassador's wife, she nursed wounded soldiers at various hospitals while the country was at war with Korea. In Delhi, she taught English to the children of domestic help right till the age of 87."
Later, Jaya and her mother returned to India, and they were allotted a government accommodation at Kota House on Shah Jahan Road in Delhi as her father was a government employee. They started living on the insurance amount and pension of her father. Soon, Jaya Jaitly started studying at the Convent of Jesus and Marry school. Later, Jaya Jaitly was also crowned as Miss Miranda when she was pursuing her graduation at Miranda House College. Jaya met Ashok Jaitly when she was studying in her first year at Miranda House College in Delhi during a stage play titled 'The Children's hour' that was organised mutually by Miranda House and St. Stephens colleges in Delhi. However, this play was never staged due to its theme related to the lesbian community. In a conversation with a media house, Jaya narrated her love journey with Ashok Jaitly after their college. She described,


It was never staged because parents objected to its lesbian theme, but we became friends nonetheless. We went on long walks together. Then, he asked me out for a cup of coffee. The great step forward came when we watched a movie together. The height of our romance was going to La Boheme, having coffee and sharing the bill, and then seeing a movie at Regal, Rivoli or Plaza."
After finishing college studies at Delhi, Ashok Jaitly received the opportunity to study higher education at Cambridge University, and Jaya went to the US on a scholarship to study literature at Smith College in Northampton, Massachusetts. During her period in the US, Jaya came to know about the Chinese attack on India. Soon after the news, Jaya Jaitly contacted the Indian embassy and was permitted to screen a film named Devi by Satyajit Ray in the US. Soon after the screening of the film, she arranged to collect $1700 for the Indian jawans by printing her own poster and tickets for the film.
Soon after finishing her studies in the US, Jaya Jaitly moved to England and worked there for a year, and then she returned to India and got married to Ashok Jaitly in 1965 after seven years of their relationship. Ashok Jaitly was an IAS officer who was posted in Kashmir in 1965. According to Jaya Jaitly, when their son Akshay was three months old, a war broke out between India and Pakistan and the strikes were clearly visible from their home in Poonch. During her stay in Jammu and Kashmir, Jaya Jaitly inclined towards the art and crafts of Jammu and Kashmir and the socialist movements. In a conversation with a media house, Jaya narrated that she met George Fernandes when her husband was transferred to Delhi after the emergency. She said,


I was drawn to the socialist movement: After the Emergency, Ashok was transferred to Delhi. He started working with George Fernandes, through whom we got to know about the socialist movement and Madhu Dandavate, Madhu Limaye and Rabi Ray. At George Fernandes' behest, I joined the Socialist Trade Union. Handicrafts drew me to Gurjari."
Soon after meeting George Fernandes, Jaya Jaitly inclined towards politics when he offered her to join the Socialist Trade Union. Soon, she started participating in international issues related to the Indian neighbour countries like Tibet, Burma, and Iraq. In 1984, Jaya Jaitly organised a three-month camp under the mentorship of George Fernandes and Madhu Limaye, after there was an attack on the Sikhs in the Punjab region.
In 1984, Jaya Jaitly joined Janata Party which later parted and was renamed, Janata Dal. Later, Jaya Jaitly, along with her party members, formed the Samata Party. According to Jaya Jaitly, she was so indulged in politics that it affected her married life with Ashok. Jaya Jaitly stated in a conversation with a media house that her priorities were inclined towards politics, and Ashok got married again after their divorce. She said,


Ashok and I were not meant to be together: There can be no falsehood in marriage. I felt I was throwing my life away. I realised that my priorities lay elsewhere. I was committed to the socialist movements" the best thing for me was not to continue with the marriage. Ashok and I decided to go our separate ways. But neither of us is bitter about the divorce even though he has married again."
According to Jaya Jaitly, George Fernandes was her political mentor and a senior colleague from whom she learnt a lot of political strategies, and they shared a mutual respect for each other when they were working together for Samta Party and nothing more than that. In a conversation with a media house, Jaya Jaitly stated that it was just a rumour that she and Ashok got separated because of George Fernandes. [3]

The Times of India She said,


For me, he is a senior colleague from whom I have learnt a lot about politics. There is no other way to define the relationship. Those who accuse me of walking out my marriage with Ashok because of George Fernandes are only spreading rumours. There are plenty of men who step out of a marriage and enter politics, but nobody talks about them."
In 1991, Jaya Jaitly became the personal co-worker of George Fernandes when some refugees in India who were from Burma came to his house and requested security during the house arrest of the former president of Burma Aung San Suu Kyi. These young refugees were threatened by the Indian police. Consequently, George Fernandes stated without a second thought that police had to pick him up before touching refugee students. He said,


They will have to pick me up first before they will be allowed to do anything to you."

Soon, George Fernandes approached Jaya Jaitley for arranging the protection for the students associated with the All Burma Students' League. Jaya Jaitly and George Fernandes kept in touch with each other through letters on this matter as he was hardly available in Delhi, and gradually, she became his personal advisor. In a conversation with a media house, Jaya talked about the assistance she gave to him and his family during that time. She said,

I became a sort of personal confidante and well-meaning adviser. I took care of his wife and son when needed, and my home too was open to them for any assistance. This went on till 1990. The letters eventually filled a whole suitcase."
According to Jaya Jaitly, she brought up her children by giving them the life lessons that could be used to survive even in their tough days. Jaya Jaitly stated in an interview that her daughter used to struggle for autorickshaws and public buses for transportation. However, she is happy that her son, Akshay, is married to a French girl named Isabelle and is well settled, and in 2000, Jaya Jaitly's daughter, Aditi, got married to the renowned Indian cricketer Ajay Jadeja.
In 2001, it was in the news that Jaya Jaitly's involvement in the Defence Contract bribery case embarrassed the NDA government of Atal Bihari Vajpayee, and this incident also tainted the reputation of the defence minister George Fernandes. Soon, this instance forced Fernandes to resign from the post of Defence Minister.
In 2002, Jaya Jaitly was accused of accepting a bribe of two lakh rupees after a media house named Tehelka exposed her in their scandal 'Operation West End.' [4]

India Today Soon, she resigned from the Samanta party president post. In 2012, she got permission from the Supreme Court to meet Fernandes who was suffering from Alzheimer's. His family members did not allow Jaya to meet Fernandes. [5]

NDTV
In 2020, Jaya Jaitly was sentenced to four years in jail by the trial court in the Defence Contract bribery case. Jaya Jaitly was accused under Section 120B (criminal conspiracy) of the IPC and Section 9 (taking gratification for exercise of personal influence with public servant) of the Prevention of Corruption Act, 1988.
Apart from being a social activist, Jaya Jaitly is also an author. She has published various notable books on issues related to politics, society, women, and foreign affairs. Her writings include Crafts of Jammu, Kashmir and Ladakh, the Craft Traditions of India, Viswakarma's Children, a socio-economic study of craftspeople, and Crafting Nature. Jaya Jaitly is the author of a popular book titled 'Podium on the Pavement' which is a complied form of her articles on social issues, problems related to human rights, women rights, politics etc.
Jaya Jaitly was associated with NCERT when the syllabus of the craft heritage of schools in India was initiated in the NCERT books. Jaya Jaitly often contributes to the journal named 'The Other Side' in which she edits and publishes monthly journals that include the thoughts and actions related to democracy and socialism.
Jaya Jaitly advocates the promotion of arts and crafts cottage industries in India. In 1986, Jaya Jaitly founded Dastkari Haat Samiti which is an Arts & Crafts Market. This market was established to provide a bigger marketplace and platform to the rural and traditional Indian artisans and crafts to exhibit their innovative strategies. This market showcase the work of artisans of India, Pakistan, Vietnam, Africa, and Asia to explore their skills and to help them grow further.
Jaya Jaitly is associated with the government committee that solves heritage issues at all levels in India. She is the recipient of various awards from the PHD Chamber and FICCI for her contribution to conserving Indian culture and art while working as a role model for Indian women.
In 2021, Jaya Jaitly appealed to the Supreme Court of India to raise the marriage age of Indian women from 18 to 21. The copies of the recommendations were also submitted to the planning body of India named NITI Aayog and the Prime Minister's Office. In a conversation with a media house, she stated the reason that why she raised the marriage age issue in the parliament. Jaya Jaitly stated that if the voting rights were the same in India then marriage age should also be the same. She added,


My understanding is that gender parity, equality and empowerment cannot start if there are some age differences. If the voting age is the same then marriageable age should also be the same. Some of the voices said that it looks as if women are just supposed to stay at home and produce children and need not be given an opportunity to study and add to the national wealth of the country. It is not fair for girls to get tied up. The only way we can stop girls from becoming a financial burden is to help them earn."