Who is Ramakant Jadhav of Sacred Games?
Netflix, as expected, made an impressive debut in India with 'Sacred Games' (2018), which is based on Vikram Chandra's 2006 thriller novel of the same title. This web series has shown Mumbai of the gangster era, a time when "Ganesh Gaitonde" was one of the biggest gangsters in Mumbai. In addition to an intriguing story that revolves around religion, gang wars, RAW etc., it has a great cast in the form of Saif Ali Khan as "Inspector Sartaj Singh," Nawazuddin Siddiqui as "Ganesh Eknath Gaitonde," and Radhika Apte as "Anjali Mathur."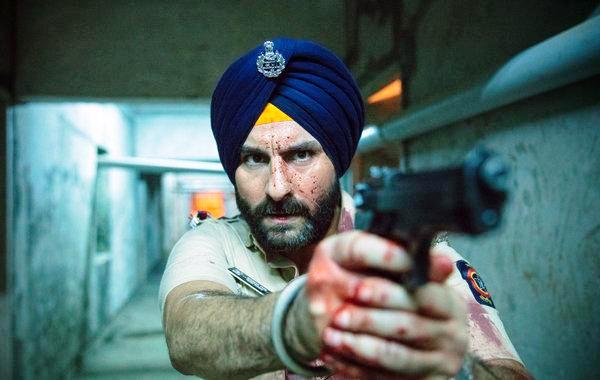 There is a sequence in this series where Inspector Majid Ali Khan was having a conversation with Inspector Sartaj Singh.
A small part of the conversation is given below-
"- Are you going to turn us all in? – What's happening? Majid? He was an 18-year-old kid.
Is there an age limit to become a terrorist? We could have arrested him.
Is he new here? He was surrendering.
There's so much filth in this city, Sartaj.
– We can't always follow procedure – Can you say that to his father? Have you ever solved a case? Do you want to be the next Ramakant Jadhav? – Google him, he tried to testify too.
– Majid Go see a doctor.
We'll talk tomorrow.
Okay"
Now, there is a name called "Ramakant Jadhav" that erupts in this conversation. Inspector Majid referred Ramakant Jadhav's name to Inspector Sartaj and asked him to Google him, who seems to be a former Mumbai cop, who tried to testify in such kind of a "terrorist" related case but couldn't succeed. Inspector Majid is suggesting Inspector Sartaj to not to follow the footsteps of Ramakant Jadhav as he won't get a breakthrough this way. Inspector Sartaj couldn't resist the temptation to search "Ramakant Jadhav" on Google, but couldn't find much apart from one article about a cop named Ramakant Jadhav of Aurangabad, Maharashtra, who tried to attempt suicide by drinking floor cleaner by mixing it with milk.