Dawood Ibrahim (Gangster) Age, Girlfriend, Wife, Children, Family, Biography & More
Quick Info→
Age: 64 Years
Wife: Mehjabeen Shaikh
Caste: Konkani Muslim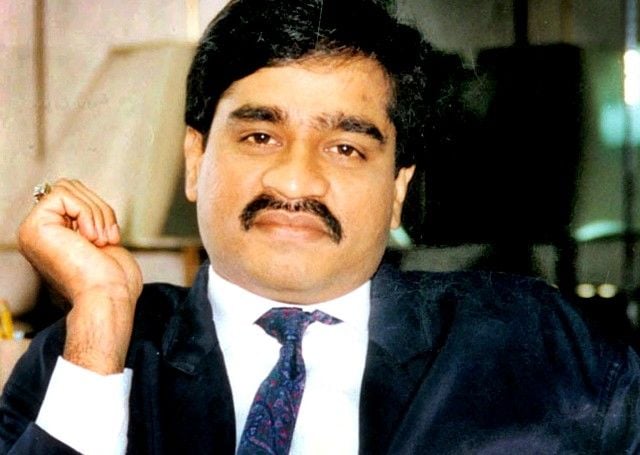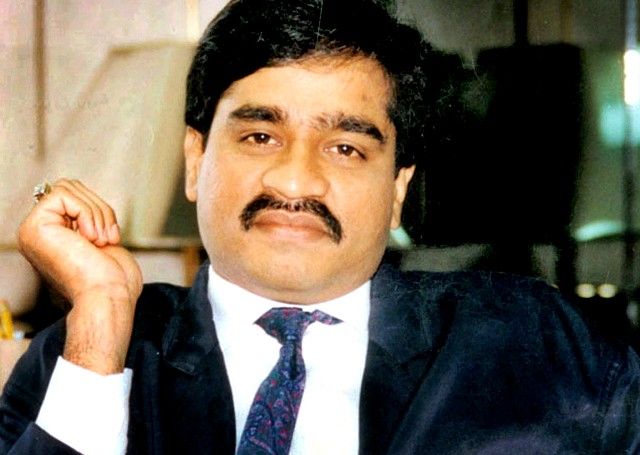 Bio/Wiki
Full name
Dawood Ibrahim Kaskar
Aliases [1]

India Today
• Dawood Ebrahim
• Sheikh Dawood Hassan
• Abdul Hamid Abdul Aziz
• Anis Ibrahim
• Aziz Dilip
• Daud Hasan Shaikh Ibrahim Kaskar
• Daud Ibrahim MemonKaskar
• Dawood Hasan Ibrahim Kaskar
• Dawood Ibrahim Memon
• Dawood Sabri
• Kaskar Dawood Hasan
• Shaikh Mohd Ismail Abdul Rehman
• Dawood Hassan Shaikh Ibrahim
• Ibrahim Shaikh Mohd Anis
• Shaikh
• Ismail Abdul
• Hizrat
• Dawood Bhai
• Sheikh Farooqi
• Bada Seth
• Bada Bhai
• Iqbal Bhai
• Mucchad
• Haji Sahab
Profession(s)
• Gangster
• Terrorist
Physical Stats & More
Height (approx.)
in centimeters- 168 cm
in meters- 1.68 m
in feet & inches- 5' 6"
Eye Colour
Black
Hair Colour
Black
Personal Life
Date of Birth
26 December 1955 (Monday)
Age (as of 2022)
67 Years
Birthplace
Khed Ratnagiri, Maharashtra, India
Zodiac sign
Capricorn
Nationality
Indian

Note: He holds a Pakistani passport as well.
School
Ahmed Sailor High School, Mumbai
Educational Qualification
He is a high school dropout. [2]

The Quint
Religion
Islam
Caste
Konkani Muslim
Address
Confirmed by the 'UN Security Council's ISIL and Al-Qaida Sanctions Committee

• White House, Near Saudi Mosque, Clifton, Karachi, Pakistan

• House Number 37 – 30th Street – defence, Housing Authority Karachi, Pakistan

• Palatial Bungalow in the hilly area of Nooriabad in Pakistan

Located by Indian Agencies [3]

The Indian Express

• 6/A, Khyaban Tanzeem, Phase-V, Defence Housing Area, Karachi

• ISI Safe House, located on Bhoubhan Hill around 20km from Islamabad on the Islamabad – Muree Road

• Margalla Road, P-6/2, Street No. 22, House No. 29, Islamabad

• 17 CP Bazar Society, Block 7-8, Amir Khan Road, Karachi; 30th Street in Ph-5 extension of DHA in Karachi

• Abdullah Shah Gazi Saab Ki Mazar, Karachi

• 8th floor of Mehran Square, near Pardesi House-3, Talwar Area, Clifton, Karachi

• Defence area near Rahim Faki located behind Abdullah Ghazi Baba Dargah in Karachi (claimed by Alishah Parkar, son of Haseena Parkar, in 2023) [4]

NDTV

• Kawish Crown Plaza, Sharah-e-Faisal, Karachi [5]

Outlook
Controversies
A Global Terrorist: The United Nations declared Dawood Ibrahim a "Global Terrorist" in 2003. He was known to have ties with Al Qaeda and had provided financial support to groups such as Lashkar-e-Tayiba, amongst others. The US Treasury Department subsequently added him to their list of 'Specially Designated Global Terrorists' and froze all of his assets within the US. [6]

Rediff

Hawala Operator & Terror Funding: He is believed to control much of India's hawala system, which refers to the unofficial system for transferring money. In 2019, a 5-member National Investigation Agency (NIA) met senior UAE Counter Terrorism and Financial Intelligence officials to change information on Dawood Ibrahim's activities in Dubai. According to a senior NIA official, Dawood invested USD 5 billion in Dubai to establish a transnational crime-terror organisation offering financial services to prominent criminal groups, including the Mexican drug cartels, Africa-based Boko Haram, and terror organizations such as Taliban, Jaish-e-Mohammad, and Lashkar-e-Taiba. The syndicate reportedly employed hawala operators to facilitate the transfer of funds for illegal activities. [7]

The Free Press Journal

Murder of T-Series Founder: Reportedly, on 12 August 1997, members of D-Company killed Gulshan Kumar, the founder and music composer of T-Series, after he refused to pay the extortion money of Rs. 10 crore in Mumbai. [8]

The Quint
Biggest Rivals
• Arun Gawli
• Chhota Rajan
Relationships & More
Marital Status
Married
Affairs/Girlfriends
• Mandakini (Indian actor)

• Mehwish Hayat (Pakistani actor)

Family
Wife/Spouse
Mehjabeen Shaikh alias Zubeena Zareen

Children
Son- 1
• Moin Ibrahim (married to Saniya, a daughter of a London-based businessman) (m. 25 September 2011)
Daughter- 3
• Mehreen Ibrahim (married to Ayub, a Pakistani-American) (m. 2011)

• Mahrukh Ibrahim (married to Junaid Miandad, Pakistani cricketer Javed Miandad's son) (m. 2006)

• Maria Ibrahim
Parents
Father- Sheikh Ibrahim Ali Kaskar (head constable in Mumbai Police)

Mother- Amina (homemaker)
Siblings
Brother- 7
• Shabir Ibrahim Kaskar (deceased)
• Iqbal Ibrahim Kaskar
• Noora Ibrahim (deceased)
• Anis Ibrahim
• Sabir Ahmad
• Mohammed Humayoon
• Mustaqueem Ali
Sister- 5
• Saida Hassan Miya Waghle (deceased)
• Zaitun (also spelt as Zaitoon) Hamid Antule
• Farzana Saud Tungekar
• Mumtaz Rahim Faki
• Haseena Parkar (deceased)

Favourites

Food
Keema and Pulao from Alamgir Hotel at Temkar Mohalla in Mumbai, Nali Nihari from Noor Mohammadi Hotel on Mohammad Ali Road in Mumbai [9]

Hindustan Times
Cigarette Brand
555 [10]

Hindustan Times
Money Factor
Assets/Properties
Reportedly, Dawood Ibrahim owns numerous properties that were purchased under different names in various countries including Spain, Morocco, Pakistan, Australia, and India.
Net Worth (approx.)
US$6.7 billion

Note: The net worth was for the year 2015. According to sources, about 40% of his earnings are sourced from India. [11]

News 18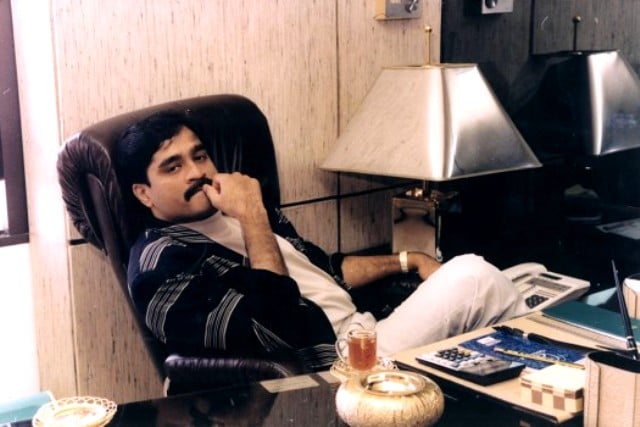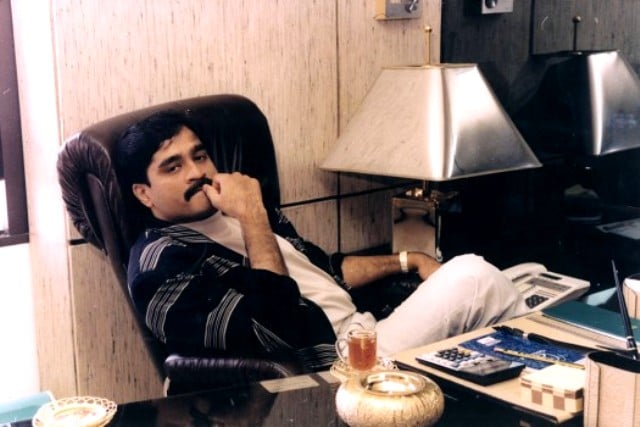 Some Lesser Known Facts About Dawood Ibrahim
Dawood Ibrahim is an Indian gangster, kingpin, and mafia don who is a suspect in the 1993 Bombay bombings. He is a Specially Designated Global Terrorist and the operator of an international crime syndicate, D-Company.
He dropped out of Ahmed Sailor High School as his father was facing financial constraints. Dawood soon formed a small gang of Dongri boys engaged in smuggling and violence, causing problems for Haji Mastan, the reigning underworld kingpin. As per reports, Haji Mastan, also known as Sultan Mirza, and Karim Lala's Pathan gang held sway in the criminal underworld. Dawood's gang created some trouble for Haji Mastan's clan following which the latter killed two of Dawood's gang members, leading to animosity between the two gangs when Dawood was just 19 years old. [12]

The Quint
Fueled by a thrust of revenge, Dawood and his brother Shabir Ibrahim Kaskar established a gang in 1970 that eventually grew into one of the world's most infamous crime syndicates, D-Company.
Dawood learnt that Haji Mastan hired a group of Pathans to attack his gang. He found an opportunity to retaliate when he received a tip from an informant that a courier containing Rs. 4,75,000 of Haji Mastan's money was being delivered from Masjid Bunder to his house in Malabar Hill, Bombay. Along with eight boys, choppers, country-made revolvers, and iron rods, Dawood went to intercept the taxi delivering the courier, hoping to take his revenge on Haji Mastan; however, after stealing the courier, Dawood discovered that it belonged to a Metropolitan Bank, making it the biggest bank robbery in Bombay at that time. Surprisingly, the case was handed over to the Crime Branch team, where Dawood's father was a police constable. Upon discovering his son's involvement, Ibrahim Kaskar brought Dawood to the police station and made him confess. Although Dawood and eight members of his gang were charged with robbery, top officials in the Crime Branch offered him a deal to help capture the Pathan gang. Dawood happily accepted the offer. The case against Dawood for the robbery dragged on for 15 years, and in 1989, all members of his gang were released except for Sher Singh, Sayed Sultan, and Dawood himself. A non-bailable arrest warrant was issued against him in 1992 after the police appealed to the High Court and then the Supreme Court of India. [13]

The Quint
Reportedly, Khalid Pehelwan, a smuggler, was Dawood Ibrahim's mentor, and he was the one to push Dawood further into the world of violence and stood beside him throughout the time.

In S. Hussain Zaidi's book, 'Dawood's Mentor: The Man Who Made India's Biggest Don', it is mentioned that Dawood learned the skills of knife fighting from Khalid Khan, also known as Khalid Pehelwan, following which he received training in unarmed close combat. Khalid was said to be very protective of Dawood. According to sources, Khalid used to give Dawood training for a range of situations he might encounter. As per Hussain Zaidi's book, Khalid once told Dawood that his agility and sharpness would be his greatest assets in a fight he lacked the physical build to rely solely on brute force. [14]Mumbai Mirror According to sources, while giving survival lessons to Dawood, Khalid said,

Since you don't have much body mass, the only asset that you do have in your arsenal is your agility and nimble movement, which heavyset or big people normally don't have."

Khalid added,

You have to smash the adversary's nose with a head butt, or stomp with full strength on the enemy's big toe. And if anything else works, try to find some room and pull your back away from him, bend your knees and throw him off your back, commonly as "dhobi pachad" [a washerman's throw] in wrestling parlance."
On 12 February 1981, [15]

Hindustan Times Shabir Kaskar, the elder brother of Dawood Ibrahim, was killed by Samad Khan, nephew of Karim Lala, and two others from the Pathans gang. The incident took place at a petrol pump near Siddhivinayak Temple. Though Dawood managed to escape, the loss of his brother left him devastated. Seeking revenge, he initiated a gang war against the Pathans, ultimately defeating them and becoming the undisputed leader of Bombay's mafia world. In 1986, Dawood executed Samad Khan to avenge his brother's death. The intense rivalry between gangs during that time resulted in the most violent and bloody wars in Bombay's history. While sources suggest that Haji Mastan had already retired from the criminal world, Dawood Ibrahim's D-Company reigned supreme in the city. [16]

The Quint
Dawood Ibrahim was named one of the masterminds behind the 1993 Bombay bombings including Tiger Memon and Yakub Memon. On 12 March 1993, Bombay was rocked by a series of about 12 bomb blasts, activated with a gap of around ten to fifteen minutes in different public places including the Bombay Stock Exchange, Century Bazaar, Fisherman's Colony in Mahim Causeway, Katha Bazaar, Zaveri Bazaar, Sea Rock Hotel, Air India Building, Juhu Centaur Hotel, etc. As a consequence, over 250 people were killed, while around 700 people were injured.

Reportedly, Tiger, a day before the blast, fled to Dubai and later moved to Pakistan, where he was allegedly hiding with India's one of the most wanted criminals, Dawood Ibrahim; however, in an interview, Dawood said that he had nothing to do with the Bombay bomb blasts, and the official who knew about this would not be believed as people would think that Dawood paid him to say so. [17]India Today In the interview, Dawood said,

The man who clears me of all charges will not be believed. If someone who knows says Dawood Ibrahim is innocent, then they say he has taken money from Dawood. An officer with whom I had a lot of discussions regarding this matter told me: "It is my firm belief that you are not involved in this case. If I want to say anything today, I will have to resign first. And if I don't resign, they will suspend me."

Following the 1993 Bombay blasts, it is reported that Dawood Ibrahim escaped to Karachi, Pakistan, where he established his base. Consequently, D-Company fortified its connections with Lashkar-e-Taiba and ISI. [18]

The Quint The Mumbai attacks led to divisions within D-Company as the increased communal tension caused many members to split off. Dawood's key aide, Chhota Rajan, broke away from the gang as he disapproved of Dawood's role in inciting communal violence in Mumbai. [19]

Scroll.in Rajan subsequently formed his own criminal group composed primarily of Hindu mobsters. [20]

The Quint It is believed that he began supplying Indian intelligence agencies with information about Dawood's involvement in the 1993 Mumbai bombings. [21]

Scroll.in In an effort to cultivate an image as a "patriotic" criminal, Chhota Rajan allegedly ordered the assassination of individuals responsible for planning the 1993 bombings. This led to the deaths of Saleem Kurla (in April 1998), Mohammed Jindran (in June 1998), and Majeed Khan (on 1 March 1999).
On 12 August 1997, D-Company's members killed Gulshan Kumar, the founder and music composer of T-Series. Abu Salem, a member of Dawood's gang in Dubai, allegedly threatened Kumar on August 5 and 9, 1997, demanding an extortion payment of Rs. 10 crores. When Kumar refused to pay, Dawood's henchman, Abdul Rauf, also known as Daud Merchant, shot him dead at point-blank range in Jeet Nagar, Versova, Mumbai. That same year, D-Company reportedly attempted to murder producer Rajiv Rai and threatened filmmaker Subash Ghai.
D-Company is said to have financed a number of Bollywood films such as 'Chori Chori Chupke Chupke,' featuring Salman Khan. It is believed that Chhota Shakeel, a prominent associate, played a significant role in funding these movies. Furthermore, the organization is known to extort money from Bollywood directors, which serves as a lucrative source of income. Renowned directors like Boney Kapoor, Rakesh Roshan, and Mukesh Bhatt have confessed to receiving menacing calls demanding profit-sharing with the implication of severe repercussions if they refused to comply.
He also worked in the Karim Lala Gang.
Dawood Ibrahim is known to have a significant influence on cricket affairs. He was a familiar figure at the Sharjah Cricket Stadium in the United Arab Emirates.
In 2013, Indian cricketer Dilip Vengsarkar alleged that during the 1986 Sharjah Tournament, Dawood had entered the Indian Cricket Team dressing room and offered a car to each Indian player if they beat Pakistan in the Sharjah Cup Final.
Reportedly, Dawood possesses many passports including Passport No. G-866537 issued from Rawalpindi, C-267185 issued from Karachi, G-886537 issued from Rawalpindi, and KC-285901 issued from Karachi. [23]

The Indian Express
According to some sources, Dawood leads a luxurious lifestyle including owning the opulent Burney House in Karachi among other properties. Journalist S. Hussain Zaidi provides a glimpse into Burney House in his book, 'Dongri to Dubai: Six Decades of the Mumbai Mafia.' He details Dawood's residence as a lavish haven with a temperature-controlled swimming pool, tennis court, billiards room, and jogging track. [24]

The Quint Journalist S. Hussain Zaidi, in his book, wrote,


House boasts opulent Swarovski crystal showpieces, has a waterfall, a temperature-controlled swimming pool, a tennis court, a billiard court, and a jogging track… His dapper suits are from Savile Row, London […] When he is on the move, a cordon of [Pakistani paramilitary] Rangers escorts him, putting the security of the Pakistani president to shame."

According to a Pakistani journalist named Ghulam Hasnain, Dawood Ibrahim dons high-end fashion clothing and spends his money on prostitutes. His lavish lifestyle further includes stitched suits from Saville Row, accessories from Patek Philippe, and an impressive collection of swanky cars including Mercedes and sports cars; however, according to Dawood's childhood friends in Temkar Mohalla and in the nearby Pakmodia street in Mumbai, he hardly liked branded cloths initially and preferred to wear tailor stitched clothes only. Reportedly, one particular tailor, Genuis Tailor in Bori Mohalla, Mumbai used to stitch all of Dawood's clothes before he fled to Dubai. [25]

Hindustan Times [26]

The Quint Hasnain, once in his report, wrote,


Ibrahim lives like a king. Home is a palatial house spread over 6,000 square yards, boasting a pool, tennis courts, snooker room and a private hi-tech gym. He wears designer clothes, drives top of the line Mercedes and luxurious four-wheel drives, sports a half-a-million rupee Patek Phillipe wristwatch, and showers money on starlets and prostitutes."
He is believed to be a chain smoker and has often been spotted smoking on various occasions.
Dawood Ibrahim has been a subject of fascination for Bollywood filmmakers as evidenced by numerous films, including 'D' (2005), 'Shootout at Lokhandwala' (2007), 'Once Upon a Time in Mumbaai' (2010), and 'Once Upon A Time in Mumbai Dobaara!' (2013), made about his life.
On 23 December 2015, Dawood's green sedan was set on fire in Ghaziabad, Uttar Pradesh. Swami Chakrapani, an Indian political activist, purchased the car for a mere Rs 32,000 at an auction held in Mumbai on 9 December 2015 before having it transported to Delhi.

Shortly after acquiring the car, Chakrapani declared that he planned to burn it in Ghaziabad on 23 December 2015. While speaking to the press, Swami Chakrapani asserted that his decision was a response to the intimidation attempts by Dawood Ibrahim's henchmen, who had threatened him for acquiring the car. Initially, Chakrapani planned to convert the vehicle into an ambulance, but he later opted to set it ablaze instead publicly. [28]Hindustan Times Swami Chakrapani said,

Our organisation has decided to burn the car publicly at Indrapuram in Ghaziabad between 1 PM to 2 PM. Burning the car would be symbolic of conducting the last rites of the terrorism that Dawood and his henchmen spread in the country, especially in Mumbai. Earlier I wanted to convert the car into an ambulance, but when D-company's (Dawood gang's) henchmen threatened me to be ready to face the consequences, I decided to give a reply to him in his own language. I am going to torch it in full public view."

On 14 November 2017, three of Dawood's properties in South Mumbai were put up for auction by the Ministry of Finance under the Smugglers and Foreign Exchange Manipulators (SAFEMA) (Forfeiture of Properties) Act. The auction took place at the Indian Merchants' Chamber of Commerce and Industry in Churchgate, Mumbai. The properties included 'Hotel Ronak Afroz' (also known as Delhi Zaika) on Pakmodia Street, 'Shabnam Guest House' on Yakoob Street, and six flats (Flat numbers: 18-20, 25, 26, and 28) [29]

Hindustan Times in the Damarwala Building, also on Pakmodia Street.

The Saifee Burhani Upliftment Trust (SBUT) successfully acquired all three properties. According to reports, SBUT paid Rs. 4.53 crore for Hotel Ronak Afroz, Rs. 3 crores for Shabnam Guest House, and Rs. 3.53 crore for the six flats in the Damarwala building. The combined purchase price for these properties totalled nearly Rs. 11.06 crore. [30]The Hindu

According to certain Indian and Russian intelligence reports, D-Company supplied a boat and weapons to the ten Lashkar-e-Taiba terrorists who entered Mumbai via sea on 26 November 2008; these terrorists launched a devastating attack in South Mumbai, resulting in the deaths of around 173 people. [31]

The Quint
Sources claim that Dawood controlled almost 70% of India's $1 billion piracy market.
Several media outlets have claimed that Dawood used to operate Pakistan's transportation industry, and he financed transportation companies that operated outside Karachi.
Reportedly, on 13 November 2021, Supreme Court advocate Ajay Srivastava purchased Dawood's family house in Mumbake village of Ratnagiri district in Maharashtra with the intention of converting it into a school that followed the gurukul or madrasa teaching system. In an interview, Srivastava disclosed that he was threatened by Chhota Shakeel in 2001 when he attempted to purchase the property through an auction. [32]

The Times of India Ajay Srivastava, in the interview, said,


I was threatened by Chhota Shakeel in 2001 to refrain from making payment after winning the property auction. It's my constitutional right to participate in a government auction. I am not against any religion."