Top 10 Female Entrepreneurs of All Time in India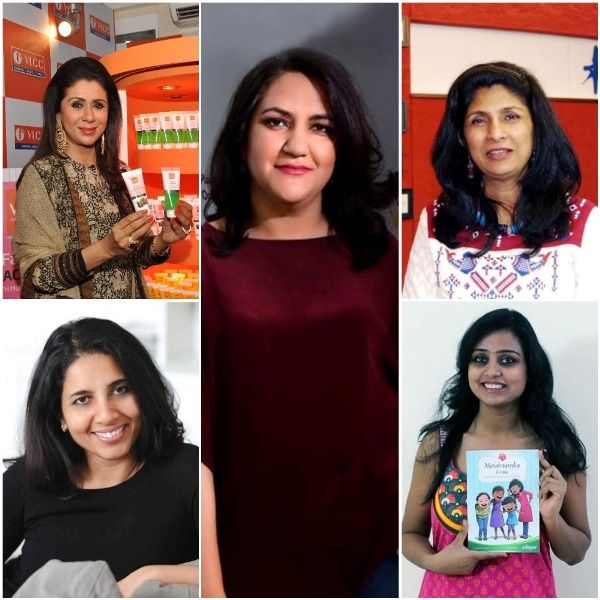 Entrepreneurship is not everybody's cup of tea. Men and women both go through a series of challenges to make their business idea work and watch it grow. However, women face slightly higher complexities when they step into any business segment as entrepreneurs. Orthodox ideologies, family responsibilities, and many other stereotypes are lined in their success path to weigh them down. If we talk in numbers, there are only 13.76% of businesswomen in India (as of 2021) as per Forbes India. This share has been a significant improvement over the past decades. With that, women are on a progressive path of capturing various business segments in the Indian economy. So, let's take a moment to know the superwomen of our country who decided to be their boss and engraved their name in the history of successful women entrepreneurs in the country.
1. Kiran Mazumdar Shaw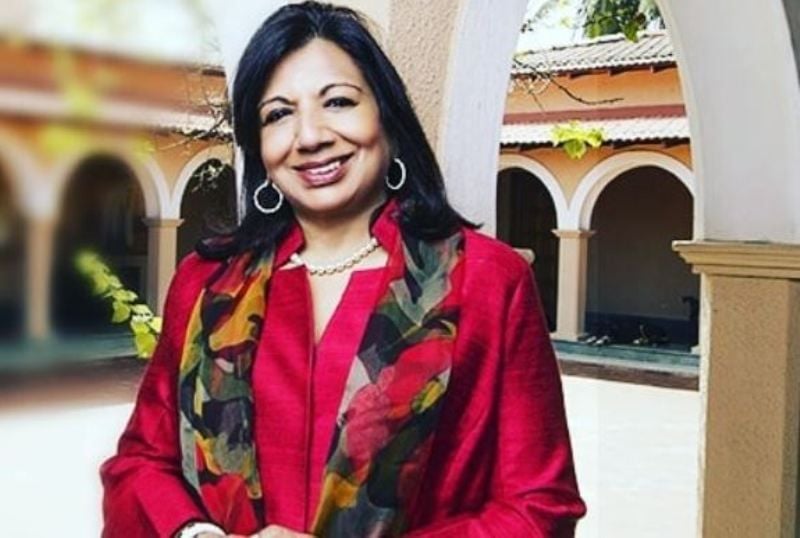 Kiran Mazumdar Shaw is the second richest Indian woman with a net worth of $4.8 Billion (as of 2021). She is the woman who built a billion-dollar business from scratch despite all odds. She was born in a Gujarati family in 1953 and did her graduation in her hometown, Bangalore. Her father was the head brewmaster at United Breweries who inspired her to study malting and brewing in Australia. Back in 1974, when being a brewmaster was not considered suitable for women, Kiran studied this in college and topped in her class. Later, she worked as a trainee brewer in Melbourne and a trainee maltster in Australia. After returning to India, she attempted to excel as a Master Brewer but faced rejection because people felt it was not a female's job. This rejection motivated her to search for opportunities abroad, and she started working as a trainee manager at Biocon Biochemicals Limited in Ireland. She later returned to India to begin her own company in the garage of her rented house. She later excelled by converting her industrial enzyme manufacturing company to a complete biopharmaceutical company. She also established two subsidiary companies: Syngene and Clinigene, which brought her more success.
2. Vandana Luthra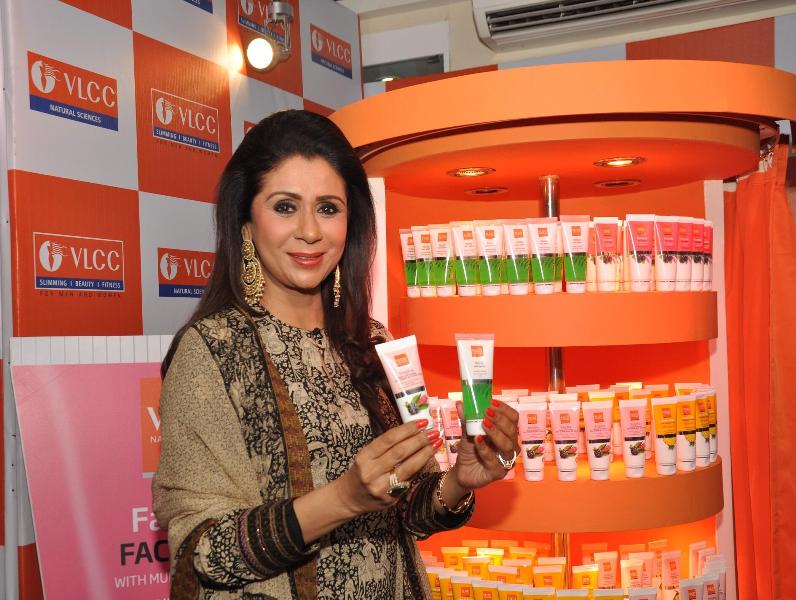 Vandana Luthra is a self-made Indian woman entrepreneur known for her multinational company VLCC. She is the renowned chairperson of the Beauty & Wellness Sector Skill Council. She was born in an average family in Delhi in 1959 and completed her early education in Delhi. She later went to Europe to learn more about skincare, beauty, nutrition, and food. In 1989, she started her own company, VLCC (VandanaLuthraCurles and Curves), which has now become a globally recognized brand. The company now has a presence in 326 locations in 153 cities of thirteen countries and employs over 4 lakh individuals. Her estimated net worth in 2021 was USD$1.7 Billion (INR 1,300 crore).
3. Falguni Nayar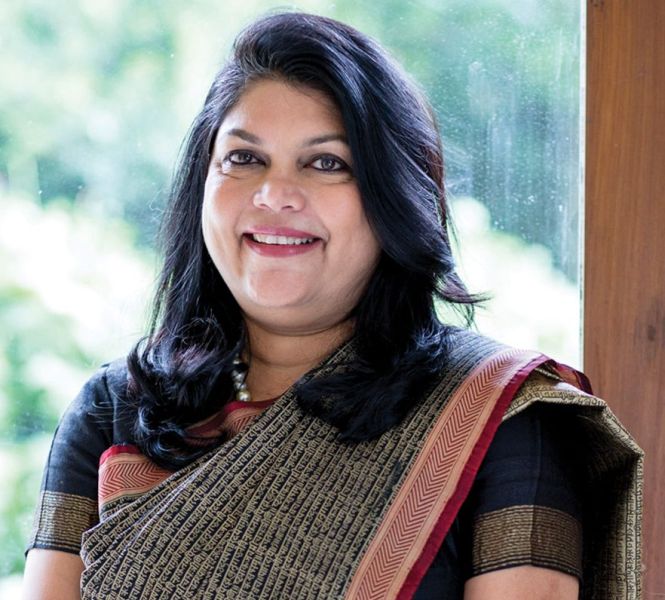 At the age of 50, when most people start planning their retirements, Falguni Nayar came up with a business plan. In 2012, she founded Nykaa with an initial self-funded capital of $2 Million. She was born in 1963, and initially, she worked at the Kotak Mahindra Group for 19 years. With her hard work, she became the company's managing director and graced the position for over seven years. She decided to enter the Indian business domain, and Nykaa took shape. The startup took flight in no time, and she became one of the wealthiest women entrepreneurs in India with a net worth of $6.5 Billion (as of 2021).
4. Ritu Kumar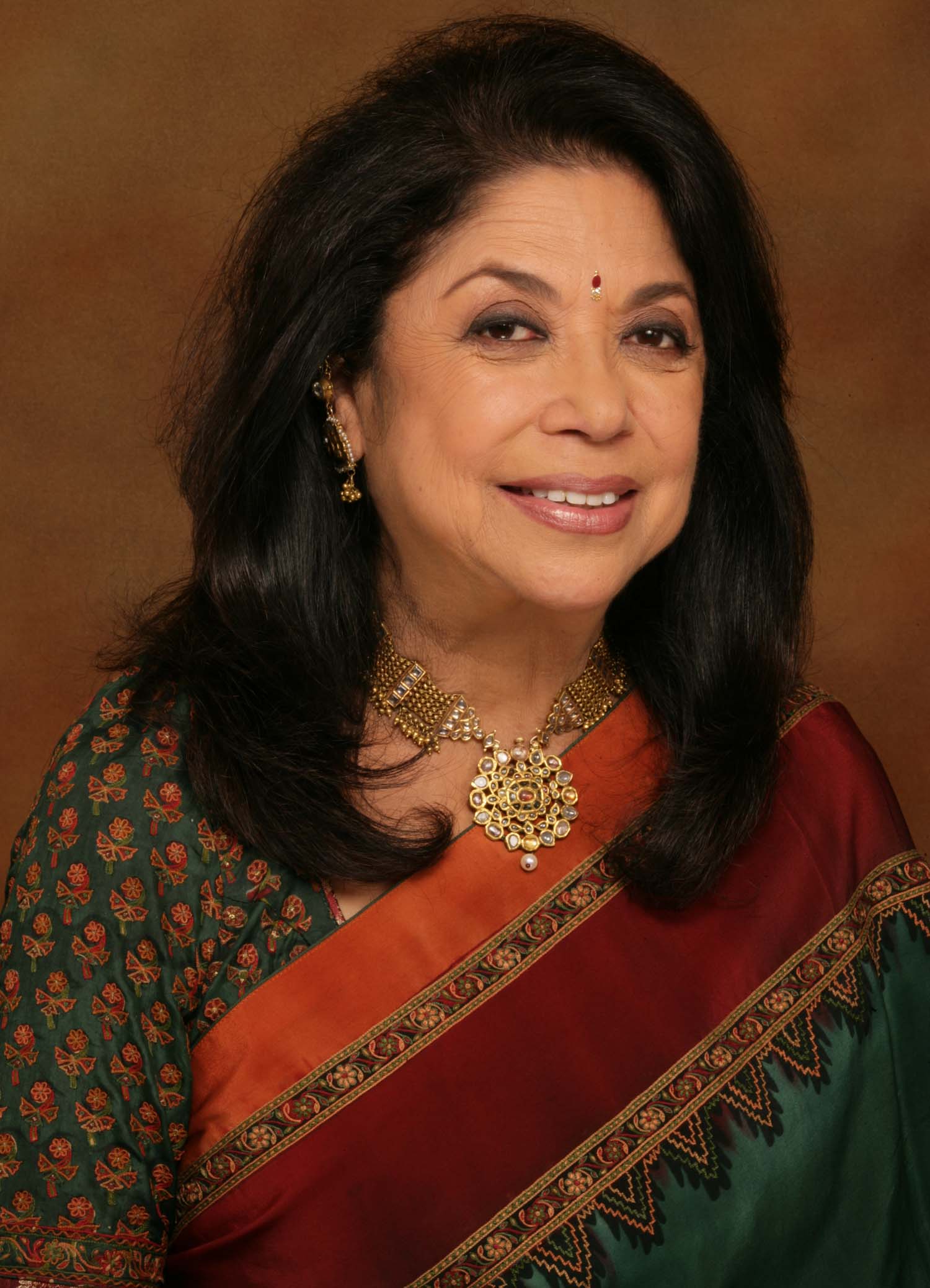 Ritu Kumar is a high-end Indian fashion designer who has nailed her presence in the fashion industry. Ritu began working in 1969 with four hand-block printers and two tables in Kolkata. She started with crafting evening and bridal wear in the 1960s and 1970s. Ritu eventually made her way to the international market and opened her label branches in London, Paris, and New York. She enjoyed the position of a top fashion brand in India in 1999 and launched the sub-brand label 'Ritu Kumar' in 2002. For her commendable work, the icon also received Padma Shri in 2013 by the Government of India.
5. Shahnaz Husain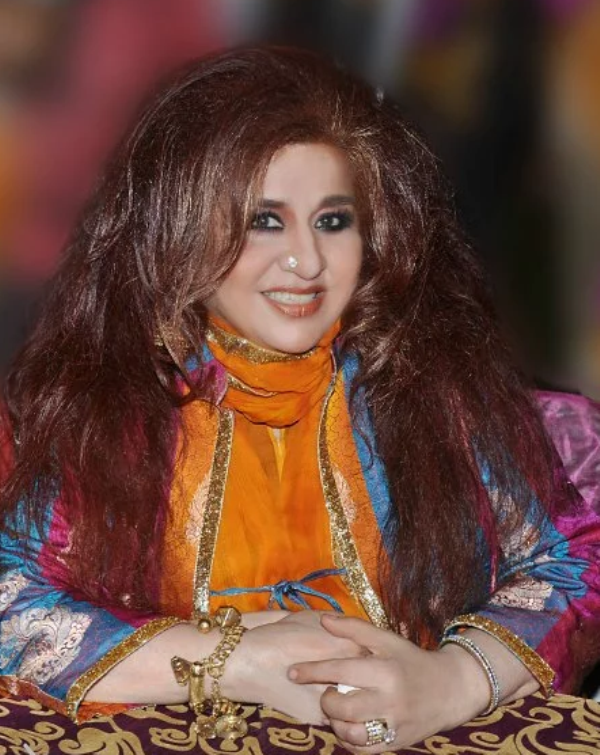 Shahnaz Husain is the pioneer of herbal beauty care in India, introducing the world to herbal care. She commenced her first herbal clinic in 1971, which soon turned into the Shahnaz Husain Group. Her products gained massive popularity for their herbal ingredients. She came up with the principle of care and cure, and she revolutionized cosmetic care in the country. Her company has a total of 400 franchises all around the globe. Her works have been recognized both on the national and international levels. The list of awards she received includes the world's greatest entrepreneur award by the US business magazine and the women super achiever award by Famina in India.
6. Vani Kola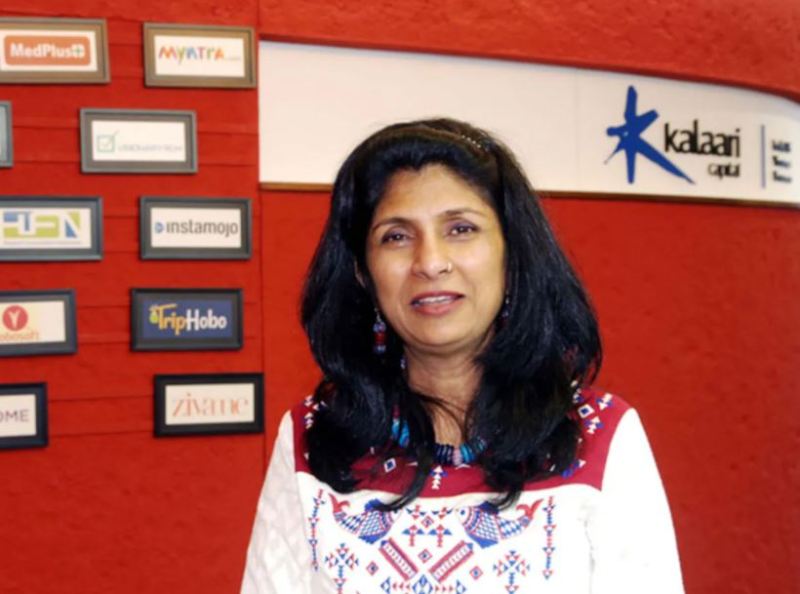 Vani Kola is a woman entrepreneur who is a true inspiration for Indian women. She is the originator and managing director of Kalaari Group. She was born in Hyderabad, where she did her schooling and graduation. Later, she went to Arizona State University in the United States, where she pursued a master's degree. Her career began as an aspiring entrepreneur in Silicon Valley, where she founded RightWorks and operated it as its CEO. She built this venture from scratch and sold it after four years at a valuation of $657 Million. In 2006, she returned to India to create her venture capital firm. She began Indo-Us Venture Partners in 2006, and eventually, she decided to go on her own with Kalaari Capital in 2012.
7. Radhika Ghai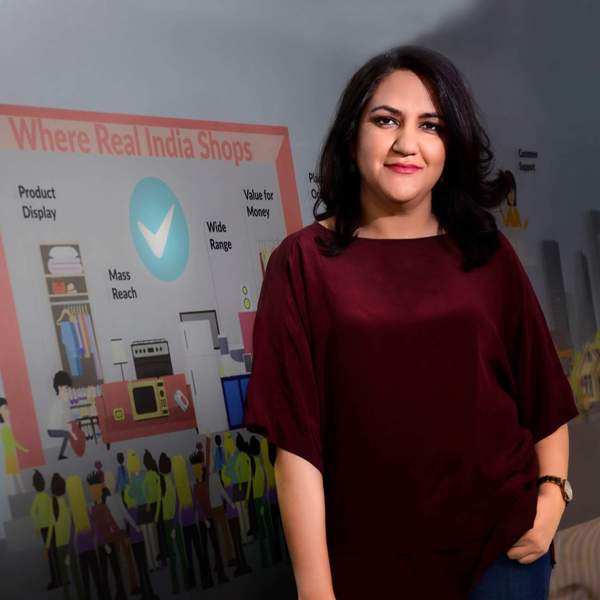 Radhika is the first Indian woman to enter the Unicorn Club after her startup crossed the $1 Billion valuation mark. She did it with her co-founded internet company ShopClues, which took shape in 2011, and now, it has millions of monthly visitors. She has worked with institutions such as Goldman Sachs. She won the Woman Entrepreneur of the Year award at the Entrepreneur India Awards in 2016. She has also started a venture named Kindle.
8. Suchi Mukherjee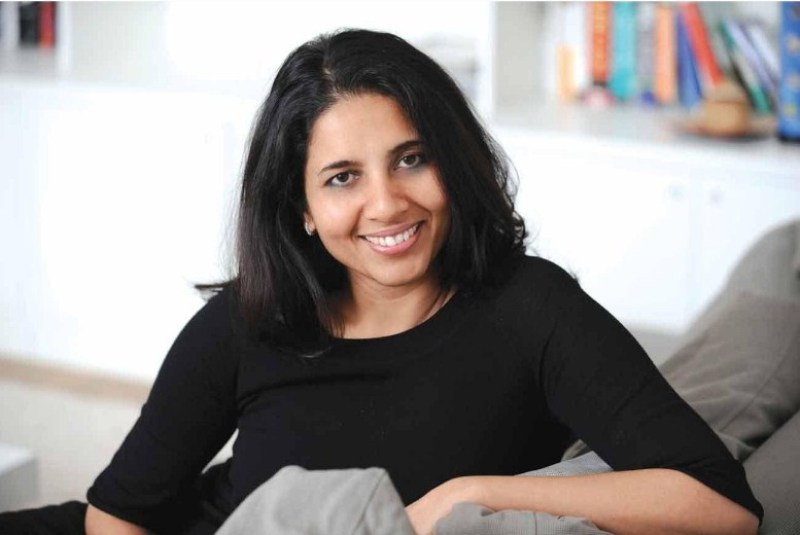 Suchi Mukherjee is an Indin entrepreneur who co-founded the largest women's marketplace in the country, Limeroad. Along with Manish Saksena and AnkushMehra, she earned the Coolest Startup of the Year award by Business Today. Suchi was born in Haryana and went to Cambridge for her higher education. She began her career as a working professional and worked at various companies. In 2003, she became the Director of Change & Business Development at Virgin Media. Under her leadership, the company made a $2.5 Billion revenue in a single year. Later, in 2012, she decided to commence her venture when Limeroad evolved.
9. Aditi Gupta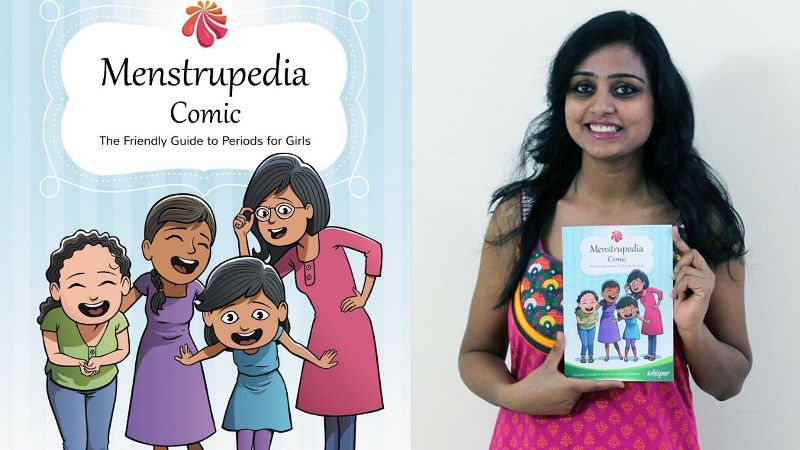 Aditi Gupta is an author and the creative energy behind Menstrupedia. In 2014, Forbes listed her on the 30 Under 30 list. She was born in Jharkhand, India. While growing up, she strongly condemned the orthodox mensuration ideologies. She decided to do something about it as she grew up, and this brought her the idea of starting a comic book about this subject to spread knowledge and awareness among people. The idea was well-received, and she finally decided to create an online platform, Menstrupedia. In 2014, she started the "Touch the Pickle" movement with Whisper. This movement gained massive popularity and educated masses about the subject.
10. Indra Nooyi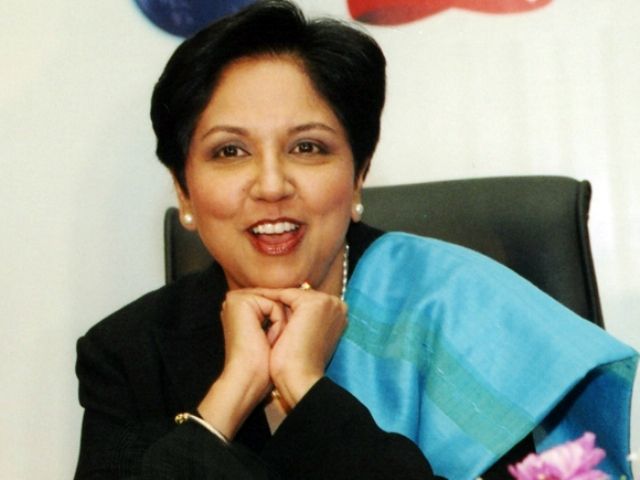 Indra Nooyi was ranked 13th on the World's Most Powerful Woman list by Forbes in 2014. She is the present board member of Amazon, the International Cricket Council, and former chairperson of PepsiCo. She was born in Chennai and completed her master's at Yale School of Management in the United States. She began her career as a product manager at Johnson and Johnson. Later, she worked for Motorola as Vice President and Director of CSR. In 1994, she joined PepsiCo and worked hard for years to finally become its CEO in 2006. Her pay was $31 Million in the final year as CEO, which is no less than inspiring.
Women entrepreneurship on a rise
As per the International Monetary Fund, India's GDP can rise by 27% if women participate equally in the workforce. Women have been dominated and deprived of exercising their rights for ages. Still, many women have made their way to success by overcoming endless hurdles. These women entrepreneurs are one such example.