Top 10 Male Entrepreneurs of All Time in India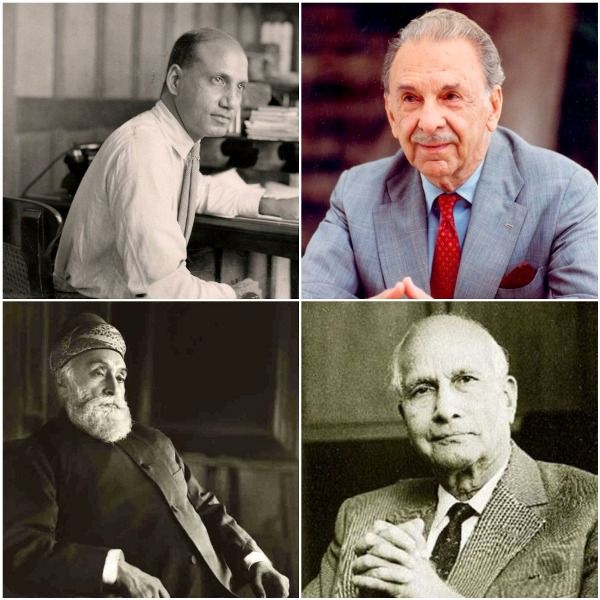 The Indian startup ecosystem is on the rise. In 2021, the Indian economy was ranked third by the World Bank for housing 41061 new startups. Fascinating, isn't it? Well! What is more intriguing is the history of Indian startups. The country is home to many influential entrepreneurs who started from ground zero and set a benchmark in their respective fields. Here's the list of the pioneers of Indian Startups who took the world by storm.
1. Jamsetji Tata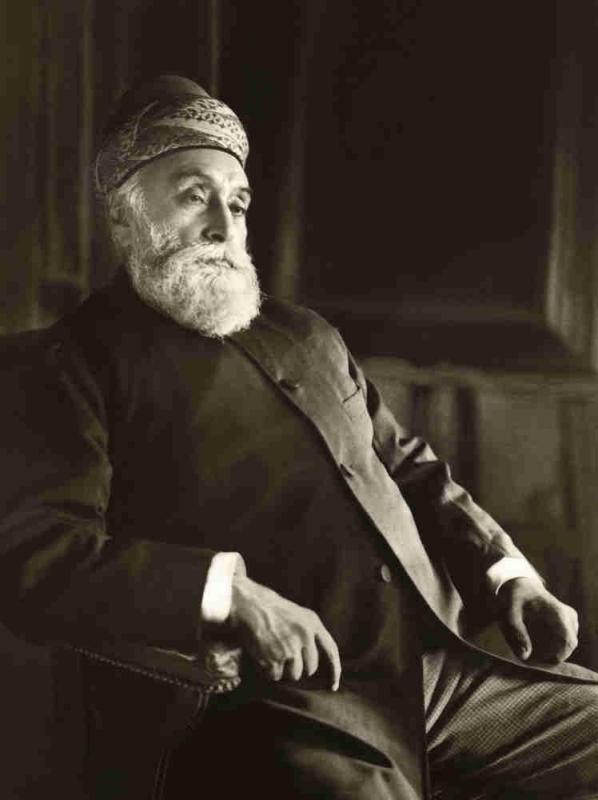 Jamsetji Tata is considered one of the most influential entrepreneurs in India who laid the foundation of a successful business when the country was under British rule. He was born in 1839 in Navsari city of Gujarat in a family of priests. He joined his family export trading business in 1858 and began establishing the company in Europe, Japan, China, and the United States. He continued working for it until 1868, and later, he started his own trading company. His company became a success, and in 1874, he invested in the weaving, spinning, and manufacturing industries. His business strategy of choosing Nagpur for his cotton business over Bombay brought him immense success. His dream was to set up an iron and steel business, the best educational institution, a world-class hotel, and a hydroelectric plant. He began realizing it by setting up the Taj Hotel, which has become a landmark at the Colaba waterfront in Mumbai. After this achievement, his successors worked hard to achieve his unfulfilled dreams. Today, Tata group is a multinational conglomerate with 30 companies under its belt and has an aggregate market capitalization of $314 billion.
2. Ardeshir Godrej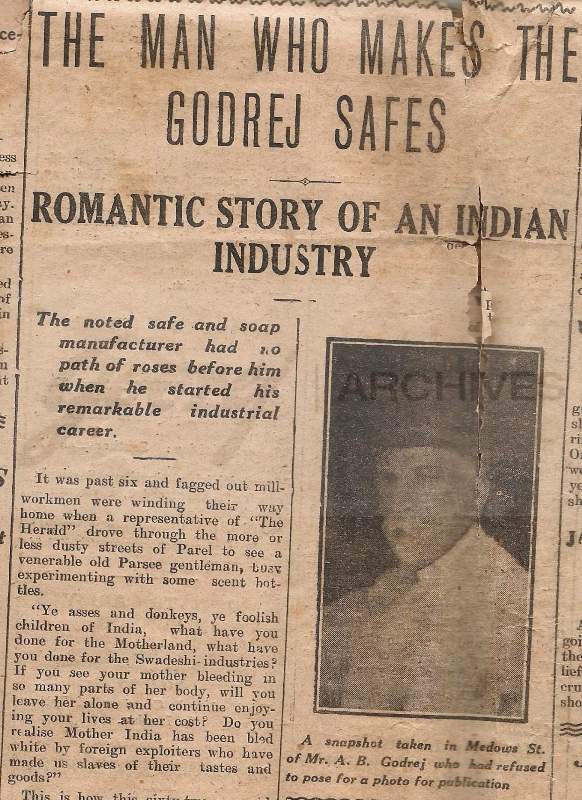 After switching multiple careers, Ardeshir Godrej created one of the most inspiring startups in India that turned into a multimillion-dollar business. Ardeshir was born in 1868 in a Parsi-Zoroastrian family in Bombay (now called Mumbai). He completed his law studies in 1894 to join a law firm. It didn't take him long to realise that law was not the right profession for him. He returned to Bombay and began his second job as a chemist assistant. In 1895, he began manufacturing surgical instruments, but it failed. One day, he read about the increasing burglary incidents in the city newspaper and the emerging need for security equipment for households and businesses. He came up with a corresponding business idea of creating better quality security locks that led to the foundation of Godrej. After his success with locks, he aimed for deeper market penetration with safes and other security equipment that all became a hit. Today, Godrej's has a net valuation of $2.5 Billion, which is no less than commendable.
3. Dhirubhai Ambani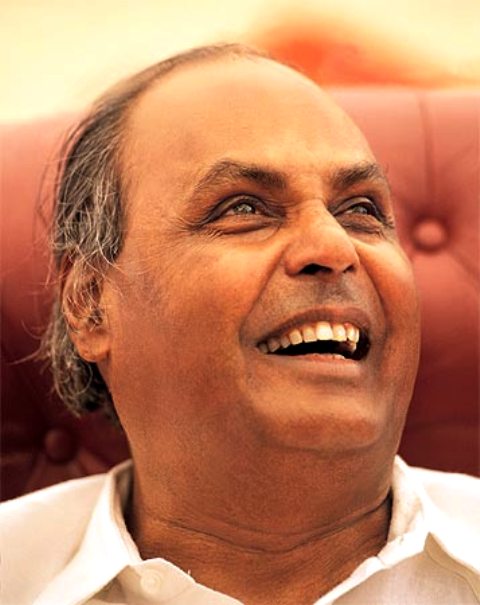 Born in December 1932, Dhirubhai Ambani founded Reliance Industries in May 1973. Reliance Industries is a multinational conglomerate company that has made the Ambani family the wealthiest in Asia. He seemed like an average boy born in a village of Gujarat, who completed his early studies at a school in Junagarh. Due to the financial crisis in the family, he dropped the idea of pursuing higher studies. Instead, he went to Yemen for earning money. He sold shell and Burmah oil products for an employer in his early years. Later, he started his import-export business with his cousin Champaklal Damani. The legendary businessman started his venture in a small room with a phone and two assistants. The partnership ended in 1965, and Ambani went on to form Reliance Commercial Corporation, which later became Reliance Industries. At the end of his career, Reliance Industries had a valuation of 2.9 Billion USD in 2002, and the figures have just got better with his sons at work.
4. Ghanshyam Das Birla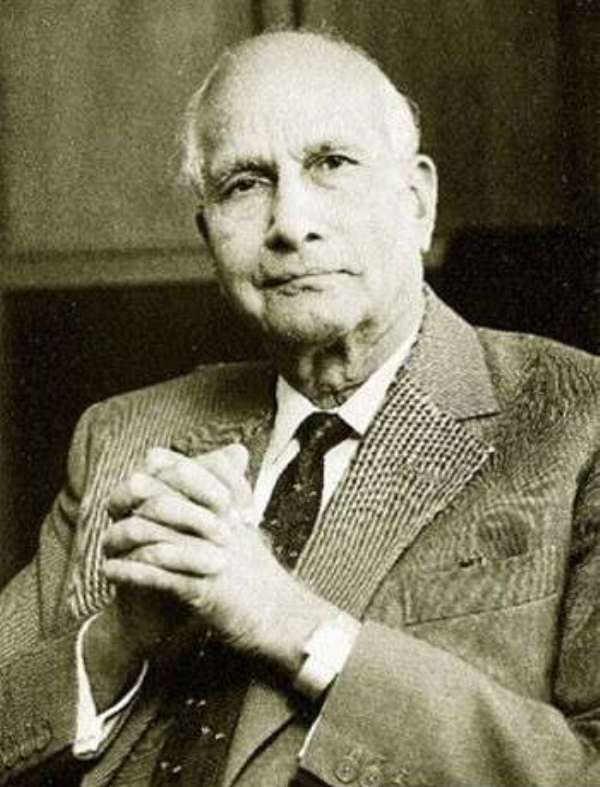 Ghanshyam Das Birla was born in 1894 in Pilani, Jhunjhunu district, Rajasthan. Initially, he started working with his father in his firm. Later, he invested his skills in business diversification and went on to develop his own manufacturing business. His first accomplishment was Birla Jute Mills, which made a good presence even under British colonial rule. His company took flight when the supply chain got disruptions after the First World War, which forced the Colonial Government to rely on local Jute Mills. Later, he established Hindustan Motors, followed by expansion in the tea and textile business. He further diversified in industries such as chemicals, rayon, steel, and cement. GD Birla is the man who came up with the idea of forming a commercial bank with Indian investors. The result of this initiative was UCO Bank, which is still a leading commercial bank. The Birla group now operates in 33 countries and has a net worth of $14.1 Billion.
5. J. R. D. Tata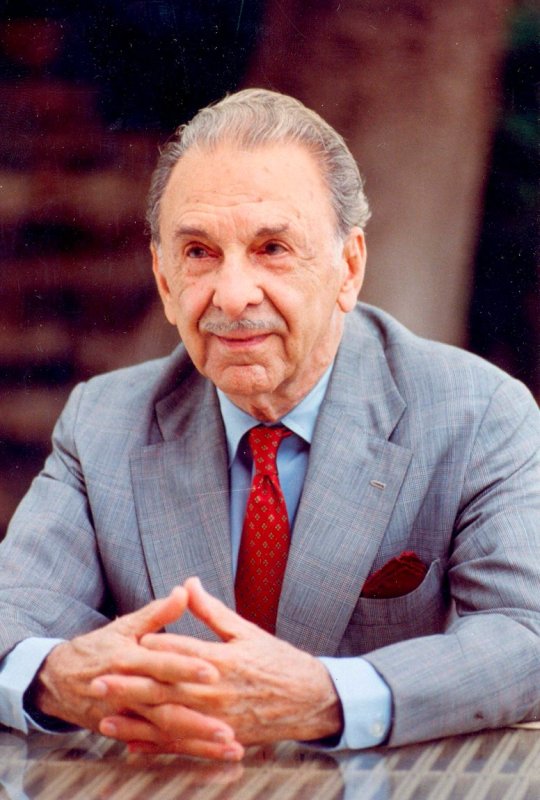 Jehangir Ratanji Dadabhoy Tata was born in 1904 in Paris, France. He took over Tata Group as the successor of Ratanji Dadabhoy Tata. He completed his education from institutions across various countries, including France, London, Japan, and India. He is often titled the first licensed pilot in India.
He accepted his ancestors' business legacy and helped it reach new heights of success. He is the founder of multiple Tata ventures, including Tata Motors, Tata Consultancy Services, Tata Salt, Air India, and Titan Industries. Under his leadership, the Tata Group climbed from a valuation of $100 Million to $5 Billion.
6. K. C. Mahindra
Kailash Chandra Mahindra was an Indian industrialist who co-founded Mahindra & Mahindra in 1948. He also served as the Director of the Reserve Bank of India, Hindustan Steel, and Air India. Born in 1894 in Ludhiana, Punjab Province, British India (present-day Punjab, India), he studied at the government college in Lahore and later went to Cambridge for his honours. In his early work years, he also worked as the head of the Indian Purchasing Mission in the United States. After returning to India, he was appointed as the Chairman of the Indian Coal Fields Committee by the Indian Government. K. C. Mahindra wanted to accomplish more. Soon, he co-founded Mahindra & Mohammed in 1945 along with his brother J. C. Mahindra and Malik Ghulam Mohammed. This venture was a steel trading company. Later, in 1948, the startup was renamed Mahindra & Mahindra when the Mahindra brothers decided to go independently.
7. Lakshmi Niwas Mittal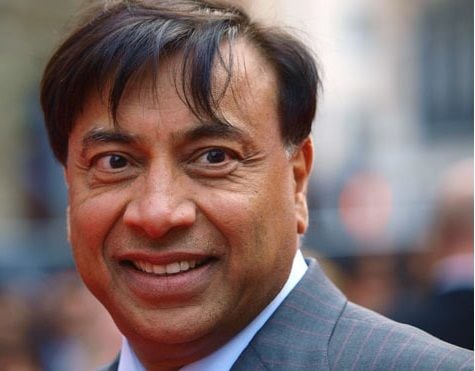 The Mittals got their fair share of the limelight in 2005 when Forbes ranked Lakshmi Niwas Mittal as the third wealthiest individual in the world. He was born in 1950 and completed his graduation at St. Xavier's College in Calcutta (now Kolkata). He inherited his family's steel business and took it to new heights. He opened his first steel factory when he was just 26 years old. In 1989, this business tycoon took over the state-owned steel works in Trinidad and Tobago, which was running into losses, and he made it profitable in a year. His business acumen has earned him a position in Goldman Sachs's (Leading Global Investment Bank) Board of Directors. He is also a renowned executive committee member of the World's Steel Association.
8. Azim Premji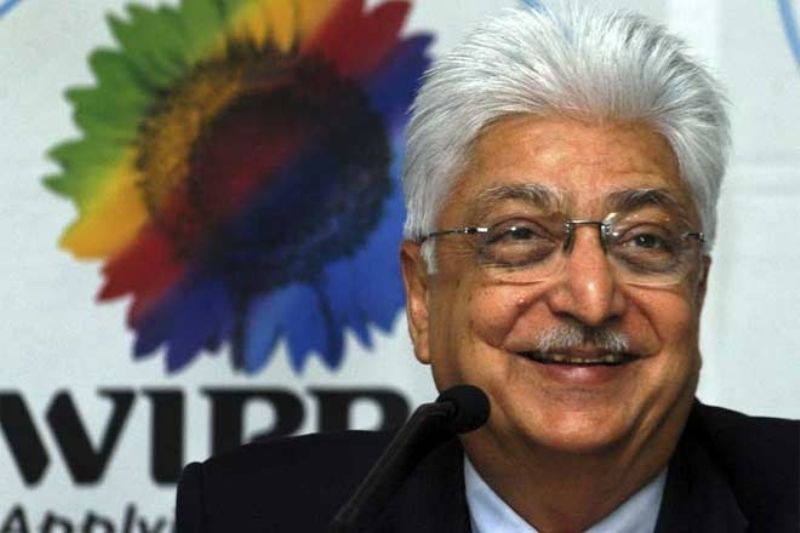 Born in 1945, Azim Premji is an Indian businessman, engineer, inventor, and philanthropist famous for his business skills. He was born in a Gujarati Muslim family and pursued a bachelor's degree in Electrical Engineering at Stanford University. His father formed Western Indian Vegetable Products Ltd. in 1945, which Azim Premji inherited after his father's death in 1966. Premji diversified this hydrogenated oil manufacturing company into multiple segments with his skill and knowledge. In the 1980s, soon after IBM left India, he realised the scope of the IT industry and took the first step to capture the IT market, which brought massive success to WIPRO. He is also renowned for his CSR activitoes through Azim Premji Foundation and Azim Premji University (UGC Approved).
9. N. R. Narayana Murthy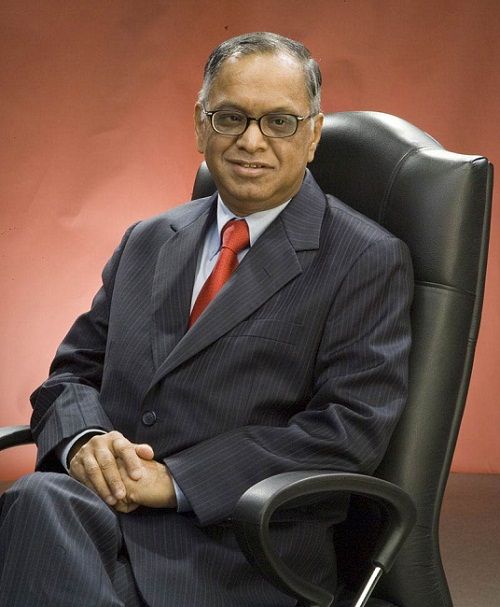 Nagavara Ramarao Narayana Murthy CBE LH is considered the father of the Indian IT Sector. He is the man behind Infosys, which is a leading multinational conglomerate. Born in 1946, Murthy graduated from the University of Mysore and pursued a master's degree at the Indian Institute of Technology Kanpur. He worked as a chief systems programmer in his earlier years at the India Institute of Management Ahmedabad. He gave shape to Infosys in 1981 and operated the company as its CEO till 2002. Under his leadership, Infosys grew from zero and made a total revenue of $500 Million in 2002 alone.
10. Gautam Adani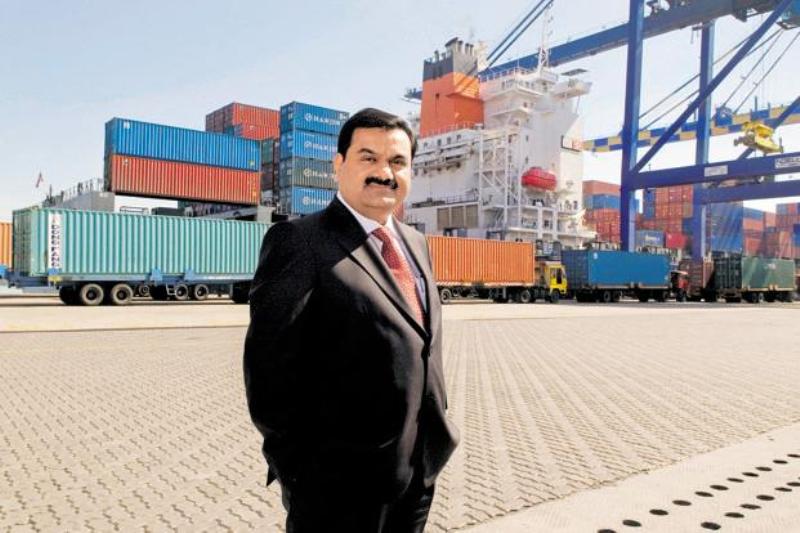 Gautam Adani is a true inspiration for young Indians preparing to step out in the business domain. Gautam was born in a Jain business family in 1962. He started working as a diamond sorter for the Mahindra brothers when he was a teenager. He dropped out of college in the second year of his graduation as he wanted to start his own business. In 1981, he expanded a plastic unit in Ahmedabad that he bought along with his brother. This opportunity turned out to be a game-changer for him, and it gave him global trading exposure. In 1988, he commenced the Adani Enterprises, which dealt in power and agriculture commodities. A few years later, he further diversified the business into trading textiles, metals, and agro products. In 1995, Adani got the contract to manage the Mundra Port's outsourcing, which brought him immense success. His company is the largest private multi-port operator, with Mundra Port being the most extensive private port sector in India.