Bezwada Wilson Wiki, Age, Family, Wife, Biography & More
Quick Info→
Hometown: Kolar Gold Fields (KGF), Karnataka
Age: 54 Years
Education: Graduation In Political Science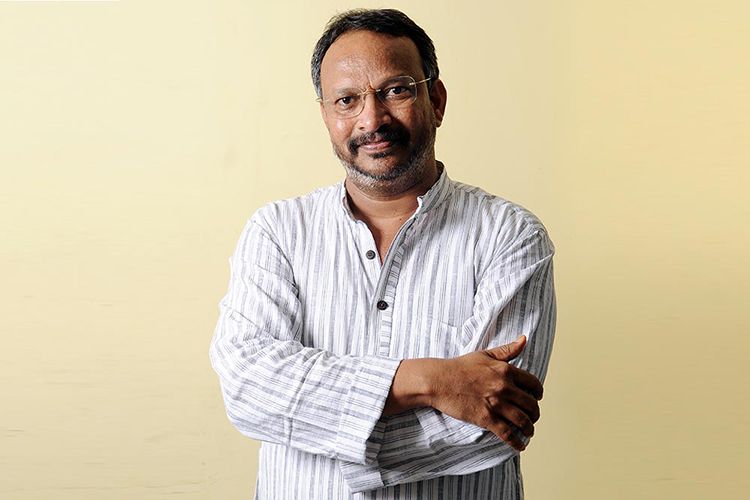 Bio/Wiki
Profession
Human Rights Activist
Famous For
Being the founder of the human rights organization 'Safai Karmachari Andolan' (SKA), which is campaigning for the extermination of manual scavenging and employment of scavengers in India
Physical Stats & More
Eye Colour
Black
Hair Colour
Salt & Pepper
Career
Awards, Honours, Achievements
• Received RamaGovinda Puraskara, organised by Smt. D. Ramabai Charitable Foundation and Sri M. Gopinath Shenoy Charitable Trust at Kalamandira in 2019

• Received Ramon Magsaysay Award in 2016

• Elected as an Ashoka Senior Fellow for human rights in 2009
• Received Real Hero Award by Rajdeep Sardesai from CNN-IBN in partnership with Reliance Industries Limited

Personal Life
Date of Birth
Year 1966
Age (as of 2020)
54 Years
Birthplace
Kolar Gold Fields (KGF), Kolar, Karnataka.
Nationality
Indian
Hometown
Kolar Gold Fields (KGF), Kolar, Karnataka.
School
• Attended a Scavengers' School in his hometown till fourth grade
• Completed Schooling in Hyderabad
College/University
Dr B. R. Ambedkar Open University, Hyderabad
Educational Qualification
Graduated with a degree in Political Science from Dr B. R. Ambedkar Open University, Hyderabad [1]

Livemint
Religion
Christianity [2]

UCA News
Caste
Dalit (Thoti) [3]

Asianet
Hobbies
Reading
Controversies
• In January 2018, the Maharashtra police arrested Varavara Rao (activist and writer), Vernon Gonsalves (writer), Arun Ferreira (activist), Sudha Bharadwaj (activist), and Gautam Navlakha (activist), and conducted a raid at the homes of several other activists under the Unlawful Activities (Prevention) Act (UAPA), as a part of their investigation into the 'Elgar Parishad' conclave, which took place in Bhima Koregaon village near Pune on 31 December 2017. After their arrest, Bezwada Wilson and other civil society members demanded action against the Maharashtra police for taking on a "vicious and mala fide attack" against human rights activists across the country. [4]

Firstpost
Family
Parents
Father- Bezwada Rachel
Mother- Bezwada Yacob
Siblings
Brother(s)- Wezwada Yesupadam and Wezwada Mark
Sister- Annnamma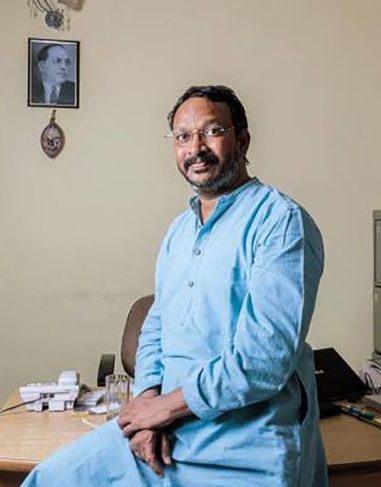 Some Lesser Known Facts About Bezwada Wilson
Bezwada Wilson is an Indian human rights activist. He is one of the founders and National Convenor of the Safai Karmachari Andolan (SKA), an organization working to eradicate the practice of manual scavenging and provide better employment for manual scavengers in India.
His parents were living in separation for seven years, and a year before the birth of Wilson, they had got back together.
Wilson's mother considered him a miracle baby in his childhood and pledged to provide him with education, unlike his other siblings who never received an education.
His family shifted to Hyderabad when he was in middle school; he completed his schooling in Hyderabad.
Later, he completed his twelfth and did his graduation in Political Science from Dr B. R. Ambedkar Open University, Hyderabad. At the same time, he indulged himself in community service, especially youth programs.
In 1986, after he passed out from his school, he noticed people doing manual scavaging and was disgusted and appalled at the sight of it. He told his parents about it, who in turn told him that they did the same job. It was very distressing for him because he had no clue that he was from a 'Thoti' family. It was so nerve-wracking for him that he contemplated suicide but somehow decided to live with a pledge to make lives better for such people.
After he completed his schooling, Wilson went to the Employment Exchange Office in search of a job. To his dismay, he was told that he would be given the job of a sanitation worker because of his caste. Enraged with the treatment he got, he decided to return to Kolar and motivate the Dalit's there to fight against the caste-imposed occupation.
Bezwada started his career as an activist by first educating his family and relatives about manual scavaging as they were the first hurdle that he had to face in his fight against manual scavenging. They were opposed to his ideas at first, as they believed that he should not focus on something that always existed. However, in a year, they understood him after seeing his determination to eradicate manual scavenging.
In 1986, he started talking to manual scavengers and educated them. He then began a letter-writing campaign and wrote to inform the KGF authorities, the ministers of Karnataka, the Prime Minister of India, and newspapers, of the manual scavaging, which remained largely unaccepted.
Even after the enactment of the 'Employment of Manual Scavengers and Construction of Dry Latrines (Prohibition) Act 1993' by the parliament (which outlawed the manual scavaging and put a ban on the construction of dry latrines), manual scavenging continues across India. Bezwada, who was in disbelief seeing the continued manual scavenging, started taking pictures of dry latrines and manual scavenging in KGF and sent it to the then managing director of Bharat Gold Mines Limited (BGML (also KGF)) P.A.K. Shettigar, threatening him to take actions under the Act. KGF then called for an emergency meeting and ordered the conversion of dry latrines to water-seal latrines, with the transfer of all the scavengers to non-scavenging jobs.
In 1994, the photographs (by Wilson) were published in Indian newspapers, the Karnataka government (who denied manual scavenging earlier) admitted the existence of manual scavenging. Within two years, Bezwada formed a group of manual scavengers in Karnataka and began the Campaign Against Manual Scavenging (CAMS). The campaign oversaw the transformation of dry latrines into flush toilets and rehabilitation of people into manual scavenging.
He then moved to Andhra Pradesh, where he met S. R. Sankaran (an activist) and Paul Diwakar (a retired IAS officer) and founded Safai Karmachari Andolan (SKA) with them in 1993. The organization began its work intending to eradicate manual scavenging and help those in practice to rehabilitation.
SKA was initially based in Karnataka, however, in 2003, Bezwada and his other team members took the Safai Karmachari Andolan nationwide and based its headquarters in Delhi.
The same year, Bezwaza with SKA, filed a Public Interest Litigation (PIL) in the Supreme Court of India, with a plea to eliminate the use of dry latrines and recognition of manual scavenging as the violation of the fundamental rights of the people indulged in the work.
The PIL became a game-changer when all the Indian states and central ministries were forced to address the existence of manual scavenging.
In 2010, Safai Karmacharis and their liberation became an important issue during the planning of the 12th Five-Year Plan of India. During this time, Wilson met with parliamentarians, ministers and national advisory members, and submitted systematic documentation of manual scavenging across the country.
In October 2010, the head of the National Advisory Council (NAC), Sonia Gandhi, writing to Prime Minister's office, declared manual scavenging as a national shame and asked for its abolition with the utmost urgency and priority. The NAC took a resolution to see the end of manual scavenging till 2012. Later, the government of India, formed task forces to do a new survey of the entire country, rehabilitation, amendment of the law to make it stricter and demolition of dry latrines.
The Planning Commission of India also started a sub-group on Safai Karmacharis Andolan and made Bezwada its convenor.
In July 2012, he appeared in the Indian television talk show Satyamev Jayate (Season 1), hosted by Aamir Khan. Wilson talked about his experiences from childhood (being a Dalit) and also discussed the inhuman practice of manual scavenging on the show.
In 2016, Wilson with the SKA started a 125 days journey called 'Bhim Yatra,' which covered 500 districts in 30 states and was initiated to tell the country and the government about deaths of workers that happened from hazardous fumes while working in dry latrines, sewers, and septic tanks.
In 2020, Wilson and actor Anup Soni, appeared in the Karamveer Special of Kaun Banega Crorepati, hosted by Amitabh Bachchan.
He follows B. R. Ambedkar and adheres to his idea of 'educate, agitate, and organise,' which he was introduced to during a cycle yatra (against manual scavenging) in his region.
According to Wilson, until he moved out of his hometown, he never faced caste-based discrimination. He said,


I found there was something different—say, while playing—but didn't understand that was discrimination. Later, I realized we are not like others. We are different. People also made us feel you are lower than others. I did not understand fully and I did not want to accept that. But they did not give me an option."
He likes reading and mainly reads books on politics, philosophy, and women issues. He also likes to read the material related to cooking, sports, business, share market, and income.
He did not have any planning for his career while growing up. He believed that he could become a librarian and work along with reading as he liked to read.