Mikki Koomar Age, Family, Biography & More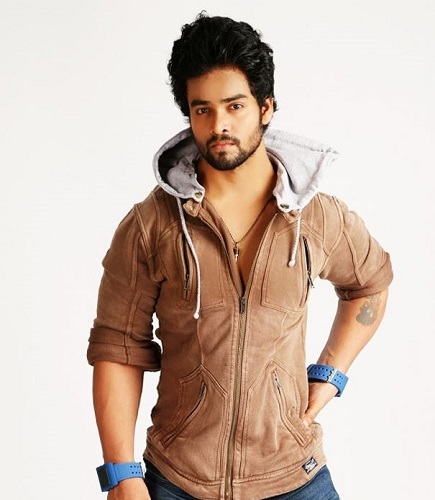 Bio/Wiki
Name & Meaning
Mikki Koomar (which means Gift from God)
Nickname(s)
MK, Mr. Koomar
Profession(s)
International Influencer, Model, Actor, Martial Arts, Entrepreneur, Philanthropist
Official Logo
Physical Stats & More
Height
in centimeters- 178 cm
in meters- 1.78 m
in feet & inches- 5' 10"
Weight
in kilograms- 80 kg
in pounds- 176.37 lbs
Body Measurements
- Chest: 44 Inches
- Waist: 30 Inches
- Biceps: 16 Inches
Eye Colour
Light Brown
Hair Colour
Black
Career
Debut
Film: Leo (2025)
Awards, Honours, Achievements
• Dr. Mikki Koomar received the Bharat Ratan Dr. A. P. J. Abdul Kalam award, which is given to an international youth role model. The award was presented by the Governor of Maharashtra, Shri Bhagat Singh Koshyari, and the Central Minister of Social Justice and Empowerment of India, Shri Ramdas Athawale. The ceremony took place at the Governor's House in India.

• Dr. Mikki Koomar is the honoured recipient of numerous international accolades and has received recognition and commendation from esteemed Royalties on multiple instances. Furthermore, he holds the position of chairman and managing director at Xtreme Industries and Xtreme Entertainment Production Private Limited. He founded Xtreme Entertainment Production on the 1 January 2009, and it was officially incorporated as a private company on the 16 April 2012. This initiative has been recognised as an affiliate by the Indian Motion Picture Producers Association. Additionally, he is the originator and global chairman of the United Nexus Organization, an international charitable entity.
• Dr. Mikki Koomar has received the prestigious Bharat Global Icon Award for being the leading international model in the United States of America. In the year 2020, Mikki Koomar was featured as the cover personality for the renowned American magazine "Entrepreneur Platform" in the USA.

• Dr. Mikki Koomar was given an Honorary Doctorate Degree in Doctor of Letters by St. Mother Teresa University. This award was for his outstanding contributions to Digital Educational Excellence and Sustainable Development. The university is accredited by JBR Harvard in the United States and is affiliated with the Cambridge Distance School of Education in the UK. Dr. Koomar was recognized for his remarkable work and professionalism in various fields such as science, culture, education, literature, creativity, journalism, humanism, human rights, and promoting global peace. This recognition came from the World Universal Hapkido Organization.
• Additionally, Dr. Mikki Koomar received the Human Excellence Golden Award from Nelson Mandela Peace University. He even had the privilege to attend the Nelson Mandela Noble Peace Award ceremony as the Chief Guest. During the ceremony, he presented honorary doctorate degrees and awards to other awardees, alongside important personalities like the Consul General of Israel, Mr. Kobbi Shoshani, Honorary Consul of Kenya, Mr. Ramavtar Goenka, Honorary Consul of Kazakhstan, Mr. Mahendra Sanghi, HE Laila Rahhal El Atfani, President and Founder of the Business Gate, Indian Bollywood Music Director Anu Malik, Singer and Actor Mr. Aditya Narayan, and the Chancellor of St. Mother Teresa University. This grand event was also attended by international delegates.

• Dr. Mikki Koomar was honored by the Vivekananda World Peace Foundation. He received the prestigious "Rajiv Gandhi Global Excellence Award," which is a significant award from India's former Prime Minister. Additionally, he was recognized with the Indian Achievers Award as an "International Youth Icon." These awards were given to him by Members of Parliament and Delhi BJP President, Mr. Manoj Tiwari.
• Moreover, Dr. Mikki Koomar received the brand ambassador award at the Newsome Lupus pageant and award held in Houston, Texas. He was also honored with the International Youth Icon Award by Gibson Lupus in the USA. He was selected as the International Ambassador and Representative for the Asian Continent for the African-European Chamber of Commerce. He had the privilege of being invited as a celebrity guest and judge for the grand finale of the Mr. and Miss Universe 2019 pageant. He was also a guest of honor at the Seva Ratna Awards. He took on the role of Global Ambassador for the Commonwealth Entrepreneurs Club. Dr. Koomar was designated as the Brand Ambassador of Police Mahanagar Press, a designation approved by the Government of India. Most recently, he signed a contract as the International Brand Ambassador for the Dutch brand Bodabags Fashion. Notably, Mikki Koomar was officially registered as a United Nations Volunteer with roster number 2087426.

• Mikki Koomar has received several prestigious honors and titles from various international organizations. He was recognized as an honorary member of the Russian organization "World Universal Hapkido." This title was bestowed upon him by Mr. Jamil Izzatov, PhD, who is a notable figure in Russia and is affiliated with the UN, EU, and NATO. He's also the Founder and President of World Universal Hapkido.
• Dr. Mikki Koomar was felicitated as the honorary president of the world's largest organization, the Rotary Club. This title was given to him by the governor of the Rotary Club of Mumbai Khar, India. The Rotary Club acknowledged his exceptional contributions to the international fashion industry.
• He was granted an honorary doctorate (Honoris Causa) by the Instituto Teologico de Missao an Ultima Trombeta (ITMUT) in Brazil. This institute recognized his achievements in creativity, humanity, and international culture. He was also appointed as an international brand ambassador for Access to Human Rights International in Bangladesh and became the vice president of the India Fine Arts Council.
• Dr. Mikki Koomar received recognition from the royals of the Amanuban kingdom in West Timor, Indonesia. He was acknowledged by various international groups like the World International Economic Group, the Committee on World United Nations, and the World Women's Economic International Cooperation in Malaysia. He was appointed as an international brand ambassador for the Malaysian International Hair and Beauty Association and was invited as a guest to South Asia International.
• His dedication to humanitarian services and promoting peace and humanity led to him being awarded a doctorate by International Dr. Charles Ebhoria Usiholo, the Honourable Global Commandant General and Founder of the Dynamic Peace Rescue Mission.
• Mikki Koomar was invited as a VIP guest to the 75th Anniversary of Diplomatic Relations at the Indian Embassy in Thailand. He is also recognized as the International Noble Ambassador at the United Noble Rescue Services Organization in Nigeria.
• Mikki Koomar was honoured with the Indian Achievers Award as the International Youth Icon of India at the Constitution Club of India in Delhi. The Delhi BJP President, Member of Parliament, actor, singer, and Big Boss Fame, Mr Manoj Tiwari presented the award to Mikki Koomar.

Personal Life
Date of Birth
20 February 1989 (Monday)
Age (as of 2023)
33 Years
Birthplace
Mumbai, Maharashtra, India

Zodiac sign
Pisces
Signature
Nationality
Indian
Hometown
Mumbai, Maharashtra, India

Training
• Anupam Kher's Actor Prepares - India (where he earned a diploma in Acting)

Mikki Koomar has completed full-time acting diploma from International Actor Anupam Kher's Acting School Called Anupam Kher's Actor Prepares and got the momento in theatre round for his best performance

• Kukkiwon Taekwondo Arts – Korea (where he earned a 3rd Dan Black Belt in
Taekwondo)
• Shotokan karate do – International federation - Japan (where he earned a 1st Dan Black Belt in Karate)

• Madero Tango – Argentina (where he earned a special training course certificate in dance)

Languages
Hindi, English, Portuguese
Educational Qualification
Bachelor's degree in Commerce at Thakur College of Science and Commerce

Religion/Religious Views
He belongs to a Hindu family, and he believes in humanism.
Blood Group
B+
Food Habit
Non-vegetarian
Hobbies
Sky Diving, Paragliding, Bungee Jumping, Horse Riding, Underwater Swimming, Skiing, Jet Ski, Bodyboarding, Jacuzzi Bath
Tattoo
Mikki Koomar has a tattoo on his left forearm.

Relationships & More
Marital Status
Unmarried
Family
Parents
Father- Dr. Rram Sagar (theatre actor and writer turned interior decorator in the Indian film industry)

Mother- Dr. Urrmila (housewife and social activist)

Siblings
Brother(s)- 2
• Dr. Rocky Koomar (recipient of the Indian Achiever Award as the youngest entrepreneur in India at the Constitution Club of India in Delhi. This award was conferred on him by the Delhi BJP President, Member of Parliament, and actor Manoj Tiwari)

• Mr. Rrahul Koomar (athlete—a state-level chess boxing gold medalist for the nation)

Sister- Dr. Durgaa Koomar (professor and social activist)

Favourites
Food
Khao Pad Sapparot
Cuisine(s)
Chinese, Italian
Restaurant
Thai Chef
Sweets
Kopenhagen Chocolates -Brazil

Cookies
Kopenhagen Cookies and Chocolates – Brazil
Beverages
Coconut Water, Virgin Mojito, Red Bull

Mocktail
Fruit Punch
Desserts
Apple Pie with Vanilla ice-cream
Vegetables
Spinach and Broccoli
Fruits
Apple, Mango, Pineapple, Berries
Dry Fruits
Almonds, Pista and Apricots
Subjects
Sports, Science
Outfit
Business- Suits and Blazers, Casual- Suits and Blazers
Places
Rio de Janeiro, Paris, London

Brands
Versace and Apple

Holiday Spots
Pacific Islands and the Caribbean
Actors
Tom Cruise, Al Pacino, Hugh Jackman, Akshay Kumar, Hrithik Roshan
Wrestlers
John Cena, The Rock
TV Shows
Late Night with Jimmy Fallon, So You Think You Can Dance
Actresses
Priyanka Chopra, Jennifer Lawrence
Singers
Enrique Iglesias, Sonu Nigam, Justin Timberlake
Pop Stars
Jennifer Lopez, Britney Spears, Dua Lipa
Rappers
Snoop Dogg, Russ, Akon
Perfumes
Versace , ROJA De La Nuit 3
Animal
Lion

Colours
Red, Black and White
Part of a Woman's Body
Expressive eyes
Cologne
1 Million Lucky By Paco Rabanne, Yves Saint Laurent Y Eau De Toilette, Versace Eros Eau de Toilette, English Laundry Oxford Bleu
Shower Gel
L'occitane
Belt
Hermes
Bag
Prada
Face Wash
Sabonete Líquido em Espuma Lemon Pie
Super Hero
Superman
Movie Character (That he wants to play)
Super Hero/Lord Krishna
Movie Directors
James Cameron, Steven Spielberg, Rakesh Roshan, S. Shankar
Music Director
A. R. Rahman
Films
The Walk, Avatar, Life of Pi, DDLJ, The Marvel Cinematic Universe (MCU)
Books
The Secret, Biographies
Music
Hip Hop, Rapp song, Black Music
Season
Rainy Season
Sports
Martial Arts, Chess, Kick Boxing,
Style Quotient
Car Collection
• Honda CRV

• BMW
Money Factor
Net Worth
$10 Million [1]

Business World

Some Lesser Known Facts About Mikki Koomar
Mikki Koomar is an Indian international model, actor, producer, entrepreneur, martial artist, and philanthropist, and is considered one of the most influential celebrities globally. With an impressive Instagram following of more than 3.5 million people, Mikki Koomar has firmly established himself as a prominent and noteworthy personality.
He was born and brought up in Mumbai.
Mikki Koomar's accomplishments extend far beyond just his fame and popularity. He has received significant recognition, such as the esteemed Bharat Ratan Dr A. P. J. Abdul Kalam award, which designates him as an International Icon. This award was granted by the Governor of Maharashtra, Bhagat Singh Koshyari, on behalf of the Government of India. Additionally, he has conferred an honorary doctorate from St. Mother Teresa University in Australia, further highlighting his achievements. His success spans various areas and is reflected in his net worth of $10 million.
By the age of 12, he already made waves by achieving exceptional success in karate. In 2002, he secured a gold medal at the national-level 10th All-India International Itosukai Shotokan Cup karate championship. This achievement gained attention, and he was featured in the esteemed newspaper, Saamana. During the same year, he also received a silver medal in the all-India full-contact karate championship.
Maintaining his sequence of triumphs, Mikki Koomar displayed remarkable prowess in the Gensei-ryu Seidokai International Karate-Do Federation in 2003. During this event, he earned recognition with two medals. One of these medals celebrated his exceptional execution of kata, a carefully orchestrated series of karate maneuvers. The second medal was a result of his proficiency demonstrated in the Kumite competition, which entails dynamic sparring matches to showcase combat abilities.
Mikki Koomar's exceptional skill and unwavering commitment continued to make an impact as he reached the age of 16. Once more, he captured attention by clinching a gold medal at the national level during the all-India karate tournament in 2004. This accomplishment gained significant coverage in the respected newspaper, Navbharat Times. Furthermore, he secured two medals at the 15th National World Funakoshi Shotokan Karate Championship. These medals were awarded for his outstanding performance in kata and his proficiency in the kumite competition.
His initial triumphs in karate showcased his remarkable skills and positioned him as a budding talent in the domain. After completing his formal education, Mikki Koomar moved to Bangkok to enhance his martial arts training. During this phase, he accomplished significant feats by securing a national-level gold medal in the Full Contact Fight Tournament, underlining his exceptional success.
Aside from his martial arts prowess, Mikki ventured into the realm of cinema. He took on roles as an assistant fight choreographer and assistant action director in various Thai and Korean films, contributing to the creation of captivating fight scenes and action sequences.
During his stay in Bangkok, Mikki's commitment to martial arts led him to achieve an impressive feat: earning a 3rd Dan black belt in Korean taekwondo arts. This accomplishment was acknowledged by the Kukkiwon International Headquarters located in Korea.
Moreover, Mikki gained exceptional experiences by participating as a fighter in an underground fight club situated in Bangkok. This unique opportunity allowed him to apply his martial arts skills in real combat situations.
In essence, Mikki Koomar's journey in Bangkok encompassed not only the refinement of his martial arts skills but also practical involvement in the film industry and challenging combat scenarios.
Mikki Koomar boasts a versatile career in the entertainment sector. He has taken on roles as a dance choreographer and lead dancer in both national and international dance shows, specializing in freestyle Bollywood and Western hip-hop styles.
His talent and fervor for modelling drove him to participate in the Indian male model competition, organized by esteemed international fashion designers. Mikki's outstanding skills on the runway earned him the title of Indian Male Model 2013. This recognition led him to become the brand ambassador for German and African fashion designers, enabling him to collaborate with their brands and represent them.
Mikki's triumphs as a model also resulted in his invitation to India's prestigious fashion event, Lakme Fashion Week, where he showcased his modelling aptitude. Concurrently pursuing an acting diploma from the Actor Prepares Institute, founded by international actor Anupam Kher, Mikki also engaged in modelling assignments alongside celebrated Bollywood figure, celebrity photographer, and film director, Mr. Jayesh Sheth.
In summary, Mikki Koomar's career has encompassed various creative domains, including dance, modelling, and acting. His talents have propelled him onto both national and international stages, resulting in recognition and collaborations with esteemed fashion designers and industry professionals.
Following his earlier achievements, Mikki Koomar continued to achieve success across the globe. In 2015, he acquired a sportswear brand from the United States. The subsequent year, he ventured to Brazil, participating as an actor and producer in international film projects.
In 2017, Mikki was invited to the Argentina Fashion Week. There, he not only showcased his modelling skills but also embraced the traditional dance form of tango in Buenos Aires. His dedication led to his certification as a tango dancer from Argentina.
Mikki's international modelling prowess gained recognition when he was selected for CMG Paris Fashion Week. This prestigious event marked him as a significant figure in the industry. He had an official photoshoot in Paris for an American brand, subsequently featured in an American fashion magazine. Additionally, Mikki became the brand ambassador for a French brand in Paris.
Italy extended an invitation for Mikki to attend the Rome International Film Festival and participate in a theatre play, showcasing his acting talent on a global platform.
His contributions have been acknowledged through awards, including India's esteemed "Rajiv Gandhi Global Excellence Award" and "Indian Achievers Award" as an International Icon. He was also honored with the "Bharat Ratna APJ Abdul Kalam Award" by the former President of India.
In 2020, Mikki Koomar graced the cover of a fashion magazine in the UAE and emerged as a prominent personality in the entrepreneurial realm, featured on the cover of a prestigious platform magazine in the USA. In addition to his roles, Mikki holds positions as chairman and managing director of Xtreme Entertainment Production Private Limited. He's also the founder and international president of the United Nexus Organisation. Furthermore, Mikki has been appointed as the International Chief General Commissioner at the national institute of scientific police in Colombia.
With a massive Instagram following and millions of followers on other platforms, Dr. Mikki Koomar is considered one of the most influential international celebrities. He has established collaborations with Royal Houses, corporate entities, cultural associations, sports organizations, humanitarian groups, and business communities across the globe. Dr. Koomar proudly represents India in over 100 countries, simultaneously rising as a remarkable business figure.
Dr. Mikki Koomar's partnership with BGIL Films and Technologies Limited, a BSE-listed company with a rich history of film production and distribution, stands as a testament to his diverse pursuits. His latest venture involves a luxury resort project in the Maldives, in collaboration with Maldivian business magnate Mohamed Fayaz. This ambitious project aims to attract affluent families and celebrities to Fodhdhoo Island in the Ultra-Luxury Touring Zone. Amid his business endeavors, Mikki remains active in the entertainment industry, currently working on his upcoming international film project titled "LEO," set to be filmed in Rio de Janeiro, Brazil.
In conclusion, Mikki Koomar's achievements span a diverse range of fields, including fashion, entrepreneurship, film production, and business collaborations. His status as a celebrity and his involvement in prestigious projects have firmly established his reputation on the global stage.
Dr. Koomar has successfully completed rigorous training for his upcoming film role and excelled in the examination for the position of International Chief Commissioner General. Esteemed organizations such as the International Police Organization, the National Institute of Scientific Police, and the Counter Crime Intelligence Organization conducted the examination. As a result, Dr. Koomar has been appointed as the International Chief Commissioner General at Colombia's National Institute of Scientific Police, an official partner of the International Police Organization. The film "Leo" is poised to become a significant global action movie.
Beyond his acting endeavours, Dr. Mikki Koomar is renowned worldwide as an international model, brand ambassador, athlete, dance performer, and businessman. His influence extends across multiple locations, including Paris, Italy, Argentina, Germany, Bangkok, Brazil, and the USA. He has received the title of Global Peace Ambassador from the Diplomatic Mission Global Peace International Organization, working in conjunction with the United Nations Sustainable Development Goals (SG) and the World Health Organization. Additionally, he has been designated as a World Peace Ambassador and World Ambassador by the Wockhardt Foundation. Dr. Koomar proudly holds the distinguished title of Peace Ambassador, bestowed by SPMUDA International for Peace and Development, a prominent global organization. He serves as a Cultural Ambassador for the Royal House of Baloi and has taken on the role of Director at SPMUDA International Chamber of Commerce and Industry, Inc.—Philippines.
Dr. Koomar's notable contributions have also gained recognition within the fashion industry. He received an invitation to take part in India's prestigious fashion event, "Lakme Fashion Week," courtesy of a German fashion designer. This engagement led to brand ambassador roles with both German and African fashion designers, establishing him as the face of their respective brands.
His digital advertising work in America caught the attention of Prolific Quarterly International Fashion Magazine, where it was prominently featured. Dr. Koomar is renowned for his unwavering commitment to self-improvement. This dedication paved the way for a professional photoshoot as a model, collaborating with the esteemed Bollywood icon, celebrity photographer, and film director, Mr. Jayesh Sheth. This opportunity materialized after he completed his acting diploma from the actor prepares Institute founded by the international actor Anupam Kher.
Mikki Koomar's collaboration with the French brand Royal Roadster resulted in a captivating international photoshoot held in the enchanting city of Paris. Furthermore, he was formally invited by Italy to participate in the esteemed Rome International Film Festival and partake in theatrical endeavors. His remarkable accomplishments have attracted the attention of prominent media outlets in Saudi Arabia, including Alquds, Alwatan Voice, Alfajer TV, Akhbaron, Akhbarak, Watana News, PNN News, and 100.8fm. Presently, Dr. Koomar represents over 100 international brands globally, underscoring his extensive influence and network.
In conclusion, Dr. Mikki Koomar's remarkable journey spans across diverse domains, including acting, modelling, brand ambassadorships, athletics, dance, and business. His impressive accomplishments have garnered him recognition and affiliations with prestigious organizations, renowned brands, and significant events on a global scale.
Dr. Koomar has taken on significant roles within various organizations and projects. Notably, he holds the position of General Secretary for Tripla DIFESA Onlus International, an Italian organization dedicated to promoting global peace and justice. He also serves as the International Brand Ambassador for CANBUILD Group, a prominent UK-based infrastructure company. In this role, Dr. Koomar oversees international construction projects and fosters collaborations with companies from different countries.
Currently, Dr. Mikki Koomar is engaged in an exciting project named "Sustainable Fashion Film." This film aims to raise awareness about sustainable fashion and is set to be showcased at prestigious events like COP 28, Cannes International Film Festival, New York Fashion Week, London Fashion Week, and Milan Fashion Week. By advocating for eco-friendly materials like cotton, linen, and wool, the film aims to inspire clothing brands to contribute positively to the environment.
Beyond his achievements in various fields, Dr. Mikki Koomar is also a proficient martial artist, holding black belts in Shotokan Karate-Do and Korean Taekwondo Arts. He has gained hands-on experience as a fighter in an underground fight club in Bangkok and has contributed behind the scenes as an assistant fight choreographer and action director in Thai and Korean films.
In 2008, he operated as a dance choreographer at his dance institute and took on the role of lead dancer in national and international shows, specializing in freestyle Bollywood and Western hip-hop dance styles.
Through his company, United Nexus Production, Dr. Koomar actively promotes the Indian entertainment industry and its technologies on a global level. His extensive achievements have earned him numerous honors and recognition worldwide, not only in cinema and fashion but also across various other domains. With his expertise in infrastructure, innovation, event management, global business development, and international cinema, he has received multiple honorary doctorates and holds legendary status worldwide.
In recent developments, Dr. Mikki Koomar was appointed as the International Ambassador to the Prince Thanora Humanitarian Association by His Royal Highness Prince Norodom Thanora, who serves as the Ambassador to the Royal Secretariat of His Majesty, King Norodom Sihamoni in Cambodia. Dr. Koomar also holds key positions as the official director of the SPMUDA International Chamber of Commerce and Industry and the Cultural Ambassador of the Royal House of Baloi in the Philippines. Additionally, he has been designated as the International Ambassador and Governor of the Boracay Beach Inc. Group of Companies.
Furthermore, Dr. Mikki Koomar's notable achievements in the international fashion industry led to his recognition and appointment as the Peace Ambassador for Rotary Club, a renowned global organization. This recognition culminated in his felicitation as an Honorary Rotarian by Rotary International.
Dr. Koomar had the prestigious honor of being featured on the cover of the globally acclaimed fashion magazine, Fashion Art Media @fashion_art_media_magazine, headquartered in Scotland. Moreover, he has taken on the significant role of being designated as the International Brand Ambassador for a prominent broadcasting TV channel that specializes in presenting upscale fashion events, award ceremonies, and multimedia broadcasts.
Dr. Mikki Koomar is fluent in Hindi, English, and Portuguese.
His role models include Tom Cruise, Elon Musk, Bruce Lee, and Michael Jackson.
To stay fit, he engages in daily exercise, dancing, gymming, and gymnastics.
He doesn't smoke or drink alcohol and is skilled in swimming.
The most valuable lesson Dr. Koomar has taken to heart is that life is all about the experiences we accumulate. He has participated in a range of film festivals and international events, including the Rome International Film Festival in Italy, brand photoshoots in Paris and Rome, and the Agência Nacional Do Cinema in Brazil. His presence was formally requested by Italy to join the Rome International Film Festival and contribute to a theatre production there.
With visits to more than 30 countries, Dr. Koomar's influence extends across over 100 nations worldwide. He maintains affiliations with numerous international humanitarian organizations, chambers of commerce, royal families, corporate entities, business networks, sports bodies, and cultural associations.
Dr. Koomar was honoured with an invitation to serve as a celebrity guest and judge at the grand finale of the Mr. and Miss Universe 2019 pageant. He was also accorded the role of guest of honour at the Seva Ratna Awards. His status as the Global Ambassador for the Commonwealth Entrepreneurs Club and Brand Ambassador of the Police Mahanagar Press, duly approved by the Government of India, further exemplifies his distinguished roles. Recently, he formalized an agreement as the International Brand Ambassador for the esteemed Dutch brand Bodabags Fashion. Notably, Dr. Koomar holds the distinction of being a registered United Nations Volunteer, bearing roster number 2087426.
His social media profiles are: