Smita Patil Age, Death, Husband, Children, Family, Biography & More
Quick Info→
Husband: Raj Babbar
Nationality: Indian
Death Cause: Smita Patil Died From Childbirth Complications (Puerperal Sepsis)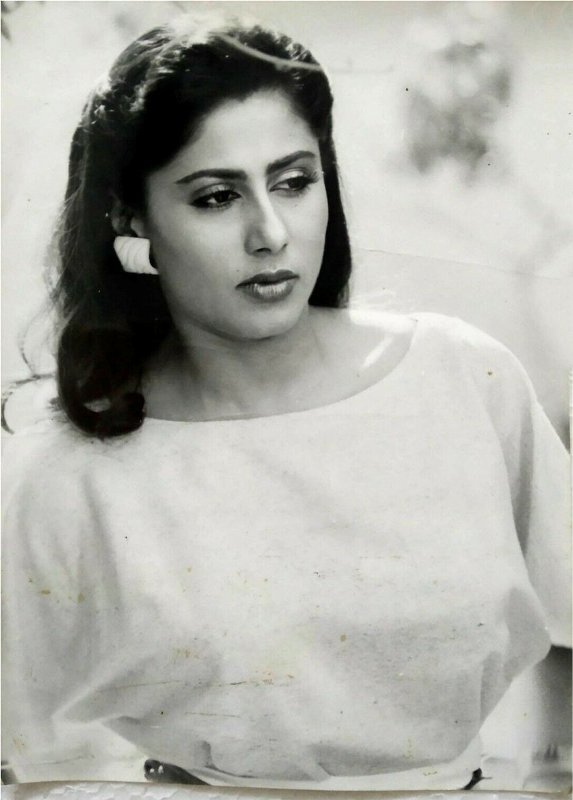 Bio/Wiki
Nickname
Smi [1]

FilmFare
Profession
Actress, Television Newscaster
Famous for
Being a women's rights activist and was famous for her roles in films that portrayed women as competent and empowered.
Physical Stats & More
Height (approx.)
in centimeters- 177 cm
in meters- 1.77 m
in feet & inches- 5' 10"
Eye Colour
Black
Hair Colour
Black
Career
Debut
Film: Charandas Chor, 1975

TV: Mumbai Doordarshan as a television newsreader, in the early 1970s

Last Film
Galiyon Ke Badshah (Posthumous Release(Final film role)), 1989
Awards, Honours, Achievements
• She won National Film Award as the Best Actress in the film Bhumika in 1977 and for the film Chakra in 1980.
• She received Filmfare Marathi Awards as the Best Actress for the film Jait Re Jait in 1978 and for the film Umbartha in 1981.
• She won Filmfare Awards as the Best Actress for the film Chakra in 1982.
• She received Padma Shri – India's fourth highest civilian honour from the Government of India, in 1985.
• The Priyadarshni Academy started with the Smita Patil Memorial Award as a tribute to the veteran actress in 1986.
• She received Bengal Film Journalists' Association Awards for the Best Actress (Hindi) for the film Mirch Masala in 1987.
• In 2011, Rediff.com listed Smita as the second-greatest Indian actress of all time, behind Nargis.
• In 2012, the Smita Patil International Film Festival Documentaries and Shorts was initiated in her honour.
• On the occasion of 100 years of the Indian cinema, a postage stamp bearing her face was released by India Post to honour her on 3 May 2013.

Personal Life
Date of Birth
17 October 1955 (Monday)
Birthplace
Pune, Bombay State, India
Date of Death
13 December 1986
Place of Death
Bombay, Maharashtra
Age (at the time of death)
31 Years
Death Cause
Smita died from childbirth complications (Puerperal sepsis) [2]

Hindustan Times
Zodiac sign
Libra
Signature
Nationality
Indian
Hometown
Shirpur town of Khandesh province of Maharashtra, India
School
Renuka Swaroop Memorial School, Pune
College/University
• Bombay University, Maharashtra
• Film and Television Institute of India (FTII), a film institute under the Ministry of Information and Broadcasting of the Government of India.
Educational Qualification(s)
• Smita's early education was from Renuka Swaroop Memorial School, Pune
• She studied literature at Bombay University, Maharashtra
• Patil was a part of local theatre groups at the campus of the Film and Television Institute of India (FTII), Maharashtra
Controversies
Raj Babbar's marriage with Smita was full of controversies.Nadira Babbar was Raj Babbar's first wife and they had two children Juhi Babbar and Arya Babbar. Raj Babbar met Smita Patil during the shooting and they decided to get married. Consequently, Raj (who never divorced Nadira) got married to Smita Patil. Prateik Babbar is the only child to Smita Patil and Raj Babbar. Smita Patil faced a lot of criticism from the Feminist organisation for her marriage with Raj Babbar. [3]

Free Press Journal
Relationships & More
Marital Status (at the time of death)
Married
Affairs/Boyfriends
• Smita Patil was engaged to Dr Sunil Bhutani (a model in the advertisement of Four Squares Cigarette Environment) in the late 1970s.
• Smita Patil had a close relationship with Vinod Khanna (an Indian actor) in 1980.
• She was involved with producer Johnny Bakshi before getting married to Raj Babbar in 1986.
Family
Husband
Raj Babbar (an Indian Hindi and Punjabi film actor and politician belonging to Indian National Congress)

Children
Son- Prateik Babbar (an Indian actor who predominantly appears in Hindi language films)

Parents
Father- Shivajirao Girdhar Patil (an Indian social activist and politician from the state of Maharashtra)

Mother- Vidyatai Patil (a nurse and a social worker)
Siblings
Sister(s)- • Anita (She is a school teacher. Anita has two sons. Varoon and Adeetya. Adeetya is married to Katherine. They have a daughter named Zoe Smita)
• Manya Patil Seth (She produced the film " Dubai Return". She was involved with Dev Anand discovery Atlee Brar in 1984.)
Cousin
Aboli Patil (an Indian Actress)
Aunt
Vidya Malvade (an Indian Actress)
Nephew
Adeetya Deshmukh (a teacher in New York, US)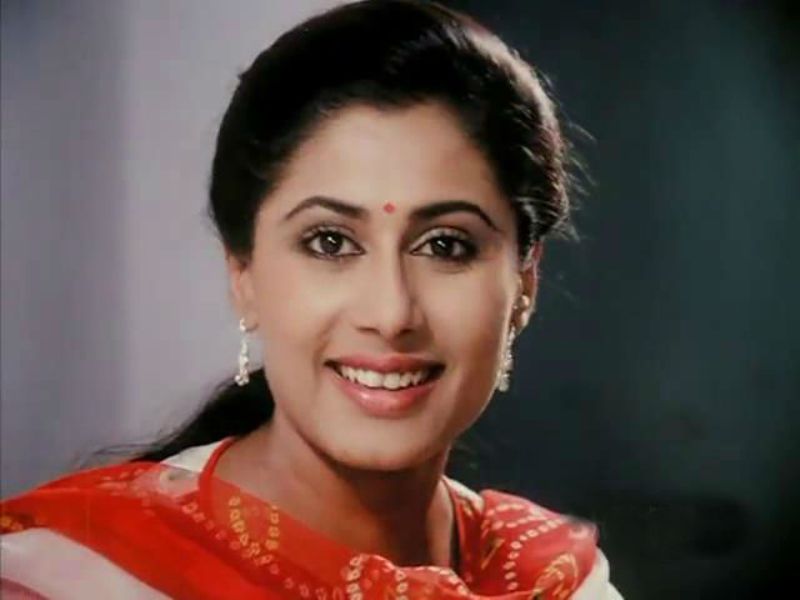 Some Lesser Known Facts About Smita Patil
Smita Patil was an Indian film, television, and theatre actress. She is recognized among the finest stage and greatest film actresses of her time. Smita Patil appeared in over 80 Hindi, Bengali, Marathi, Gujarati, Malayalam, and Kannada films. Her career was spanned just for a decade. Her debut movie was Shyam Benegal's Charandas Chor in 1975. Smita became one of the leading actresses of parallel cinema in India that was considered a New Wave movement in Indian cinema. Patil also appeared in several mainstream movies in her career. In childhood, she participated in several dramas too.
Patil was a member of the Women's Centre in Mumbai and an active feminist, apart from acting. During her life span, she was dedicatedly worked for the upliftment of women and gave an endorsement to her films that highlighted the role of women in traditional Indian society, and the challenges faced by the middle-class woman in an urban atmosphere.
In an interview, Vidyatai, the mother of Smita Patil, while recalling the childhood memories of Smita, said that Smita was an ever-smiling baby so she named her 'Smita. Vidyatai Patil added that Smita was three-and-a-half years old when she could speak the Marathi language fluently. Vidyatai recalled that Smita developed a stomach infection in childhood and that kept on occurring in later years. She explained the moment,


I could only breast feed her for one month as I had to resume work. When I tried to feed her with the bottle, she'd push it away. On seeing her cry, I'd also cry. She developed a stomach infection, which kept recurring in later years. But she was a smiling baby, so I named her Smita. She must have been three-and-a-half years old when she could speak Marathi fluently. She could even speak in the Marathi code language (involves an addition of an alphabet in every word so that it's not easily understood), which is very difficult. Our neighbour would dangle a sugary powder packet from her balcony and lure Smita to go over. She'd then ask her to speak in the code language and laugh her heart out! Another neighbour often offered pooja with Lord Ram's picture, which had him sporting long hair. Smita would remark, 'Tumcha Ram veda aahe (your Ram is crazy). He doesn't plait his hair. Look how my mother plaits my hair."

Smita's mother Vidyatai Patil, further recalled the childhood memories of Smita and said that Smita often cried by saying that I did not want her because she was my second daughter. She said Smita had a baby brother who passed away when he was 1 year old. Vidyatai said,

Tula mi nako hote na" (you didn't want me, right?). "Ma tu jao nako, mazi shala palun tak, tujha dawakhana palun tak" (Ma, don't go, break my school and break down your dispensary)."
Reportedly, when Smita was a kid, she loved to participate in dramas and often played the character of Jijabai. Ms Smita was soft-hearted, and she often brought stray dogs and cats home. Once, at Vidyatai's workplace, at a local hospital in Mumbai, Smita volunteered to take tea every day for a new mother, who was neglected by her family for giving birth to a daughter.
In the early 1970s, Smita Patil began her career as a television newsreader on Mumbai Doordarshan. Reportedly, Smita Patil used to drape Saree over the jeans while working as a television newsreader on Mumbai Doordarshan in the 1970s.
Smita Patil's first film role was in the FTII student film 'Teevra Madhyam' by Arun Khopkar. In 1974, Shyam Benegal cast her in the children's film 'Charandas Chor.'
In the initial years of her career, Smita worked in the films of Shyam Benegal. In an interview, Shyam Benegal (a film director) reminded of an incident that in the movie Bhumika (1977), Smita was reluctant to perform the role of a prostitute or a goddess, but Smita's mother, Vidyatai's, motivational guidance made Smita act the shot with full devotion. He added that Smita's mother supported her so much in her career. He said,


Once Smita was shooting for Bhumika at Jyoti Studio, opposite her old house in Tardeo. Her mother, Vidyatai, got a call from director Shyam Benegal asking her to visit the set. There she learnt that Smita was unwilling to do the thrusts required in the song Tumhare bin jee na lage. Vidyatai told Smita, 'You've taken up this profession of your own will. So whether your role is that of a prostitute or a goddess, you have to play it with devotion.' The shot was okayed in the next take."
Shyam Benegal (a film director), in an interview, said that no one would think that Smita would become a film star in the Indian film industry because in India there was a bias against darker skin. He further added that Indians were one of the most colour-conscious people in the world, but from the very beginning, he had the feeling that Smita would photograph brilliantly in Indian cinema. He said,


I have a way, I don't know what it is… of being able to tell how people will photograph. With Smita, no one would think that she'd make a film star. A, because in India you have this bias against darker skin. It is ridiculous but that's the way it is. We are one of the most colour-conscious people in the world. B, how does having an attractive personality translate in physical terms? That's very difficult to understand, but sometimes you know that this person has it. I felt that from the beginning, from what I saw on TV and Khopkar's film. I could tell that this girl would photograph brilliantly,"
In an interview, Vidyatai Patil, mother of Smita Patil, said that she went with Smita to the Filmfare awards function where her work was appreciated by the critics. She further stated that after getting so much success in the Indian film industry, Smita used to dress very simply, and she never needed a mirror while dressing up. Vidyatai further added that Smita used to dress like a Bhikaran (a tramp). She explained,


After I reached home, I got a call saying she'd given a perfect shot. Even after she became famous there was no change in her attitude. She used to dress like a bhikaran (a tramp). She'd wear a pair of jeans, pull on a kurta (even her father's), Kolhapuri chappals, tie her hair into a bun and rush out. She never needed a mirror. Once she was to meet a well-known editor for an interview at a restaurant. He couldn't recognise her. He kept waiting for 'actress Smita Patil', till she introduced herself. They both burst out laughing."
In 1977, just after three years of her debut, Patil won the National Film Award, the best actress, for her Hindi film 'Bhumika.' In the previous year, in the movie Manthan, she played the role of a Harijan woman, which was her major role. 'Manthan' gave sudden fame and stardom to Smita that brought her into the limelight. In 1982, while acting opposite Shabana Azmi, in the film Arth, her role was greatly appreciated. In an interview, Shabana Azmi (an Indian actress) stated about Smita that Ms Patil was born for the camera and she inspired and challenged her co-actor during her roles in the movie. She said,


She was born for the camera. It lingered over her face and she held it captive without the slightest effort. I felt both challenged and inspired by her as a co-actor."
In an interview, Smita stated that she remained committed to the small cinema for about five years and dropped all the projects from commercial cinema. She further added that she never bothered to make money, but she wanted to make her name in commercial cinema too. She said,


I remained committed to small cinema for about five years … I refused all commercial offers. Around 1977–78, the small cinema movement started picking up and they needed names. I was unceremoniously dropped from a couple of projects. This was a very subtle thing but it affected me a lot. I told myself that here I am and I have not bothered to make money. I have turned down big, commercial offers because of my commitment to small cinema and what have I got in return? If they want names I'll make a name for myself. So I started and took whatever came my way."

Smita's sister Manya Patil Seth, in an interview, said that Smita was not comfortable with doing high-budget films. She stated,


Smita was never comfortable in big-budget movies. She wept her heart out after performing the rain dance with Mr. Bachchan in Namak Halaal; she felt she wasn't doing the right thing."

Reportedly, Smita was crazy about kids.  In 1977, while shooting for Jabbar Patel's movie 'Jait Re Jait' at Karnala Fort, Smita Patil became friendly with the tribal women, and she would often eat from their plates. She would also carry their children around. Patel warned Smita that some kids had a skin infection, but she didn't care, and eventually, she was also infected.
During the 1980s, Smita was offered roles by many commercial filmmakers including Raj Khosla, Ramesh Sippy and B.R. Chopra. They considered her as "excellent." Movies such as Shakti and Namak Halaal showed that she acted both in 'serious cinema' and 'glamourous cinema' that depicted her fascinating side in the film industry.
In the 1980s, Smita paired with actor Raj Babbar in the movies including Jawaab (1985), Aaj Ki Awaaz (1984), and Dehleez (1986). They fell in love and got married, though Raj Babbar was already married to Nadira (a theatre personality). On 28 November 1986, the couple had a child named Prateik Babbar.
Her mother, in an interview, said that Smita didn't go to the hospital and nursed her baby at 104-degree fever after a week of delivering the child. Finally, she had to be hospitalized where she slipped into a coma on the way to the hospital. She added that Smita had shared with her sister Manya that she had a premonition that she would not live long as she was born prematurely. She explained the incident,


A week later, she developed 104 degree fever. But she insisted on putting ice packs on her body and then nursed him. She loved mogras (jasmine). She'd sing the abhang mogra phoolla (sung by Lata Mangeshkar and written by Sant Dyaneshwar) to Prateik during the little time she had with him."
In 1982, Director C. V. Sridhar was the first one to pair Smita Patil opposite Rajesh Khanna (an Indian Actor) in the movie Dil-E-Nadan. After the success of Dil-E-Nadan, Smita Patil and Rajesh Khanna were paired in many other famous films including Aakhir Kyun? (1985), Anokha Rishta (1986), Angaarey (1986), Nazrana (1986), and Amrit (1986). The songs "Dushman Na Kare Dost Ne Woh" and "Ek Andhera Lakh Sitare" from the movie Aakhir Kyon? were chartbusters. Each of these films covered various social issues, and their performances were critically praised. Rajesh Khanna and Smita Patil were paired together in six successful super-hit films of Indian cinema.
In 1984, Smita Patil served as a jury member at the Montreal World Film Festival.
In artistic cinema, Smita Patil's role was very strong. Her movie Mirch Masala was released after her death in 1987. This film featured her playing, the feisty and fiery, Sonbai and with the Indian director, Ketan Mehta, but unfortunately, it was her final role. In April 2013, Forbes listed Smita's performance in the film, 'Mirch Masala,' as "25 Greatest Acting Performances of Indian Cinema" on the centenary of Indian cinema.
Anita Patil, the older sister of Smita Patil, remembered her in an interview and said that Smita was very emotional since childhood and was easily moved to tears. She narrated a story about Smita and said,


The young Smita was easily moved to tears. At seven, she once found a dead sparrow. She lovingly made a bed of cotton wool, mourned over it and buried the sparrow with grave solemnity. She would pick up all the stray dogs, clean and feed them biscuits dipped in tea, under the water tower near the house. Smita needed space, and more and more people to nurture."
At school time, politically aware parents of Anita and Smita encouraged them to join the Rashtra Seva Dal (RSD) (a cultural organization that remained outside politics but was interested in moulding young minds to the idea of service). Anita and Smita were enthusiastic members of RSD and went on Bharat Darshan tours too. While serving as a member of RSD, Anita and Smita actively participated in the Indian remote villages to educate, entertain, and serve the people who were treated as insignificant. Vidyatai, the mother of Smita Patil, too was a Seva Dal Sainik.
Indian author and writer, Maithili Rao, in her book on Smita Patil wrote that Smita's friends regarded her as a very outspoken and cool type of personality. She wrote,


Her close friends remember 'Smi' as outspoken and bindaas, not beyond hurling abuses or taking off on bikes for impromptu joyrides." [4]Harper Collins
Reportedly, after the death of Smita Patil, over ten of her movies released.
In an interview, Raj Babbar, husband of Smita Patil, said that Smita was not selective on the food she ate as she was very down to earth and would eat whatever was cooked. He said,


One thing I must say that she was not fussy about the food or how it was cooked. She would eat even boiled bhindi with boiled rice — which even the workers refused to eat."
In December 2017, while remembering Smita Patil on her death anniversary, Amitabh Bachchan tweeted and said that Smita had already a premonition of his Coolie accident a night before it happened.
Smita Patil will always remain an unforgettable face in the history of Indian cinema. Apparently, various new-age and upcoming Indian actresses like Chitrangada Singh are often compared to Smita Patil. However, the truth remains that there can be no other Smita in the Indian film industry.
Smita Patil's mother, Vidyatai Patil, told Smita's friend after Smita's demise in 1986 that Smita had a death wish. Smita gave up at the end, but she was a fighter. Vidyatai stated that Smita enjoyed her pregnancy, and she was looking forward to her child and his future. She said,


Smita was fed up. She did have a death wish… and that's why perhaps she gave up. Or else being the fighter she was, she would have fought back the infection. When things went wrong she'd often say, "Mala nako (I don't want this)!"
It is said that Smita was a very humble soul. She donated the money she received from her first National Award to charity for a noble cause.
In a conversation with a media house, Smita Patil's sister Manya Patil revealed that Smita Patil was a loner (a person that prefers not to associate with others) in real life.
Smita Patil's pictures were also exhibited in the New York exhibition.
Smita Patil's notable films are Manthan (1977), Bhumika (1977), Jait Re Jait (1978), Aakrosh (1980), Chakra (1981), Namak Halaal (1982), Bazaar (1982), Shakti (1982), Arth (1982), Umbartha(1982), Ardh Satya (1983), Mandi (1983), Aaj Ki Awaaz(1984), Chidambaram (1985), Mirch Masala (1985), Ghulami (1985), Amrit (1986), Waaris (1988).