Bal Thackeray: Life-History & Success Story
The founder member of a right-wing ethnocentric Marathi party called the Shiv Sena, Bal Thackeray was considered a cult figure in Maharashtra during his lifetime. Under his leadership, the Shiv Sena became a powerful political force in Maharashtra. From being a journalist, a cartoonist, to a hardcore Marathi-ethnic politician, the life-story of Bal Thackeray is full of diverse events. Here's a detailed story of Bal Thackeray and his pragmatic life: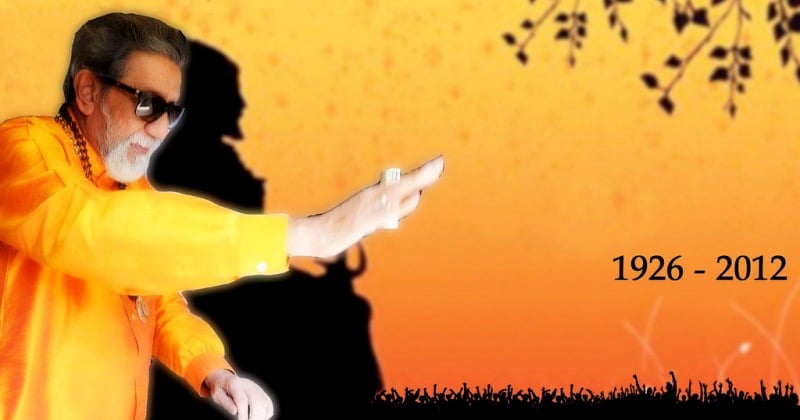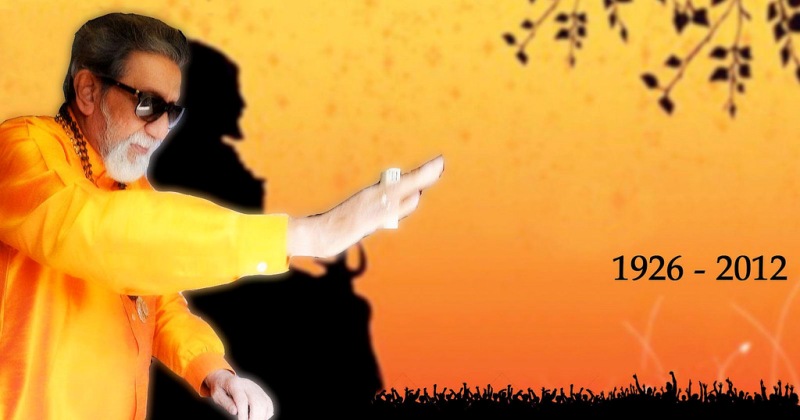 Like Father Like Son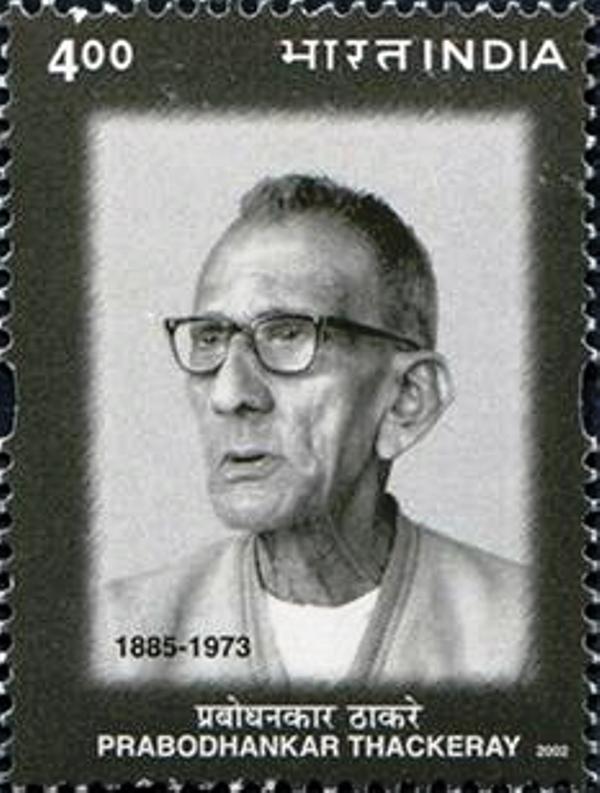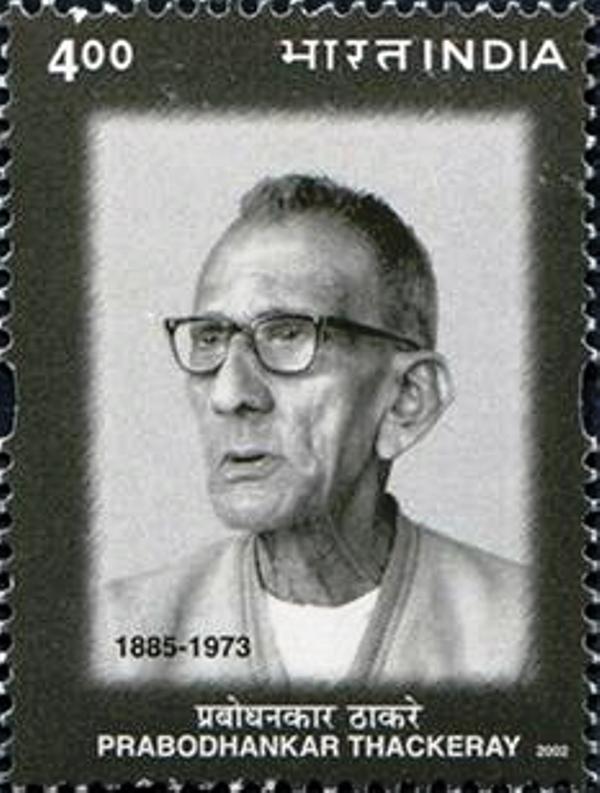 His father, Keshav Thackeray, was a social reformer and journalist who was known as Prabodhankar because of his magazine Prabodhan. Keshav Thackeray was an advocate for the creation of a unified State called Maharashtra with Mumbai as its capital, a vision which Bal Thackeray would carry forward to a new height.
Disturbed Childhood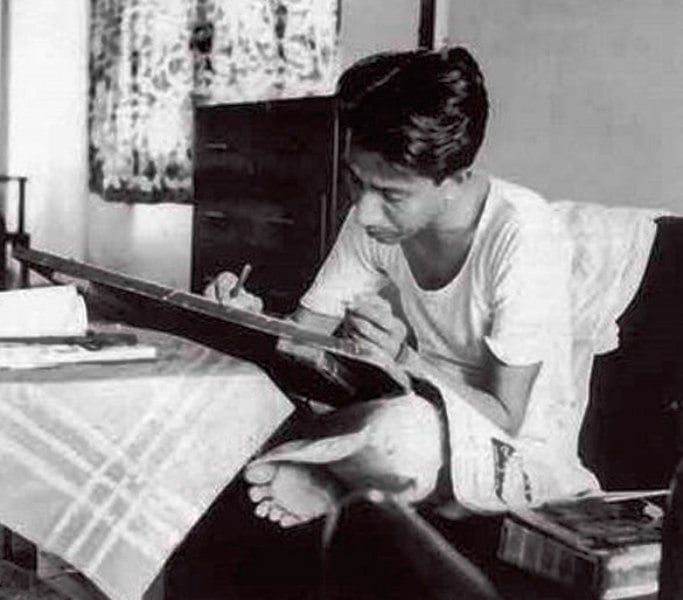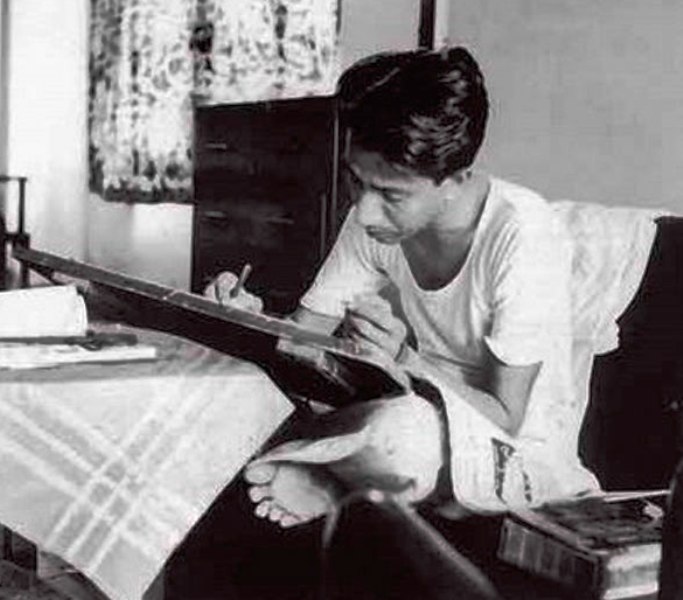 He lost his mother in his childhood and had to quit his studies as his family faced financial crisis.
A Cartoonist Within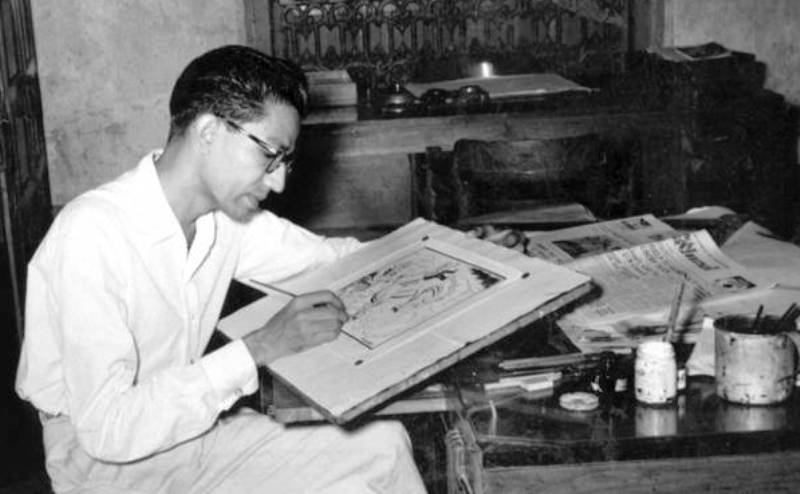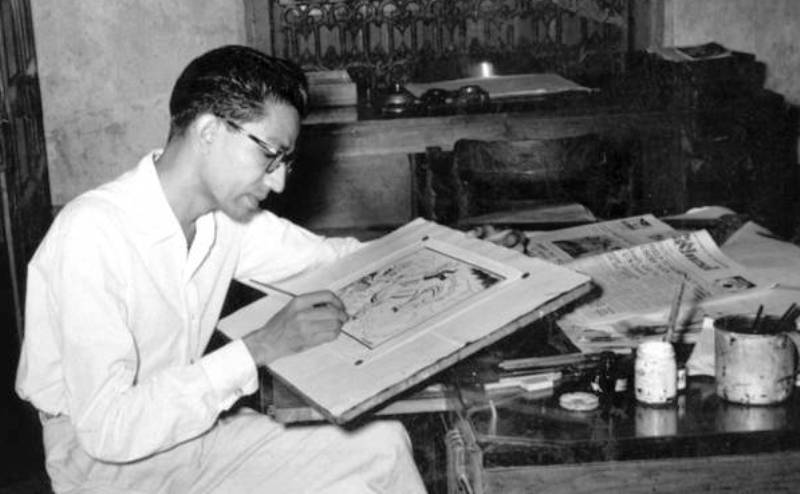 Thackeray started off as a cartoonist in a Mumbai-based newspaper- Free Press Journal. However, due to creative differences, he quit the job in the late 1950s. The Times of India used to publish his cartoons in its Sunday edition.
A Cartoonist turned Journalist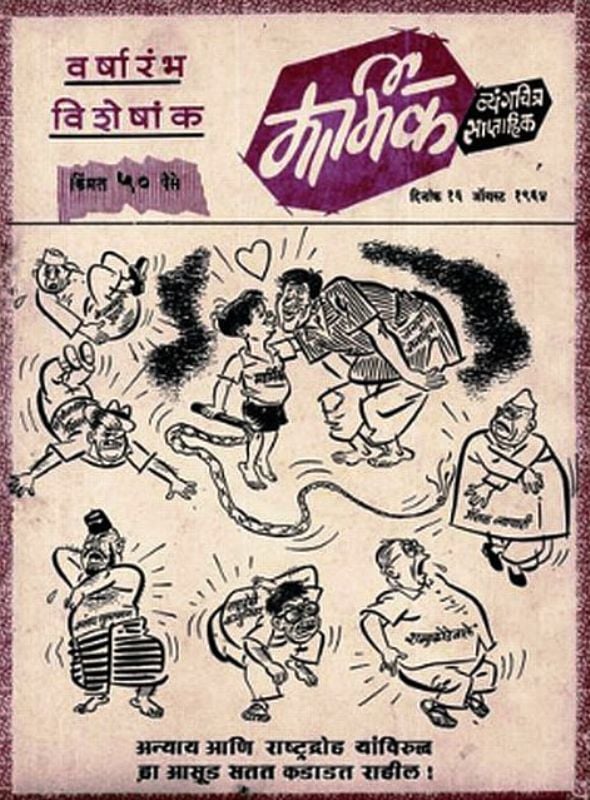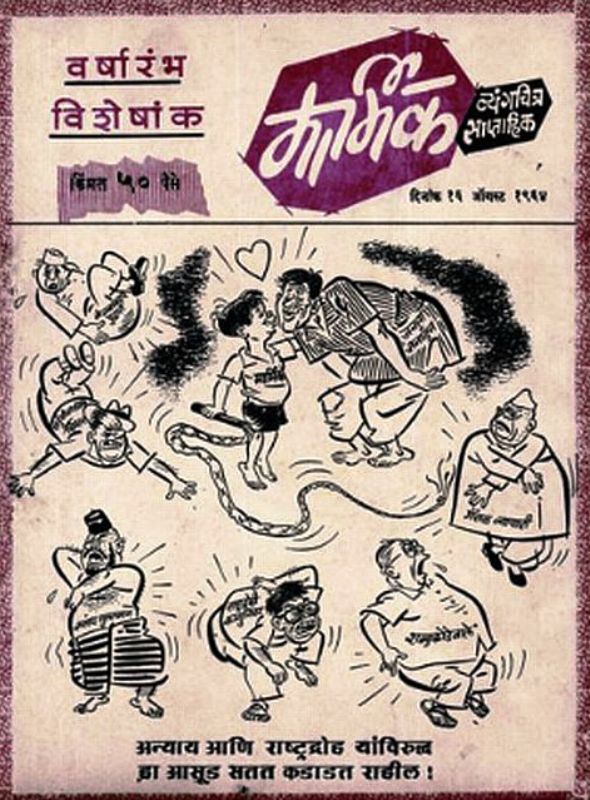 In 1960, along with his brother Srikant, he launched a cartoon weekly- Marmik and used it as a campaign against the non-Marathi people in Mumbai. The magazine, Marmik, was on the lines of the British magazine, Punch, which advocated sons-of-the-soil agenda. He started another daily- News Day, along with George Fernandes (politician) and other 4 or 5 people. However, it survived only a few months.
His Pen Name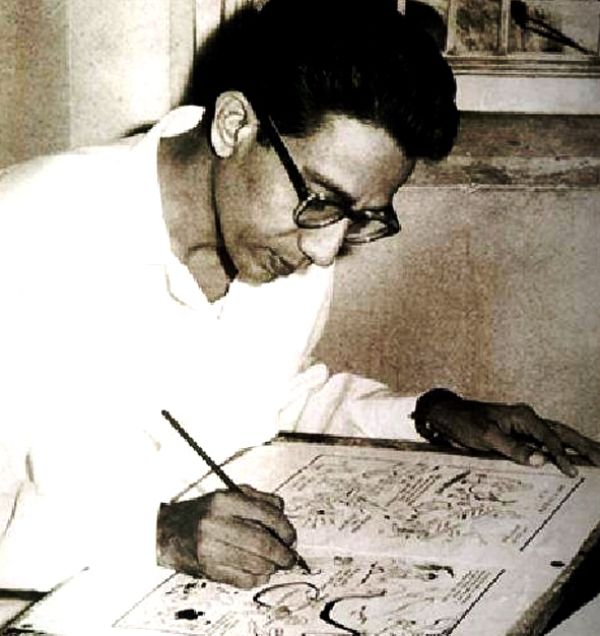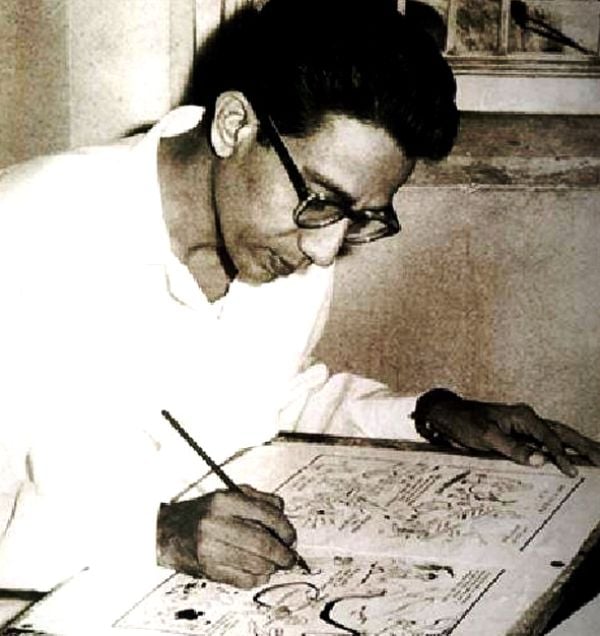 Thackeray wrote for Marathi publication under the pen name "Mavla."
The Birth of Shiv Sena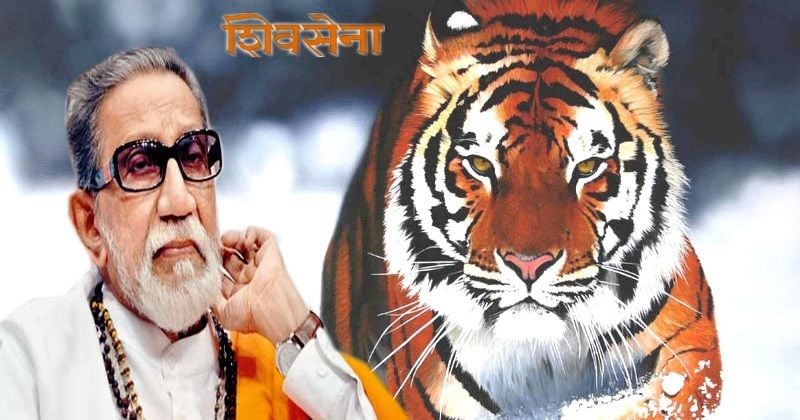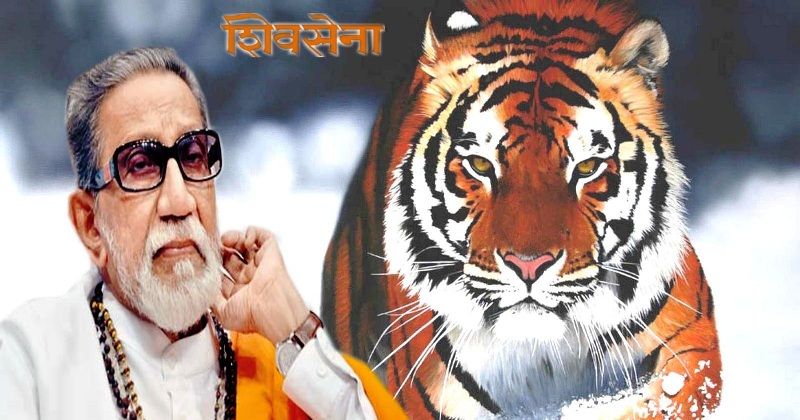 On 19 June 1966, prompted with the success of Marmik, he formed the Shiv Sena; named after the 17th century Maratha king- Shivaji. The initial objective of Shiv Sena was to ensure the job security of the local Marathi-speaking natives of Maharashtra competing against the South Indians and Gujaratis.
First Electoral Victory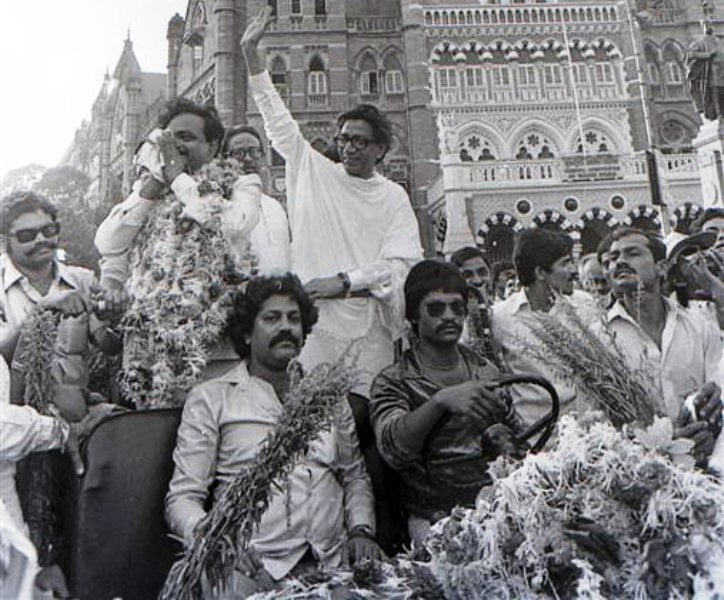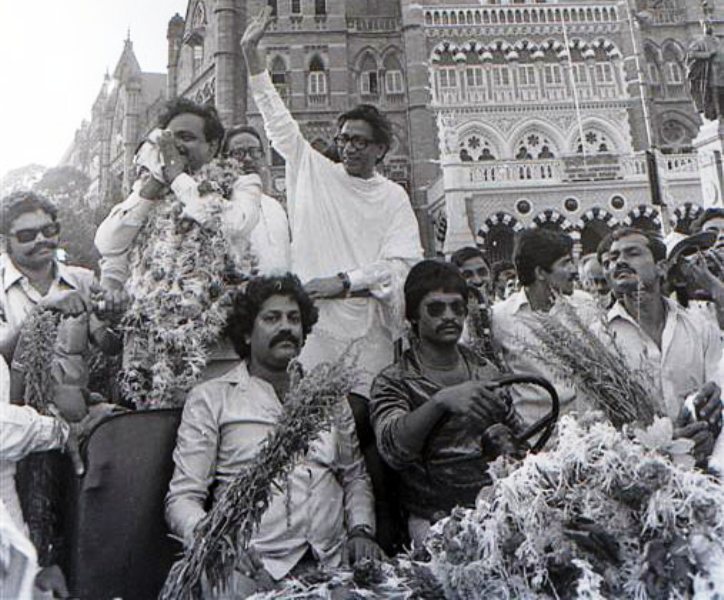 Shiv Sena saw its first victory in the 1967 Thane Municipal Council elections. Sena grew in the next 10 years. However, during the 1970s local elections, it could not succeed, mainly because it was active only in Bombay compared to the rest of the State.
Vandalism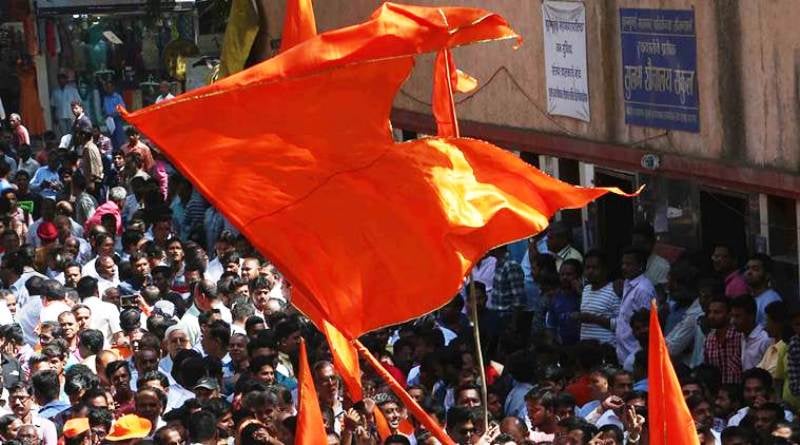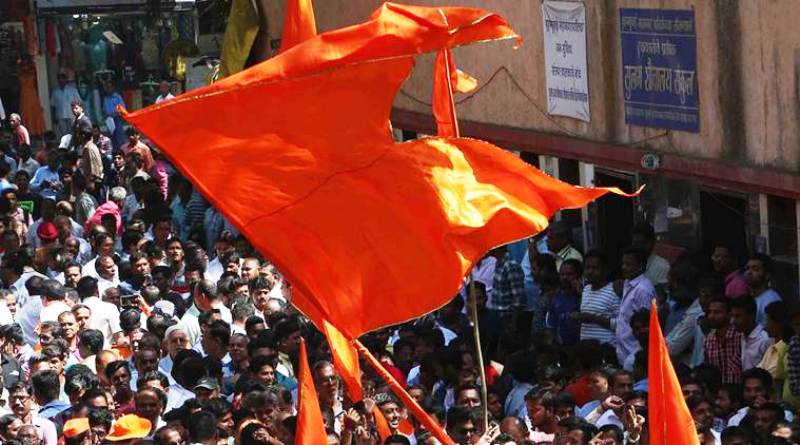 With the passage of time, Bal Thackeray and his party started violent tactics with attacks against migrants, media, and the rival parties, destroying public and private property.
A Congress Supporter
Initially, Thackeray supported the Indian National Congress. However, by the 1980s, it became a threat to the ruling Congress party. He also surprised political circles after he extended his support to the Emergency announced by Indira Gandhi in 1975.
A magazine cum Mouthpiece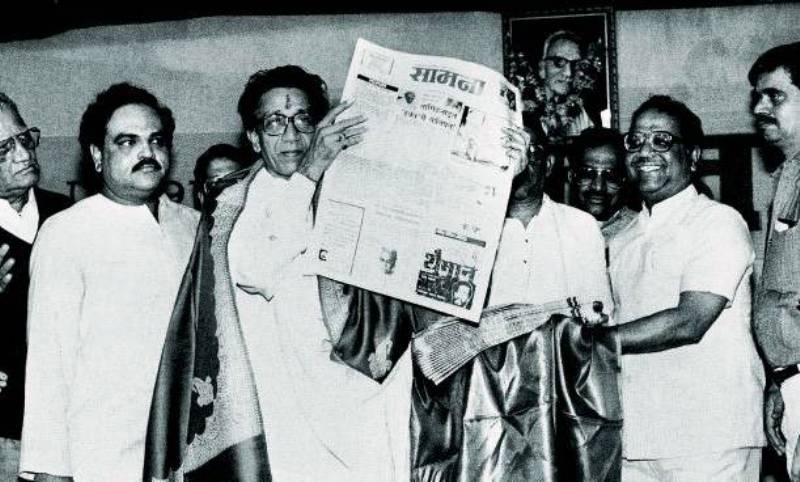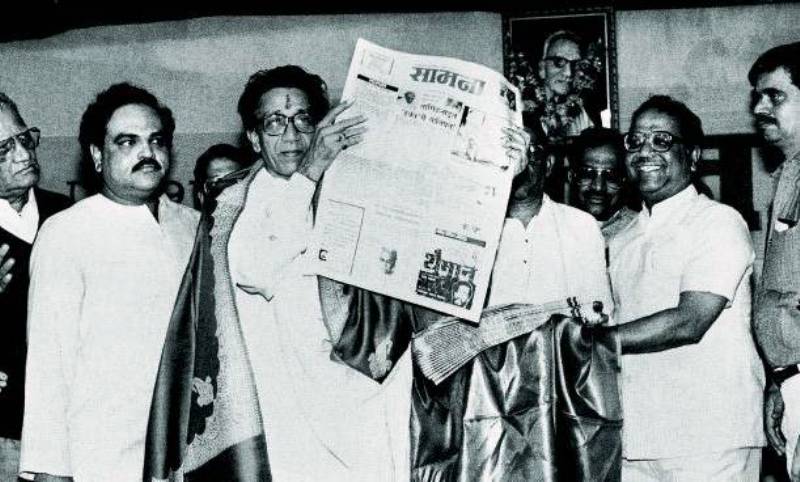 In 1989, Bal Thackeray launched Saamna, the so-called Shiv Sena's mouthpiece.
Opposed the Mandal Commission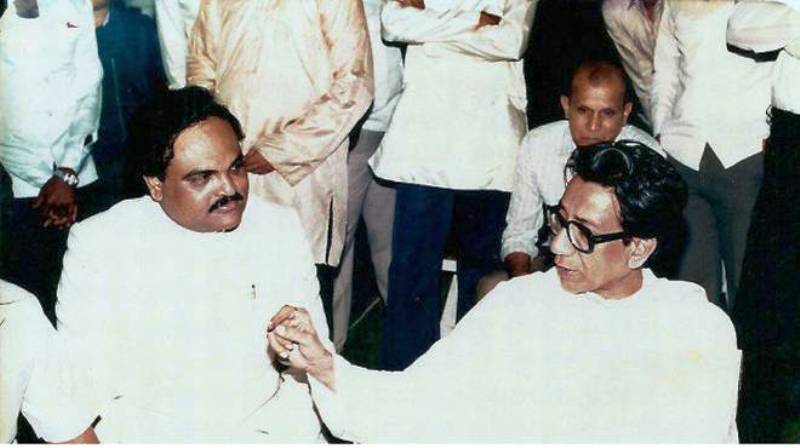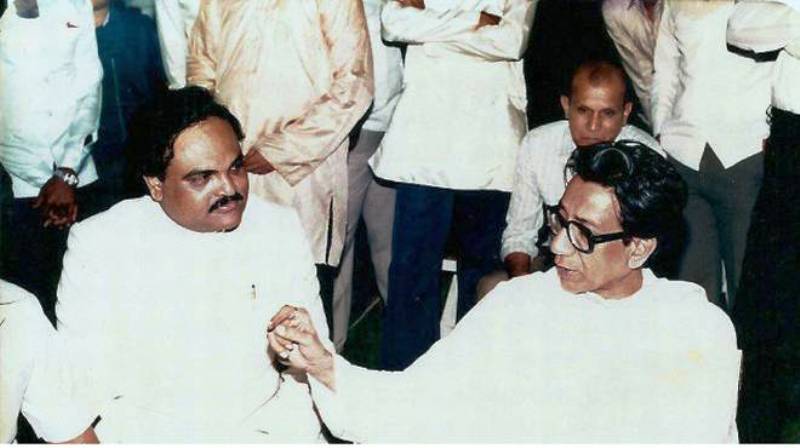 Thackeray opposed the recommendations of Mandal Commission, and because of which his close aid Chhagan Bhujbal left the Shiv Sena in 1991.
Shiv Sena-BJP Alliance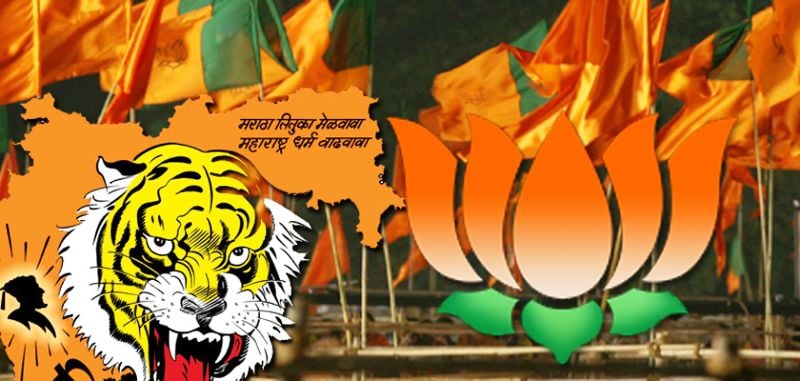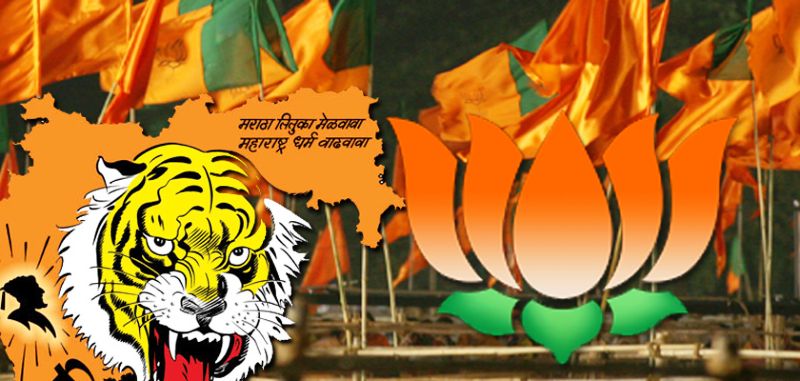 Following the 1992 Bombay riots, Thackeray started campaigning against Muslims and adopted an extreme Hindutva ideology, which led to its closeness with the Bharatiya Janata Party. Shiv Sena-BJP alliance won the 1995 Maharashtra State Assembly elections and remained in power from 1995 to 1999. In the government, Thackeray declared himself to be the "remote control" chief minister.
Riot Connection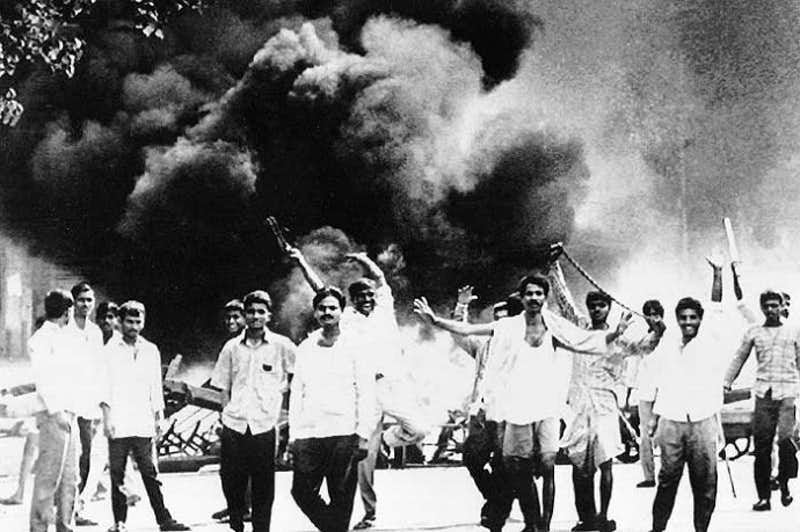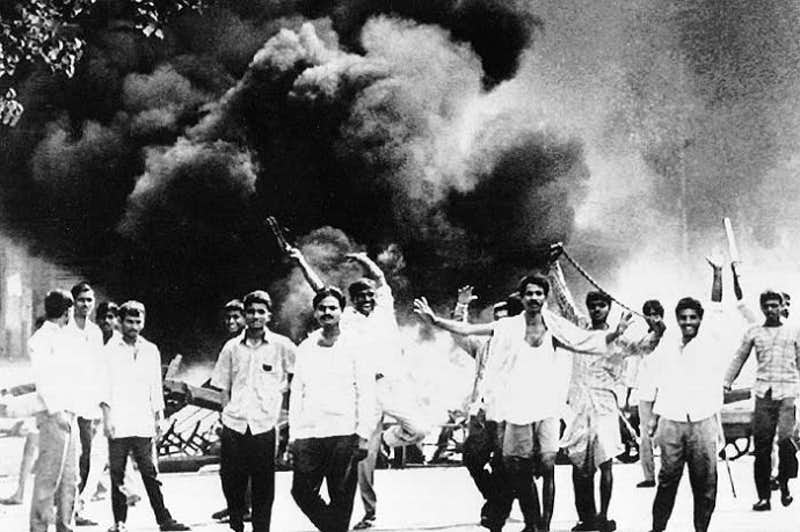 The Srikrishna Commission Report blamed Thackeray and the Shiv Sena for inciting the 1992-1993 riots.
When Michael Jackson Met Thackeray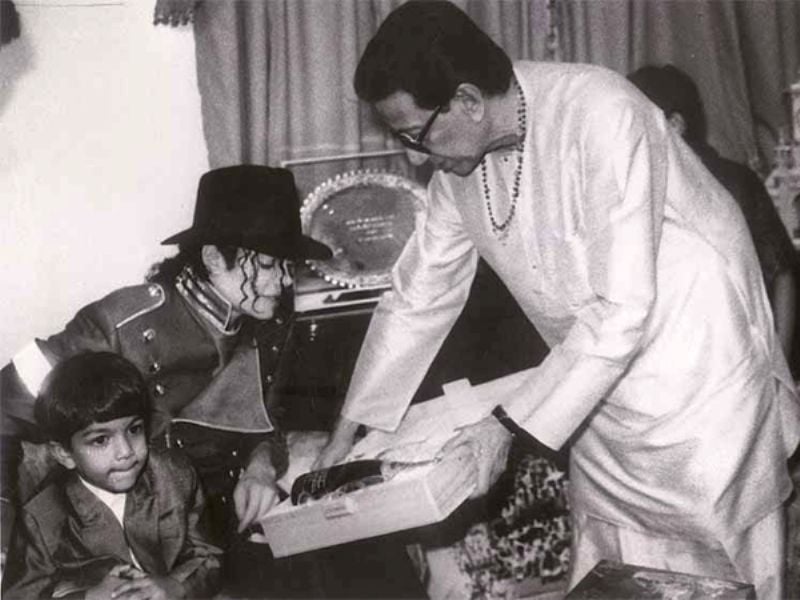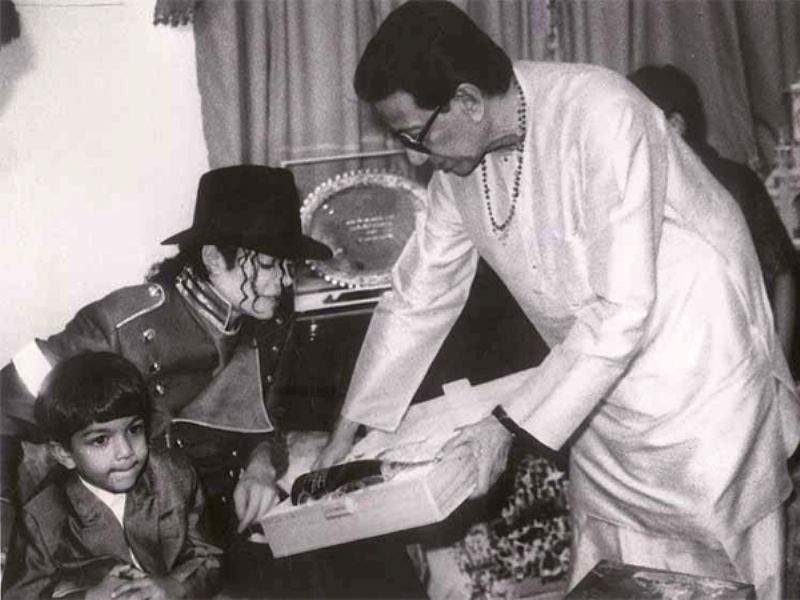 In 1996, Michael Jackson had visited Bal Thackeray and autographed the toilet seat that he used.
Banned from Voting and Contesting Elections
On 28 July 1999, The Election Commission banned Thackeray from voting and contesting in any election for 6 years from 11 December 1999 till 10 December 2005 for indulging in corrupt practice by seeking votes in the name of religion.
Nepotism Practices
In 2004, he handed over the reins of Shiv Sena to his son Uddhav Thackeray and appointed him party's working President. Uddhav Thackeray's promotion to party's working President was a shocker for Raj Thackeray who seen as Thackeray's political heir. Again, at the Dussehra rally in 2010, Bal Thackeray introduced his grandson Aditya as the chief of the new Sena youth outfit Yuva Sena.
Split in Shiv Sena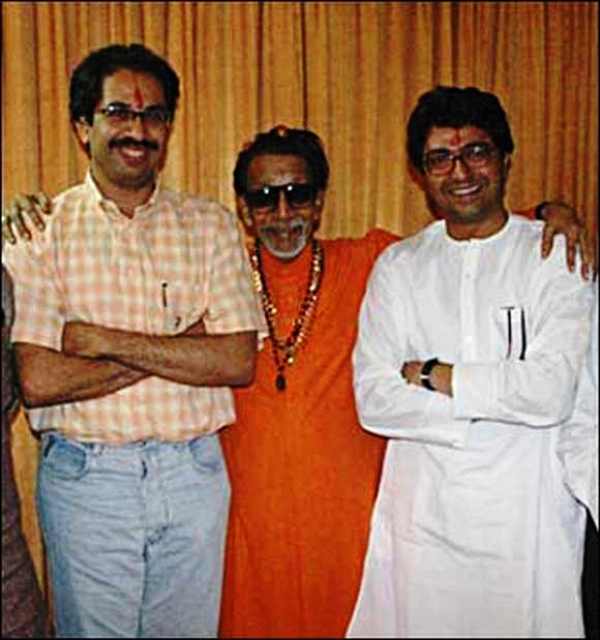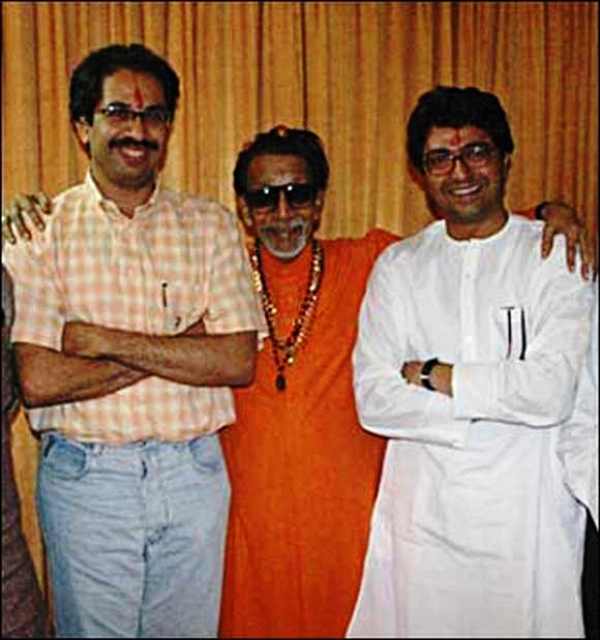 Shiv Sena split twice, 1st in 2005 when Narayan Rane walked out with his supporters, 2nd in 2006 when estranged Raj Thackeray chose to break away and formed the Maharashtra Navnirman Sena (MNS).
When Mumbai Came to a Virtual Halt
As the news broke out about his death on 17 November 2012, Mumbai came to a virtual halt immediately, with commercial establishments and shops shutting down. Thackeray was accorded a State funeral at Shivaji Park in Mumbai. It was the 1st public funeral in the city since that of Bal Gangadhar Tilak in 1920.
The 21-Gun Salute
Although he did not hold any official position, Bal Thackeray was given the 21-gun salute.
On the Celluloid
A Bollywood film series "Sarkaar," directed by Ram Gopal Verma, was loosely based on his life in which Amitabh Bachchan played the role of Bal Thackeray. In 2017, another Bollywood film was announced titled Thackeray with Nawazuddin Siddiqui in and as Bal Thackeray.
Bal Thackeray vs Controversies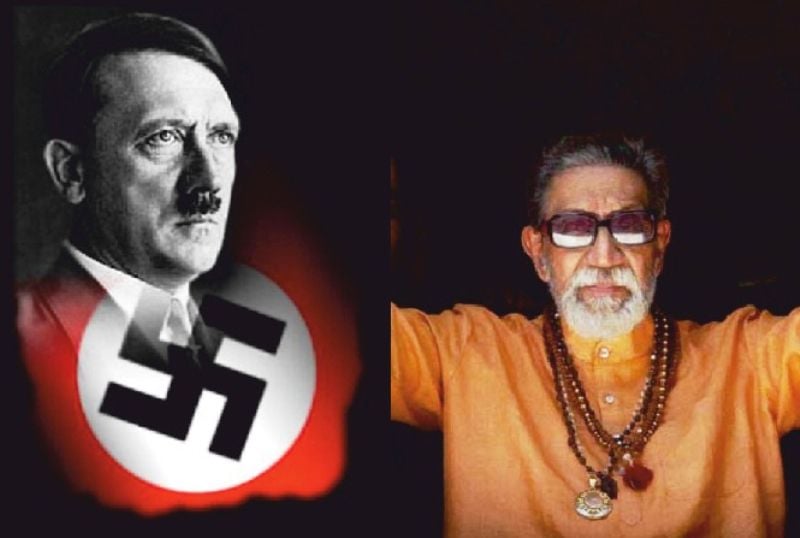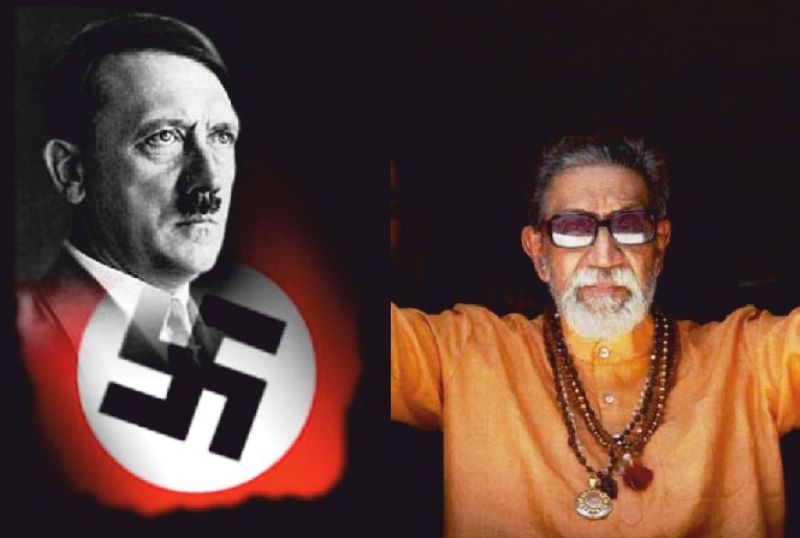 From paying disrespect to APJ Abdul Kalam to opposing migrants (especially those from UP and Bihar) in Mumbai, controversies ran parallel to Thackeray's life. His anti-muslim ideology had been an open secret as he referred Muslims as "green poison" during a Shiv Sena rally. He was a staunch critic of Pakistan. In 1998, a ghazal concert of Ghulam Ali was disrupted following the orders of Bal Thackeray. He was also criticised for praising Hitler in an interview to a daily-newspaper in 2007.