Shah Rukh Khan: Life-History & Success Story
Cinema is the field that has given life to many actors. One such actor is Shah Rukh Khan. With his talent and awesome acting, he is ruling the Bollywood industry today. He is often considered as the romantic hero of Bollywood. He has many fan-made nicknames such as 'Baadshah of Bollywood', King Khan' and 'King of Bollywood'.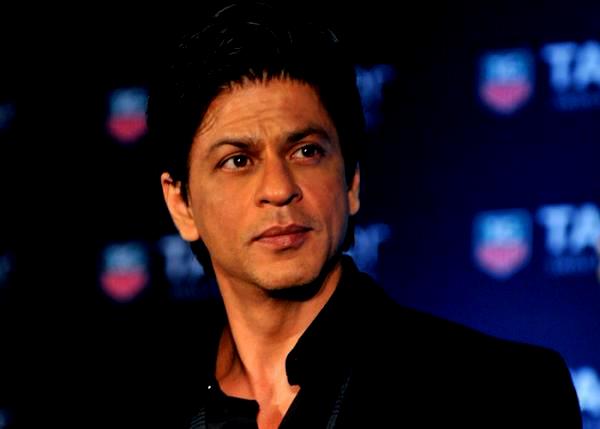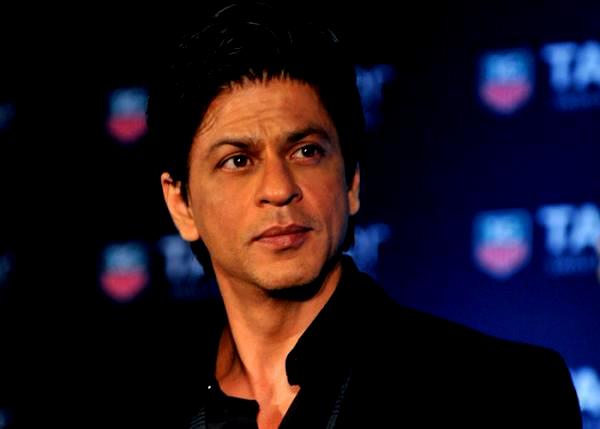 Birth And Childhood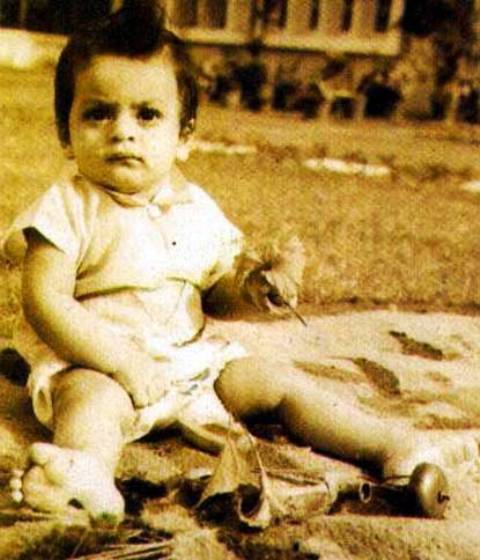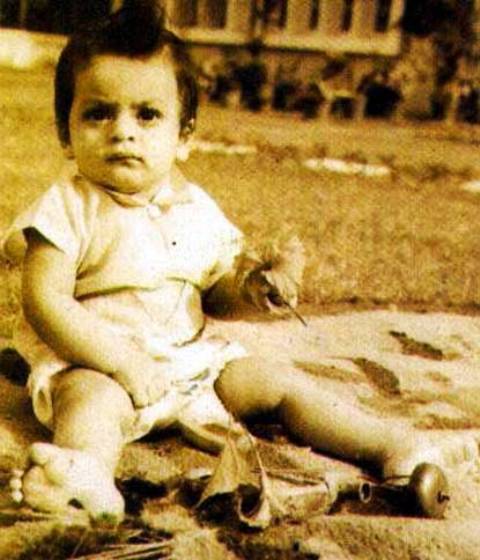 He prefers to call himself as Shah Rukh Khan (SRK). Shah Rukh was born on 2nd November 1965 to Meer Taj Mohammed Khan who was an Indian independence activist in British India (Pakistan) and Lateef Fatima in the capital city of India, New Delhi. His paternal grandfather Jan Muhammad was from Afghanistan. He described himself as "half Hyderabadi (mother), half Pathan (father), and some Kashmiri (grandmother)". Khan spent his childhood at Delhi. He studied at Columba's school where he excelled at studies and sports and received the sword of honour which was the highest award in the school. From childhood, he had a passion for acting and his favourites were Dilip Kumar, Amitabh Bachchan and Mumtaz. He enrolled at Hansraj college to do Economics but spent most of his time at Delhi Theatre Action group tag. He also attended National School of Drama during early days of his career. He left his college to pursue his acting career.
Start as a Television Actor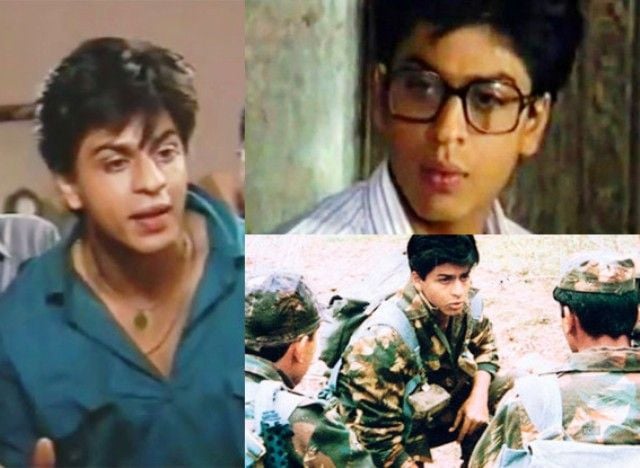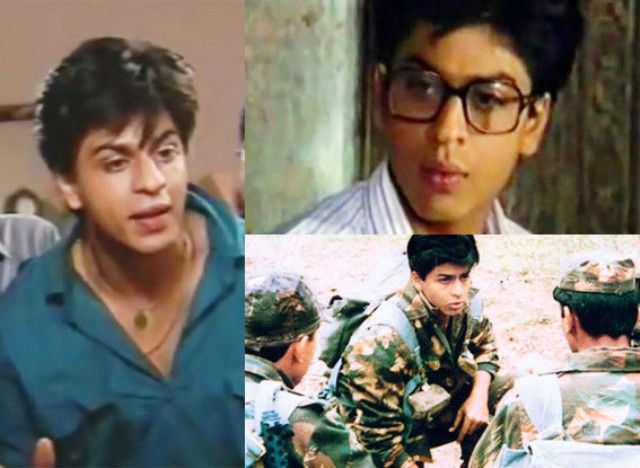 He made his acting debut with the 1988 television show "Dil Dariya" which was directed by Lekh Tandon. Even though the show's launch was delayed due to a few production problems but it released eventually. In 1989, he did another series "Fauji" marked his debut in the television industry. The soap opera "Circus (1989-1990)" got released the same year in which Shah Rukh was in a major role. He continued doing minor roles in various television series such as "Umeed (1989)" and "Wagle Ki Duniya (1988–1990)". He also appeared in the telefilm named "In Which Annie Gives It Those Ones (1989)". In 1991, he did Mani Kaul's miniseries "Idiot". His performance in all these shows made the critics to compare his looks, style and acting with the famous actor Dilip Kumar.
Khan's Revived Decision
After his mother's death, he revived his decision to join Bollywood industry and he travelled to Mumbai. His previous experience in television industry earned him four films in the same year such as "Dil Aashna Hai (1992)", which was the directorial debut of the Indian film actress Hema Malini. Even though it became his first acting debut but "Deewana" was released first in the year 1992, and thus, his Bollywood journey began. He got his first Filmfare award for the best male debut. In the same year, the release of a few other films of the actor, such as "Dil Aashna Hai", "Chamatkar" as well as "Raju Ban Gaya Gentleman", gathered laurels for his energy and enthusiasm in all these movies.
Negative Roles
After playing the protagonist in a few films, Khan changed his role to an anti-hero. In 1993, his movies "Darr" and "Baazigar" were released where he played negative roles. His character of a murderer in the movie Baazigar earned him a Filmfare award for the best actor. His movie 'Maya Memsaab (1993)' was surrounded by a lot of controversies due to a nude scene featuring Khan and actress Deepa Sahi. Later, he regretted his decision and decided to eschew such scenes in the future.
A New Face of The Industry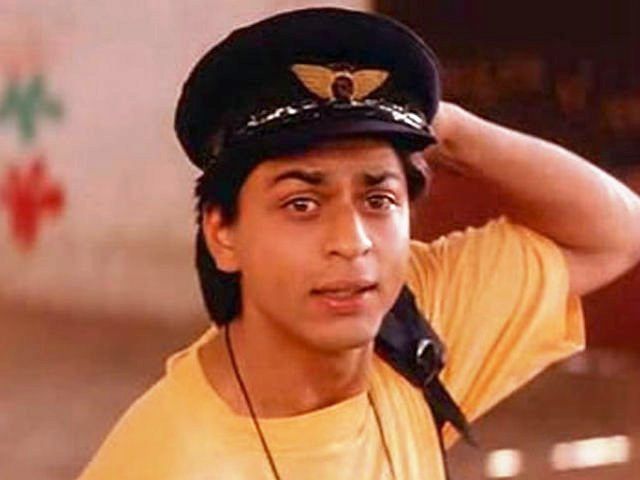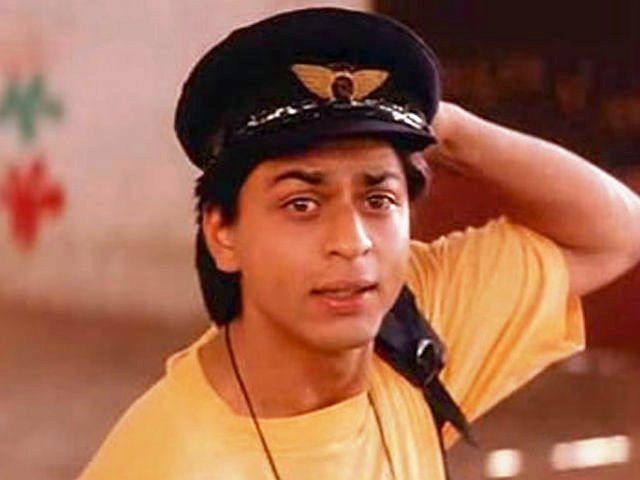 The following year, his films "Anjaam (1994)" and "Kabhi Haan Kabhi Naa (1994)" reached the audiences. For the latter, he received Filmfare critics award for best performance and because of which he was credited as the new face of the industry.
Romantic Hero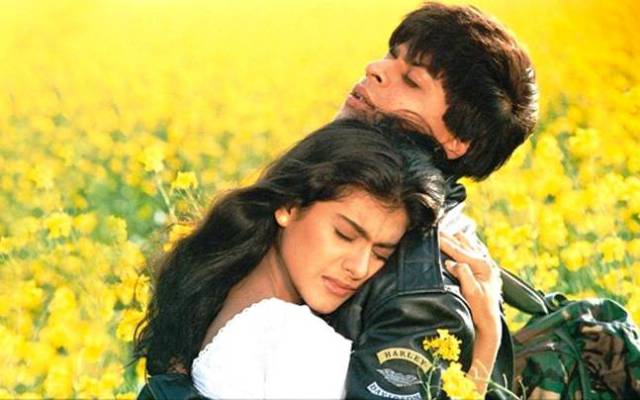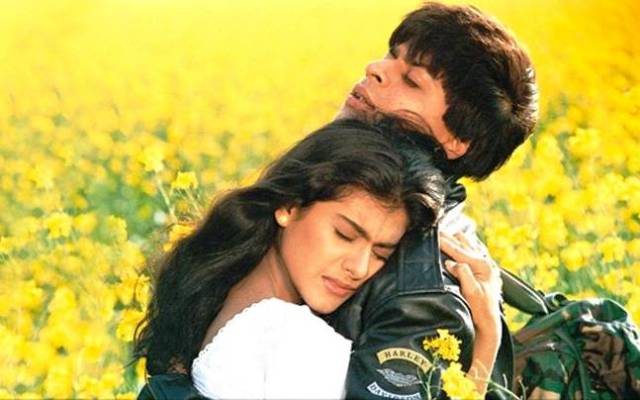 In 1995, Khan starred in seven films among which "Karan Arjun" became the second highest-grossing movie of the year. His collaboration with Aditya Chopra for the film "Dilwale Dulhania Le Jayenge" became the highest-grossing movie of the year. It is considered as the all-time blockbuster movie by the box office India. It is the longest-running film in Indian history at "Maratha Mandir" crossing over 1000 weeks. His movies "Yes Boss (1997)", "Pardes (1997)", "Dil Toh Pagal Hai (1997)" earned him third Filmfare for the Best Actor. Later his movie "Kuch Kuch Hota Hai (1998)" was released which gave him recognition as the romantic icon of Bollywood. It is a surprising fact to know that he gained this name without even doing any kiss scene with any of his female co-stars. But this rule was broken in 2012 due to a strong urge by Yash Chopra.
Tough Time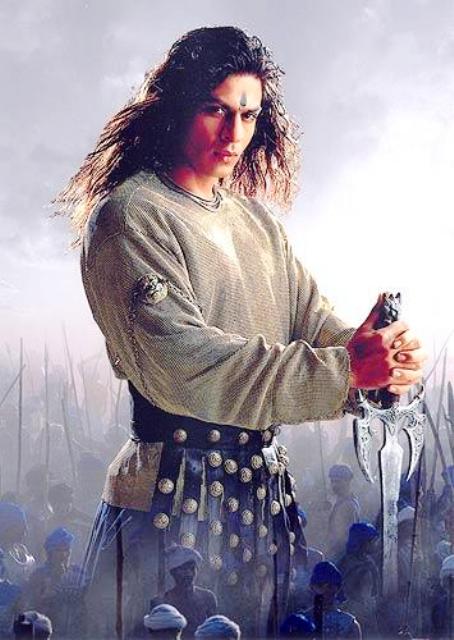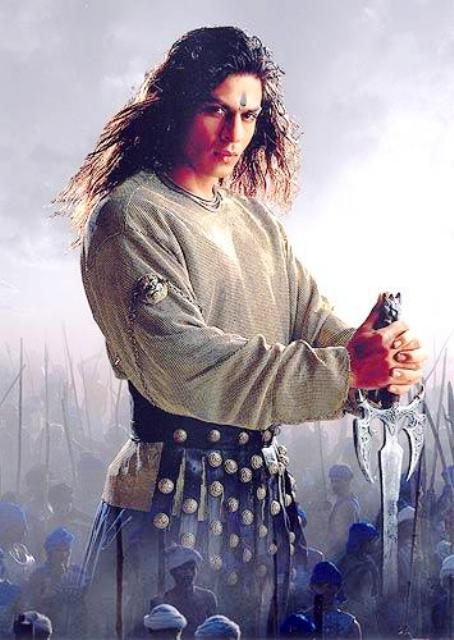 He faced several obstacles in his career during the period 1999-2003, when many of his movies like "Baadshah (1999)", "Phir Bhi Dil Hai Hindustani (2000)" and "Aśoka (2001)" underperformed at the box office. He then started his production company, Dreamz Unlimited, that didn't go well and he closed "srkworld.com", which he opened along with the Dreamz Unlimited production company. He also faced severe injury during the shooting of "Shakti (2002)" for which he had to undergo a surgery called anterior cervical discectomy and fusion surgery at Wellington Hospital, London. After this operation, he reduced his workload.
Family Roles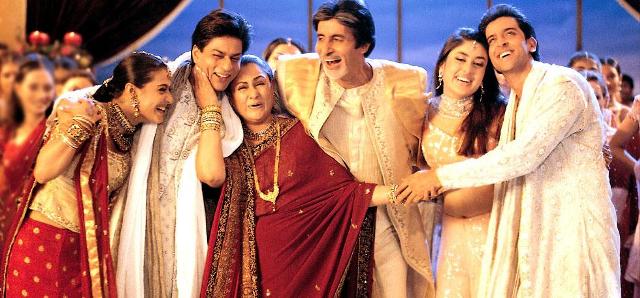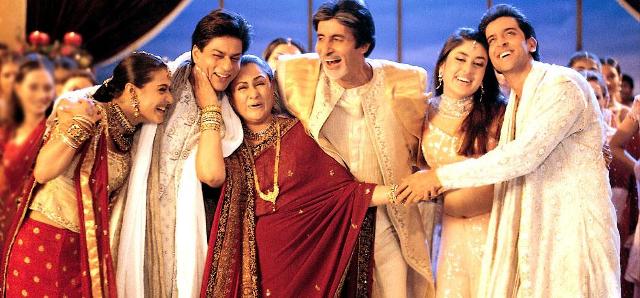 Later he did "Mohabbatein (2000)" and "Kabhi Khushi Kabhi Gham (2001)" which was a family melodrama, and became one of the top-grossing movies of Bollywood. He won Filmfare Award for the former movie. In Sanjay Leela Bhansali's film "Devdas (2002)", which was the most expensive Bollywood movie ever made that time, he acted as an alcoholic lover. This film won 10 Filmfare Awards and BAFTA Award for best film. His later movies "Chalte Chalte (2003)", "Kal Ho Na Ho (2003)" also became a huge success.
Successful Years
In 2004, he converted his "Dreamz Unlimited' into "Red Chillies Entertainment Limited", adding his wife Gauri Khan as a partner. His productions "Main Hoon Na (2004)" and "Veer-Zaara (2004)" became the top grossing movies of the year.
Shoot at NASA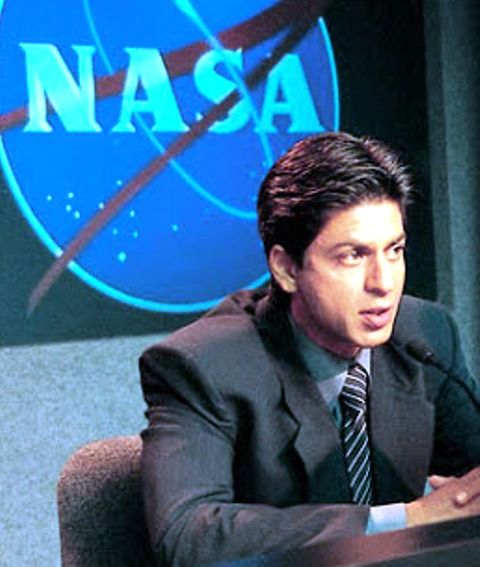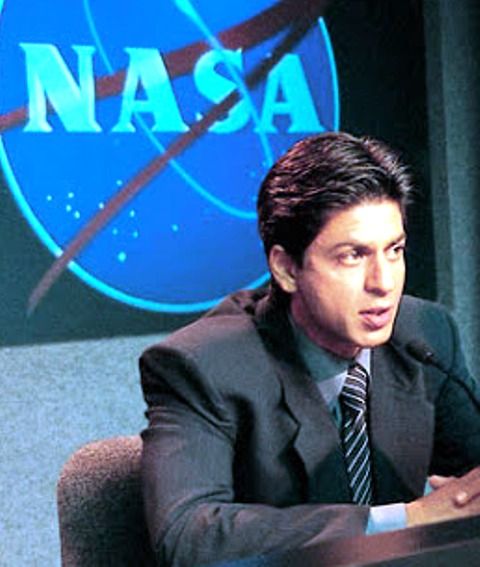 For his movie "Swades (2004)", the film shot inside NASA, thus, gaining the name of first Indian movie to be shot inside NASA. Khan's performance in the movie was lauded by everyone and as a result, Filmfare included his performance in the 2010 issue of Bollywood's "Top 80 Iconic Performances". Many critics including Jitesh Pillai referred Khan's acting in Swades as the Finest Performance till date.
Success Continued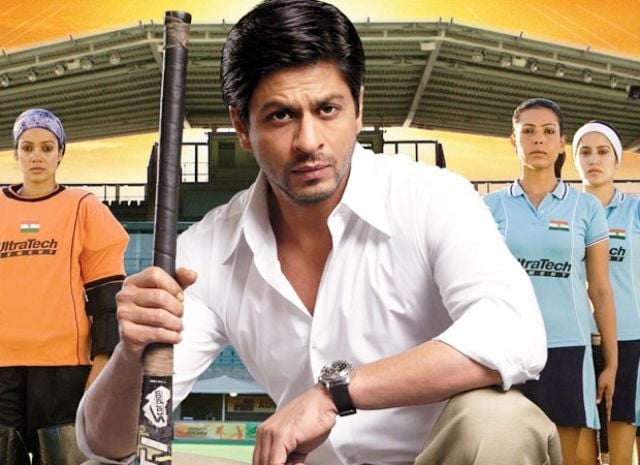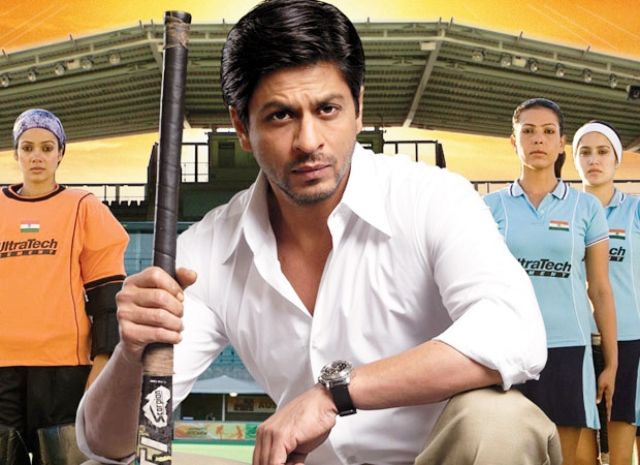 His later movies "Kabhi Alvida Na Kehna (2006)", "Paheli (2005)" and "Don (2006)" all became box office hits. In the movie "Chak De India (2007)", he played the role of Indian hockey team coach. And again it was included in Filmfare's top 80 iconic performances. His melodrama "Om Shanti Om (2007)" became the highest-grossing movie of the year. His character in the movie "Rab Ne Banadi Jodi (2008)", was criticised to be the tailor-made role for him.
Current Decade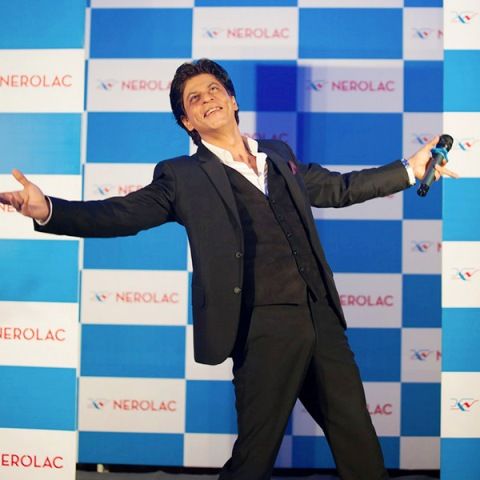 His movies like "My Name Is Khan (2010)", "Don 2 (2011)", "Ra.One (2011)" became commercial hits. He did his kissing scene in his film career for the movie "Jab Tak Hai Jaan (2012)" with Katrina Kaif. His movies "Chennai Express (2013)" portrayed him as an action hero. His movies "Happy New Year (2014)" and "Dilwale (2015)" became a major success and therefore, making him the unbeatable king of Bollywood. His upcoming movie is Anand L Rai's comedy-drama "Zero (2018)", in which he is playing the role of a dwarf.
Personal Life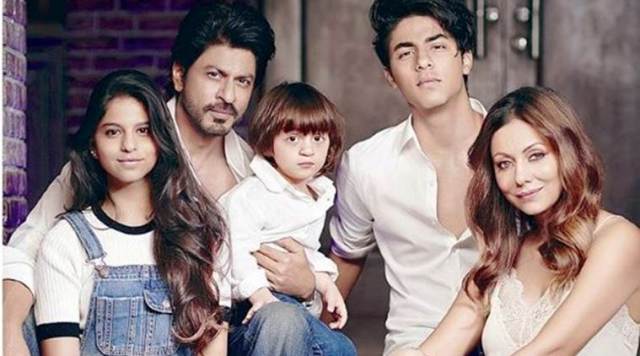 He married Gauri Chibber, a Punjabi Hindu in a traditional Hindu wedding ceremony in the year 1991. They have a son named Aryan Khan and a daughter named Suhana. They also have a son named AbRam who was born through a surrogate mother.