Ashraf Ahmed (Atiq Ahmed's Brother) Age, Death, Wife, Family, Biography & More
Quick Info→
Hometown: Prayagraj, Uttar Pradesh
Age: 49 Years
Death Date: 15/04/2023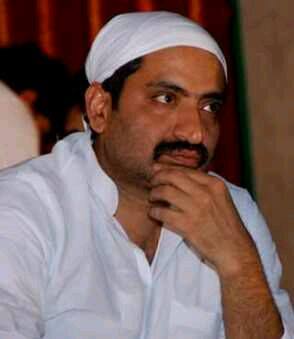 Bio/Wiki
Other name(s)
• Khalid Azim
• Khalid Azeem
• Asraf [1]

MyNeta
• Mohammad Ashraf [2]

Indian Kanoon
Profession(s)
Politician and Gangster
Known for
Raju Pal and Umesh Pal Murder case
Physical Stats & More
Height (approx.)
in centimeters- 168 cm
in meters- 1.68 m
in feet & inches- 5' 6"
Weight (approx.)
in kilograms- 75 kg
in pounds- 165 lbs
Eye Colour
Black
Hair Colour
Black
Politics
Political Party
Samajwadi Party (SP)

Political Journey
• He contested for the first time in 2005 in Uttar Pradesh Legislative elections as a SP candidate but lost to Raju Pal, Bahujan Samaj Party (BSP) candidate.
• He became MLA for the first time in 2005 by winning the by-elections from Allahabad (West) seat after Raju Pal's murder.
• He was defeated in 2007 UP Legislative Assembly elections by Puja Pal, widow of Raju Pal.
Personal Life
Date of Birth
Year: 1974
Birthplace
Prayagraj, Uttar Pradesh, India
Date of Death
15 April 2023
Place of Death
Prayagraj, Uttar Pradesh
Age (at the time of death)
49 Years
Death Cause
Succumbed to bullet wounds
Nationality
Indian
Hometown
Prayagraj, Uttar Pradesh, India
College/University
University of Allahabad, Prayagraj
Educational Qualification
He was a graduate from the University of Allahabad, Prayagraj. [3]

MyNeta - Khalid Azeem @Asraf
Religion
Islam
Caste
Gaddi, an OBC community [4]

The Indian Express
Food Habit
Non-vegetarian
Controversies
• Criminal History [5]

Hindustan Times [6]

Indian Kanoon [7]

Businessworld
Ashraf had a history of violence and crime since his growing years as the first case was registered against him in 1992; however, he used politics as a tool to evade any punishment for his offences. In March 2023, when Allahabad High Court's Justice Dinesh Kumar Singh rejected his bail plea in a case related to the murder, Singh highlighted his history and cited his history as the basis of plea rejection. He said, "The accused-applicant is the real brother of the dreaded criminal, gangster and Bahubali, Atiq Ahmad, who has to his credit more than 100 cases registered for committing heinous offences. The accused-applicant is not only the brother of the dreaded criminal and bahubali but he himself is a hardened criminal and gangster." He also enlisted more than 50 cases registered against Ashraf in his ruling.
• Case Crime No.06 of 1992, under Sections 147, 148, 149, 364, 504, 506 IPC and Section 7 Criminal Law Amendment Act, Police Station Muttiganj, District Allahabad
• Case Crime No.41 of 1996, under Sections 302, 201 and 218 IPC, Police Station Civil Lines, District Allahabad
• Case Crime No.13 of 1996, under Section 25 Arms Act, Police Station Kotwali, District Allahabad
• Case Crime No.134 of 1996, under Section 25/30 Arms Act, Police Station Unchahar, District Raebareli
• Case Crime No.41 of 1996, under Sections 302, 201 and 218 IPC, Police Station Civil Lines, District Allahabad
• Case Crime No.297 of 1997, under Section 3 U.P. Goonda Act, Police Station Khuldabad, District Allahabad
• Case Crime No.27 of 2001, under Sections 147, 148, 149, 352, 386, 504, 506, 323, 365 and 120-B IPC, Section 3(1)(1)) SC/ST Act, and Section 2/3 U.P. Gangster Act, Police Station Shahganj, District Allahabad
• Case Crime No.420 of 2002, under Sections 307 and 120-B IPC, Police Station Dhoomanganj, District Allahabad
• Case Crime No.156 of 2002, under Section 307 IPC, Police Station Kareli, District Allahabad
• Case Crime No.263 of 2002, under Sections 147, 336, 427 and 120-B IPC, Section 7 Criminal Law Amendment Act and Section 3 of Public Property Damage Act, Police Station Kareli/Civil Lines, District Allahabad
• Case Crime No.267 of 2002, under Sections 147, 336, 427 and 120-B IPC and Section 7 Criminal Law Amendment Act, Police Station Civil Lines, District Allahabad
• Case Crime No.62 of 2002, under Sections 147, 148, 149, 395, 447, 448, 427, 120-B and 34 IPC and Section 7 Criminal Law Amendment Act, Police Station Shahganj, District Allahabad
• Case Crime No.266 of 2002, under Section 2/3 U.P. Gangster Act, Police Station Kotwali, District Allahabad
• Case Crime No.264 of 2002, under Sections 147, 427 and 120-B IPC and Section 7 Criminal Law Amendment Act, Police Station Civil Lines, District Allahabad
• Case Crime No.223 of 2002, under Section 3 U.P. Goonda Act, Police Station Khuldabad, District Allahabad
• Case Crime No.251 of 2002, under Sections 147, 148, 149, 307, 302, 506, 34 and 120-B IPC, Police Station Khuldabad, District Allahabad
• Case Crime No.96 of 2002, under Sections 147, 148, 149, 427 and 120-B IPC, Police Station Shahganj, District Allahabad
• Case Crime No.25 of 2003, under Sections 342, 504, 506, 384, 447, 448 IPC and Section 2/3 U.P. Gangster Act, Police Station Khuldabad, District Allahabad
• Case Crime No.136 of 2003, under Sections 302 and 120-B IPC, Police Station Khuldabad, District Allahabad
• Case Crime No.34 of 2003, under Sections 302, 307 and 120-B IPC, Police Station Dhoomanganj, District Allahabad
• Case Crime No.1141 of 2004, under Sections 147, 148, 149, 307, 427 IPC, Police Station Dhoomanganj, District Allahabad
• Case Crime No.34 of 2005, under Sections 307, 302 and 120-B IPC, Police Station Dhoomanganj, District Allahabad
• Case Crime No.154 of 2005, under Section 427 IPC, Police Station Dhoomanganj, District Allahabad
• Case Crime No.194 of 2007, under Sections 147, 148, 149, 364, 323, 504 and 506 IPC, Police Station Puramufti, District Kaushambi
• Case Crime No.356 of 2007, under Sections 447, 448, 451 and 427 IPC, Police Station Dhoomanganj, District Allahabad
• Case Crime No.62 of 2007, under Sections 147, 148, 149, 395, 447, 448, 506, 427, 34 and 120-B IPC and Section Criminal Law Amendment Act, Police Station Shahganj, District Allahabad
• Case Crime No.290 of 2007, under Section 3(1) U.P. Goonda Act, Police Station Khuldabad, District Allahabad
• Case Crime No.129 of 2007, under Sections 419, 420, 467, 468 IPC, Police Station Kareli, District Allahabad
• Case Crime No.67 of 2007, under Sections 420 and 120-B IPC, Police Station Shahganj, District Allahabad
• Case Crime No.99 of 2007, under Section 174A IPC, Police Station Shahganj, District Allahabad
• Case Crime No.368 of 2007, under Section 174A IPC, Police Station Shahganj, District Allahabad
• Case Crime No.270 of 2007, under Sections 364 and 120-B IPC, Police Station Dhoomanganj, District Allahabad
• Case Crime No.419 of 2007, under Section 2/3 Gangster Act, Police Station Dhoomanganj, District Allahabad
• Case Crime No.241 of 2008, under Sections 110G Cr.P.C., Police Station Dhoomanganj, District Allahabad
• Case Crime No.217 of 2011, under Section 30 Arms Act, Police Station Dhoomanganj, District Allahabad
• Case Crime No.634 of 2015, under Sections 147, 148, 149, 302 and 120-B IPC, Police Station Dhoomanganj, District Allahabad
• Case Crime No.135 of 2016, under Sections 147, 148, 149, 307, 506 and 120-B IPC and Section 3/25 Arms Act, Police Station Dhoomanganj, District Allahabad
• Case Crime No.392 of 2016, under Sections 147, 148, 149, 302, 506 and 120-B IPC, Police Station Dhoomanganj, District Allahabad
• Case Crime No.488 of 2016, under Sections 452, 323 and 427 IPC, Police Station Dhoomanganj, District Allahabad
• Case Crime No.1244 of 2017, under Sections 384, 342 and 506 IPC, Police Station Dhoomanganj, District Allahabad
• Case Crime No.1396 of 2017, under Section 174A IPC, Police Station Dhoomanganj, District Allahabad
• Case Crime No.1281 of 2017, under Section 174A IPC, Police Station Dhoomanganj, District Allahabad
• Case Crime No.1387 of 2017, under Section 174A IPC, Police Station Dhoomanganj, District Allahabad
• Case Crime No.537 of 2017, under Sections 147, 148, 149, 341, 323, 504 and 506 IPC, Police Station Karnailganj, District Allahabad
• Case Crime No.743 of 2017, under Section 3(2) U.P. Goonda Act, Police Station Dhoomanganj, District Allahabad
• Case Crime No.833 of 2017, under Sections 147, 148, 149, 447, 448, 341, 323, 504, 506, 34 IPC, Section & CLA Act and Section 3(2)(5) SC/ST Act, Police Station Dhoomanganj, District Allahabad
• Case Crime No.1500 of 2018, under Sections 147, 504 and 506 IPC, Police Station Dhoomanganj, District Allahabad
• Case Crime No.1367 of 2018, under Section 2/3 U.P. Gangster Act, Police Station Dhoomanganj, District Allahabad
• Case Crime No.610 of 2020, under Section 3/5 Arms Act, Police Station Dhoomanganj, District Prayagraj
• Case Crime No.01 of 2020, under Section 174A IPC, Police Station Dhoomanganj, District Prayagraj
• Case Crime No.476 of 2020, under Section 27 Arms Act, Police Station Dhoomanganj, District Prayagraj
• Case Crime No.69 of 2020, under Section 174A IPC, Police Station Dhoomanganj, District Allahabad

• Ashok Sahoo Murder [8]

Dainik Jagran
It was alleged that Ashraf and his brother Atiq's aides killed a person named Ashok Sahoo for overtaking them. Ashok overtook Ashraf in the civil lines area of Prayagraj, and when Ashraf overtook him and told Ashok about himself, Ashok expressed regret over his action. He later expressed regret to Atiq as well; however, three days later, he was murdered.

• Killing a political rival named Ashraf
It was stated in media by a retired police officer that he once orchestrated a fatal attack on a candidate who contested elections against him on the ticket of a rival political party. He did not like the same name and got his killed.

• Raju Pal Murder Case [9]

The Tribune
He was named as prime accused in the case of former BSP MLA Raju Pal, who was killed on 25 January 2005 in Prayagraj. It was later alleged that Ashraf and Atif were angry with Raju as Raju defeated Ashraf in the elections and got him killed to take revenge of their election loss.

• Double Murders in 2015 [10]

Hindustan Times
He was named as prime accused in the double murders of Mohammad Abid and Surjeet in Mariadih, Prayagraj. Initially, his name was not mentioned in the FIR; however, his name was later included in the chargesheet as the key conspirator of the killings.

• Umesh Pal Murder Case [11]

The Statesman [12]

India Today
Umesh Pal, a key witness in Raju Pal murder case, was murdered in Prayagraj by 9 gang members on 24 February 2023. He was a member of Atiq's gang, IS-227 (Inter State-227), and was a key conspirator as later investigations revealed that he organised a metting in Bareilly jail with other gang members incuding Atiq's son Asad on 11 February 2023. Police later found out that Ashraf was helped by eight policeman to procure food and other items from the outside world. These policemen were later suspended which included canteen supplier Daya Ram,  jail guard Shiv Hari Awasthi, jailer Rajeev Kumar Mishra, deputy jailer Durgesh Pratap Singh, head warden Brijveer Singh, and wardens Manoj Gaur, Danish Mehndi and Dalpat Singh.
Relationships & More
Marital Status
Married
Family
Wife/Spouse
Zainab Fatima aka Ruby

Children
He had 4 children.
Parents
Father- Haji Firoz Ahmed (Rickshaw driver)
Mother- Name not known
Siblings
Brother- Atiq Ahmed (Mafia turned Politician)

Sisters- 2 (Aaisha Noori and Unzila Noori)
Other Relatives
• Shaista Parveen (Paternal sister-in-law and Atiq Ahmed's wife)

• Azhaan, Abaan, Ali, Umar, and Asad Ahmed (Paternal nephews)

• Mansoor Ahmad (Father-in-law)
• Saddam (Brother-in-law)
Style Quotient
Car Collection
• Maruti Gypsy
• Bolero
• Toyota SUV
• Luxury vehicle worth more than Rs 1 crore
Money Factor
Assets/Properties
Movable Assets
• Cash: Rs. 31,700
• Bank Deposits: Rs. 46,25,262
• Motor Vehicles: Rs. 12,68,000
• Jewellery: Rs. 4,84,800

Immovable Assets
• Non-Agricultural Land: Rs. 68,10,000
• Commercial/Residential Buildings: Rs. 1,46,50,000

Note: The given estimates of movable and immovable assets are according to the year 2007. It excludes the assets owned by his wife and dependents (minor). [13]

MyNeta - Khalid Azeem@Asraf
Net Worth (approx.)
Rs. 2.5 crores

Note: The net worth was for the financial year 2006-2007. It excludes the net worth of his wife and dependents (minors). [14]

MyNeta - Khalid Azeem@Asraf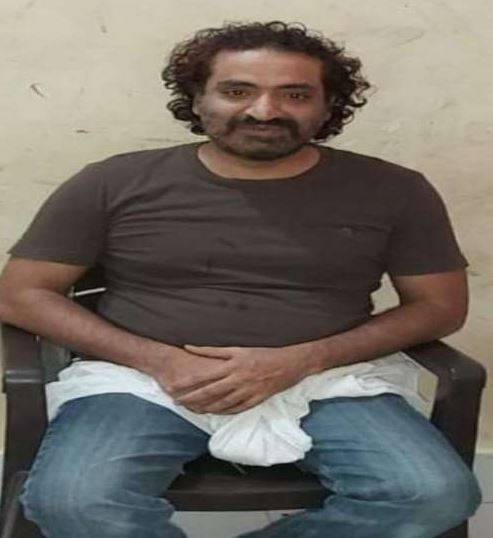 Some Lesser Known Facts About Ashraf Ahmed
Ashraf Ahmed (1974-2023) was a mafia-turned-politician who had more than 50 criminal cases against him and contested many elections from SP. He was wanted in many cases and was captured in 2020. He was killed on 15 April 2023 by three unknown men in Prayagraj.
Ashraf was known as the right-hand of his brother Atiq Ahmed and was instrumental in orchestrating many land grabs, kidnappings, extortions, and murders.
He was escaping arrest by moving from city to city and changing his hideouts since 2017. He had a reward of Rs 1 lakh on his head.
He was arrested on 3 July 2020 from a relative's house after the police department received a tip that he would visit his father-in-law's house in Hatwa, Prayagraj, Uttar Pradesh.
Police recovered an illegal pistol of 0.32 bore along with six live cartridges, an SUV, Rs 8,490 cash and two EPIC, PAN card and Driving Licence from him.
Prem Prakash, Prayagraj ADG, addressed to media and said that he was arrested when he was trying to run away from the police by scaling over the boundary wall of the backyard of the house. He said,


Acting upon a specific tip off that the absconding ex-MLA Khalid Azim alias Ashraf was to arrive his in-law's house at at Hatwa village under the limits of Puramufti police station, the joint police team has manged to catch the ex-MLA while making an abortive attempt to escape from the relative's back portion of the house." [15]The Times of India
Upon his arrest, he was first taken to the Naini Central Jail and was later transferred to the Bareilly Jail.
Two weeks before his death, Ashraf claimed that he was threatened by a police officer that he would be freed and killed in two weeks. Ashraf said that the office of the Uttar Pradesh Chief Minister, Chief Justice of Allahabad High Court, and Chief Justice of Supreme Court would receive a letter with the name of the police officer who threatened him. [16]

Dainik Jagran
In 2021, PDA officials demolished his father-in-law's house in Hatwa village during the drive against mafia and gangsters. [17]

Hindustan Times
He submitted a plea in February 2023 in court as he feared that he would be killed on the way to the court. [18]

India Today
Around 10:30 pm on 15 April 2023, he was going for a medical checkup with his brother Atiq Ahmed to MLN College in Prayagraj when both brothers were shot dead by three men posing as journalists.
More than 30 rounds were fired and he and Atiq died due to the wounds. Three men threw away their guns and were captured by police. They also chanted Jai Sri Ram before their arrest.
Section 144 was enforced in the whole of Uttar Pradesh after his killing.
The identities of the three assailants were revealed as Sunny Singh who belonged to Hamirpur district, Lovelesh Tiwari who belonged to Kotwali in Banda, and Arun Maurya who belonged to village Baghela Pukhta under Soron Kotwali police station in Kasganj.
It was later revealed that the parents of Arun Maurya aka Kalia died when he was young, and he had not returned to his village for last 15 years.
Sunny had a criminal history with 17 cases and left his studies when he was in the first year of BA in Lucknow University.
Lavlesh Tiwari was associated with Bajrang Dal and also had a violent history. [19]

Hindustan Times