17 Bollywood Actresses Who Married Foreigners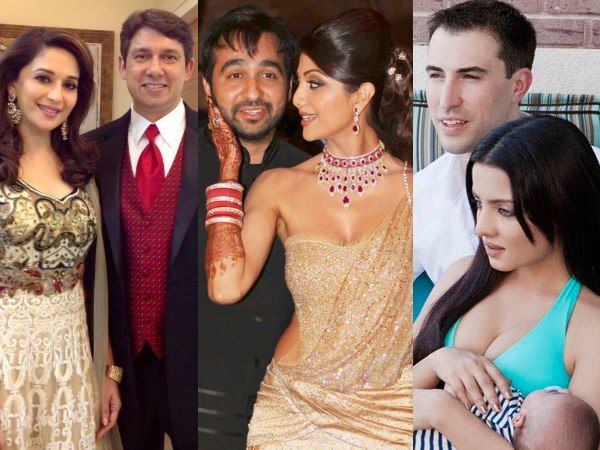 Bollywood celebs and stars from the entertainment world have given us proof that they are not bound by the nationalities when it comes to dating and even being married. Moreover, it is quite appropriate to say that love is blind and knows no boundaries whether the person is a celebrity or a common man. Bollywood actresses have been known to cross all boundaries and end up tying the nuptial knot with the man of their dreams, regardless of their soulmate's nationality or age.
Let's see which Bollywood actresses and famous Indian women celebrities broke all barriers and married their knight in shining armour; leaving behind thousands of broken hearts in their homeland.
1. Priyanka Chopra &
Nick Jonas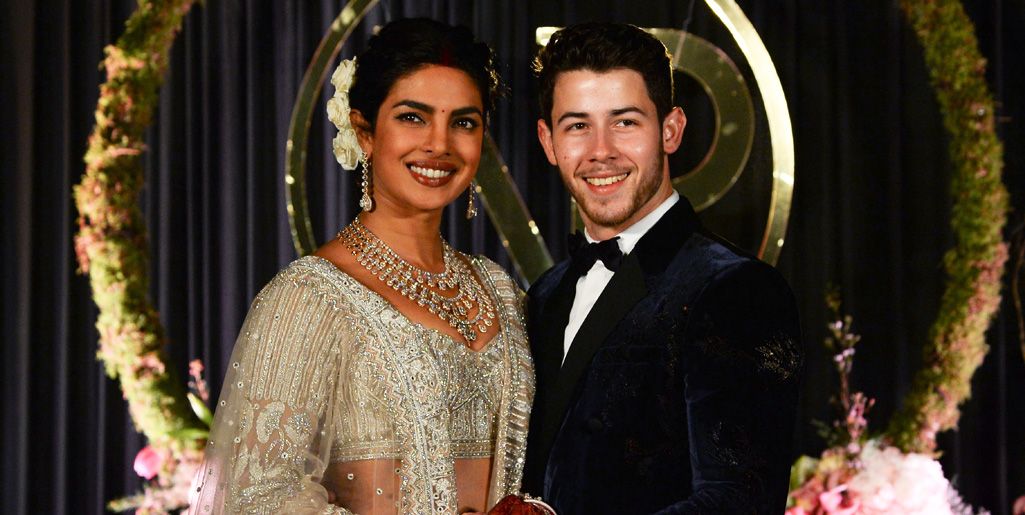 Bollywood star Priyanka Chopra married American singer, songwriter, actor, and record producer, Nick Jonas in December 2018. The couple who first appeared together publicly at the MET Gala paved the way for infinite speculations across the globe and ended all such speculations with their engagement in July 2018.
2. Preity Zinta & Gene Goodenough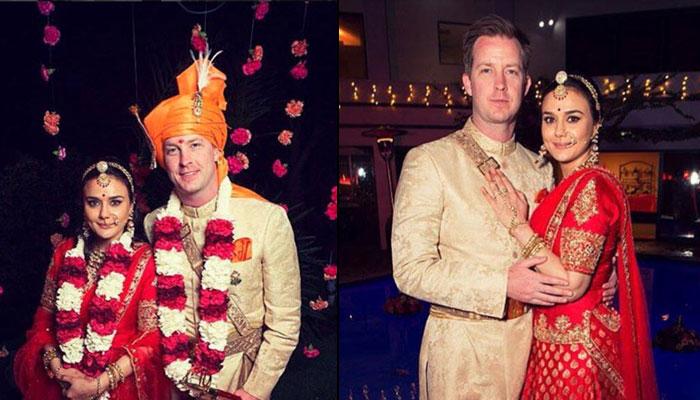 The 'Kal Ho Na Ho' actress, Preity Zinta, married American Business Tycoon, Gene Goodenough on 28 February 2018. The couple, currently based in the US, met in Santa Monica in Los Angeles and dated for about five years before marriage.
3. Radhika Apte & Benedict Taylor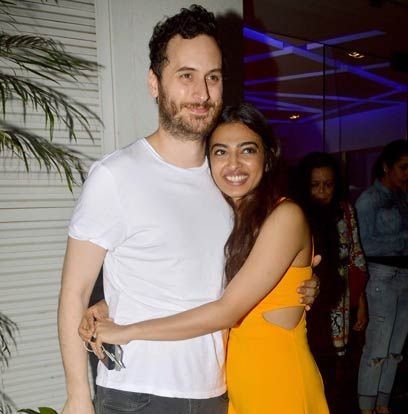 The critically acclaimed actress, Radhika Apte, exchanged the vows with the London based musician, Benedict Taylor, in the year 2012. The pair has managed to keep their personal and professional lives totally separated.
4. Celina Jaitley and Peter Haag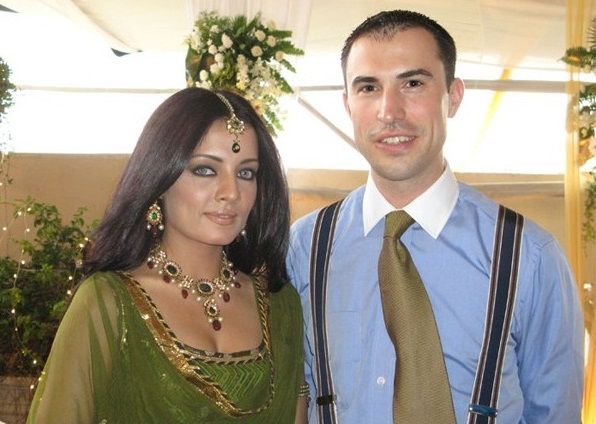 Celina Jaitley met her husband, Peter Haag, for the first time in Dubai. The duo got engaged in 2010 and tied the knot in 2011. Peter Haag is an Austria-based hotelier.
5. Shilpa Shetty & Raj Kundra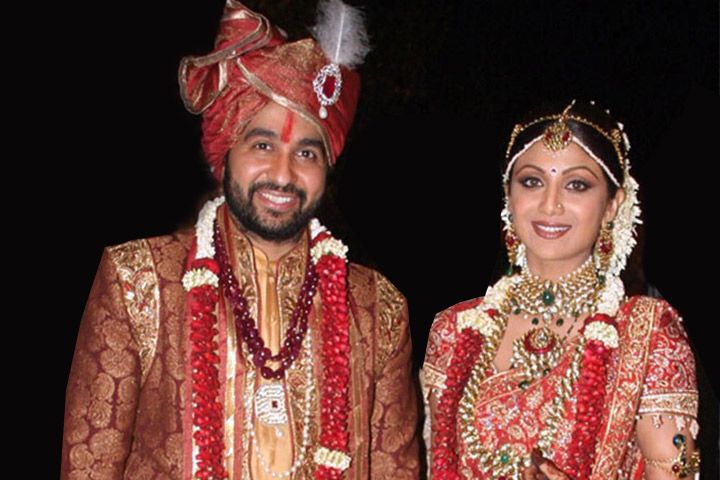 Shilpa Shetty, the winner of the UK-based reality show, Big Brother, married the London-based business, Raj Kundra. The couple who were business acquaintances before they started dating was married on 22 November 2009.
6. Madhuri Dixit & Sriram Nene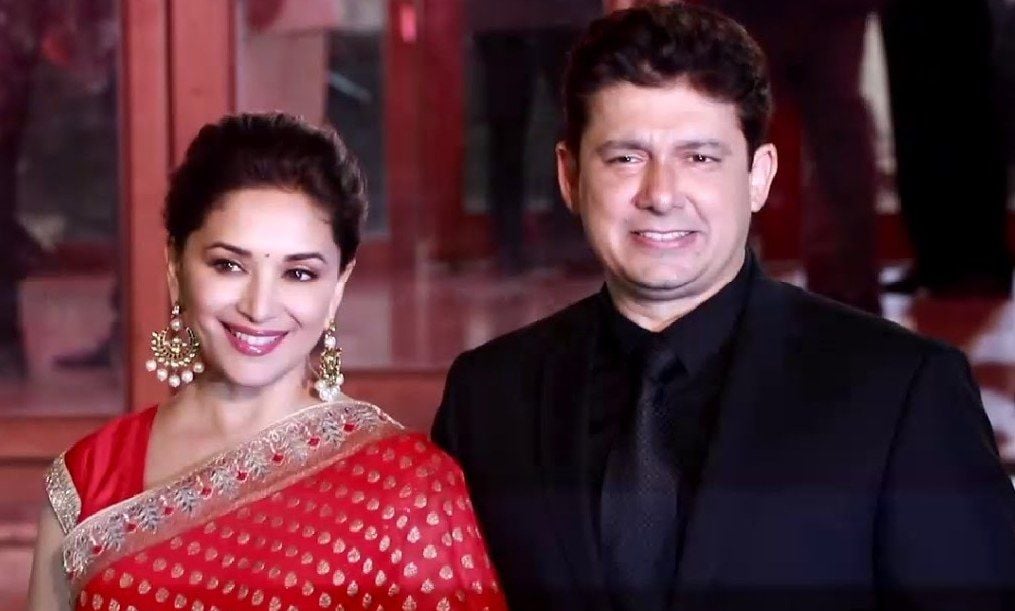 Dhak-Dhak girl, Madhuri Dixit, broke millions of hearts when she tied the knot with the US-based cardiologist, Dr. Sriram Nene, back in 1999. You might not believe the fact that Nene was totally unaware of her star status when they met.
7. Shriya Saran &
Andrei Koscheev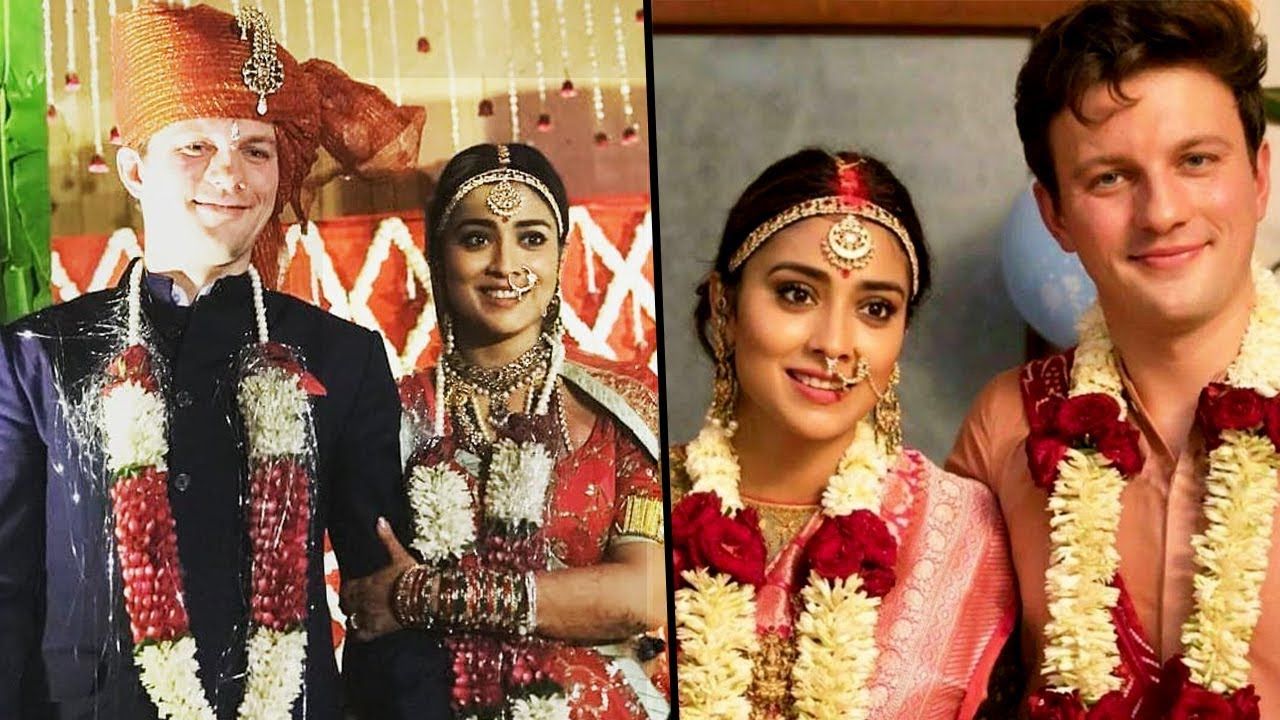 South-Indian star, Shriya Saran, amazed the entire nation when she exchanged the vows with her Russian boyfriend, Andrei Koscheev, on 19 March 2018. Andrei is a well-known tennis player and an entrepreneur.
8. Sania Mirza & Shoaib Malik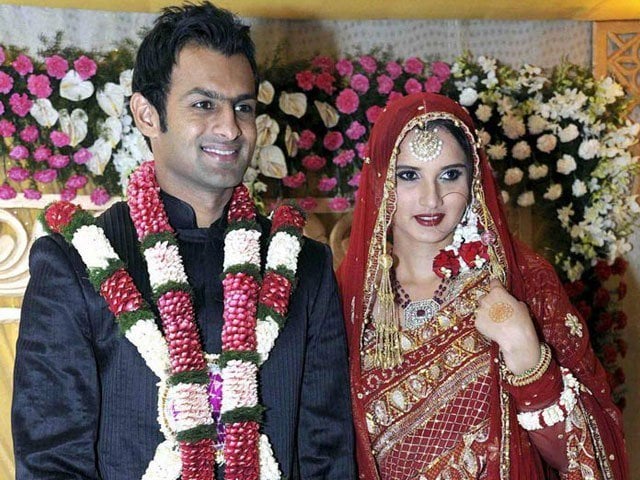 Indian Tennis star, Sania Mirza, got married to Pakistani cricketer, Shoaib Malik, in Hyderabad on 12 April 2010. The two first met when Sania went to play the Australian Open and fell in love.
9. Aashka Goradia & Brent Goble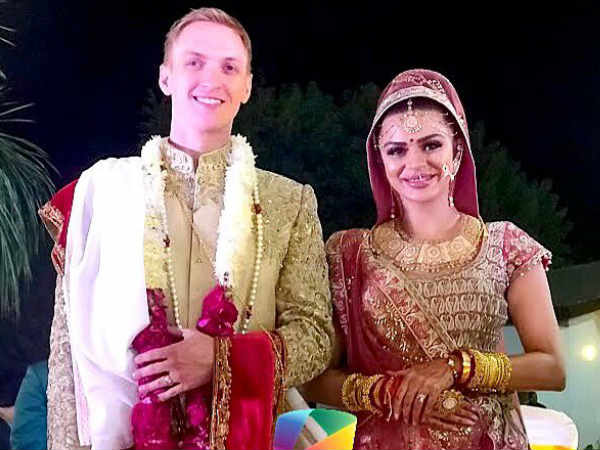 Television star, Aashka Goradia, married an American, Brent Goble. The couple met at an event in Las Vegas in 2016 and tied the knot in December 2017. Goble is a weapons instructor and range security officer in Las Vegas.
10. Kashmira Shah & Brad Listermann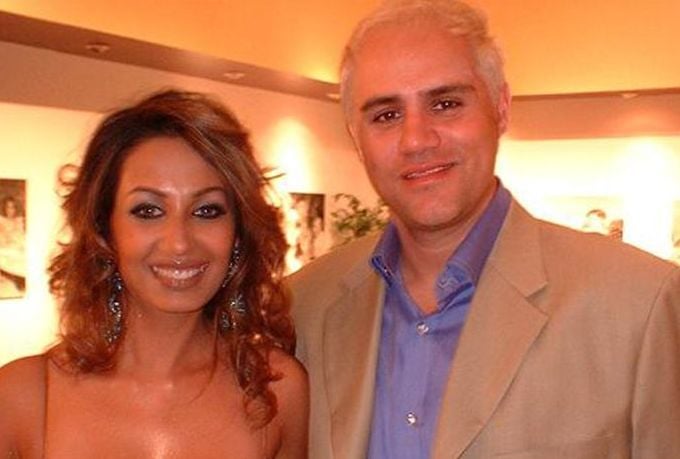 Kashmira Shah married the Hollywood producer, Brad Listermann, in 2002 after meeting through an online dating website. What's surprising is the fact that the couple tied the knot a day after their first face-to-face meeting. However, they divorced in 2007.
11. Suchitra Pillai & Lars Kjeldsen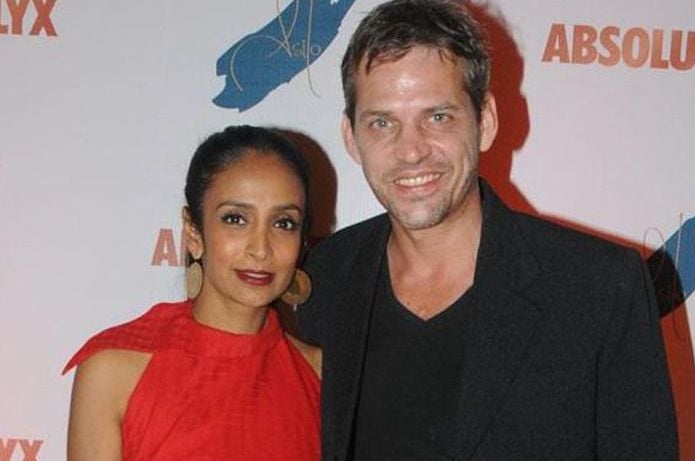 Famous theatre artist and actress, Suchitra Pillai, married the Danish engineer, Lars Kjeldsen, in May 2005. The couple met through a mutual friend and connected instantly; because both of them had an engineering background.
12. Madhu Sapre & Gian Maria Emendotori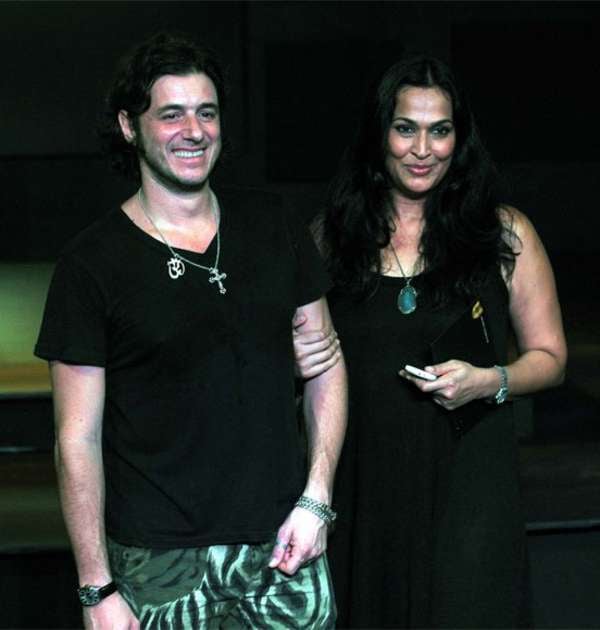 Madhu Sapre, former Indian supermodel, married the Italy-based businessman, Gian Maria, on 18 November 2001. Maria and Sapre met through a common friend and hit off at an instant. It was Gian who proposed Madhu on the eve of her birthday.
13. Purbi Joshi & Valentino Fehlmann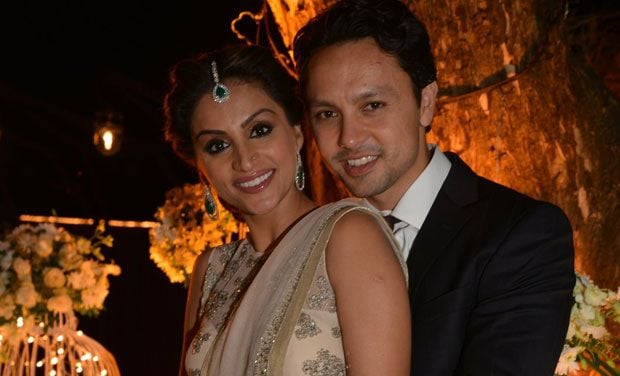 Purbi Joshi, TV presenter and actress, tied the nuptial knot with the US-based financial advisor on 6 December 2014. The actress was away for a three-month acting course in Los Angeles in the year 2011 where she met her soulmate.
14. Kim Sharma & Ali Punjani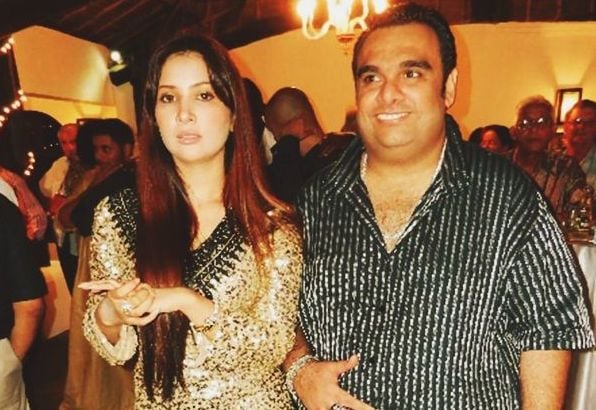 Actress, Kim Sharma, found her love in the Kenya-based business tycoon, Ali Punjani. The couple, who married within a week of dating, divorced in 2017.
15. Reena Roy & Mohsin Khan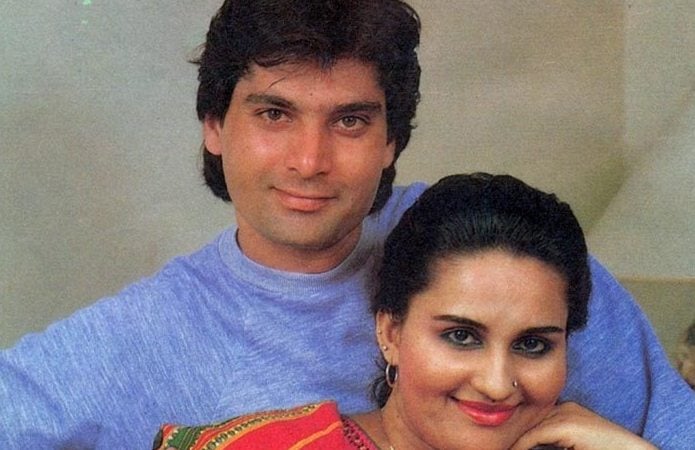 Reena Roy tied the knot with the Pakistani cricketer, Mohsin Khan, in 1983. However, things soon took a turn, and the couple, eventually, divorced.
16. Sagarika Mukherjee & Martin Da Costa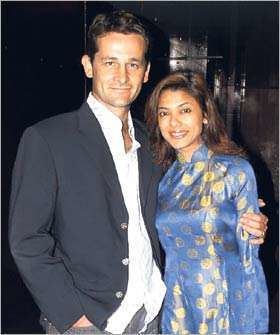 Singer Sagarika Mukherjee got hitched to the UK-based businessman, Martin Da Costa. Sagarika, who is the sister of the popular Bollywood singer, Shaan, shifted to the UK after marriage.
17. Tara Deshpande & Daniel Tennebaum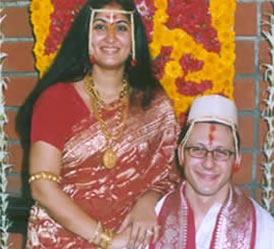 Style-fame Tara Deshpande married her Jewish boyfriend, Daniel Tennebaum in the early 2000s. The couple who met through a common friend in the US got married through Jewish as well as Indian traditions.